A few of the wow moments, or things I discover each week that tickle my fancy. I hope that they may inspire or tickle yours too!A few of the wow moments, or things I discover each week that tickle my fancy. I hope that they may inspire or tickle yours too!
A beautiful, gorgeous Swedish Princess Cake! I thought this was so pretty and it looks very easy to make. I found it on
Cruelty Free Hedgehogs
, which is a vegan page, and also in a foreign language, but you can easily have it translated into English. This is the perfect Girl Time cake!!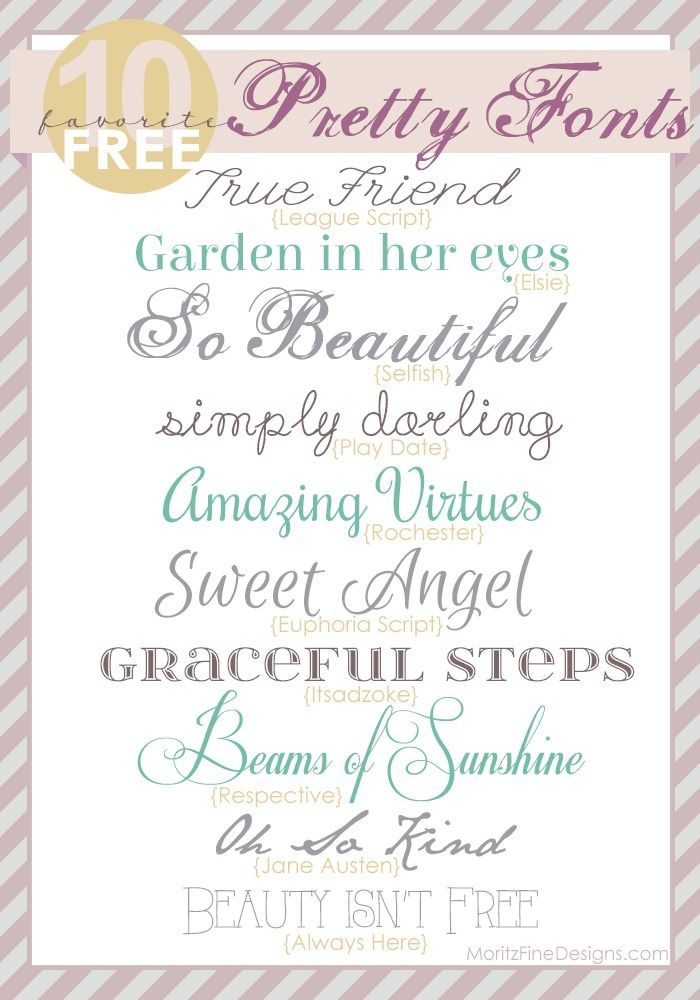 If you are into different fonts (and I am) I found some really lovely free ones that you can download. I found them
here
. (Moritz Fine Blog Designs) They come in really handy for printing off your own cards, invites, etc. I love LOVE fonts!
I found a blog that is dedicated to help us all improve our photography skills. I know I could use a lot of help in this area. It's called
For Photographers
.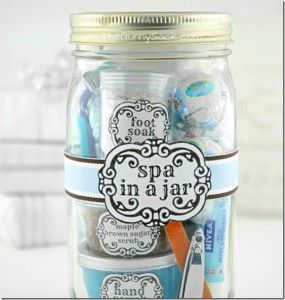 Spar in a Jar! A fabulous gift idea from
Mason Jar Love
. That blog is a wealth of Mason Jar ideas! I love ideas for Mason Jars, don't you?
With Spring springing my mind is going to the garden and things I can do there. 21 ways to edit your garden, found on
Beauty Harmony Life
. I saw something the other day that was brill, it was a flower pot lighthouse.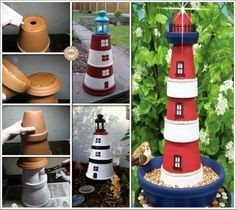 I saw it on facebook, but I did a search and found out more about it on
Amazing Interior Design
. I think one of these would be brilliant next to our pond!
And those are my find for this week. All six of them, not five or ten. Whew!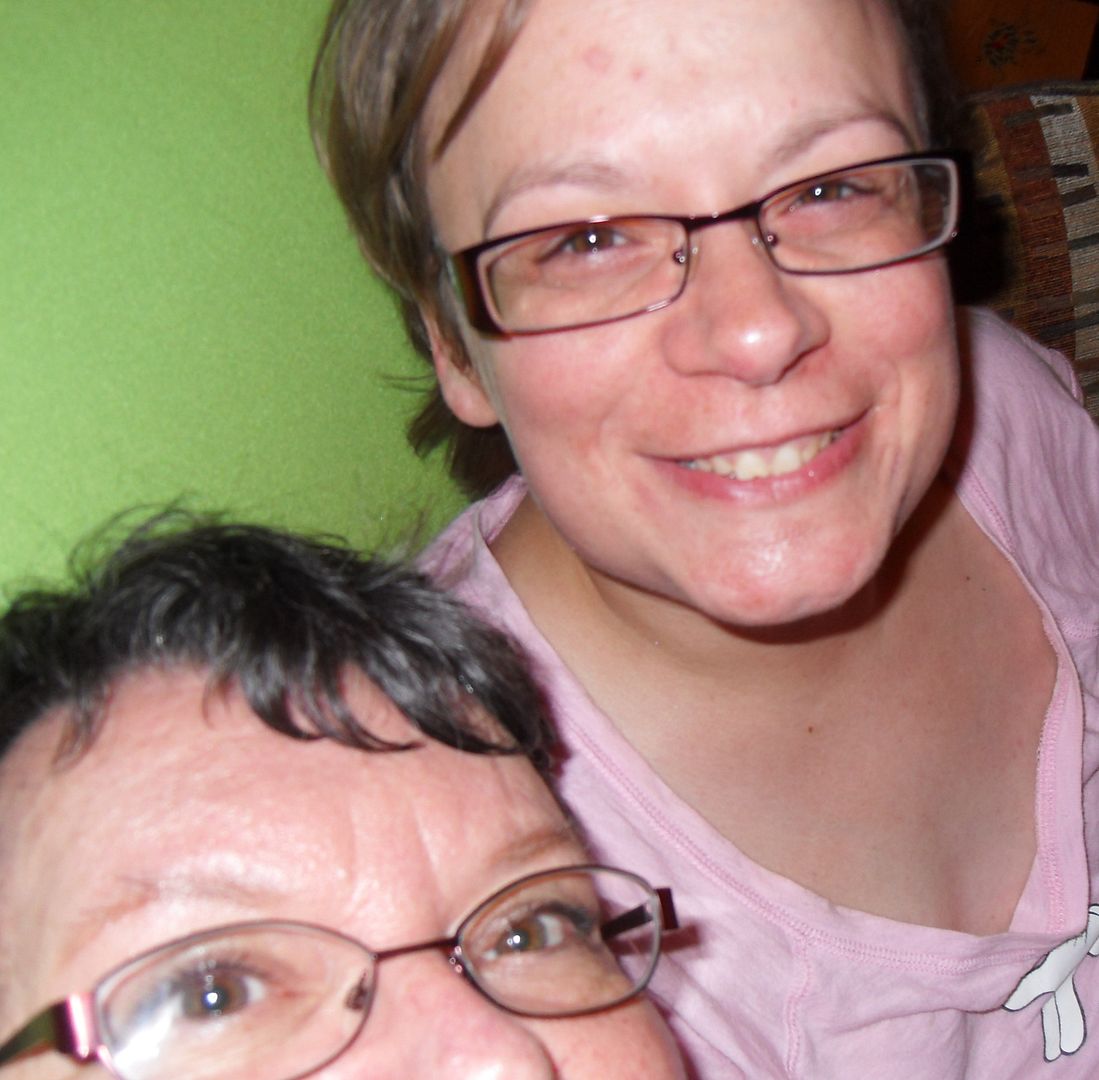 My heart is burdened about something. As most of you know my oldest daughter is developmentally challenged. This is a
"selfie"
I took of us on the night before her wedding two years ago. She and I were having a sleepover. It was fun. I didn't even know these things were called
"selfies"
then. I guess I was ahead of my time there!
Last weekend her best friend died all of a sudden. Very sad. My daughter messaged me on Facebook to let me know. In my attempt to comfort her, I messaged her back and told her that Amanda was now with the Saviour in a much better place, and whole again. (Amanda was developmentally challenged as well.) What has burdened my heart came next. My daughter messaged me back saying that Amanda was not going to be with the Saviour because she was not a Christian and had not accepted Jesus into her heart. So then I responded with this:
"I am very grateful that you believe in God and Jesus. I do think however that there is a special place in heaven for people who have mental disabilities. I do not think a loving Heavenly Father would turn them away because they are not capable of understanding about Jesus. They are innocent in his eyes. Jesus said to the people when he was alive, "Suffer the little children to come unto me." People who have severe mental disabilities are like little children in their thinking. They will not be punished for something that is not their fault. That is what I believe any ways. We do not know what is in people's hearts. Only God does and maybe Amanda did believe in Jesus in her own way, but never told you? It's possible."
Her response to me left me quite flabbergasted and feeling more than a little sad. She was adamant that anyone who doesn't believe in Jesus is not getting into heaven. That Amanda will be normal when she gets to the other side and that's that, she is destined to an eternity in hell . . . and for something which is not her own fault, but a tragedy of birth. Downs Syndrome. This makes me so sad . . . so very sad. I don't believe that a loving Heavenly Father would punish His children by judging them and dooming them to hell for something which is out of their control. That is not fair, or loving, or just. I have to say that was one of the reasons that I left the mainstream church behind . . . this way of thinking. I believe we will be judged according to our knowledge and what we did with the knowledge we had. It breaks my heart to think that my daughter thinks her best friend is doomed to an eternity of eternal fire and damnation . . .
On the plus side, she is apparently okay with it, which I also find sad.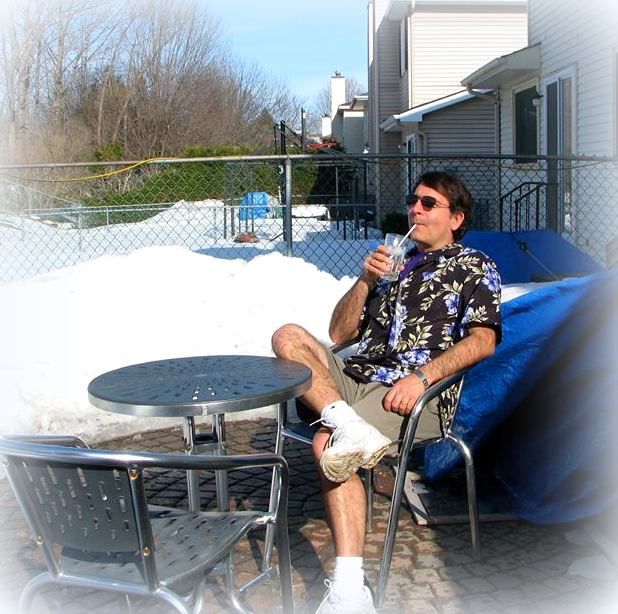 This made me laugh. My brother posted it on his FB page. He obviously believes in Positive Thinking, Build it and they will come and all of that! His caption was
"For some people Spring can't come soon enough!"
I am sure he is more than sick of shovelling the driveway now! Oh, I do so love my family.
A thought to carry with you through today . . .
✻ღϠ₡ღ✻
(¯`✻´¯)
`*.¸.*✻ღϠ₡ღ¸.✻´´¯`✻.¸¸.Ƹ̴Ӂ̴Ʒ..
Put yourself into life
and never lose your openness,
your childish enthusiasm
throughout the journey that is life.
and things will come your way.
~Frederico Fellini
✻ღϠ₡ღ¸.✻´´¯`✻.¸¸.Ƹ̴Ӂ̴Ʒ..
✻ღϠ₡ღ¸.✻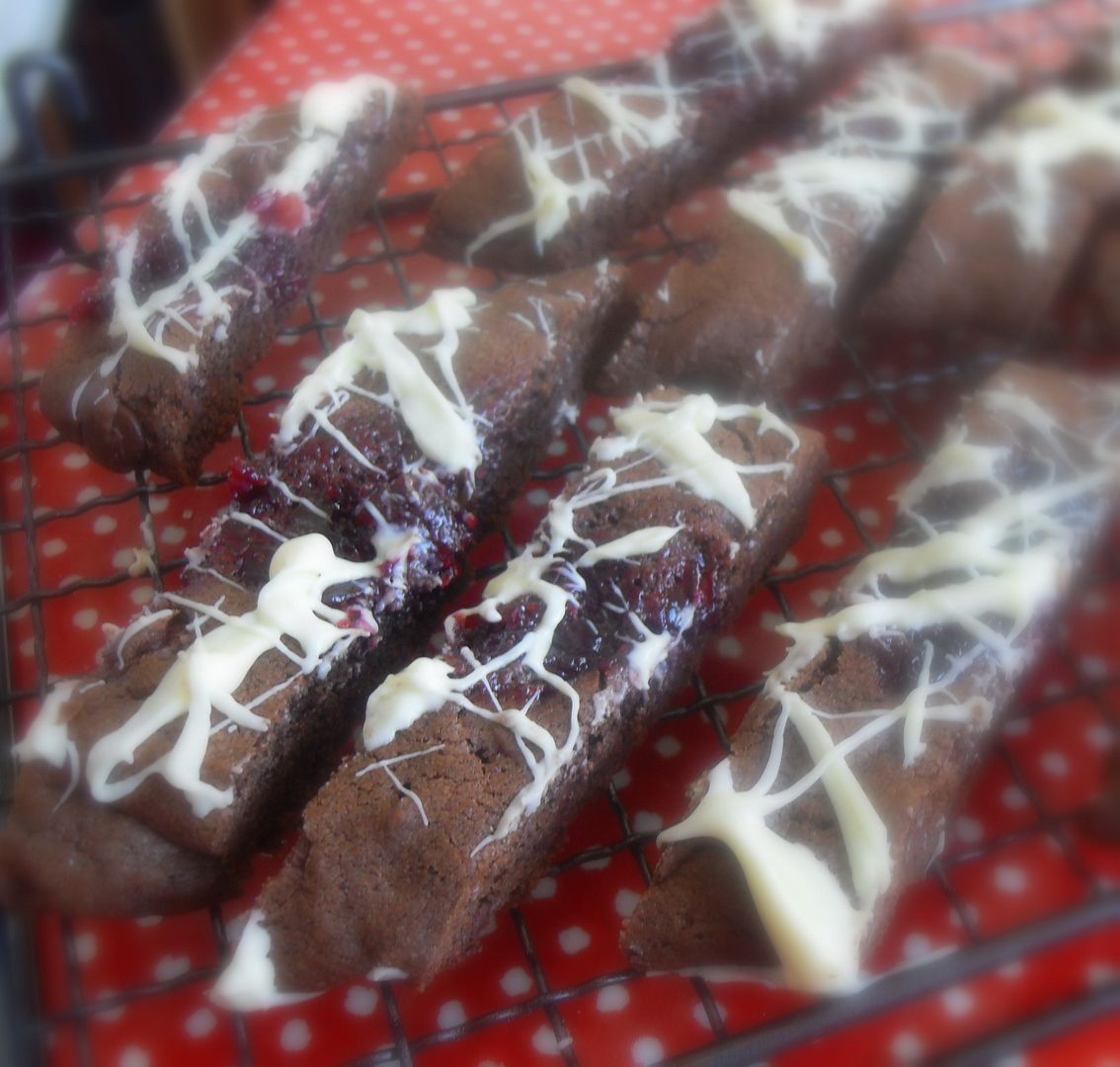 Baking in The English Kitchen today . . .
Chocolate and Cherry Diagonals
. Delish!
Have a brilliant day! We are covered in that sand cloud from the Sahara here. If you are here in the UK and have to go out take care!