April danced into town yesterday on golden slippers of beautiful sunlight and clear blue skies. We could not have asked for a more beautiful day if we had gotten down on our knees and begged for it. April in England . . . is a bit like falling in love for the first time . . . every time.
The whole countryside has broken out in a beautiful tide of green, it's wave sweeping around the woods and hedgerows like a rising tide . . . so very beautiful . . . it rolls around our world as on twig and branch and bough the new leaves begin to unfurl . . . born upon the tide of spring . . .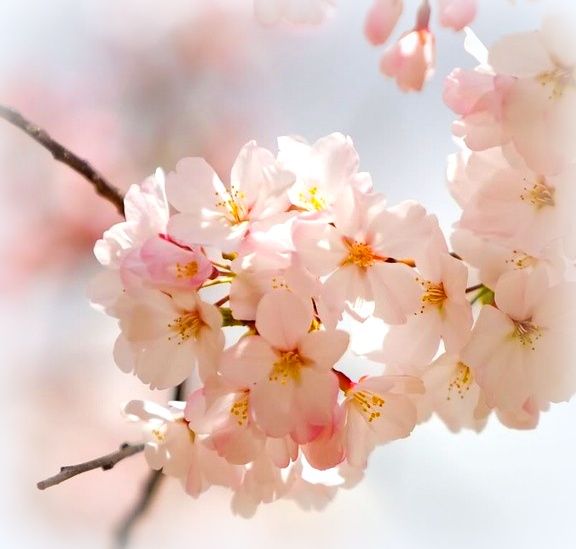 Next to arrive at the ball . . . the flowering cherry tree. She arrives like a white sailed galleon, adrift before the winds upon a restless sea . . . a fair and graceful thing . . .
It's petals float and dance upon the air, carried by the gentle breath of a fresh Spring breeze . . .
and . . . Robin sings . . .
A thought to carry with you through today . . .
~•●♥ƸӜƷ♥●•~—~•●♥ƸӜƷ♥●•~—~•●♥ƸӜƷ♥●•~
"A friend is one to whom we may pour
out the contents of our hearts,
chaff and grain together,
knowing that the gentlest
of hands will sift it;
keep what is worth keeping, and . . .
with a breath of kindness
blow the rest away."
~unknown
~•●♥ƸӜƷ♥●•~—~•●♥ƸӜƷ♥●•~—~•●♥ƸӜƷ♥●•~
Cooking in The English Kitchen today . . .
Reuben Sliders
.
✻ღϠ₡ღ✻
(¯`✻´¯)
`*.¸.*✻ღϠ₡ღ
You are all a blessing to me . . . enjoy this
day, and keep smiling . . .