A few of the wow moments, or things I discover each week that tickle my fancy. I hope that they may inspire or tickle yours too!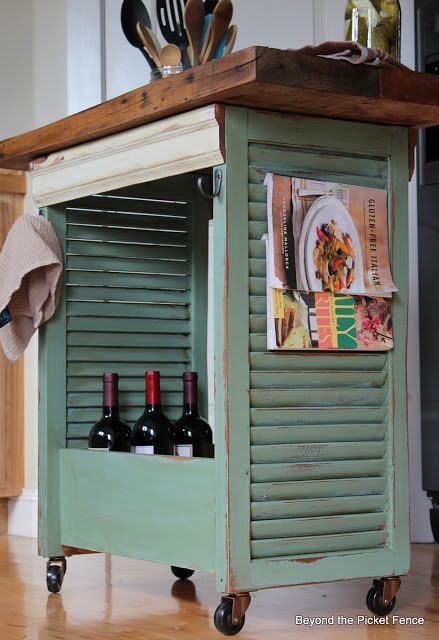 Shutters re-purposed into a kitchen island cart. Brilliant! I love this idea. Now I just have to find some old shutters! From
Beyond the Picket Fence
. There are a lot of decorating ideas on that page!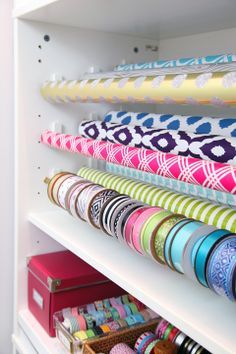 My ex boss used to have a whole bureau that was given over to gift wrapping. This is a whole closet. I don't think I could ever justify having a whole closet as a gift wrapping station. I don't give that many gifts to warrant one, but some of the ideas are very practical and could be done on a smaller scale. From
I Heart Organizing
.
Those gift bags can be quite expensive, but I do love them. So much easier to just pop something into some tissue paper and then into a pretty bag. There is a complete tutorial on how to make your own on
Indulgy.Com
.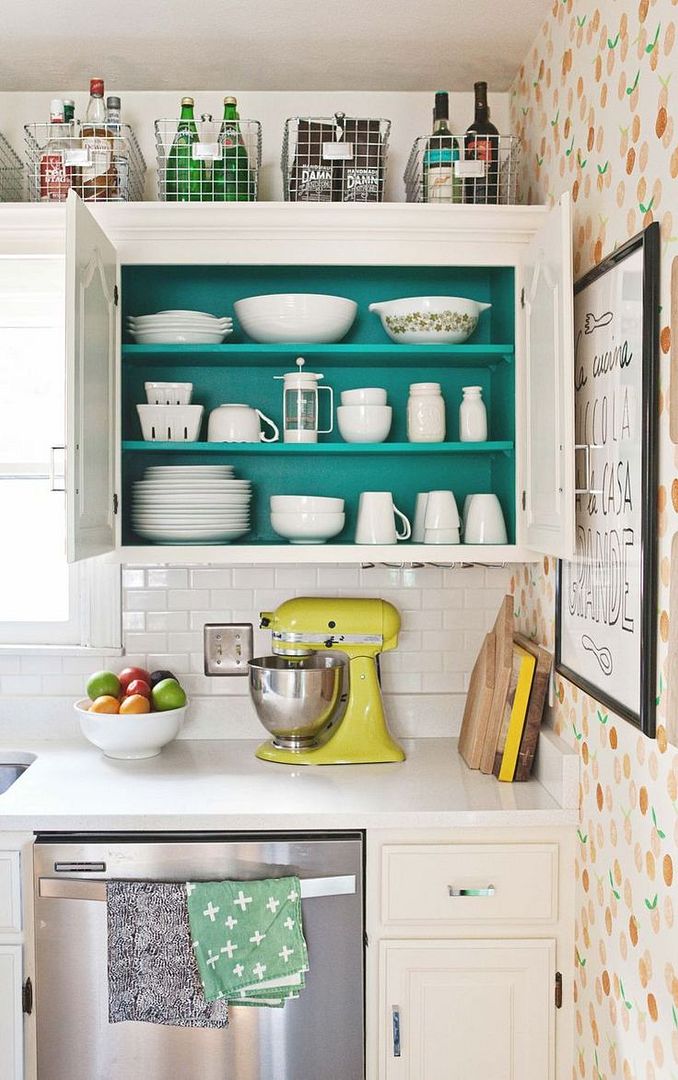 Adding a bit of colour to the kitchen by painting INSIDE the cupboards. I love this idea. I once did it to an old hutch and it looked lovely. You can find out more about this on
A Beautiful Mess
.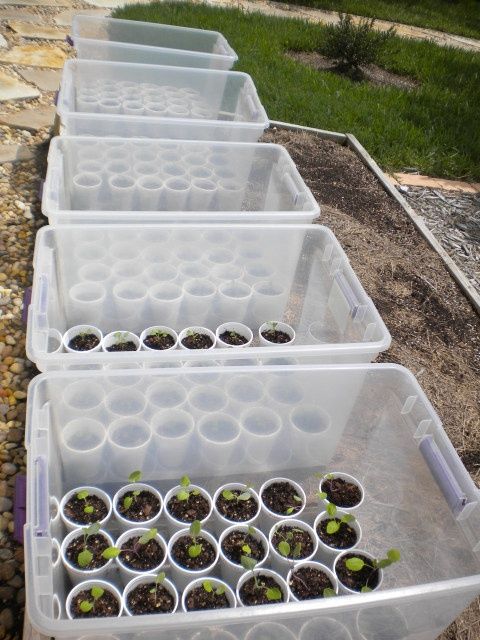 Ideas for mini green houses. This is using plastic storage bins. Just brilliant! Take the lids off during the day so they get the sunshine and cover them up at night or when it's raining. Found this on
Garden Web Forums
. It's a brilliant idea!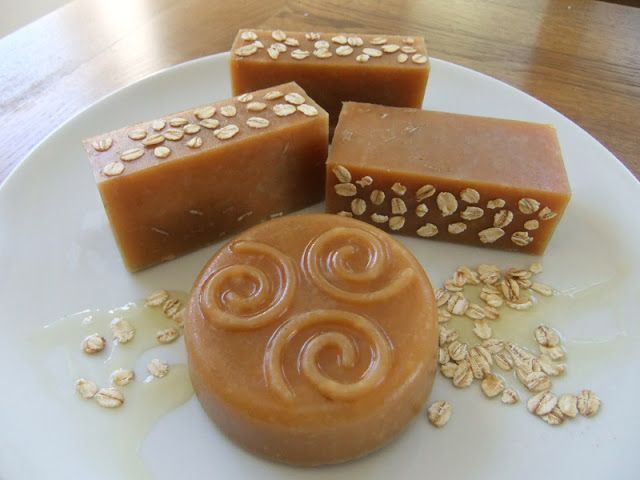 Honey, Oats and Beeswax Soap from a blog called
Lovely Greens
. This is a beautiful blog by the way. There's a lot of things on there about bee keeping, gardening, DIY, recipes, home made beauty products, etc. It is a beautifully done wealth of information!
Here is a great idea for you crocheters! A Japanese Flower crochet scarf. Isn't it beautiful? I know, just gorgeous and a great way to make use of all your yarn scraps. I found this on
Attic 24
! I could see myself doing a whole blanket like this. It's just so pretty!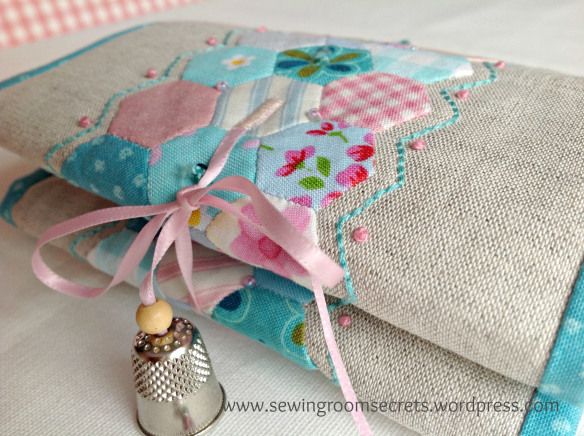 The most beautiful Needle Caddy I have ever seen. It's on
Sewing Room Secrets
. It made from a series of quilted hexagons put together in a very pretty way. It's just GORGEOUS! I love little things like this that I can sit and do when I watch the telly at night.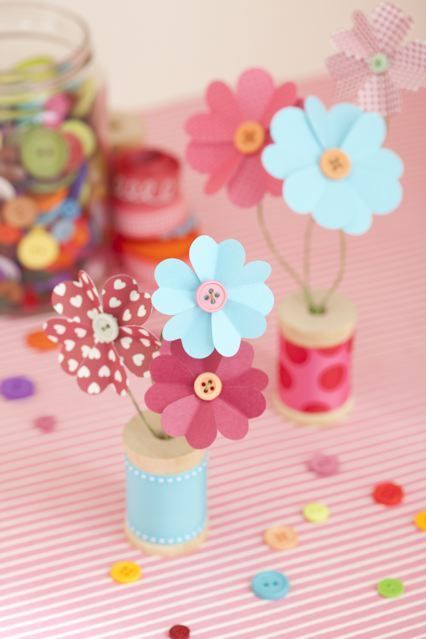 The most adorable paper/button flowers. Such pretty bright colours. I have a huge button box and tons of papers. These are so sweet and easy to make. From
Urban Comfort
.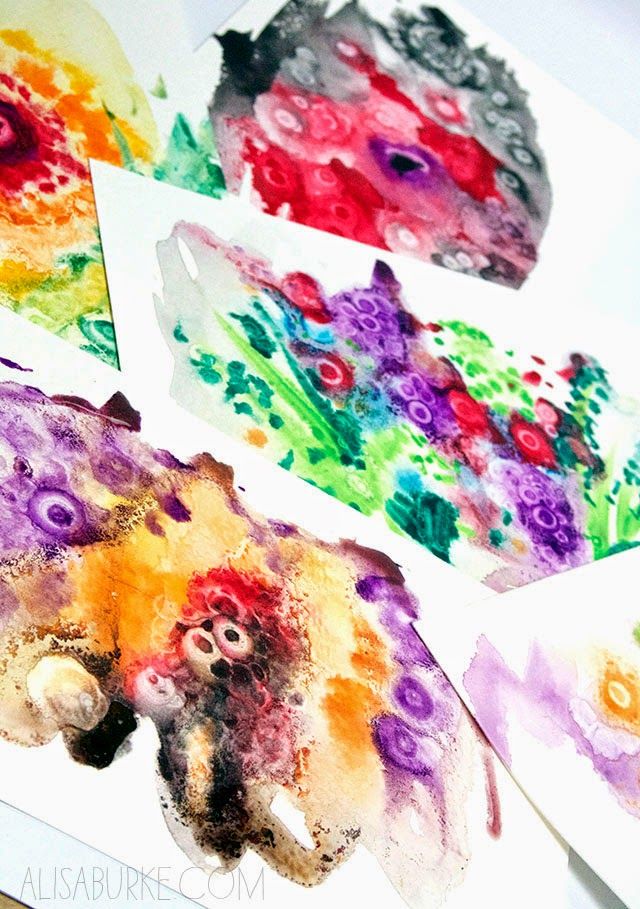 A tutorial on creating water colour blooms On
Alisa Burke
. So pretty. And easy to do. I love it. There are a lot of tutorials on her page for all sorts from gardening, to birds egg nests (so pretty) to coil baskets. Go take a look. I'm sure you will fall in love!
And that's it for this week. I hope that you found something to tickle your fancy too!
A thought to carry with you through the day . . .
`*.¸.*✻ღϠ₡ღ¸.✻´´¯`✻.¸¸.Ƹ̴Ӂ̴Ʒ..
(¯`v´¯)
`*.¸.*´Ƹ̵̡Ӝ̵̨̄Ʒ
¸.•´¸.•~♥♥♥~•.~
"You can become blind
by seeing each day as a similar one.
Each day is a different one,
each day brings a miracle of its own.
It's just a matter of
paying attention to this miracle."
~ Paulo Coelho
`*.¸.*✻ღϠ₡ღ¸.✻´´¯`✻.¸¸.Ƹ̴Ӂ
̴Ʒ..
In the English Kitchen today . . . the perfect Steak Rub . . .
and
A delicious herb marinade for chicken. All for grilling.
You can find the recipes here.
And in case you missed it yesterday . . .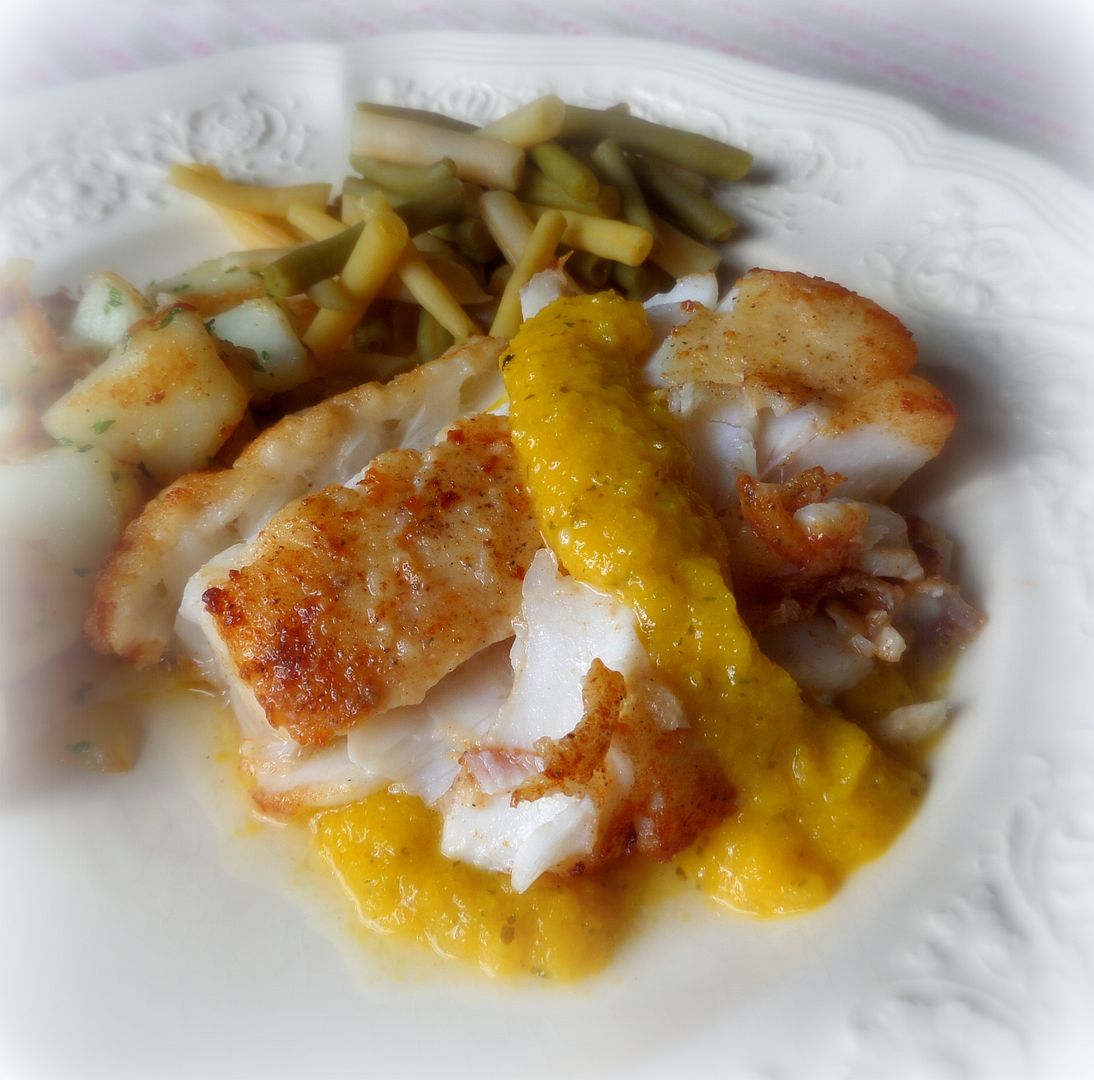 Sauteed Cod Loins with a Mango Chipotle Sauce.
This week has just whizzed by. Have a wonderful Friday!
═══════════ ღೋƸ̵̡Ӝ̵̨̄Ʒღೋ ═══════════ ⊰✿░L░O░V░E⊰✿⊰✿⊰✿⊰✿⊰✿⊰░Y░O░U░⊰✿
═══════════ ღೋƸ̵̡Ӝ̵̨̄Ʒღೋ ═══════════