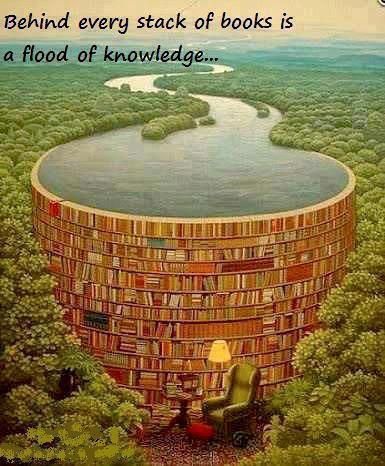 (
source
)
I just love books. I love the feel of them in my hands . . . the heft and the weight of them . . . the texture of the pages beneath my fingers . . . the smell. I do have a kindle so that I can read in bed, but I also have a lot of "real" books, that I can touch and feel and inhale. There is a concern in some circles that real books will one day disappear. I don't think that will happen. There will always be a need I think for the feel of a book in the hand and a page beneath the fingertips.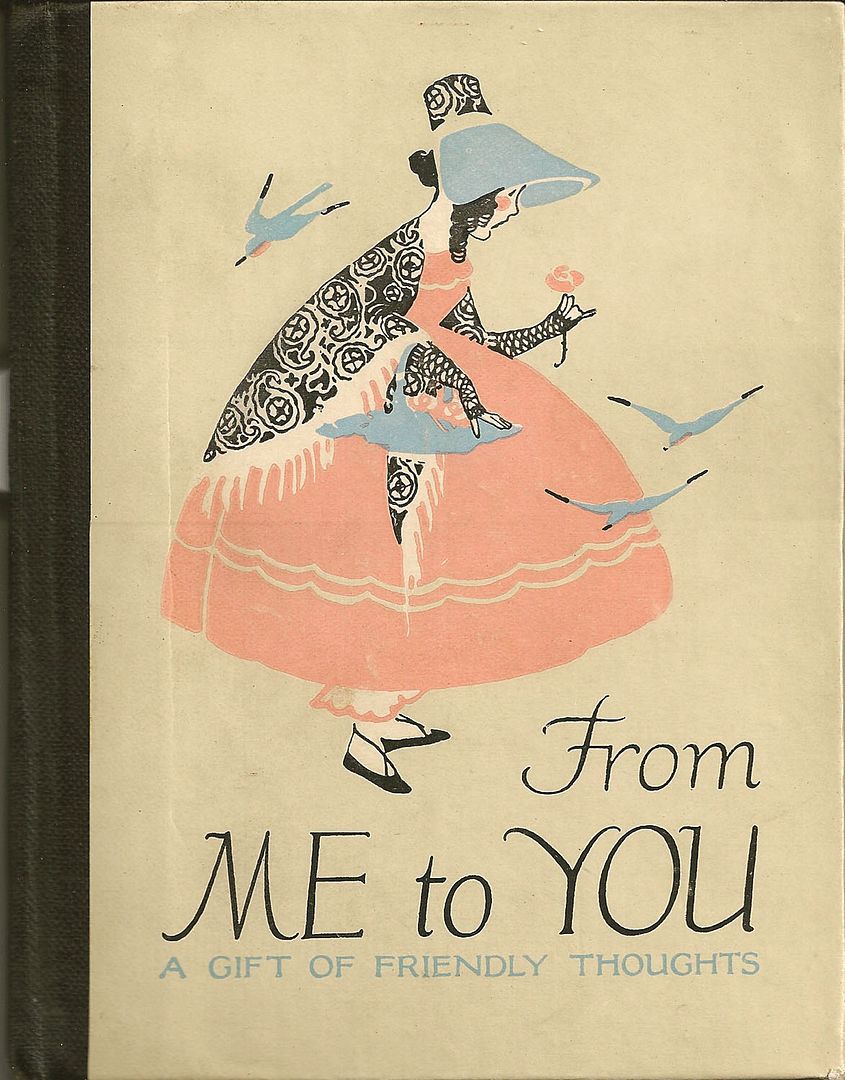 I love new books and I love old books . . . and everything in between. I especially love old books. They have a scent all of their own and a feel all of their own. I recently picked up this old book for a song. It was published in 1913 and is only about 4 inches by 6 inches and maybe a third of an inch thick. Not big at all.
The cover is careworn and burred on the edges somewhat, but for a book of it's age it is in really quite good shape, and it has that special smell . . . the smell that only an old book has . . . musty and quite special . . . the smell of a thousand fingers having crossed upon it's pages . . . and the smell of the glance of a thousand eyes . . .
I quite fell in love with it's cover . . . and would have bought it for only that alone . . . it was that which first caught my eye. So prim and pretty . . . and the bluebirds . . . I love bluebirds.
I opened it up to see inside and I fell even more in love . . .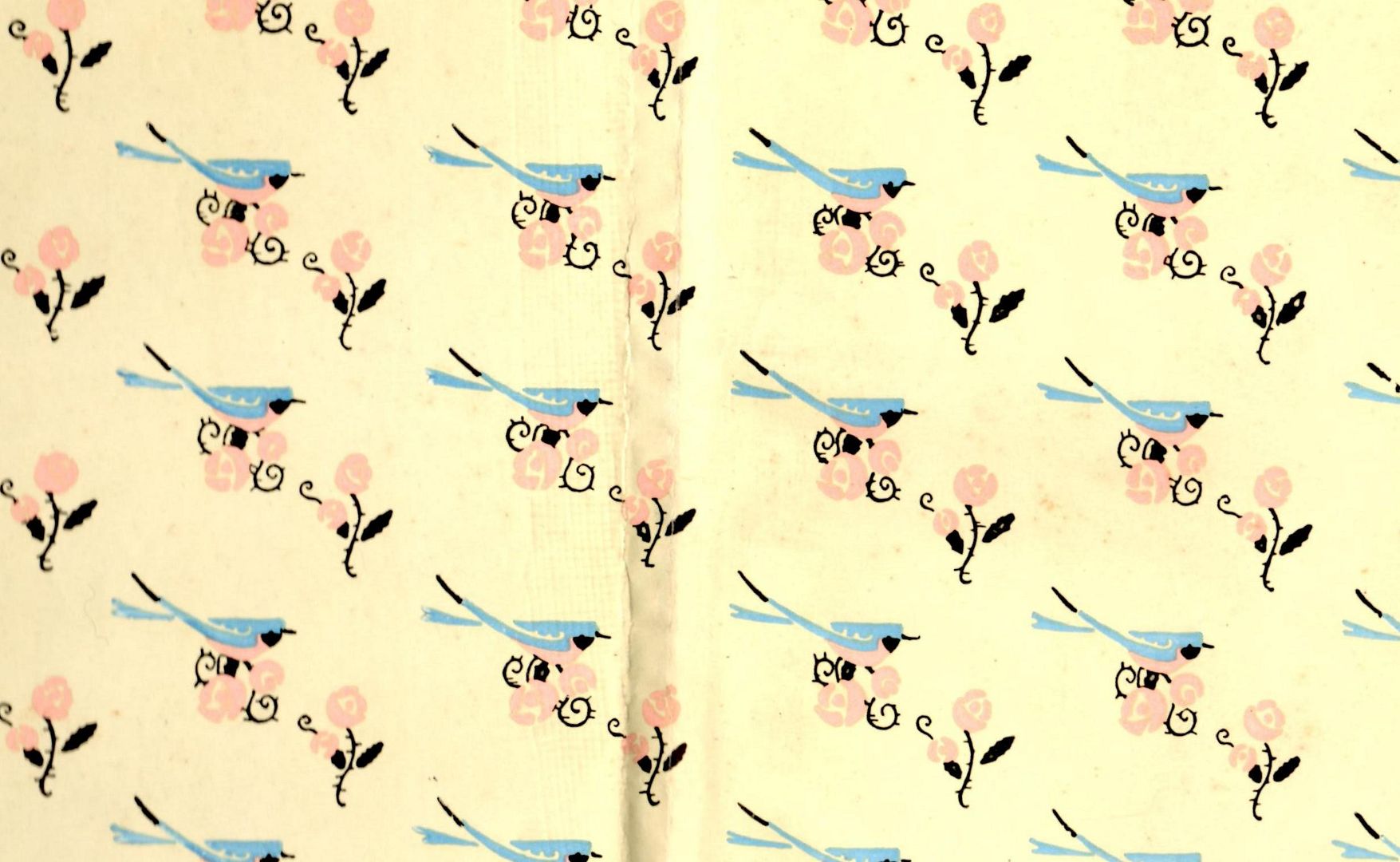 Just look . . . this is what I found holding the cover on inside . . . more bluebirds and pink roses. Rows of them . . . begging me to turn yet another page . . .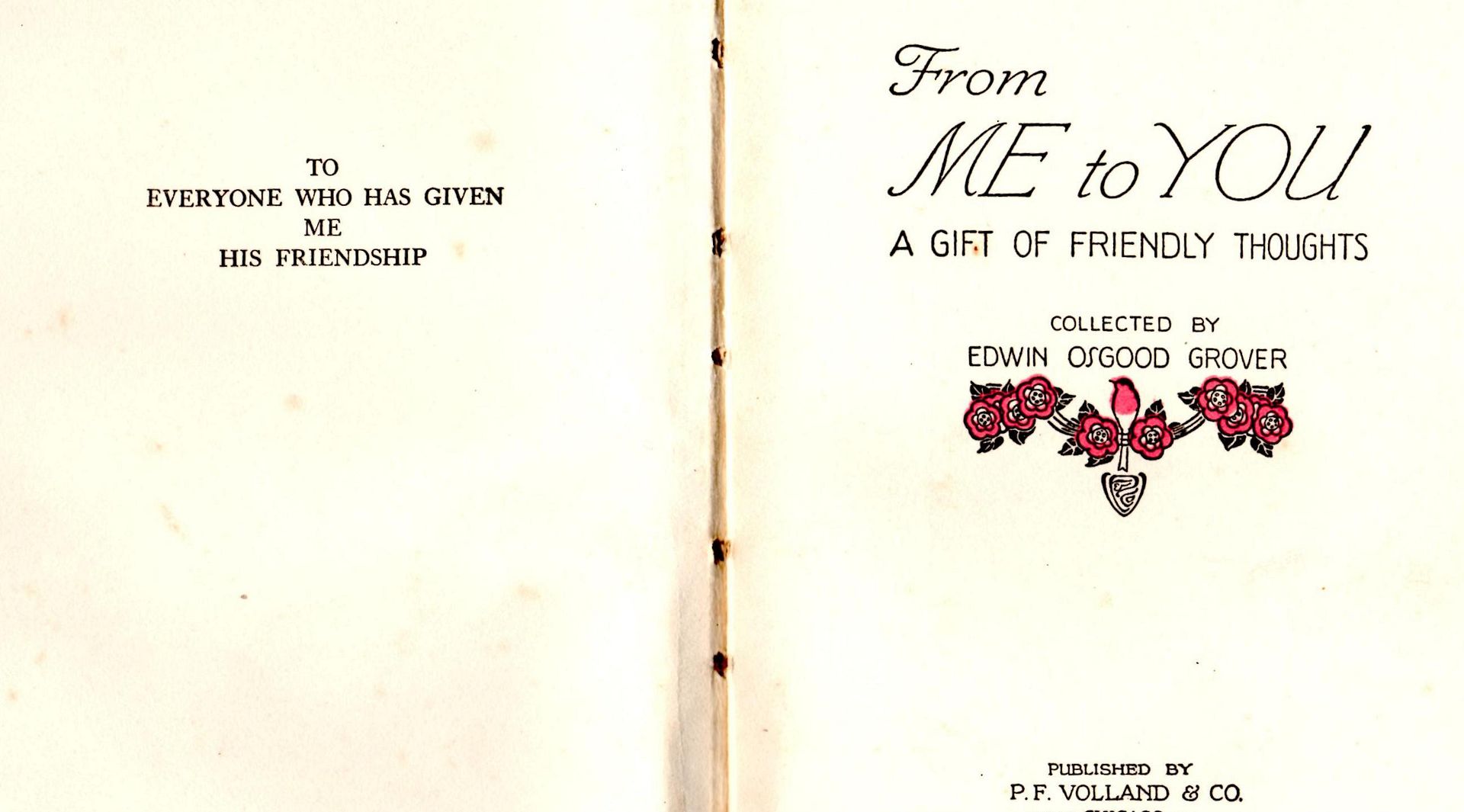 And then this. How could you not fall in love with this. The dedicatory page . . . to everyone who has given me friendship, so sweet and tender . . . and that title page . . . the font, that quaint and old fashioned illustration . . . the authors name . . . Edwin Osgood Grover. It sounds so old fashioned, so . . . so . . . me. And the sight of the threads in the ditch, holding the pages together . . . I had to turn yet another page . . .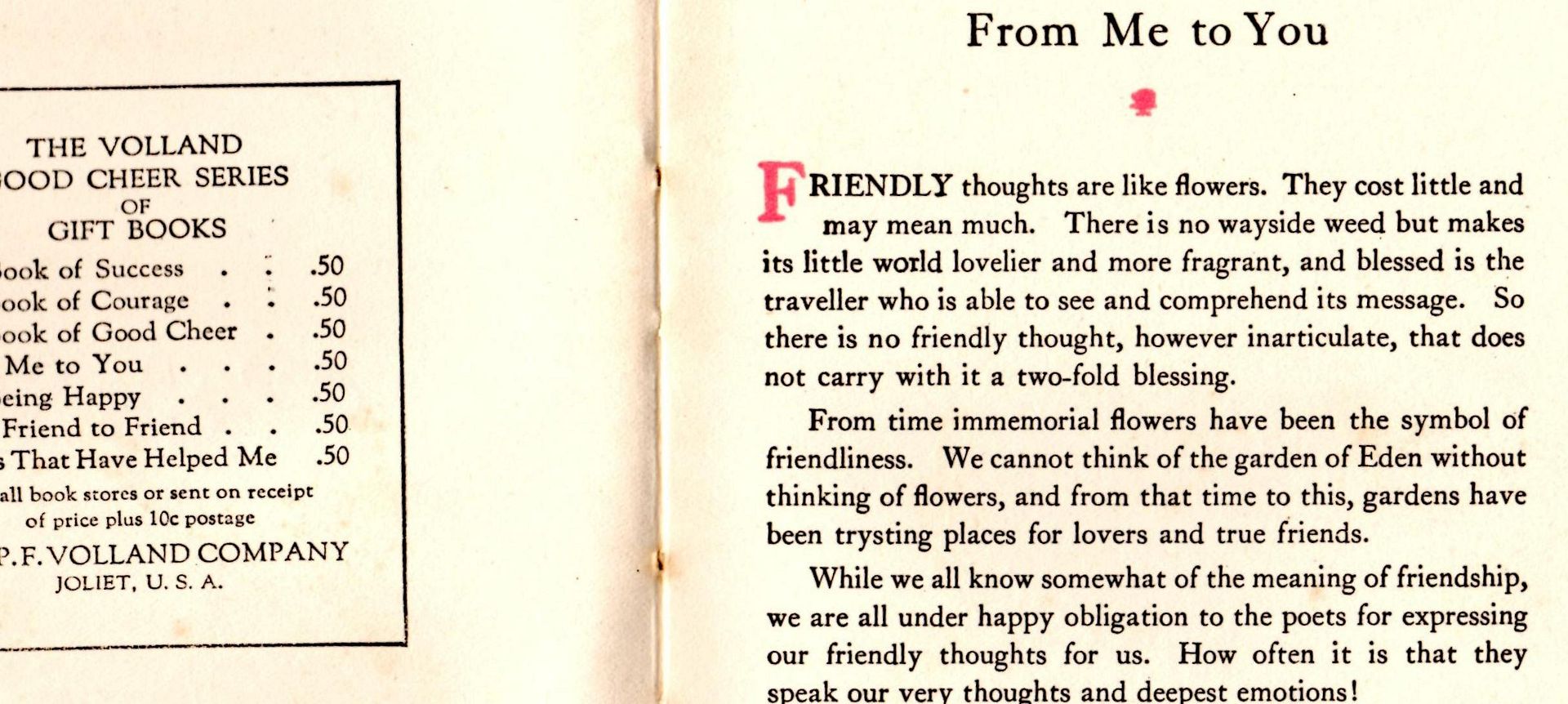 "These posies from other men's gardens have been gathered for the pleasure of gathering but also that they may be passed along to others. May these "friendly thought" take wing and bring you not only happiness but a message of friendship from me."
How could I resist this little gem, this small treasure. I could not . . . I could no more not bring this home with me than I could stop breathing . . . from the moment my eyes fell upon it . . . it became mine.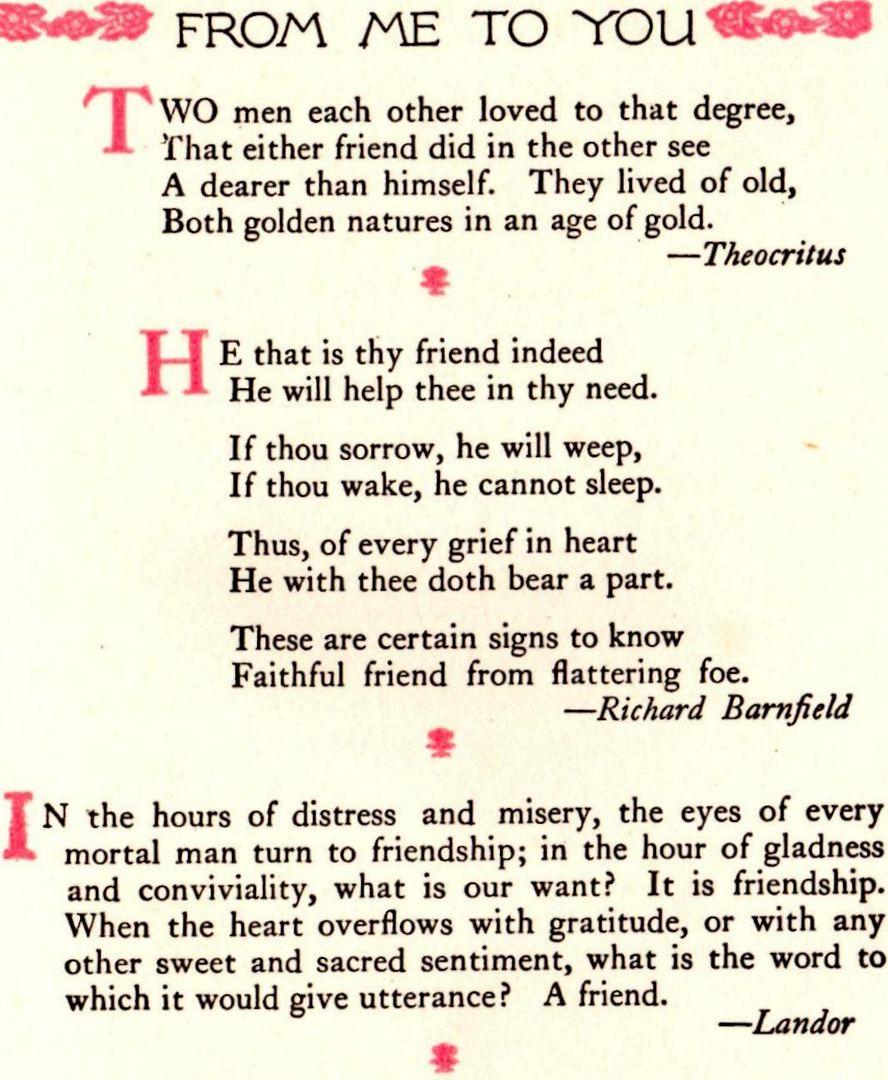 Page after musty page, filled with beautiful words and quotations on friendship . . .
"The man that hails you "Tom" or "Jack,"
And proves by thumps upon your back
How he esteems your merit,
Is such a friend that one had need
Be very much his friend indeed
To pardon or to bear it."
~Cowper
See . . . quite . . .
quite
simply impossible to resist.
Could you have passed it by???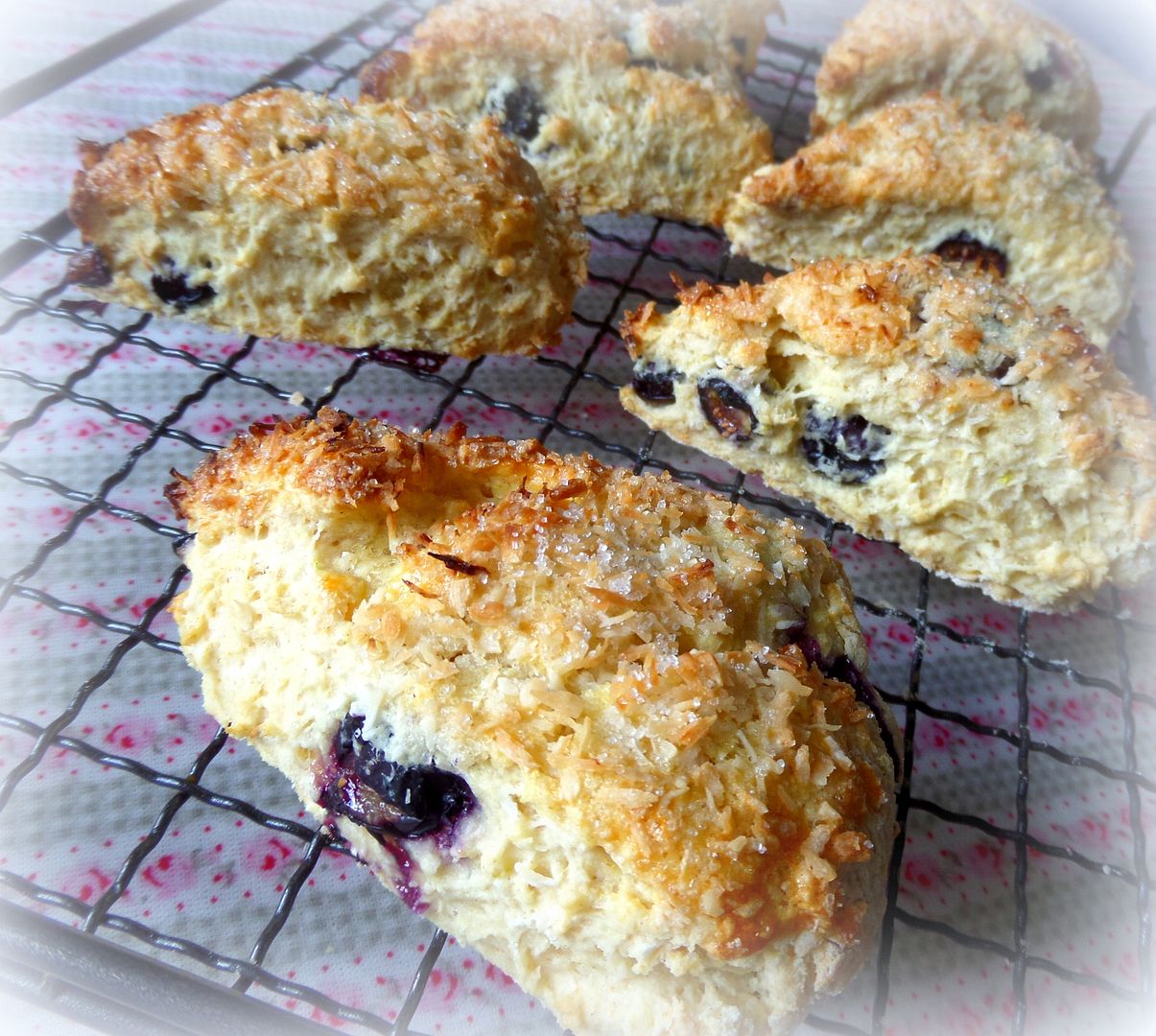 Baking in The English Kitchen today . . .
Coconut, Lime and Blueberry Scones.
Have a truly blessed Sunday!
═══════════ ღೋƸ̵̡Ӝ̵̨̄Ʒღೋ ═══════════ ⊰✿░L░O░V░E⊰✿⊰✿⊰✿⊰✿⊰✿⊰░Y░O░U░⊰✿
═══════════ ღೋƸ̵̡Ӝ̵̨̄Ʒღೋ ═══════════