"The world is fairly studded and strewn with pennies cast broadside from a generous hand. But who gets excited by a mere penny?...It is dire poverty indeed when a man is so malnourished and fatigued that he won't stoop to pick up a penny. But if you cultivate a healthy poverty and simplicity, so that finding a penny will literally make your day, then, since the world is in fact planted with pennies, you have with your poverty bought a lifetime of days. It is that simple. what you see is what you get." ~Anne Dillard
A few of the small and wonderful things which bring untold joy into my life. It's the small things in life which truly mean the most. Simple abundance . . . it's the best.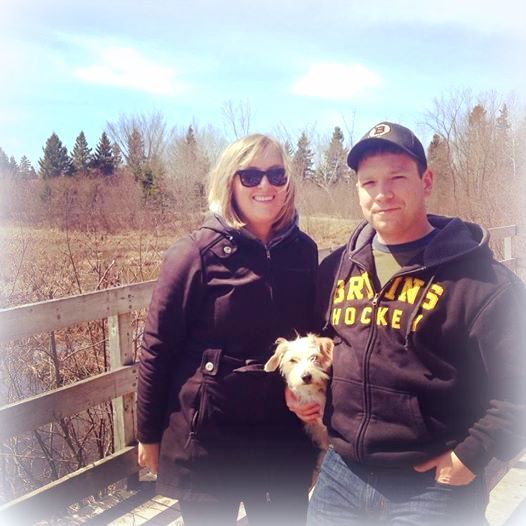 Seeing my children settled and happy. I think all any parents wants is for their children to be happy and loved. I know this mother does. This is my baby, Bruce with his Sara and their Baxter. I think they are quite content. That makes me happy. They have bought a new home together which they will be moving into in a couple of weeks. She must be the one. ☺

I love this new Google Doodle. (I love most of them actually, they're quite brilliant I think!) I believe this is a depiction of Wuthering Heights, which was Charlotte Bronte's most infamous book! Today would be her 198th birthday. I hope that people will still remember me on my 198th birthday! Somehow I don't think that will happen, do you? At least not with a google doodle of my own! A thought which leads me to ponder . . . what would be on it? Hmmmm . . . the mind boggles!!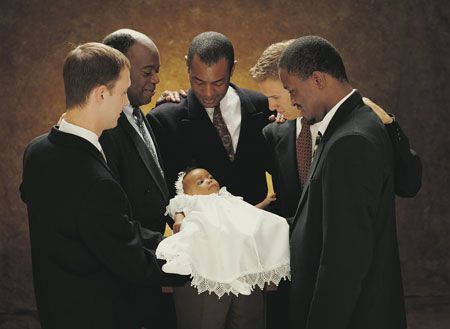 "Every member of the church of Christ having children is to bring them unto the elders before the church, who are to lay their hands upon them in the name of Jesus Christ, and bless them in his name" (D&C 20:70).
There was a Baby Blessing during Sacrament meeting yesterday. I love baby blessings they are so special and touching. In our church we don't do infant Baptism. ( Baptism happens when a child is 8 and able to decide for themselves that they want to make this special covenant with the Lord.) When they are babies, however, their father and any worthy male members of the child's family and congregation as asked, holding the Melchizedek priesthood, gather around the child and give them a name and pronounce upon them a blessing as inspired by the spirit to do so. These are so touching and special . . . to witness one is such a very wonderful thing. I wish someone had been able to bless my children and grandchildren in such a way.
Lindt Easter Bunnies. I did not get one this year, but I have done most other years. I didn't get any chocolate this year because I am trying to be better about what I am eating. But if I had gotten an Easter Bunny for myself, it would have been Lindt. Coz it's the best. And I love them. So there.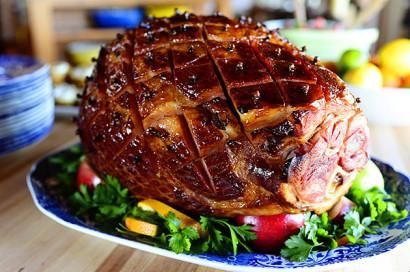 Easter traditions which are carried on. Things like having Ham for Easter dinner and going to church, partaking of the Sacrament, remember what the Saviour did for us. Pondering the significance of this special occasion . . . there is a special comfort in these traditions, in carrying on that which has always been special to me, from my very earliest memories . . .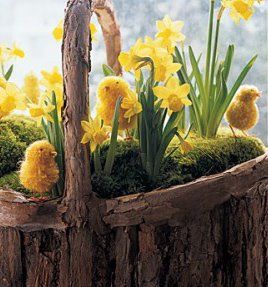 I love Easter, probably as much or more so than Christmas. I was pleased that none of the major shops were open yesterday. There was a man on the telly who was saying that this was very archaic that no shops should be open, that Easter was just like any other day . . . and I was immediately grateful for a heart that recognized that Easter was NOT just like any other day, and for the blessings I receive from knowing this. I think when you turn the sabbath and days like Christmas and Easter into "just another " days . . . something very precious is lost.
A thought to carry with you through today . . .
(¨`·♥.·´¨)
"Spring makes its own statement, so loud and clear
`·.¸(¨`·.·´¨)
that the gardener seems to be only one of the
(¨`·.·´¨)¸.·´
instruments, not the composer."
.`·.♥¸.·´
~Geoffrey B. Charlesworth
Todd saw a peacock butterfly in our garden on Saturday, flitting about in the rhubarb. ☺
Cooking in The English Kitchen today . . .
Easy Lasagne
.
Have a wonderful day! May it be filled with an abundance of small and wonderful things!
═══════════ ღೋƸ̵̡Ӝ̵̨̄Ʒღೋ ═══════════ ⊰✿░L░O░V░E⊰✿⊰✿⊰✿⊰✿⊰✿⊰░Y░O░U░⊰✿
═══════════ ღೋƸ̵̡Ӝ̵̨̄Ʒღೋ ═══════════