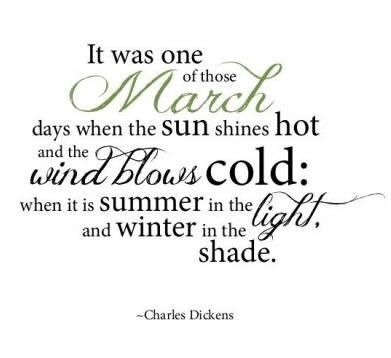 March is a month that either storms in with crashing winds, or tiptoes in gently on the petals of crocus and Daffodil . . . one way or t'other, and it is said that if it does come crashing in, it will leave gently, and . . . vice versa.
Which will it be? We have no real way of knowing for sure. March is what . . . March is. There is something very cleansing about the wind. You cannot pin it down, and try as you may to chase it, there is no catching it. It carries with it the scent of the dark North woods and the white breath of the polar ice caps, with just a hint and whisper of melting warmth as it passes secret hollows where springtime blossoms are already beginning to stir . . .
It's little I care what path I take
And where it leads it's little I care;
But out of this house, lest my heart break,
I must go . . . and off somewhere . . .
~Edna St Vincent Millay
March winds blow away the settled feelings of snug hearth and flickering candlelight, and I long to follow it's bluster to the world's end to see from whence it comes, with a sixpence in my pocket and a crust of bread and a wedge of cheddar tied up in a hankerchief. Taking to the road like a world traveller, stopping beneath leafy hedges to share my repast with fellow travellers and wayfarers. The scent of blossoming hawthorne in the air accompanied by the song of nightingales singing and the silvery rattle of a tinker's pans as his cart jolts down the roadway . . .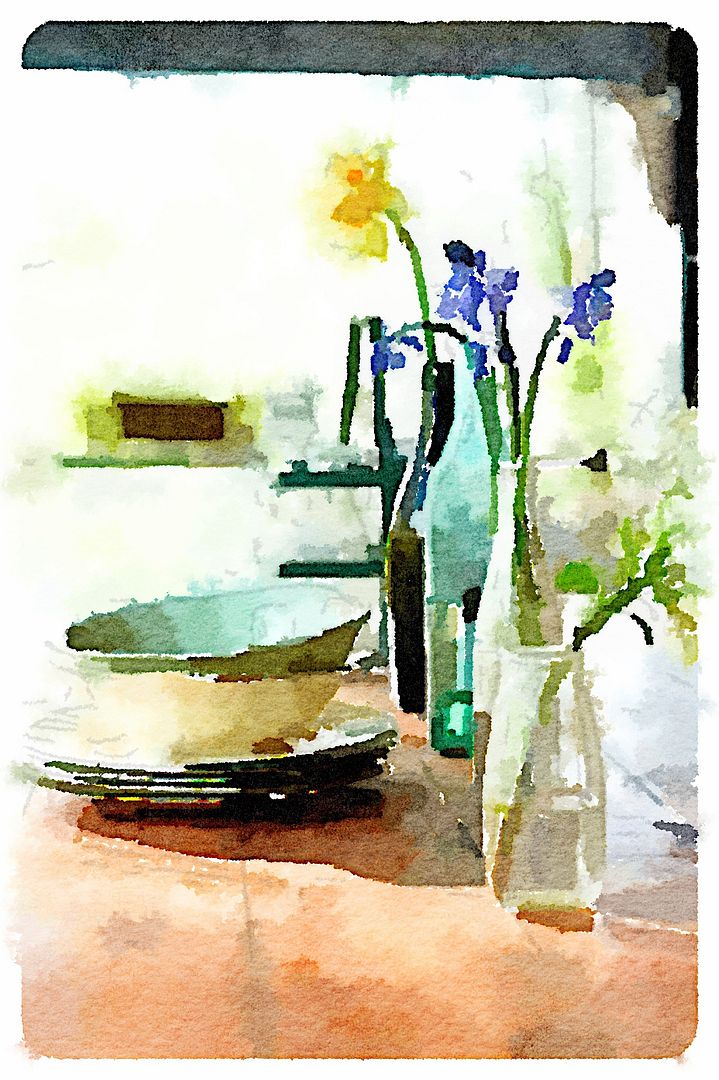 Oh 'tis the month of daffodils with pretty yellow heads bobbling along the waysides . . . and gambolling lambs upon the hillsides . . .
Of purple crocus and greening limb . . .
The month when Spring arrives and blows away the fading chill of Winter's gloom with it's fresh breath . . . we are more than ready to greet her, and we do with open arms . . . it matters not if she arrives with a bluster or a tip of toe . . . only that she comes . . .
I am more than ready to fall under her spell.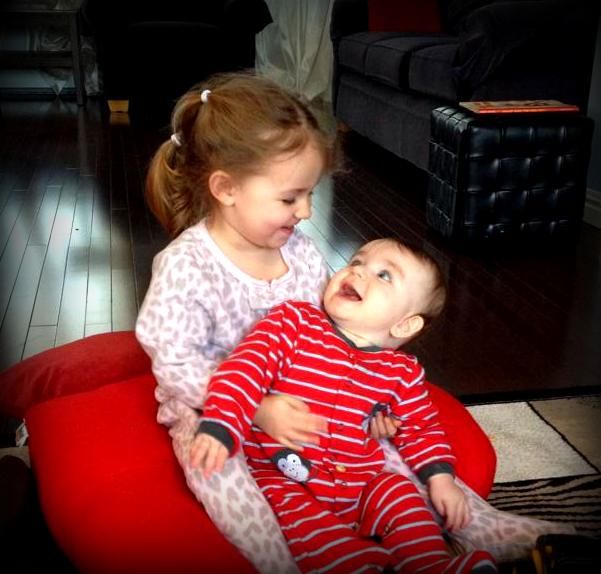 Speaking of spells . . . my daughter posted this picture of Maryn and wee Cameron yesterday. Isn't it lovely. I am blessed to catch these little glimpses into their lives and grateful for them.
Grandchildren are quite simply . . . just lovely.
We are off early to the Temple today so I must dash, but not before leaving you with a thought for today . . .
(¯`✻´¯)
.`*.¸.*
ღೋƸ̵̡Ӝ̵̨̄Ʒღೋ
"I believe in the sun even
if it isn't shining.
I believe in love even
when I am alone.
I believe in God even
when He is silent."
— Author Unknown
ღೋƸ̵̡Ӝ̵̨̄Ʒღೋ
ღೋ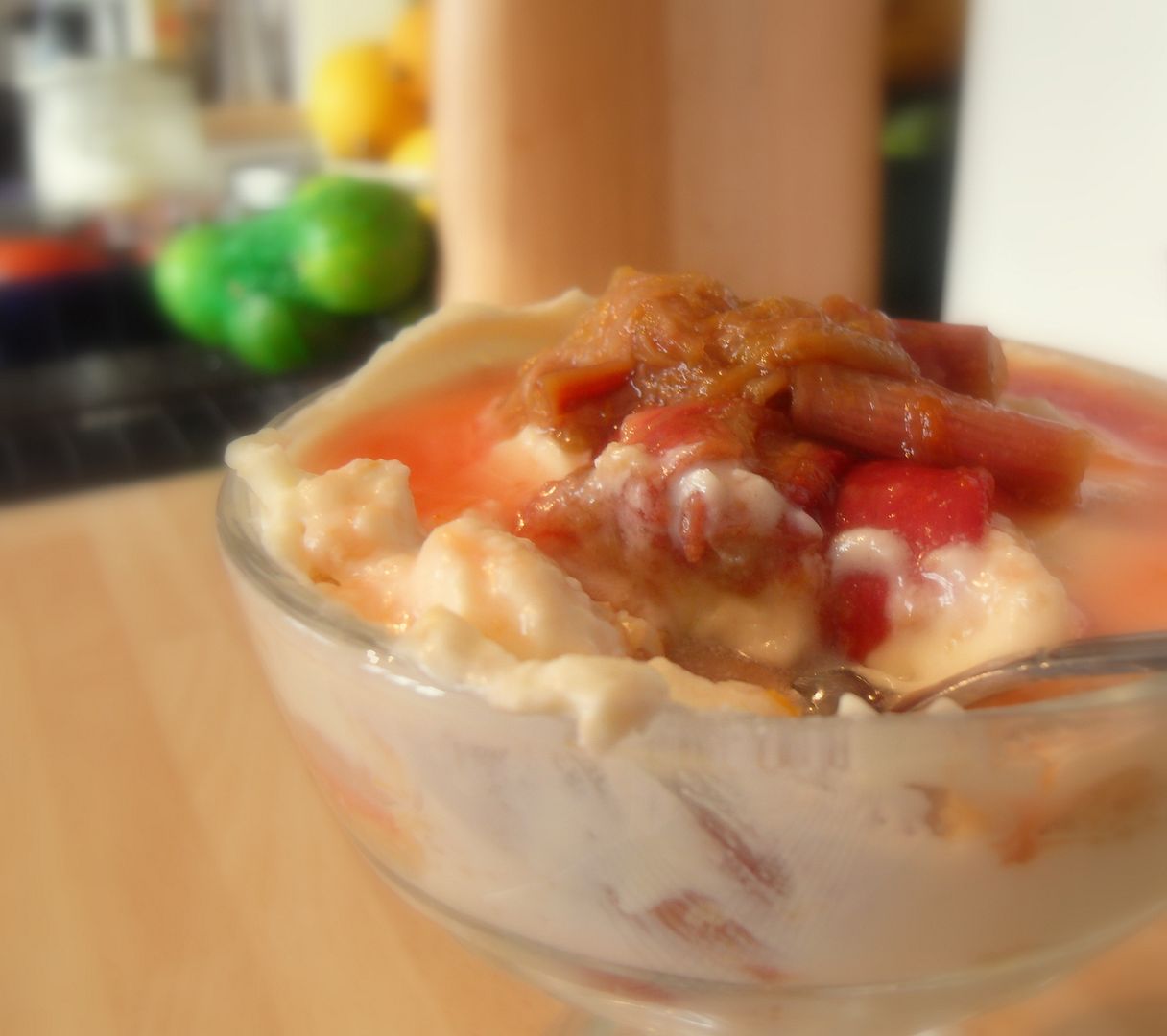 In The English Kitchen today . . .
Cheesecake in a Glass with Rhubarb Syrup
.
Have a wonderful first day of March no matter what you get up to! Be blessed!