A few of the wow moments, or things I discover each week that tickle my fancy. I hope that they may inspire or tickle yours too!A few of the wow moments, or things I discover each week that tickle my fancy. I hope that they may inspire or tickle yours too!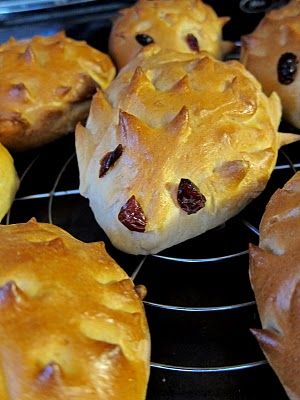 Are these not the cutest Bread Rolls you have ever seen? I found them on
Life As a Schoolhouse
. A home schooling blog. Cute rolls. On my list of To Bakes! We had a hedgehog in our garden once. Do you remember?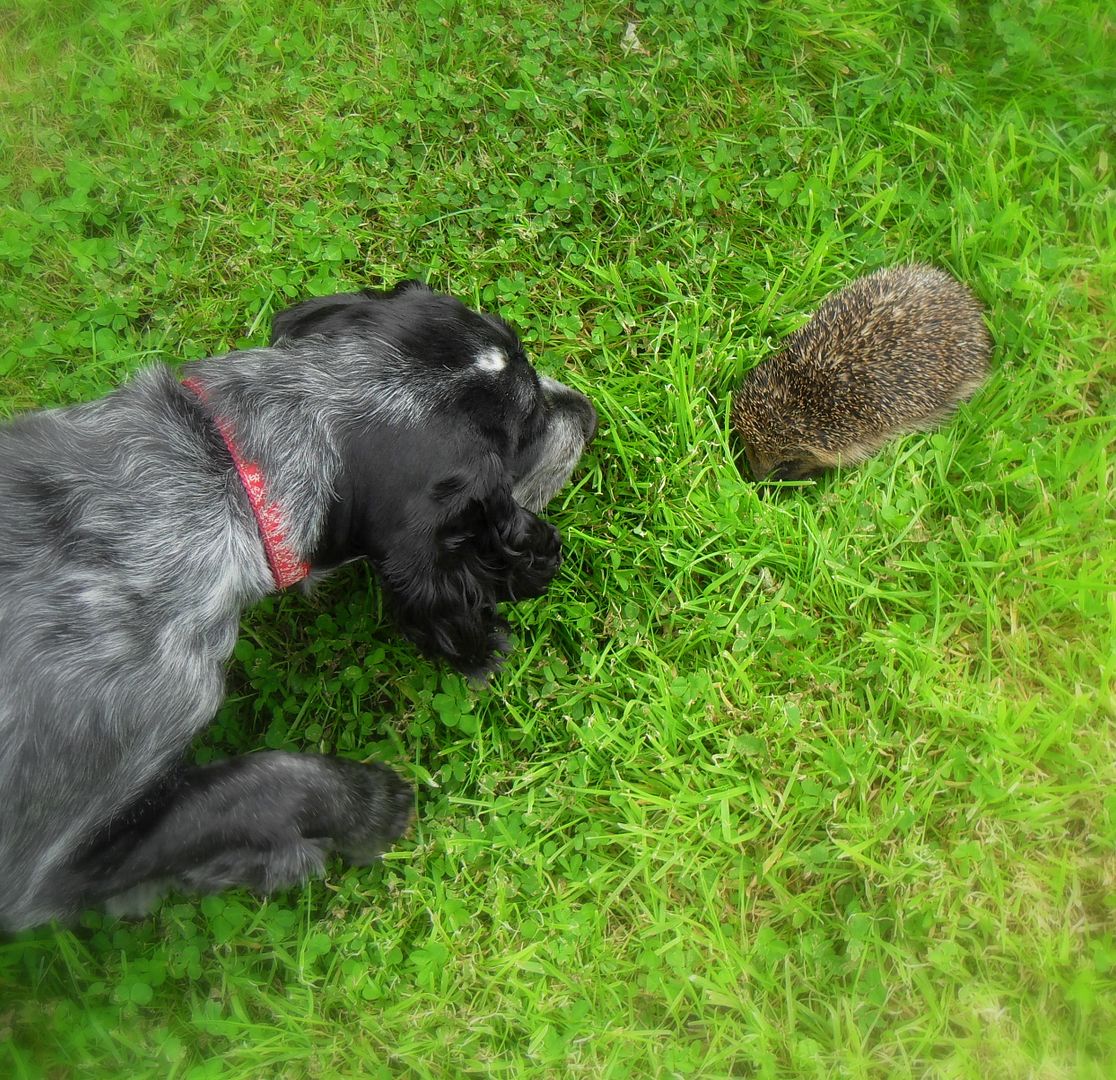 I don't know who was more afraid . . . Mitzie or the hedgehog!! That is the closest she got to it and she kept jumping back. She came and got us to tell us it was there and then Todd took the wee creature and put it into a safe place.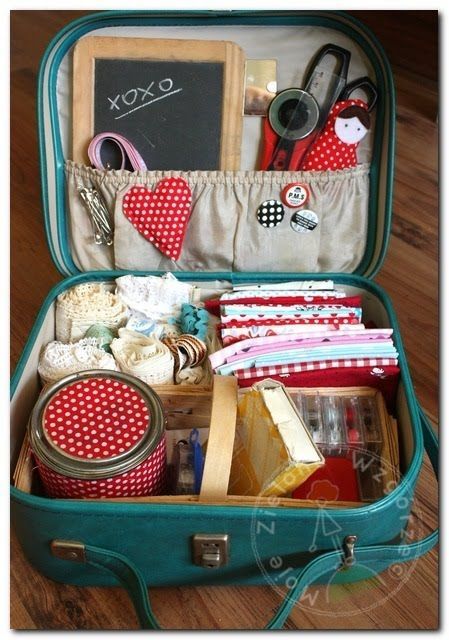 A Portable Craft Station in a suitcase.
The Source for this great idea is here.
This one is obviously set up for quilting, but you could set up any kind you wanted. A stamping one. Card making one. Scrap Booking one. This would be perfect to take along on Cropping Sessions! Just pick up and go!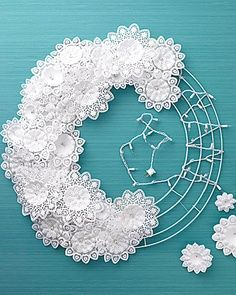 A Paper Doily wreath complete with fairy lights from
Martha Stewart.
I just adore this. It's so pretty! This would be great for anyone who is doing a wedding or shower. Or just in a frilly bedroom. I love it!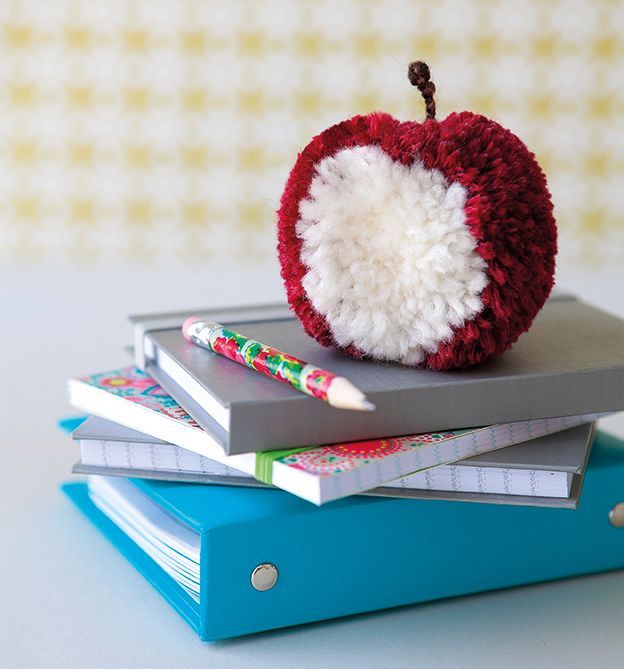 A Pom Pom Apple. This would be a great gift for a teacher for the end of the year. I think it's just brilliant. It comes from a book, which
you can find here
. It's in a foreign language, (I think its Danish) but I am sure it wouldn't be too difficult to figure it out, even without the book.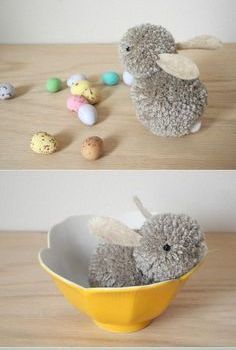 A pictorial tutorial on making a cute little pompom bunny, just in time for Easter! I may make these! You can find the tutorial on
Useful DIY.
Soooooo cute!!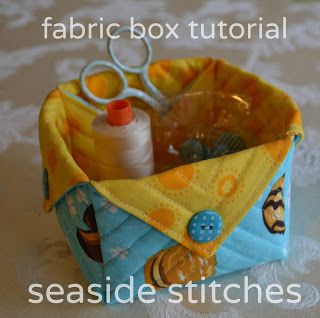 Fabric Boxes from
Seaside Stitches.
These are fabulous! I can see lots of uses for them! She has a complete tutorial. These would make great Easter Baskets for the kiddos I am thinking!
Make your own Luggage Tags. These are so pretty and they seem pretty easy to do. There a complete tutorial, including the pattern on
Craftsy.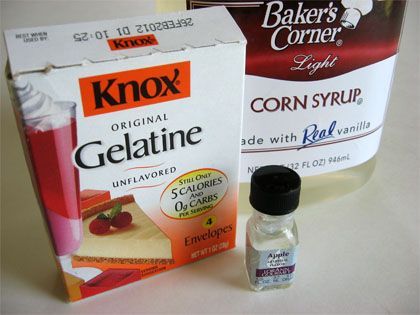 How to make your own Stickers, using stuff you probably already have in the house. Find out how on
Skip to my Lou
. Brilliant!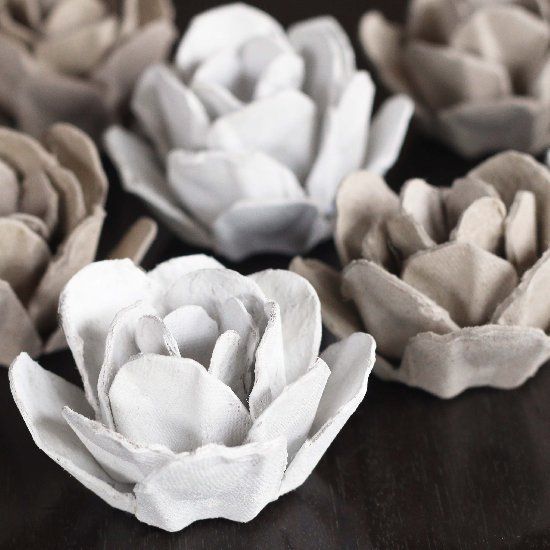 Egg Carton Roses! Aren't they wonderful! You could paint them whatever colour you wanted to. They would make great table decorations for tea parties, showers, etc. From
Bliss Bloom Blog.
People are just so crazy inventive, don't you think?
I know it's more paper flowers, but it was just so dang pretty I just had to share. From
Pretty DIY
, a breathtakingly beautiful Paper Rose Garland. I thought you might like this!
Well, this was a really "Spring-like" post today with some fresh crafts to breathe some fresh Spring air into your creative lives! The sun is shining here today to beat the band! It's just gorgeous out, a bit chilly, but then it is still March!
A thought to carry with you through today . . .
ღೋƸ̵̡Ӝ̵̨̄Ʒღೋ
ღೋƸ̵̡Ӝ̵̨̄Ʒღೋ
ღ
"Buttercups and daisies,
Oh, the pretty flowers;
Coming ere the spring time,
To tell of sunny hours.
When the trees are leafless;
When the fields are bare;
Buttercups and daisies
Spring up here and there."
- Mary Howitt
✿¸.•*¨`*•..¸✿ ✿¸.•*¨`*•..¸✿
¸.•*¨`*•..¸✿
╬♥═╬╬═♥=╬╬═♥╬╬═♥╬╬═♥=╬╬♥
░░░░░░░░░░░░░ ░░░░░░░░░░░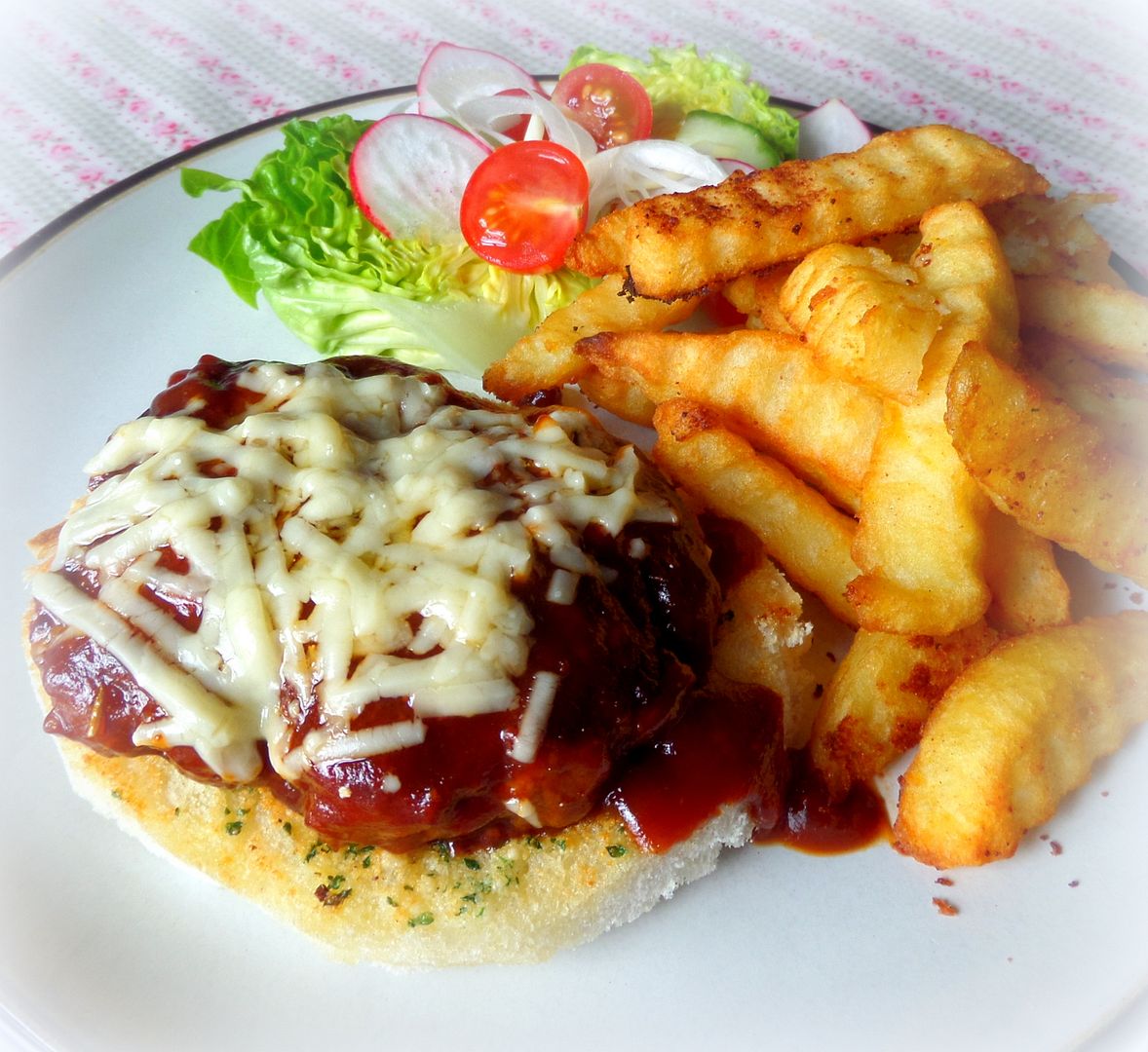 Cooking in The English Kitchen today . . .
Open Faced Barbeque Sauced Burgers
. Quite delicious. Quick and easy too! Real family pleasers!
♥S░P░R░I░N░G░♥♥░B░L░E░S░S░I░N░G░S░♥
Have a beautiful day!