There are many kinds of doors. Some doors look inviting to the eye with a warm welcome . . . others repel even the glances of passers by . . . On most streets, all doors look the same. Nondescript, equal . . . with the exception of the occasional one where the householder has gone to a special effort to create a welcoming space.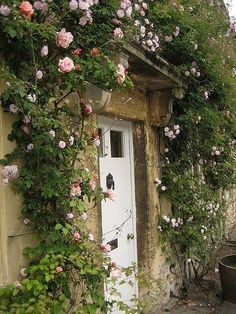 My favourite are the friendly cottage doors with a cosy homely air. Doors where tangled roses cling as if they love lingering there . . . and as if to say . . . love lives here. They beckon and cajole. They invite with warmth and fire's glow.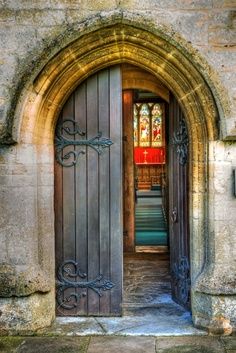 Church doors. Hallowed doors through which on the Sabbath day . . . countless worshippers pass though . . . to sing songs of praise, and to pray and to celebrate their faith. These . . . too, should be welcoming and friendly . . . warm and inviting. There is always a greeter at our church door each Sunday morning to give a warm and friendly greeting. You always feel as if you are at the right place. It's a place you want to be . . . and if it doesn't make you feel welcome, then perhaps it's not the right place for
you
. . . it should feel as if you've come home. . .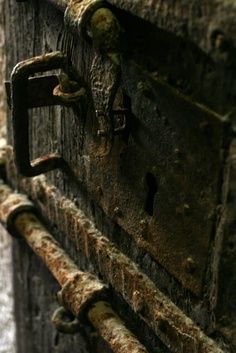 Prison doors are unwelcoming doors . . . those that pass through are bereft of hope, no longer free. They are not doors that I would want to go through, filled with despair . . .
Doors of healing . . . hospital doors which stand for mercy and humanity . . .
School doors, doors of learning . . . these, too, should welcome all who enter in . . .
The most important door of all though, should be the door to your heart. It is the doorway where one should never fail to find a swift response of sympathy, a warm word of kindness, a heartfelt word of praise . . . love. Truth and sincerity.
I hope that is what you find at the door to my heart.
I have run out of time this morning. I don't know why. Thinking too much about doors I think! And now it is time for me to dash up the stairs and open the bathroom door and jump into the shower! Short but sweet this morning . . .
A thought to carry with you through this day . . .
(¯`v´¯)
`*.¸.*´Ƹ̵̡Ӝ̵̨̄Ʒ
¸.•´¸.•~♥♥♥~•.~
When your heart speaks,
take good notes.
~Judith Cambel
~♥♥♥~•.~
~♥♥♥~•.~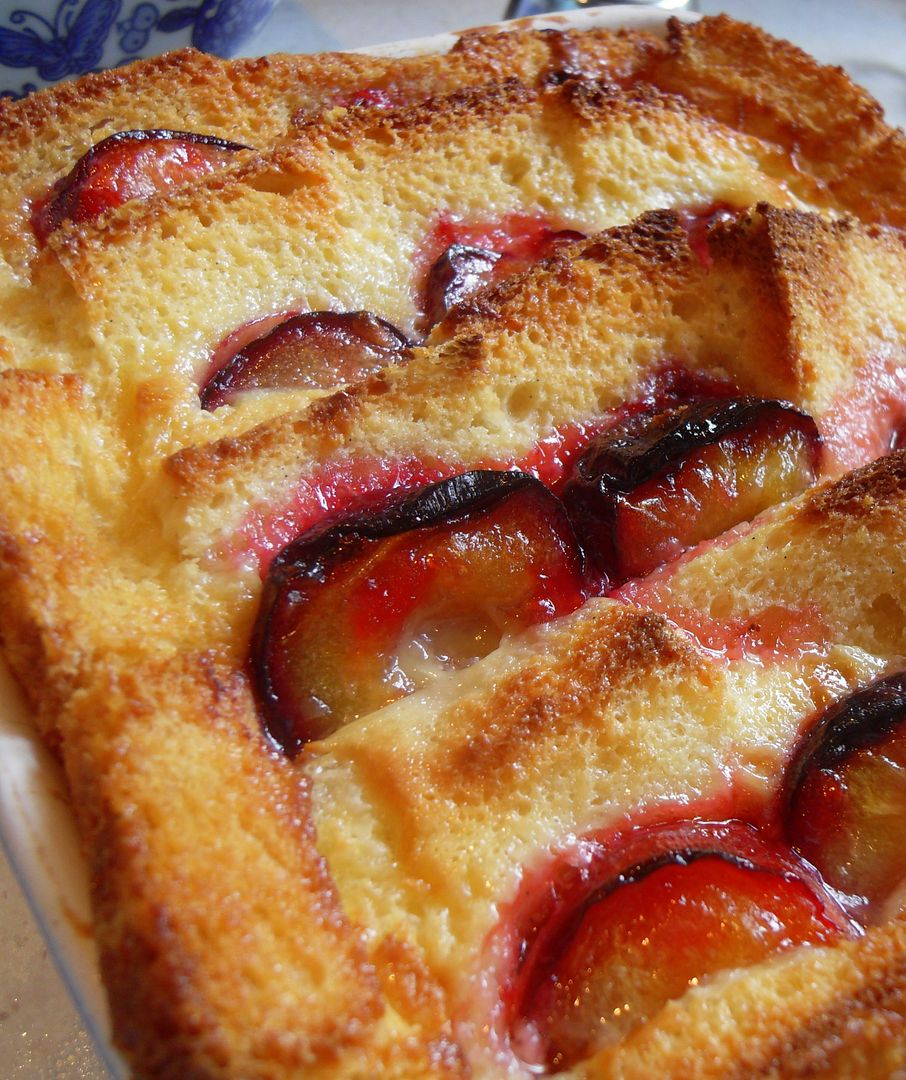 In The English Kitchen today . . . a delicious
Plum Bread and Butter Pudding.
Have a wonderfully blessed sabbath day today.
PS - I accepted the prompt to join google + and now I have lost my list of blogs that I read??? Does anyone know how I can get it back???