I am a bit late starting this morning. I was checking my e-mails and got onto Face Book and next thing you know I was sucked into a vortex of 60's early 70's music and reminiscing. I can remember sewing myself dresses just like these and looking good in them too! It was such an innocent time. We thought we could change the world didn't we?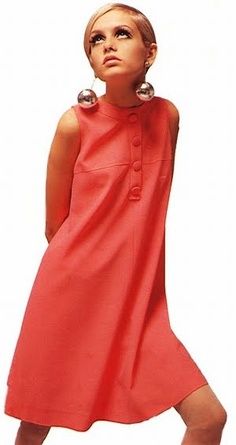 Of course this is who we all really wanted to look like, with her long skinny legs, big doe eyes, pixie hair style and little pout. The British accent would have been nice too . . .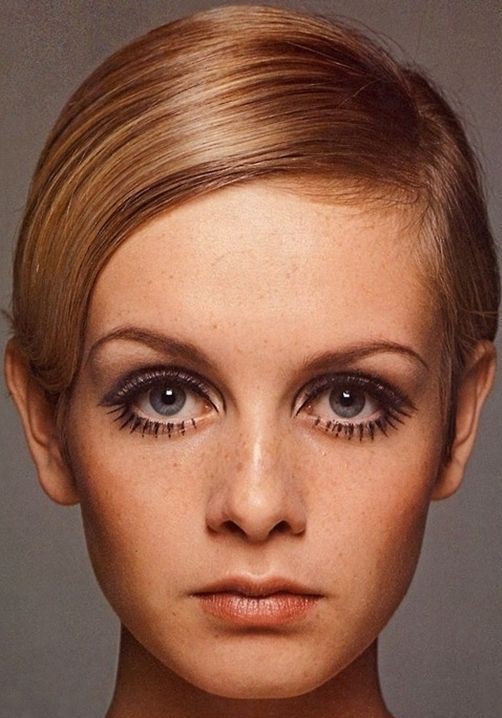 I remember thinking she was so beautiful, and she was . . . she still is! A girl with kinky brown hair and short stubby legs, didn't have a hope, did she? haha, but we did dream.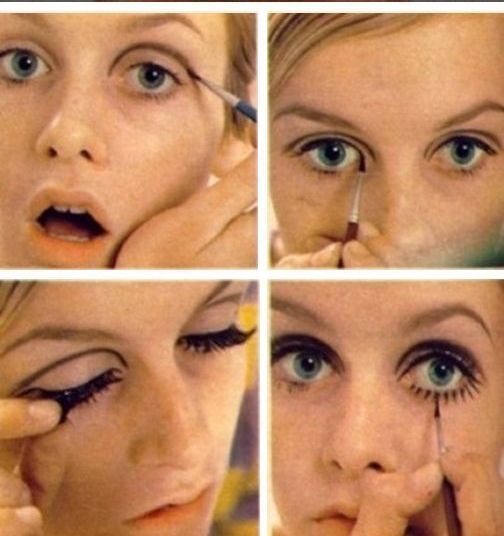 If I had ever dared to go out of the house with that kind of makeup on my eyes, my dad would have had a hissy fit. In short, I would not have gotten out of the house! It was hard enough convincing him that our dresses needed to be above the knee.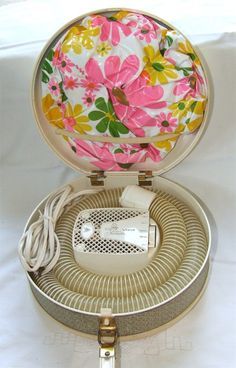 Who else had one of these in their house? We did. it was not as snazzy as this one and it belonged to our mom, but sometimes she would let us use it. It smelled like hot plastic when it was on, mixed with the smell of Lady Patricia Cream Hair Rinse.
Did you have these fat yarn ties for your hair? I remember saving up my allowance to get some and I managed to get two pairs of fish net tights too. One pair was bright green and the other psychedelic orange! They went really well with my neon coloured orange and green striped shirt dress.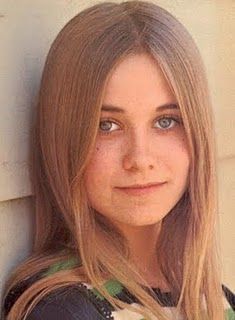 Who else wanted to be Marcia Brady??? I know! She was a little bit more achievable than Twiggy. She had the nicest clothes and she was so pretty, and had the nicest furniture in her bedroom, and such a cute older brother too. Of course, in reality, if he really
was
your brother that would have just been ick.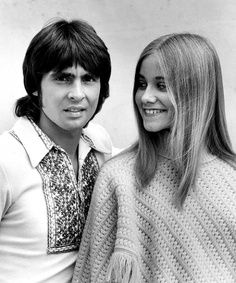 I was so jealous when she got to meet Davy Jones, because . . . well . . . I was
supposed
to marry him you know, and it felt a little bit like he was cheating . . . and with Marcia Brady, no less!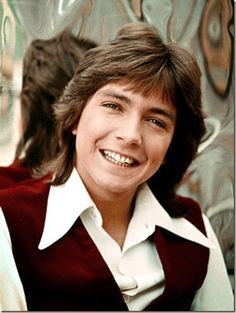 Mind you I always had "Plan B" to fall back on, doncha know! And . . . he came with a cool bus.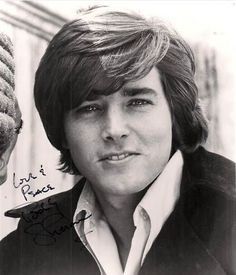 And if he let me down . . . there was always Bobby. I remembering wishing I had a pretty name like "Julie." Then it would have been just if he was singing to me and me alone . . . Julie, Julie, Julie do ya love me?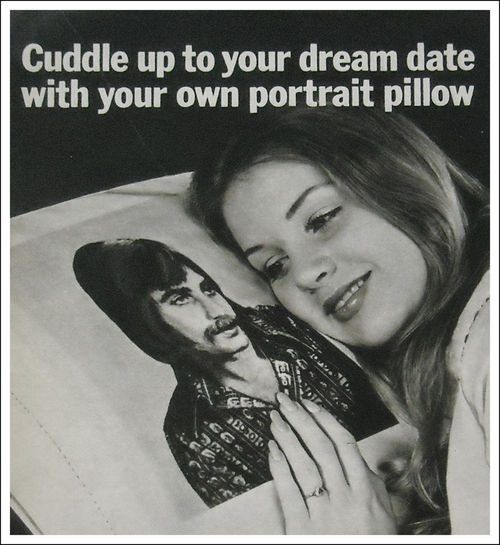 This would have been the ideal Christmas present. I had to make do with magazine tear outs, taped to the inside of my closet door, away from prying eyes . . . sigh . . .
WE did finally get one of these though, and it was orange, and . . . I
had
to share it with my sister and brother, which wasn't so cool, but hey, beggars can't be choosers. I am sure my parents got very tired of listening to the same song over and over again, until I could afford to buy a new record, which wasn't very often. I used to do a LOT of babysitting so that I had money to spend, but at only 25 cents an hour it took a lot of time before it amounted to much of anything.
Of course we had Dick to thank for all of our latest dance moves. I remember watching American Bandstand religiously so I could learn what was "hip!" There was a Canadian version as well, but it was not quite as cool. And then if you were uber cool . . . there was Soul Train, and MoTown.
It's fun to look back and think on these things . . .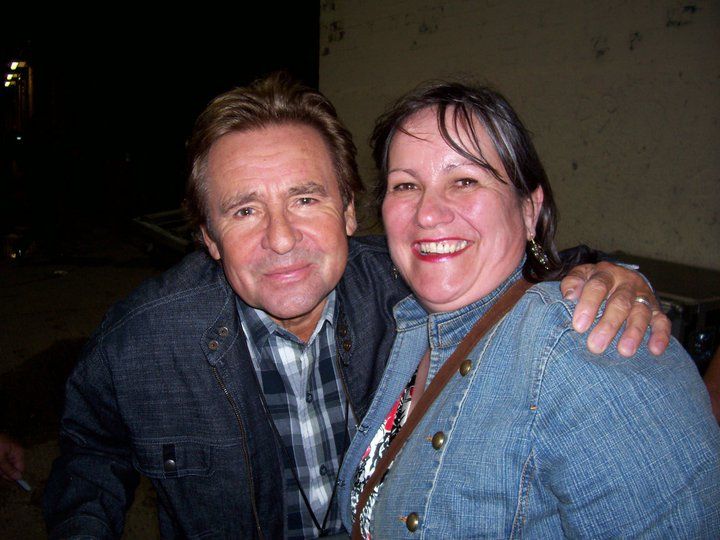 The closest I ever got to Davey Jones was through my friend Anna, who got to meet him at a Monkee's Concert in Manchester just a few months prior to his passing away. She got to meet Barry Manilow a few months later as well. (Her husband gives her the nicest gifts.)
Nevermind . . . I got my almost Beatle in the end . . .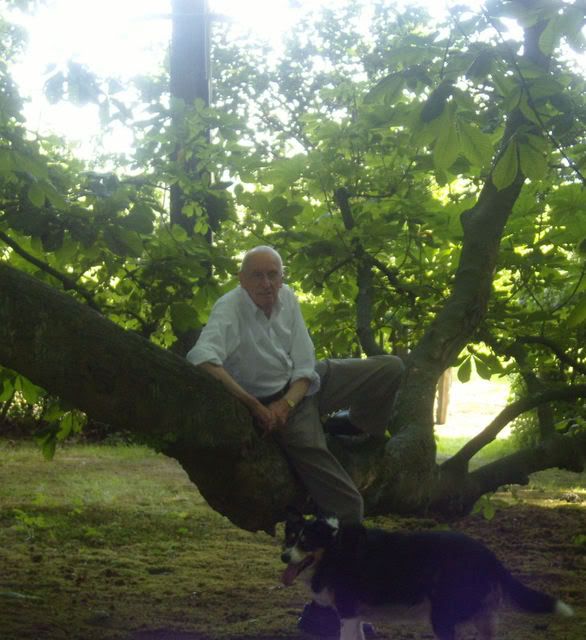 And he loves me to pieces. You can't ask for much better than that!
A thought to carry with you through today . . .
╔══ღ═════╗
• ✿ღℓ σ √ ε ღ✿ܓ
ღೋƸ̵̡Ӝ̵̨̄Ʒღೋ
ღೋƸ̵̡Ӝ̵̨̄Ʒ
╚═════ღ══╝
At times our own light goes out
and is rekindled by a spark from another person.
Each of us has cause to think with deep gratitude
of those who have lighted the flame within us.
~Albert Schweitzer
ღೋƸ̵̡Ӝ̵̨̄Ʒღೋ
ღೋƸ̵̡Ӝ̵̨̄Ʒღೋ
ღೋƸ̵̡Ӝ̵̨̄Ʒღ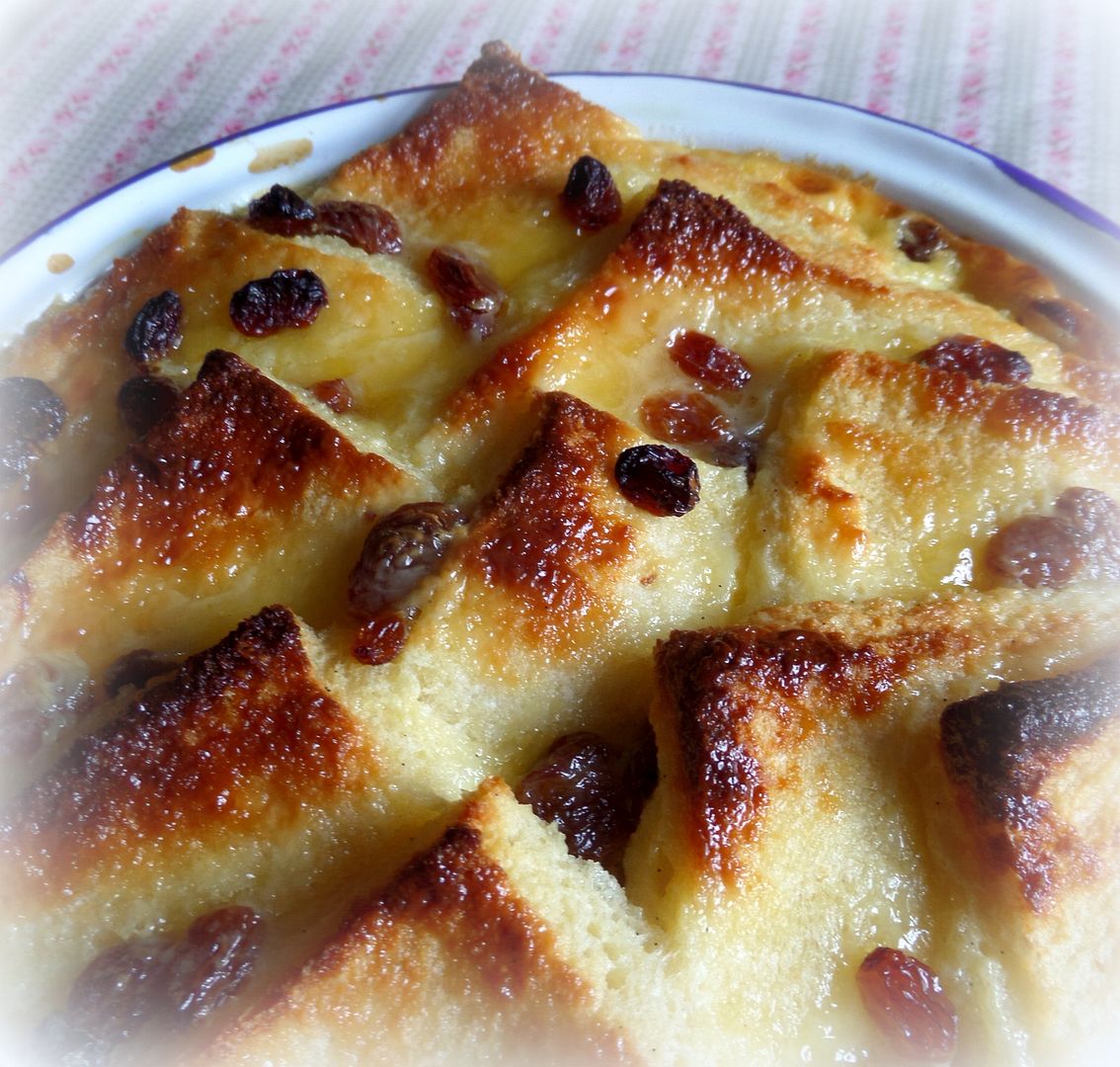 Cooking in the English Kitchen today . . .
Lemon Curd Bread and Butter Pudding
.
♥░H░A░V░E░♥░A░♥░B░E░A░U░T░I░F░U░L░♥░D░A░Y░♥