"The world is fairly studded and strewn with pennies cast broadside from a generous hand. But who gets excited by a mere penny?...It is dire poverty indeed when a man is so malnourished and fatigued that he won't stoop to pick up a penny. But if you cultivate a healthy poverty and simplicity, so that finding a penny will literally make your day, then, since the world is in fact planted with pennies, you have with your poverty bought a lifetime of days. It is that simple. what you see is what you get." ~Anne Dillard

A few of the small and wonderful things which bring untold joy into my life. It's the small things in life which truly mean the most. Simple abundance . . . it's the best.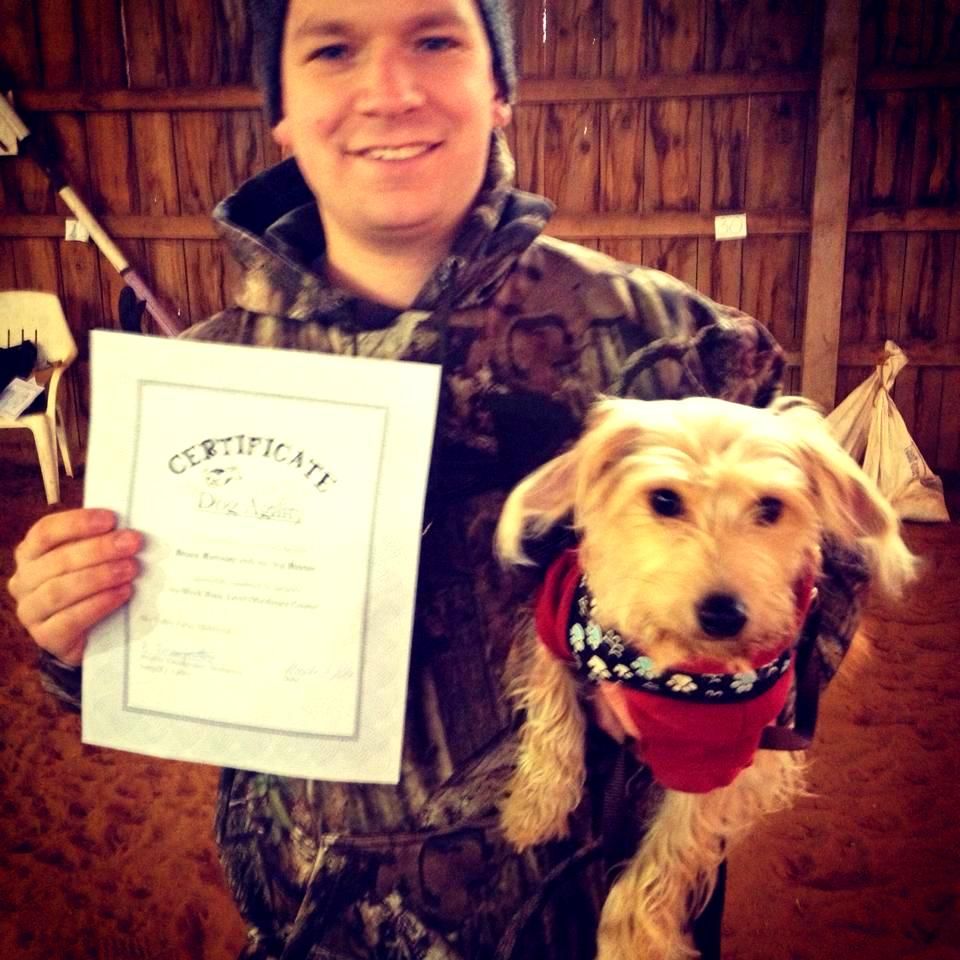 Guess who graduated from dog training school and has a certificate to prove it! Yep! That would be Baxter! Next to Mitzie, he is the cutest fur baby I know. He's part Daschund (I know I spelt it wrong!) and part Terrier. A really sweet combination. I think he is adorable. He has a very engaging personality. Well, I think so at any rate!
Oreo Cookies. They had them on sale at the local SPAR (the British equivalent of 7/11) for only 99p a sleeve, and buy one get one free. How could I resist???? Which brings the question to mind . . . how do you eat your oreos? Do you pull them apart and lick the icing first? Do you just dig in with a big bite? Do you (horror of all horrors!) eat them whole? Dunk them in milk? Or are you one of those people who just eat them without even thinking about it? Me, I vary . . . depending on my mood. ☺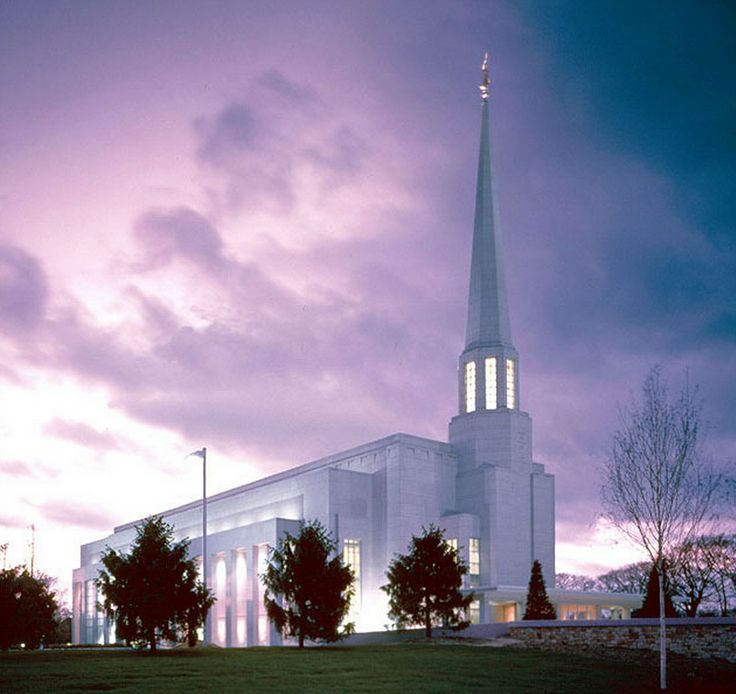 Holding hands with my husband in the Temple. There is no sweeter feeling on earth I don't think. We went on Saturday. We had going to go earlier in the week, but one thing or another cropped up and it wasn't until Saturday we went. It was worth the wait. I love to be in the Temple. I love the peace I find within it's walls and the inspiration. I love learning the things I learn in the Temple and the feeling of closeness I have with my family there. I love being there with my husband. I love sitting in the Celestial room and communing with my Heavenly Father in quiet prayer. It may sound corny, but the Temple is where I want to be and if I can't be there I want my home to feel the same way it does . . . a peaceful haven amidst a tumultuous world.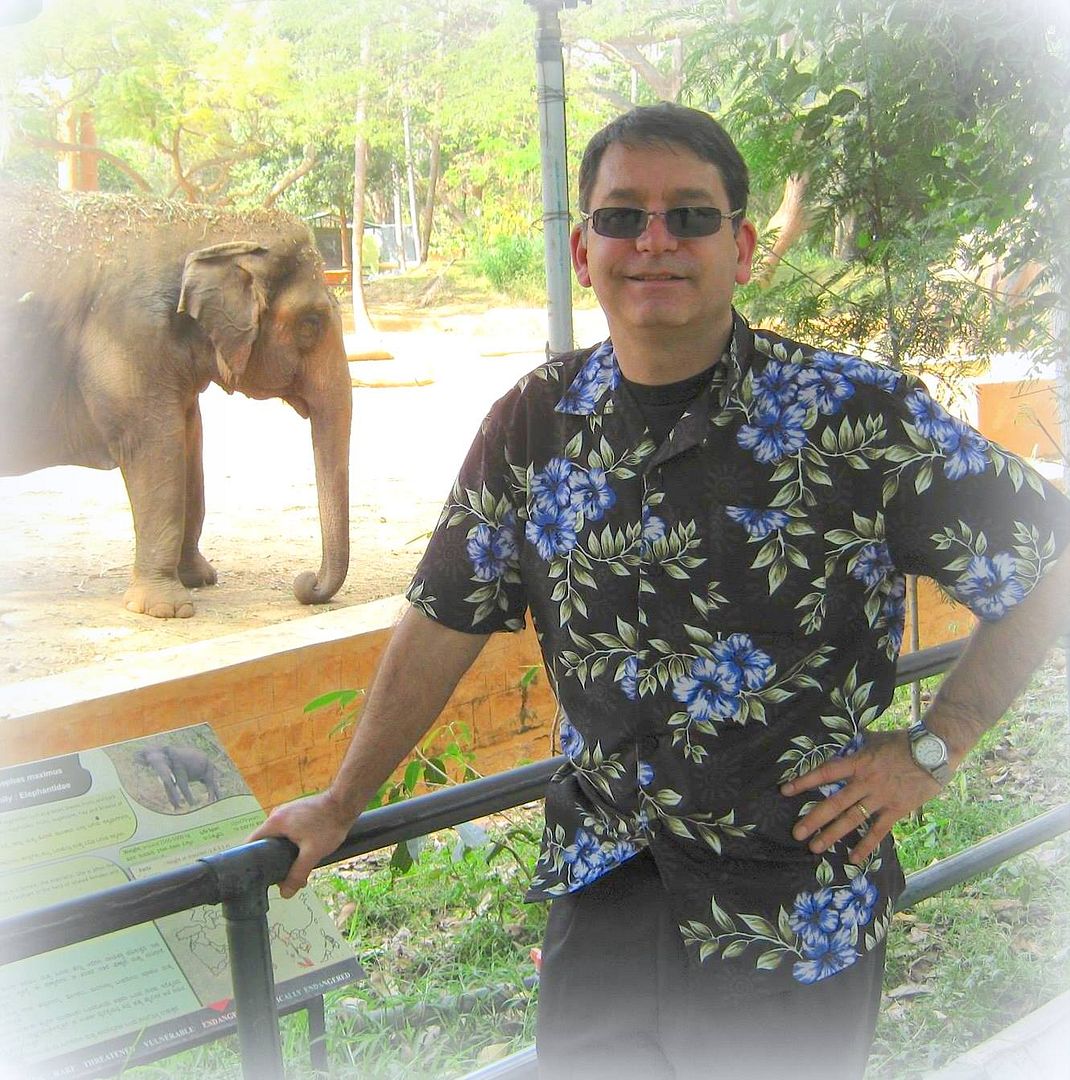 My brother in his Hawaiian Shirt at a zoo in India just recently. (Shouldn't every man own a Hawaiian shirt?) He's been a part of my life for 54 years now! Happy Birthday to him! I love my brother. He's always had my back and my best interests at heart. He is a good man and a good husband, father, brother, son, friend. I don't know what I would have done without him when I was at mom's last year and she had the heart attack. He was a rock for us all. In April he will be taking a bus up to my father's and driving my dad down to live with my mom and sister. That's the type of man he is. Last year he drove my sister and her partner down for the same reasons. He is a kind person, a loving person, the type of man you can look up to. So glad he is my brother and my friend. Oh, and he has an amazingly witty sense of humor too!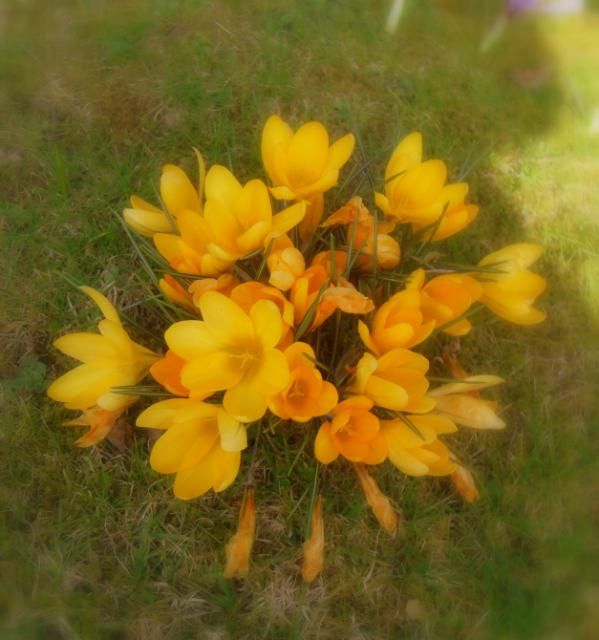 The crocus which are blooming all over the place . . . in a multitude of bright colours.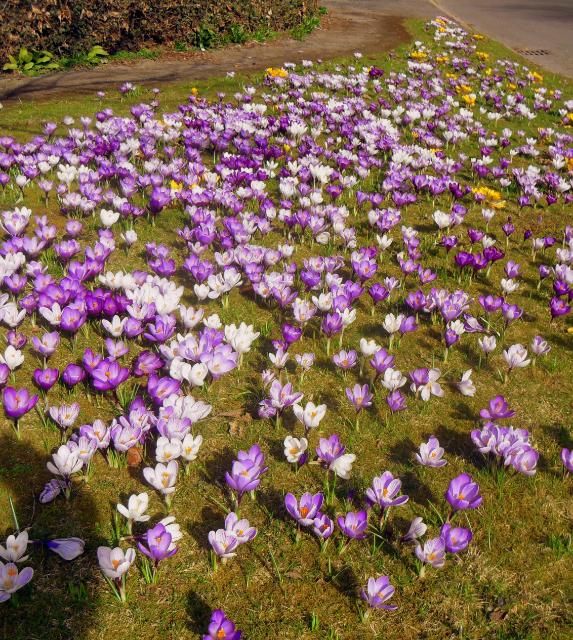 Hooray for sunny days! Spring is springing! Or at least a taste of it has arrived, and the SUN is shining again today! So happy about that. Can you tell???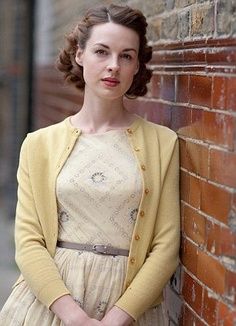 Jenny's return last night to Call the Midwife. So glad she's back. I will say no more as I don't want to spoil things for my American friends who have not watched this series yet! And, once again it was a double hanky night. I said to Todd . . . "Am I getting more sentimental in my old age? I seem to cry almost every week!" He said, "I would rather have a wife who has a tender heart than one who has no heart at all." Awww . . . I know, he's so sweet. What would I do or be without him . . .
And with that I will leave you with a thought to carry with you through today . . .
❄。¨¯`*✲ ´*。.❄¨¯`*✲。
❄。¨¯`*✲ ´*。
❄
What I am looking for is not out there....
it is in me.
~Helen Keller
❄。¨¯`*✲ ´*。
❄。¨¯`*✲ ´*。
❄。¨¯`*。
❄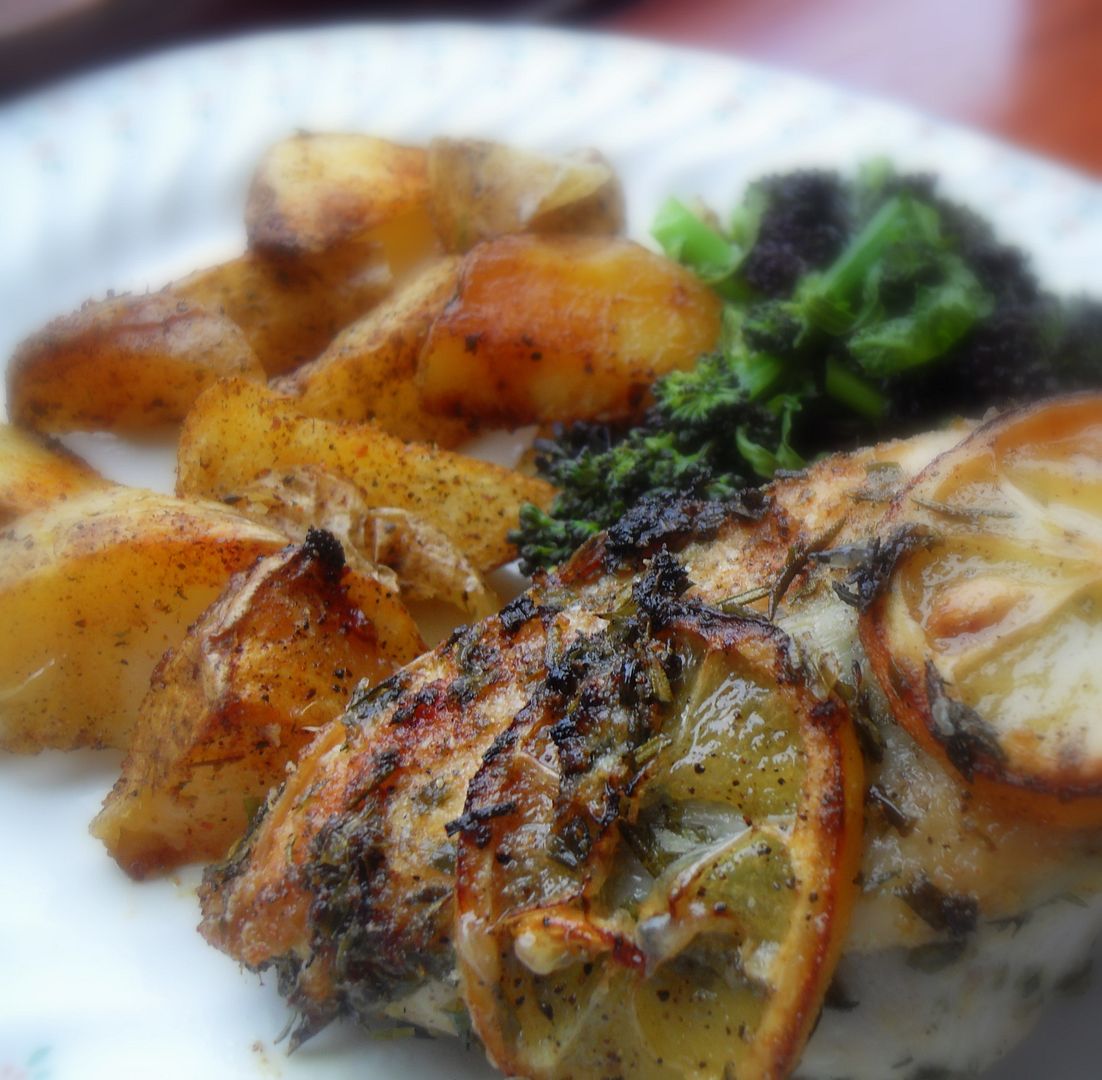 Cooking in The English Kitchen today . . .
Herb and Lemon Roasted Chicken Breasts.
I am also flipping pancakes for pancake day . . .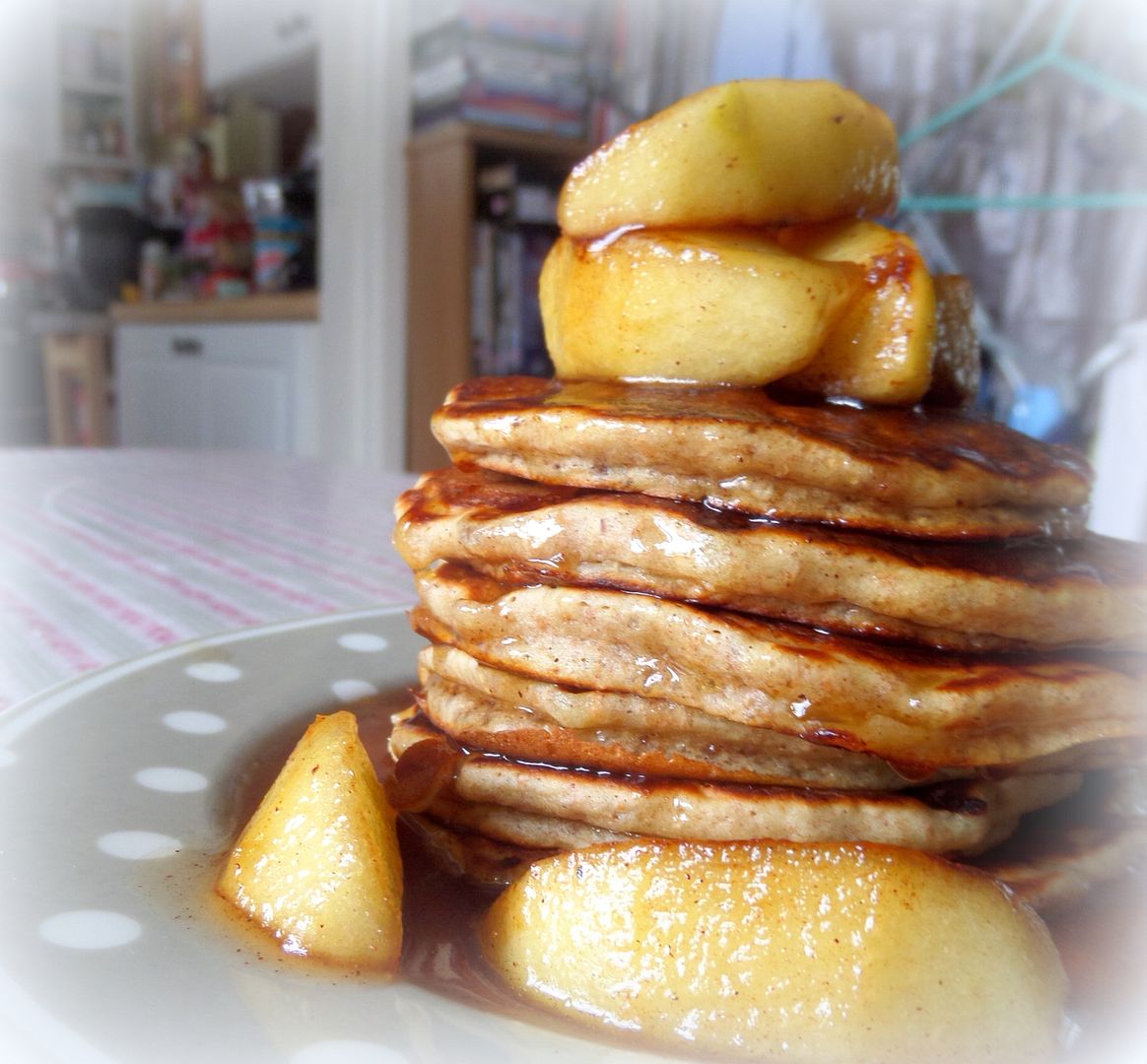 Whole Wheat Cheddar Cakes with a Spiced Apple Syrup . . .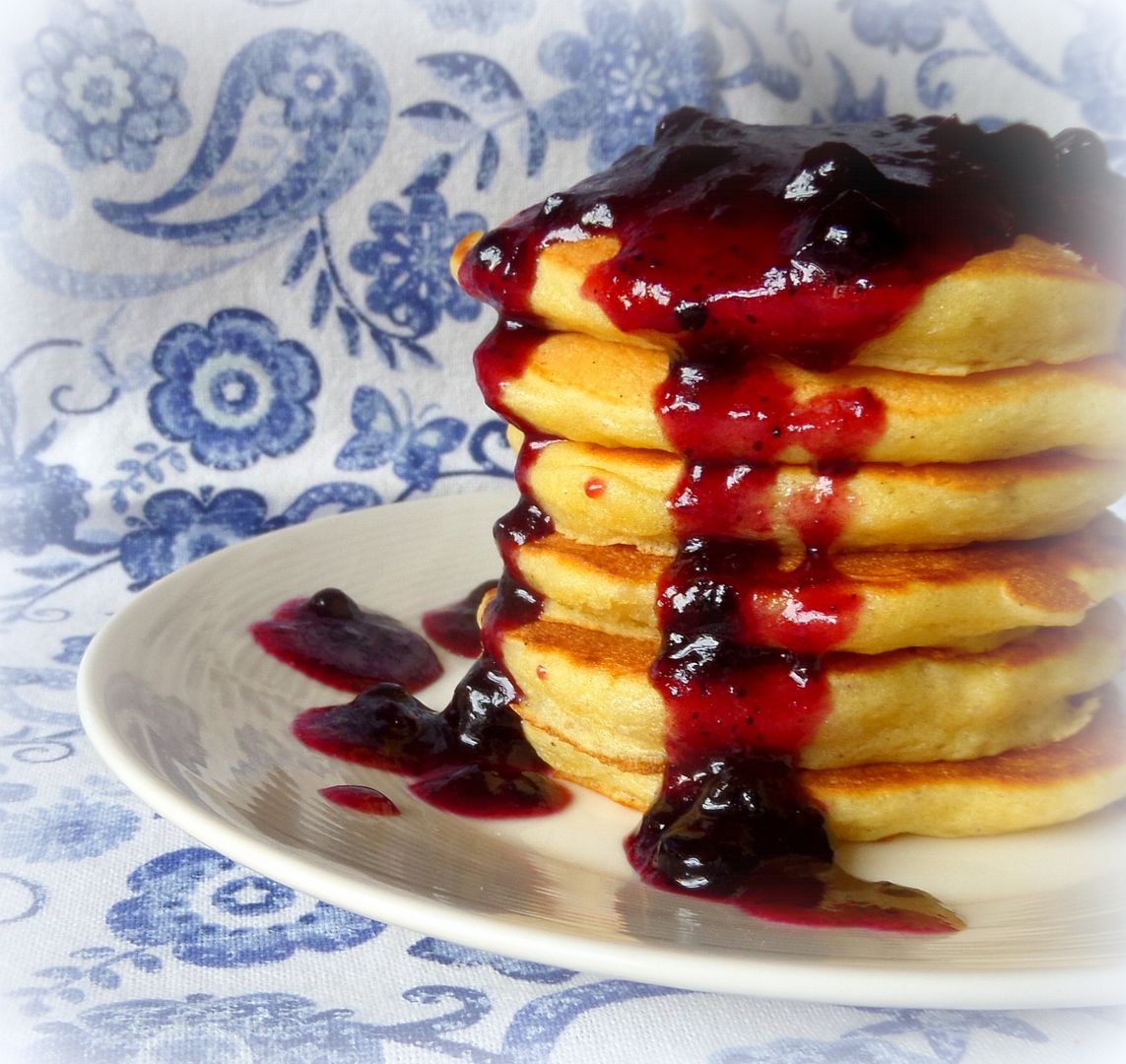 Rice Pudding Pancakes with a Blueberry Syrup.
Find those recipes here!!
Have a wonderful Monday!