Sometimes it just hurts to be in this world . . .there have been mornings over the past few weeks when I have been afraid to open my eyes . . . to turn on the computer and be faced with whatever evil is presenting itself with the new day that is dawning. Every day there has been some new atrocity . . . some new assault on my sensitive heart . . . some new unimaginable occurrence that makes me want to cry out and hit my knees, and I do. Hit my knees . . . and I pray.
I pray for this world and what it is becoming constantly. I think to myself . . . enough already . . . I cannot take anymore. When did we start hating each other so very much? Where is the love? The respect? Why? I just don't understand it all, and I know I am not alone in this.
And I pray some more.
And then I remember that no matter how much evil there is that exists in this world, there is much more good. It doesn't shout with a roaring voice, or echo with thunder in the face of the enemy . . . and we may have to work a bit harder to seek it out, but it is there all the same. If we believe that it is there and we look for it . . . we will find it.
Fear walks hand in hand with the enemy. They are best friends, along with doubt and uncertainty. I may not be able to understand the heart of someone who perpetrates such evil acts, but I can be a voice for all that is good, and show that in what I say and what I do . . . in how I react.
If I believe in a loving, kind and caring Heavenly Father who knows me and everyone else by name . . . then I need to show it by putting my faith in Him and only Him. People will fail you. Governments will fail you . . . but God never changes and is constant. He doesn't blow here and there . . . flying on the winds of public opinion and political correctness. Same yesterday, today and tomorrow.
So long as I put my faith in Him and His promises, then I can know that no matter what might happen in this world today, the future is bright, and that ultimately good
will
prevail. I can remain calm in the face of the enemy. Prayer is good, a very good to start . . . and it walks hand in hand with faith.
Faith is an action word.
"Yea, a man may say, Thou hast faith, and I have works: shew me thy faith without thy works, and I will shew thee my faith by my works. Thou believest that there is one God; thou doest well: the devils also believe, and tremble. But wilt thou know, O vain man, that faith without works is dead?" ~James 2:18-20
Change begins with me. And with you. And with all who are good in this world. When we live our lives with love in our hearts instead of fear, and by that I mean true love . . . charity . . . selfless love for others, in thought word and deed, then miracles can happen. Choose love. Choose love. Choose love.
It rained through the night but it is clearing now. I don' t mind when it rains in the night. It means I don't have to water the garden and I am somewhat of a lazy person when it comes right down to it.
Does anything on earth smell nicer than sweet peas in the rain?
Well, maybe not nicer but just as good . . .
I can think of a few . . . can't you?
A thought to carry with you through today . . .
✿¸.•*¨`*•..¸✿ ✿¸.•*¨`*•..¸✿
Feeling gratitude and not expressing it
is like wrapping a present and not giving it.
~William Arthur Ward
✿¸.•*¨`*•..¸✿ ✿¸.•*¨`*•..¸✿
Spiritual Enlightenment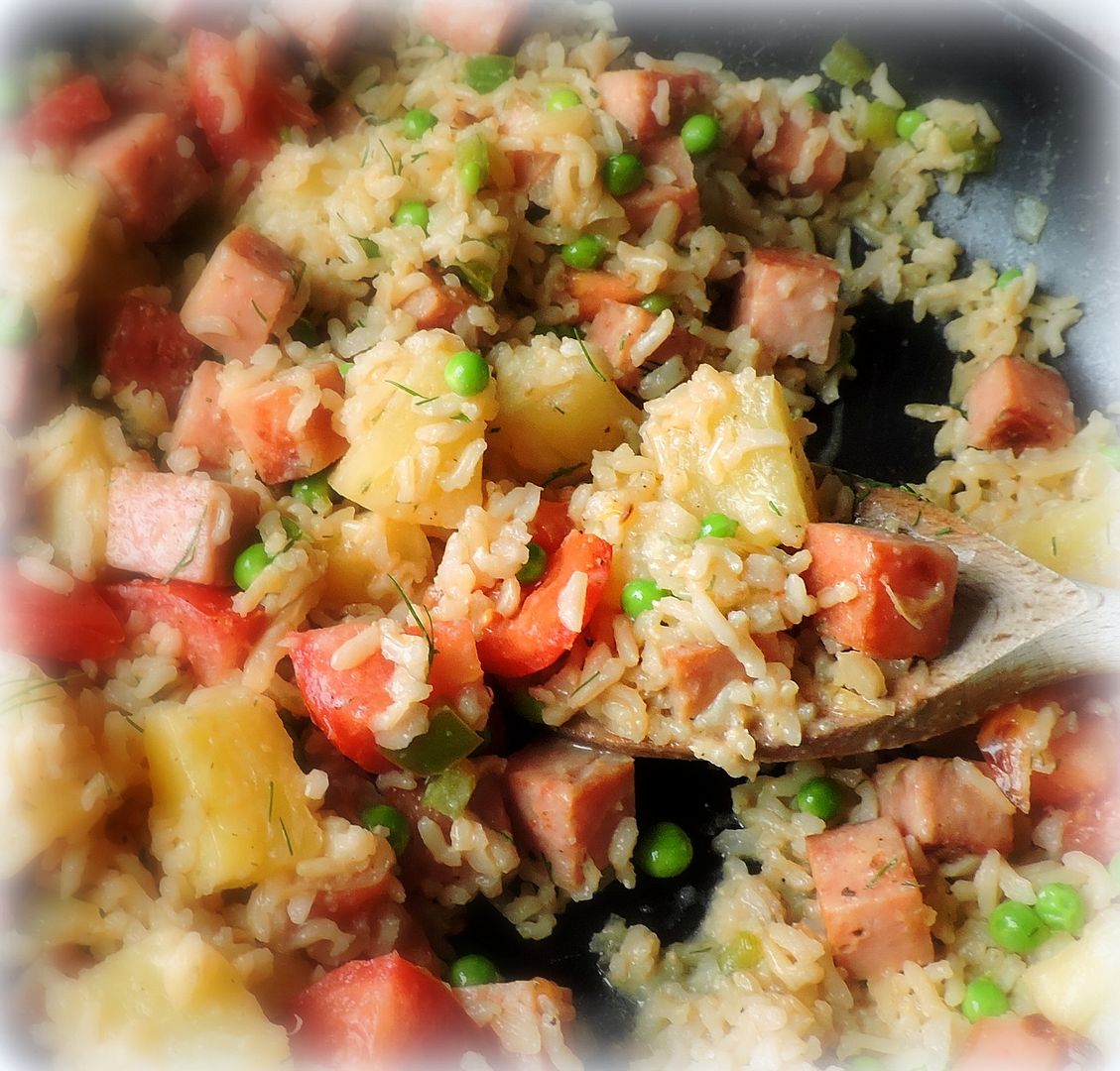 In The English Kitchen today . . . an oldie but a goodie. Something nostalgic.
Rickshaw Rice
. Deliciously simple and economical too!
No matter what the day ahead should bring to you, to us . . . I want you to know that . . .
═══════════ ღೋƸ̵̡Ӝ̵̨̄Ʒღೋ ═══════════ ⊰✿░G░O░D⊰✿⊰L░O░V░E░S⊰✿⊰░Y░O░U░⊰✿
═══════════ ღೋƸ̵̡Ӝ̵̨̄Ʒღೋ ═══════════
And, I do too!