"The world is fairly studded and strewn with pennies cast broadside from a generous hand. But who gets excited by a mere penny?...It is dire poverty indeed when a man is so malnourished and fatigued that he won't stoop to pick up a penny. But if you cultivate a healthy poverty and simplicity, so that finding a penny will literally make your day, then, since the world is in fact planted with pennies, you have with your poverty bought a lifetime of days. It is that simple. what you see is what you get." ~Anne Dillard
A few of the small and wonderful things which bring untold joy into my life. It's the small things in life which truly mean the most. Simple abundance . . . it's the best.
Fresh peas from the garden. Lots of them don't make it to the pot. They are so delicious raw and eaten out of hand. This is such a rare, rare treat.
They love the clover. That's why we keep it. It's not very pretty, especially when it starts to die out, but the bees love it so very much.
The Blueberry bushes are drooping with berries. So much deliciousness to look forward to. When I stop to think that when I first moved here to the UK, blueberries were very hard to come by, I am thrilled to think that I have my very own now, growing right in my own garden. Such a wonderful thing.
There are lots of pears coming on the pear tree this year. We had a bumper crop last year also. This year I want to make Pear Jelly. I can't wait to taste it!
Last year we had two plums, this year our tree is drooping with them! These are the soft dusky purple plums. I don't know what variety, but they are sweet and delicious. Can't wait!
The loganberry/blackberry bush is laden with fruit as well. We will be lucky enough this year to get a bumper crop of them!
The Black Currants are fruiting fast and furiously. Almost can't keep up with them . . .
We have tomatoes fruiting . . . . I should have written down which type they were. I forget now. You think you will remember, but then . . . you don't.
She so enjoys the sunny days. I enjoy watching her enjoy them!
I love it when she comes in all fresh and smelling "green."
We saw a man at the pet store the other day with a 10 week old puppy that looked just like Mitzie when she was smaller. It is hard not to believe that she was ever that size once . . .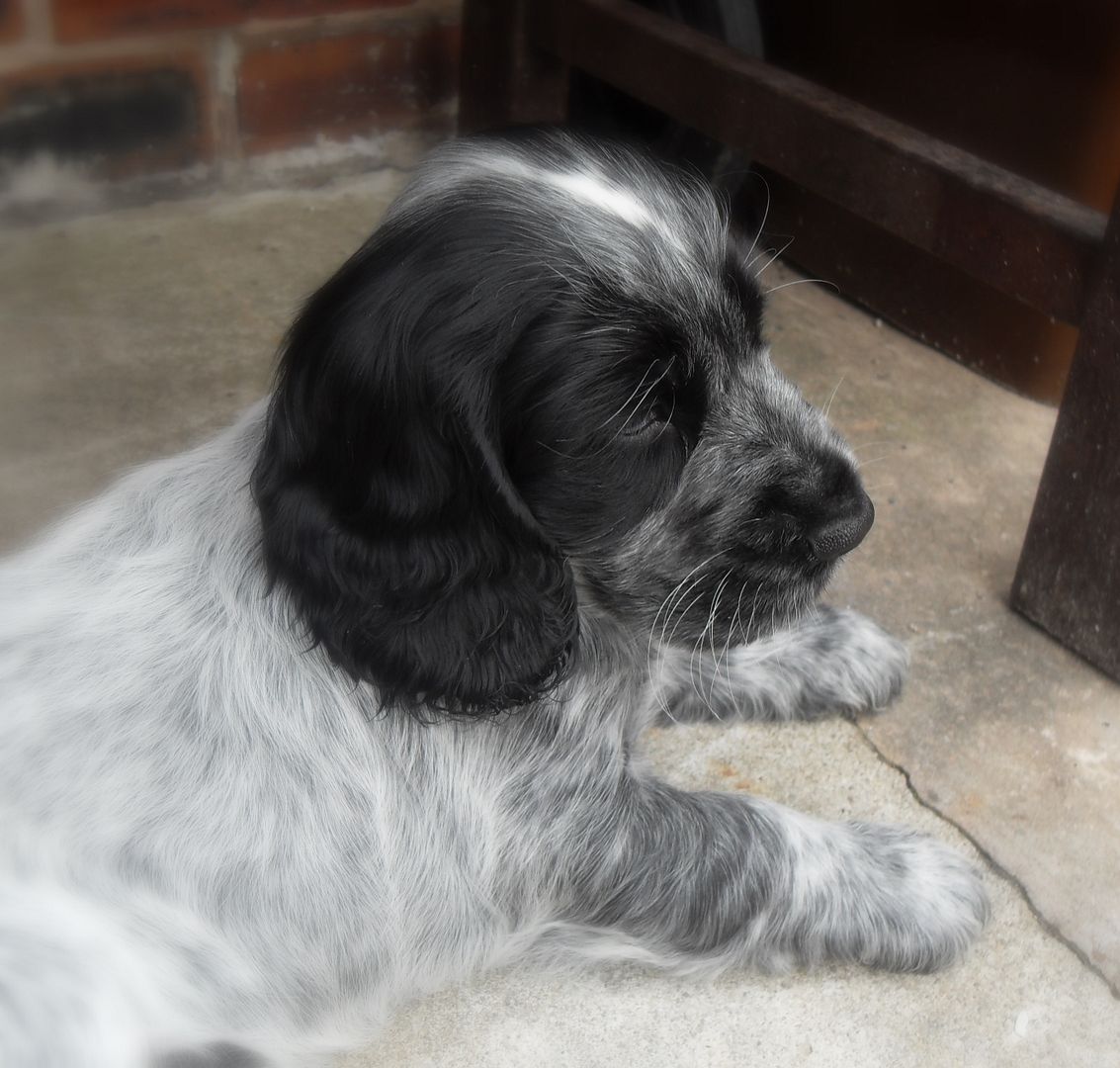 But she was . . . sweet then, and sweet now.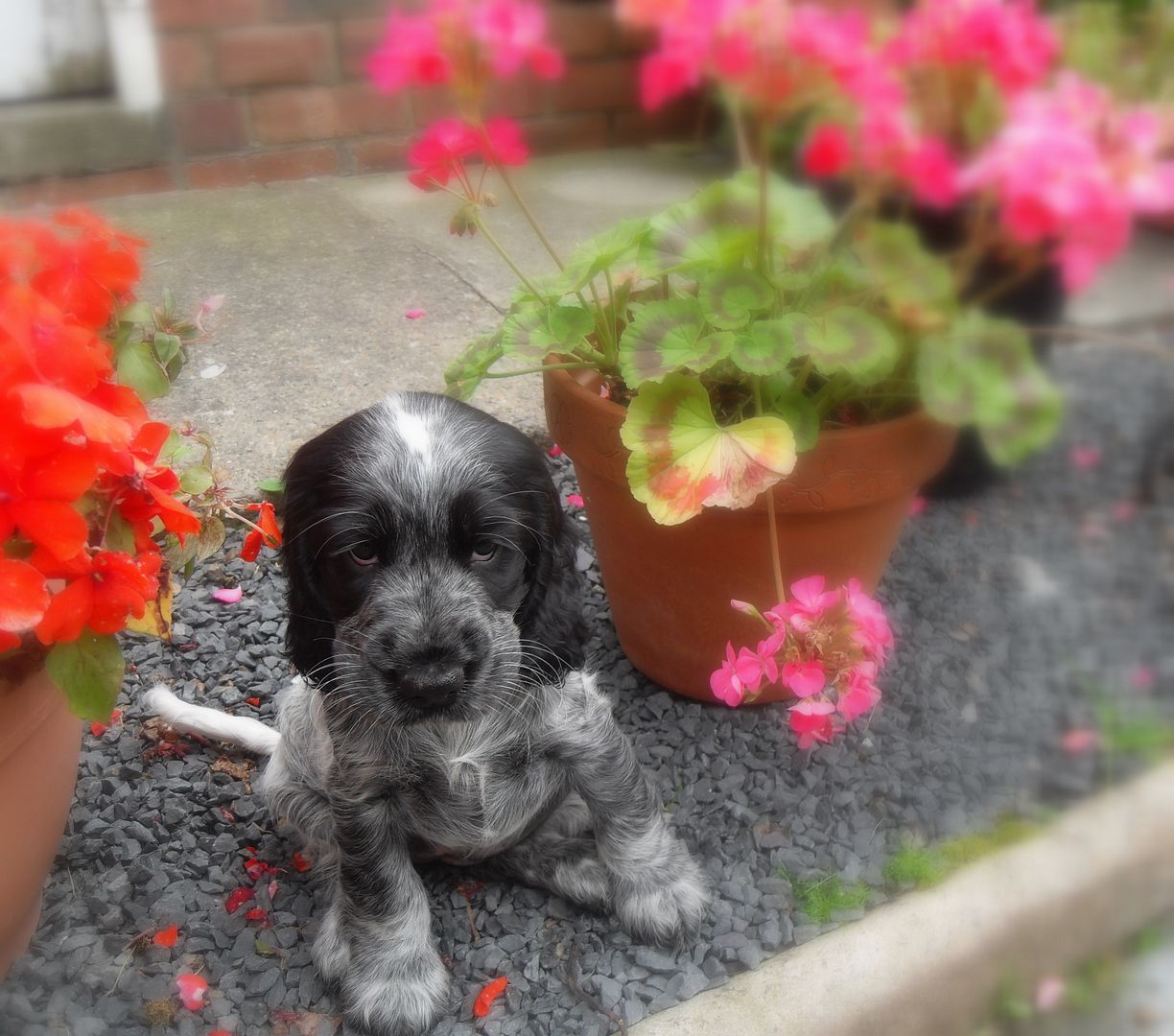 My heart melts . . . and with that I will leave you with a thought for today . . .
Ƹ̵̡Ӝ̵̨̄ƷღೋღೋƸ̵̡Ӝ̵̨̄ƷღೋღೋƸ̵̡Ӝ̵̨̄Ʒ
People with good intentions
make promises.
People with good character
keep them.
~Unknown
Ƹ̵̡Ӝ̵̨̄ƷღೋღೋƸ̵̡Ӝ̵̨̄ƷღೋღೋƸ̵̡Ӝ̵̨̄Ʒ
Spiritual Enlightenment
In the English Kitchen today, a fat free loaf . . .
Apricot & Raisin Bran Loaf.
Beatiful sliced, toasted and spread with plenty of butter. (Good thing there is no fat in the loaf!)
I wish for you a week filled to overflowing with small and wonderful things. Please know that . . .
═══════════ ღೋƸ̵̡Ӝ̵̨̄Ʒღೋ ═══════════ ⊰✿░G░O░D⊰✿⊰L░O░V░E░S⊰✿⊰░Y░O░U░⊰✿
═══════════ ღೋƸ̵̡Ӝ̵̨̄Ʒღೋ ═══════════
And I do too!