In a quiet garden
where birds and flowers abound
Speak gently and tread softly,
You walk on holy ground.
For into every garden
God cometh secretly
His presence there disclosing
To all with eyes to see . . .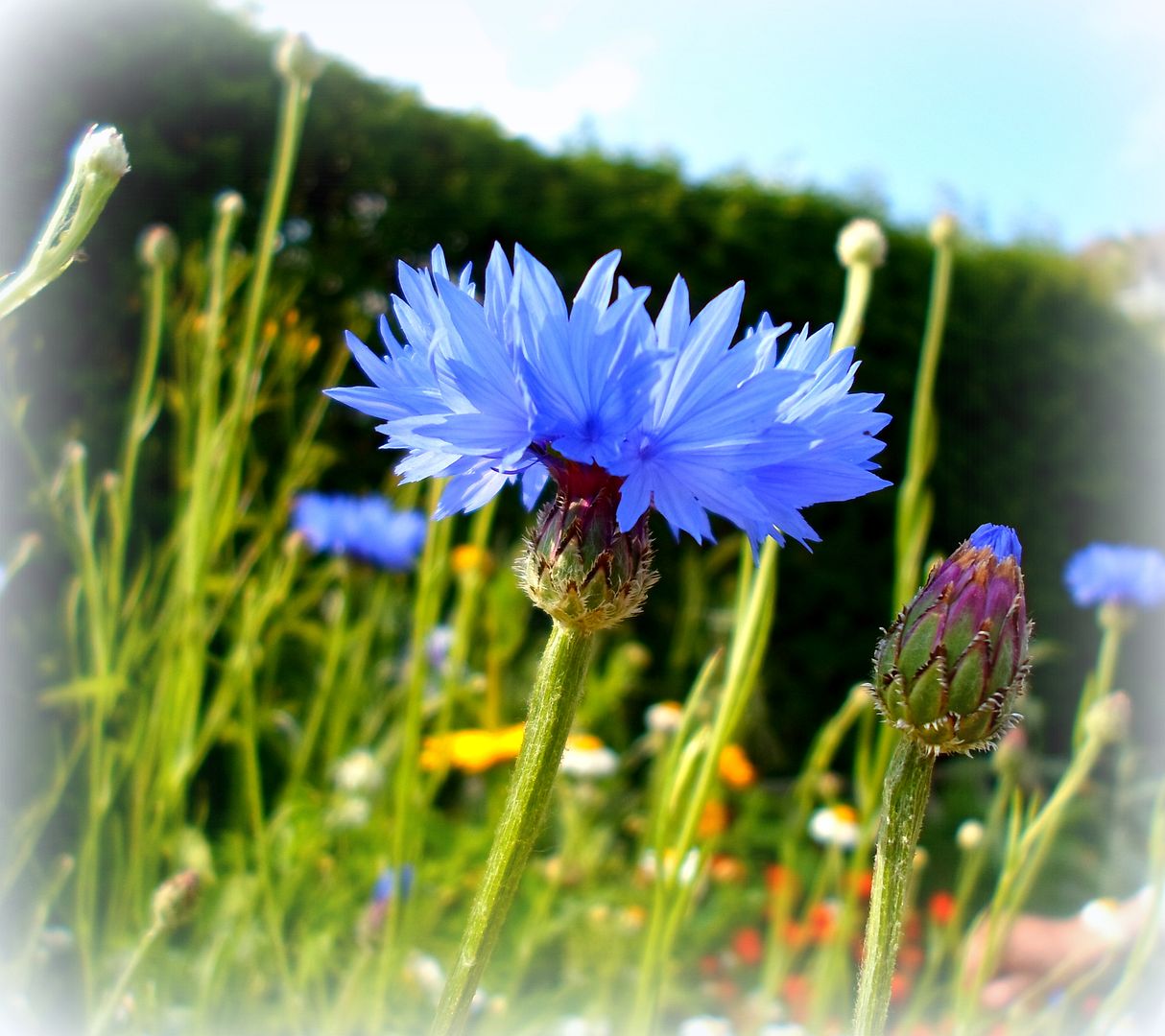 I don't know how one can be in the garden and see all the intricacies of every bloom and leaf and not believe in something higher . . . or the magic of His presence . . .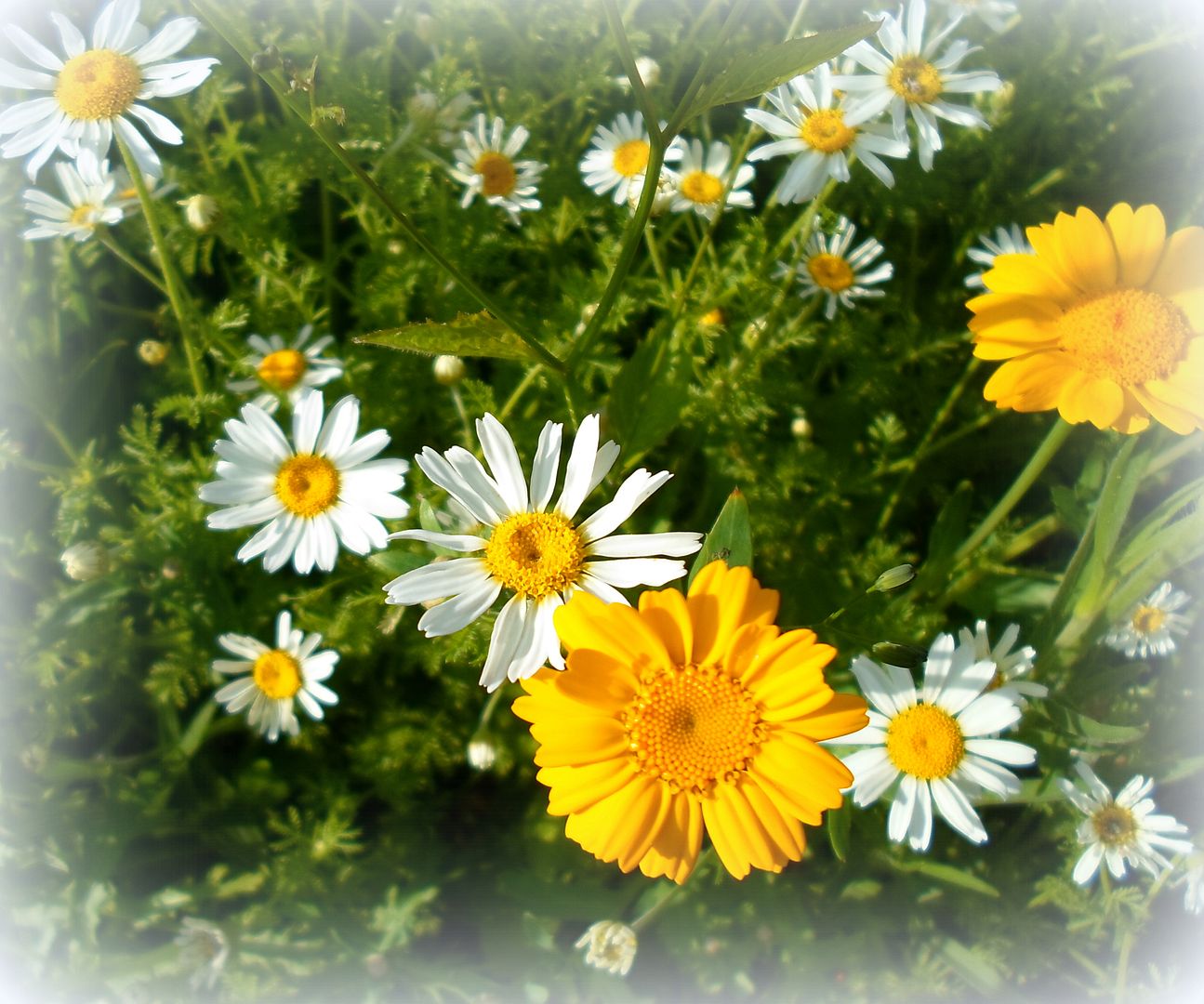 I feel so close to God when I am in the garden . . . especially when I am in the part of our garden which we have given over to wildflowers. You never know what is going to come up, but it surprises and delights you every single year . . .
I don't even know what the proper names are of most of what shows up . . . but I know they make me smile and bring me pleasure, and the butterlies and bees love them too . . .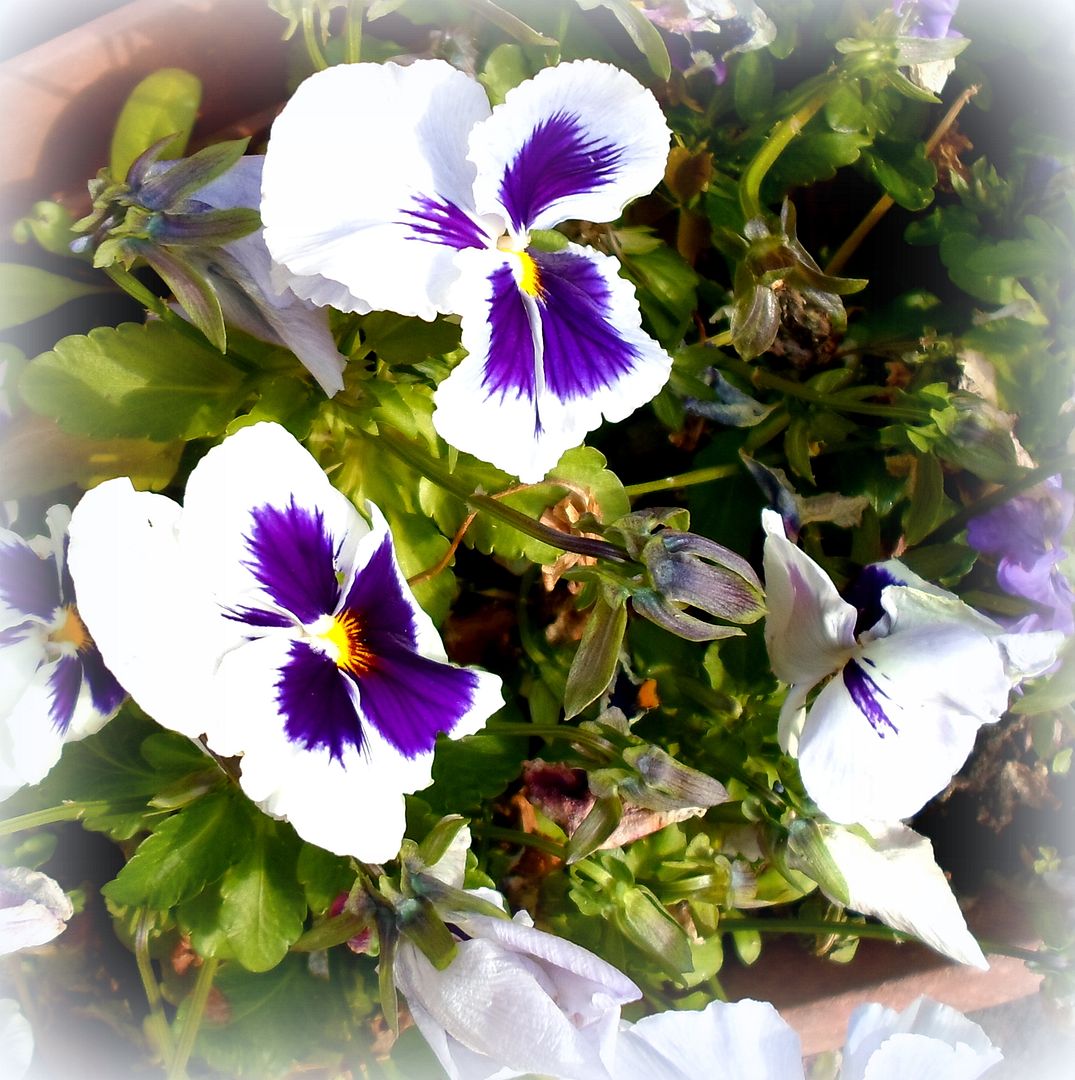 These I know well . . . their little upturned faces have always delighted me.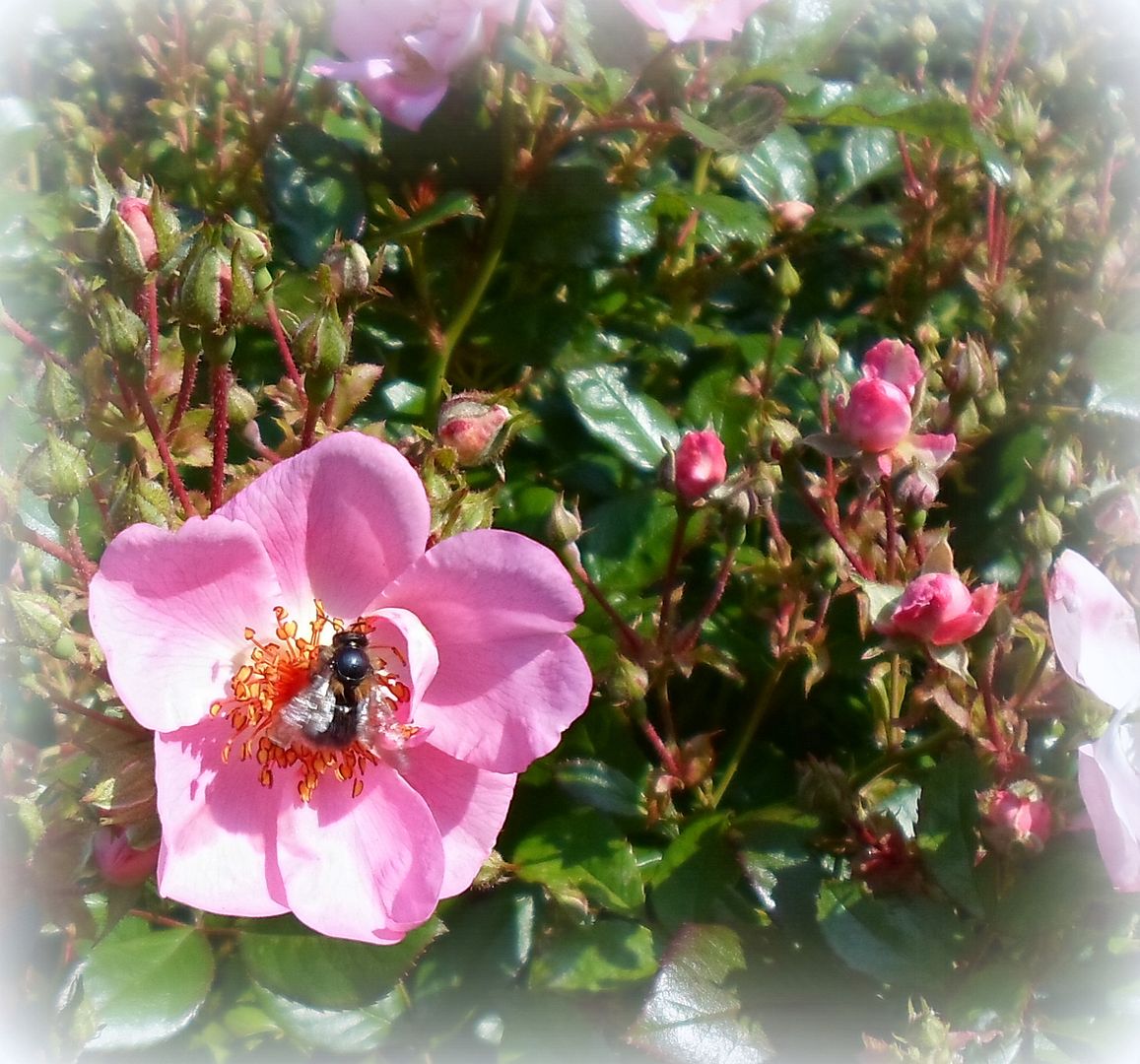 And the Dog Rose, or Wild Rose as it is called is at its very best right now . . . it blooms profusely and yes, the bees love this too. I don't know what kind of bee this is, but it's very busy.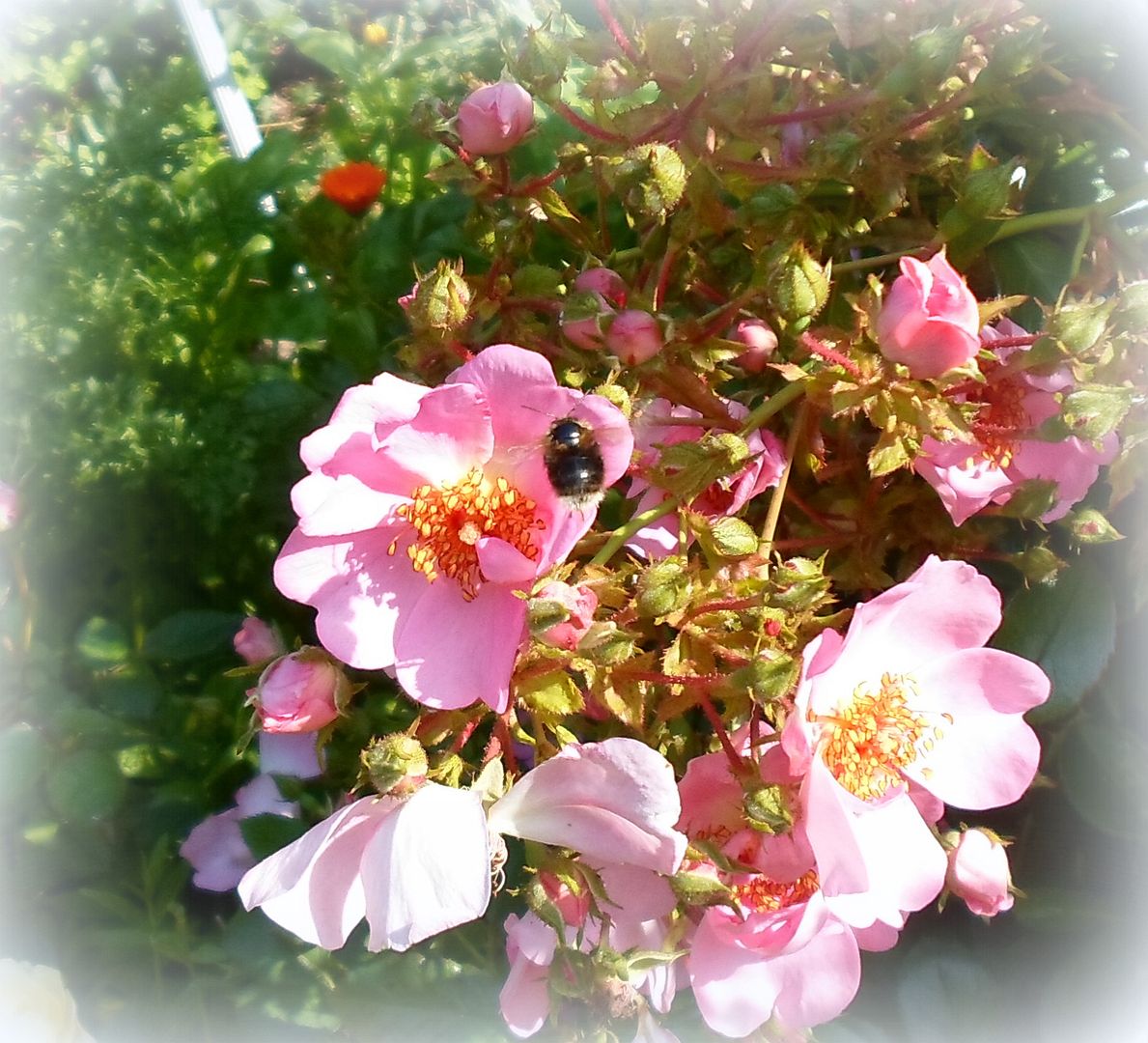 And flits from bloom, to bloom . . . to bloom . . .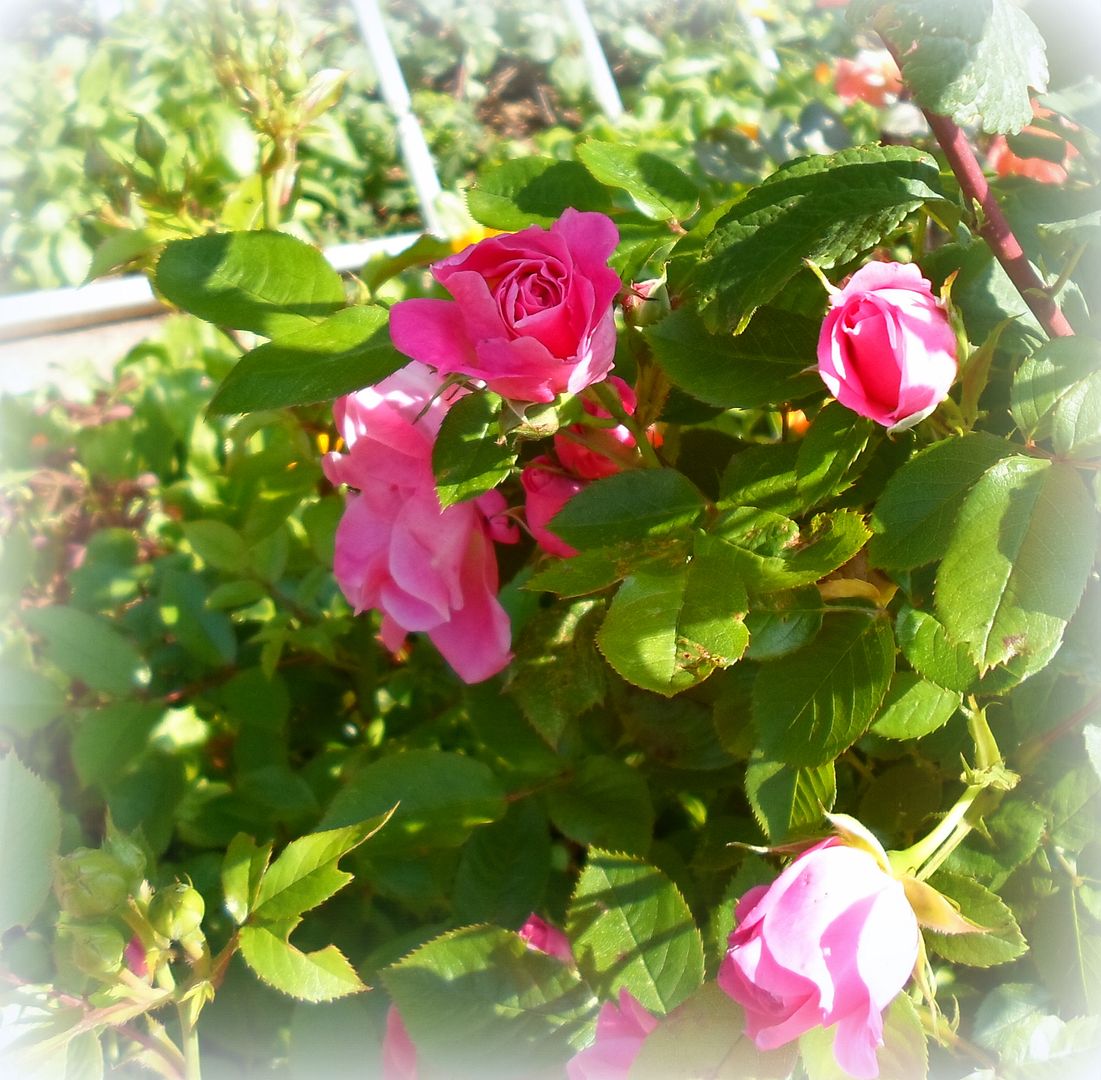 All the roses are doing magnificently at the moment . . .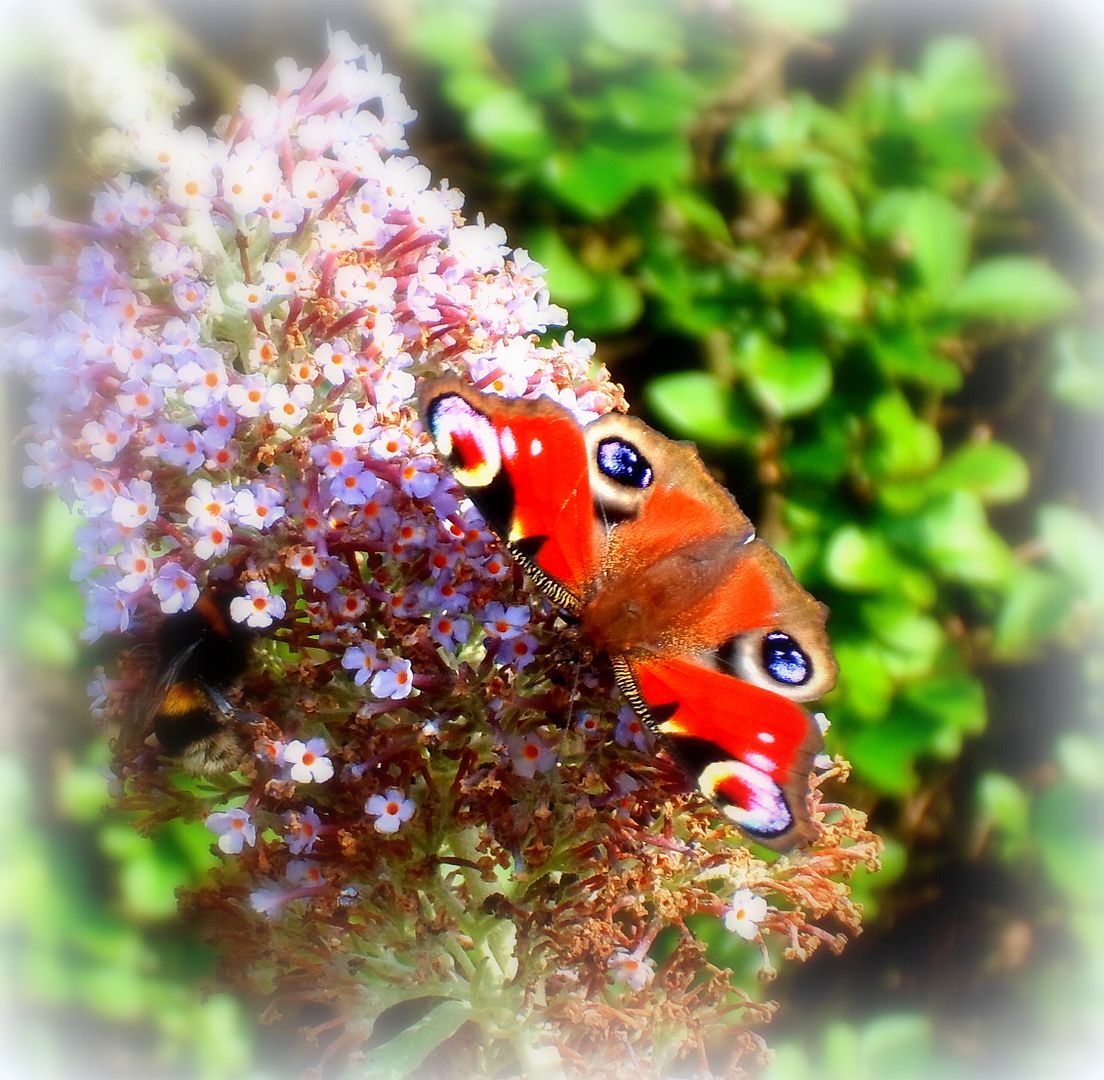 Peacock Butterflies visit us every year . . .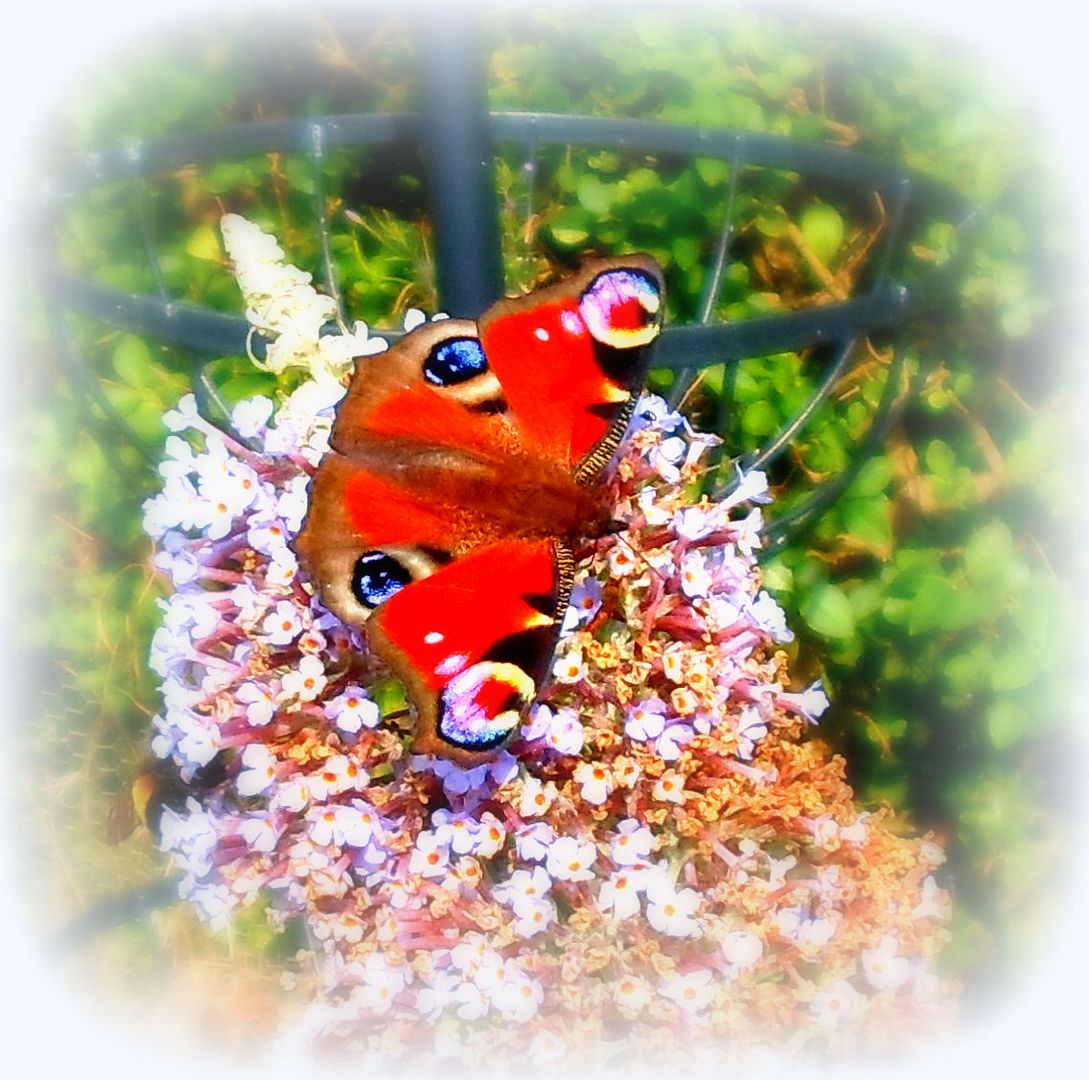 They amaze and delight . . .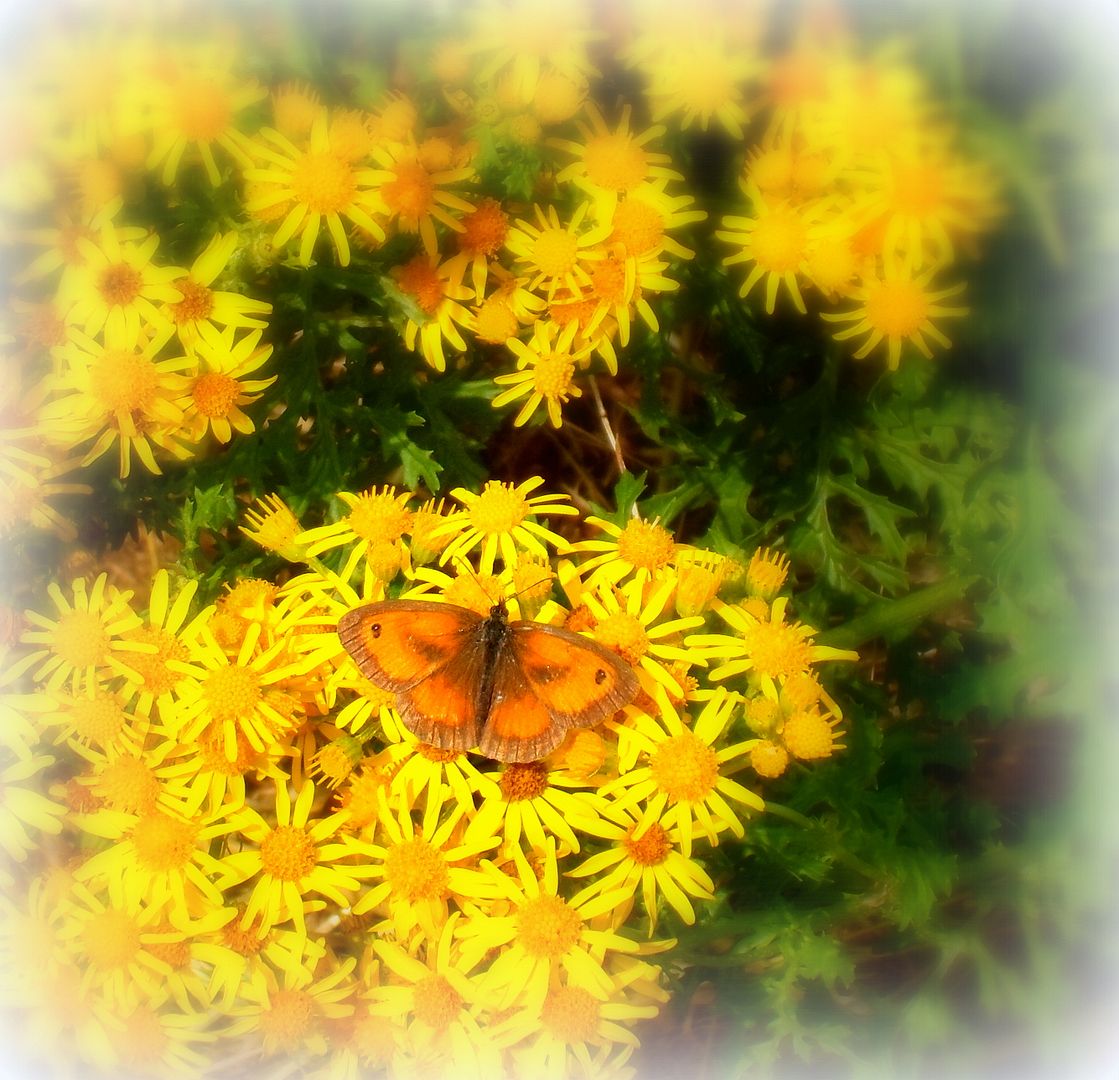 As do these, but I don't know which variety they are . . . so wild and so free . . .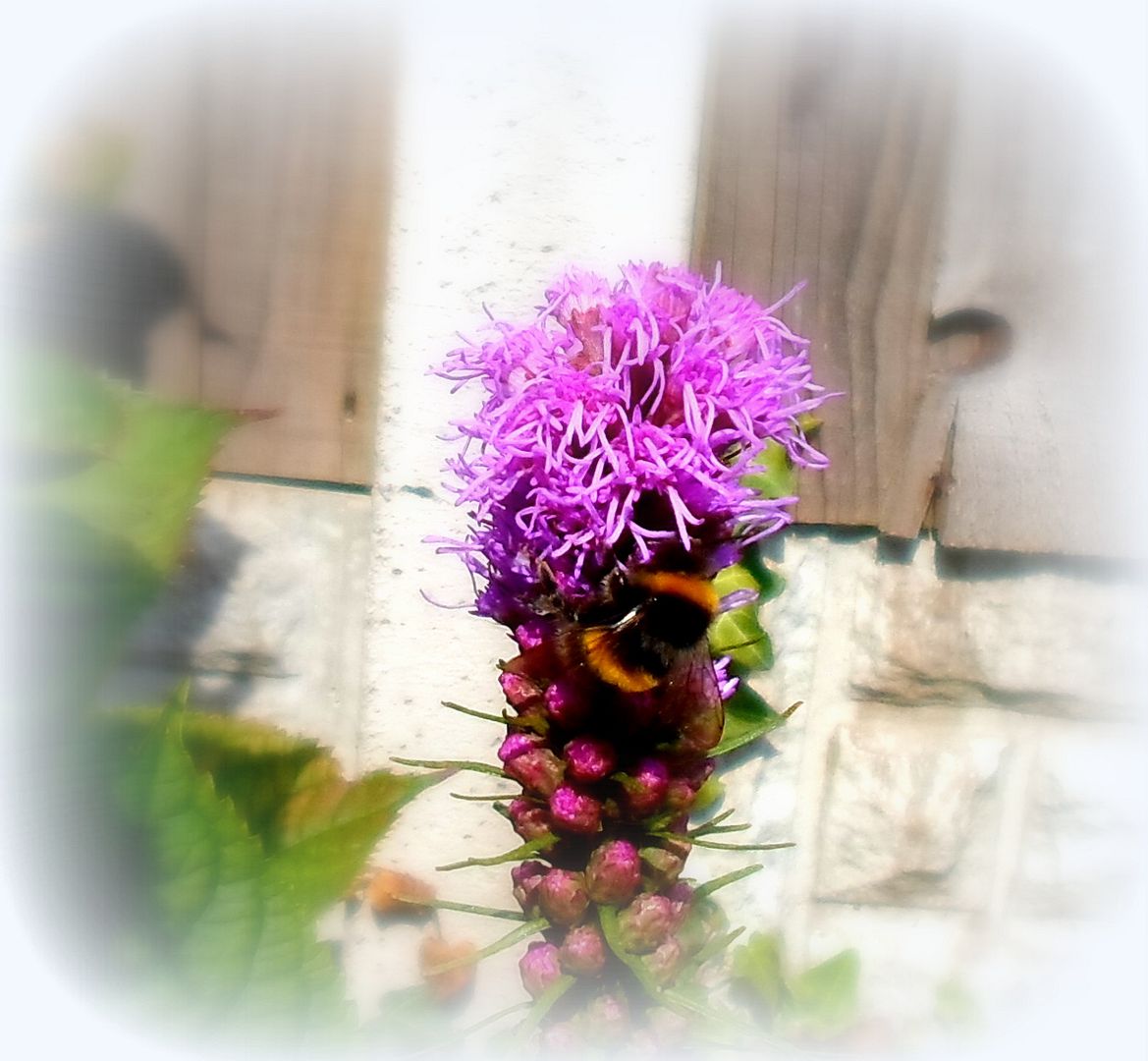 Butterfly and bee . . . gathering nectar . . .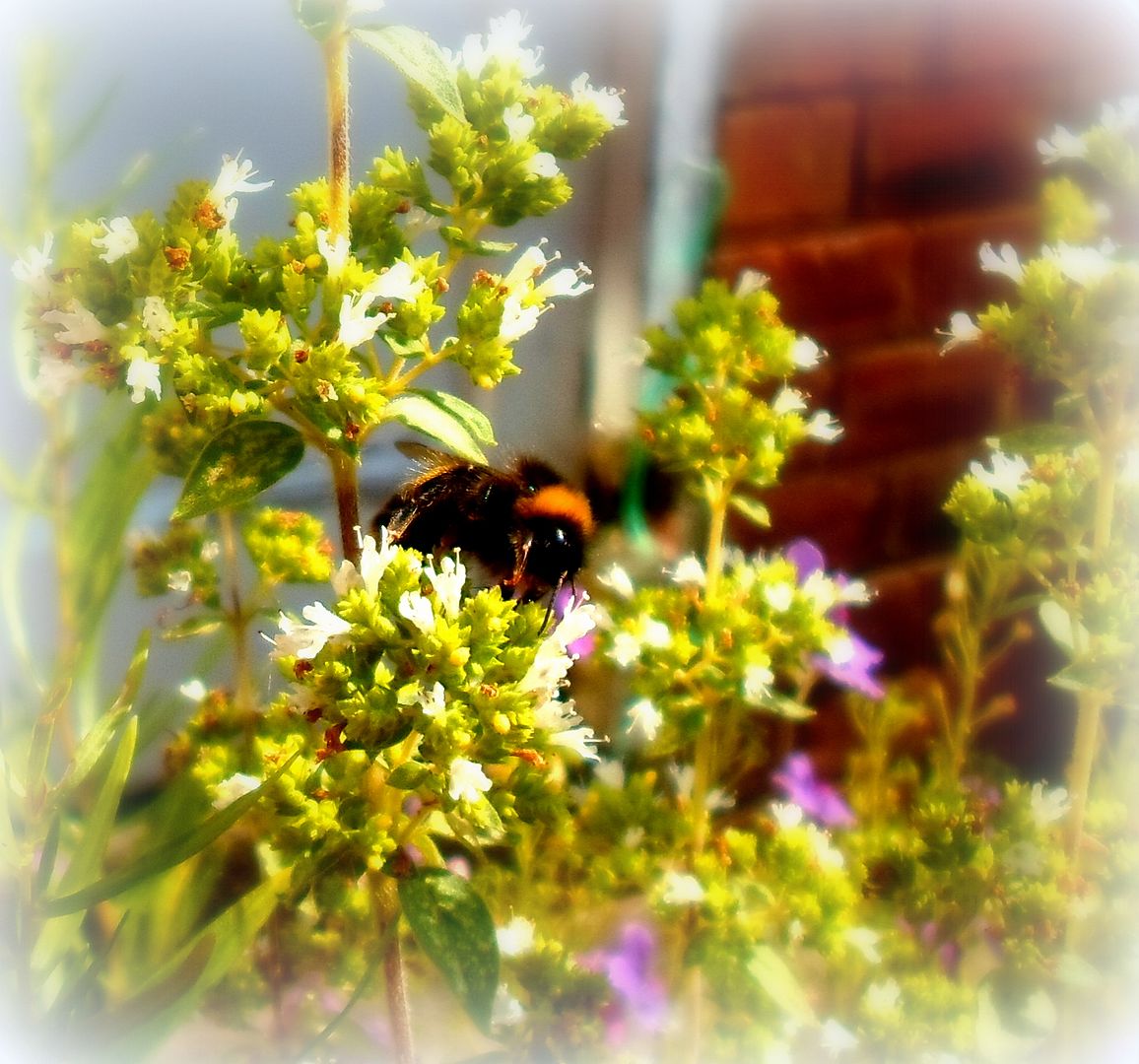 Our garden is alive with them . . . .
They amaze me. So very beautiful each one . . .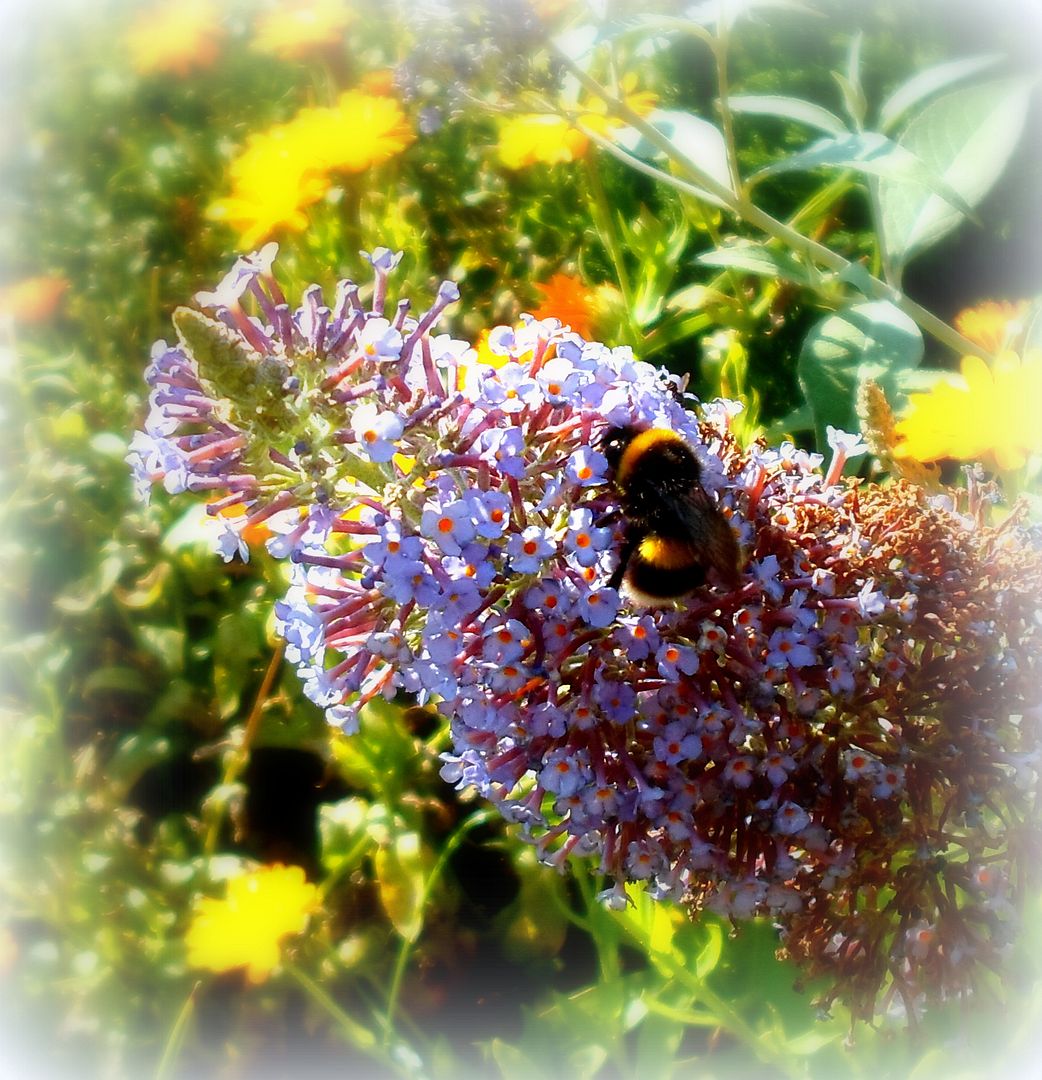 And there are so many different kinds . . .
I love this time of year when the garden is alive with creatures on the wing . . . be it sparrow, or bee . . . or butterfly.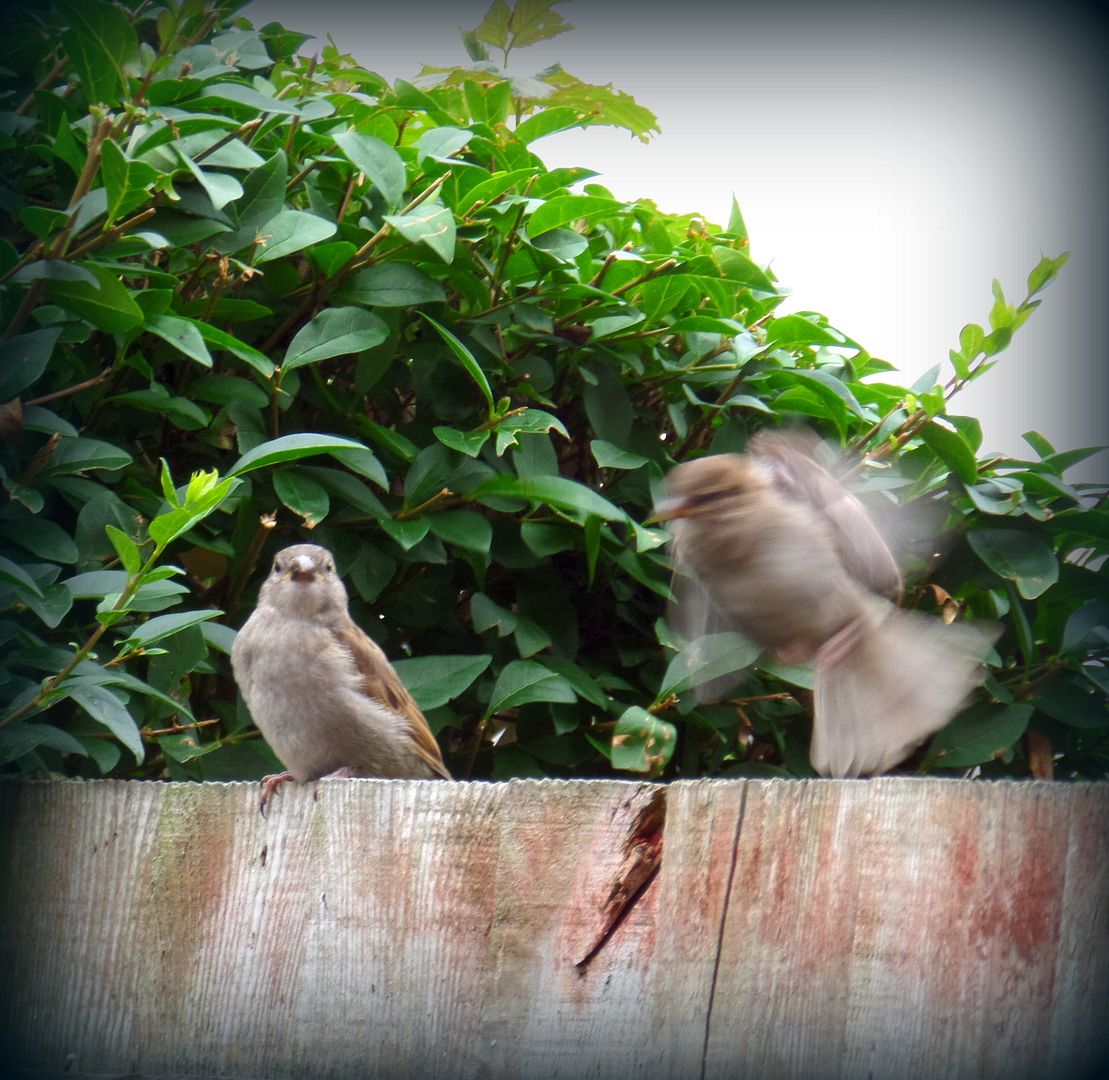 Fledglings delight us with their antics . . . their learning to fly and feed and fend for themselves . . .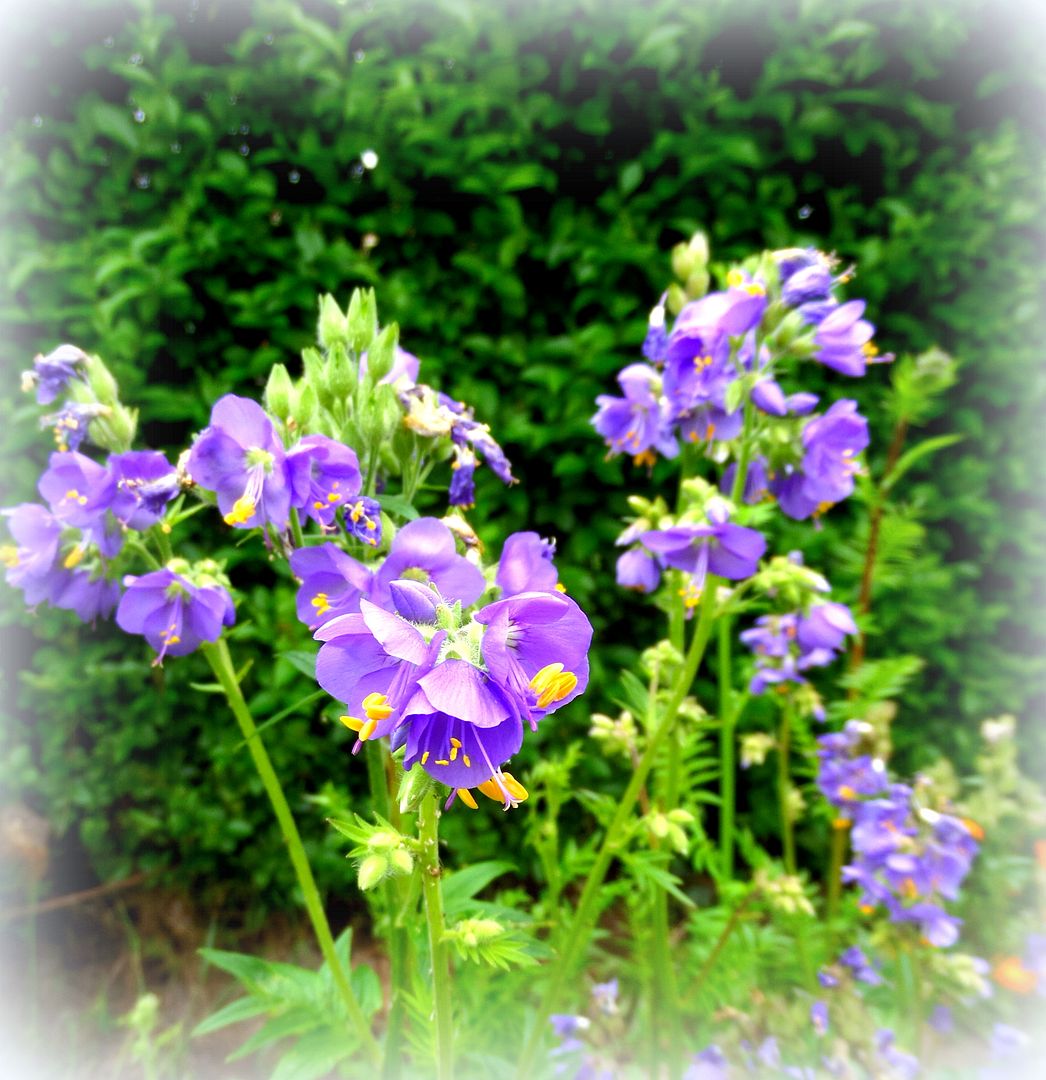 It won't be long now until it all starts to change and the days begin drawing in. The year is half gone, which is hard to believe. Oh . . . we will keep the sweet illusion of high summer for a few more weeks, but gradually now the songs of the birds will face into muted twitterings . . . and there will be a feeling oe heaviness in the woodlands, the deep drowsiness which follows fulfillment. There is still much to anticipate . . . the pageantry of the mid-summer garden and the harvesting of corn and fruit, but those who are in tune with the earth will experience a sense of impending change . . .
The blaze of noon has passed and we have turned out faces towards the sunset of the year.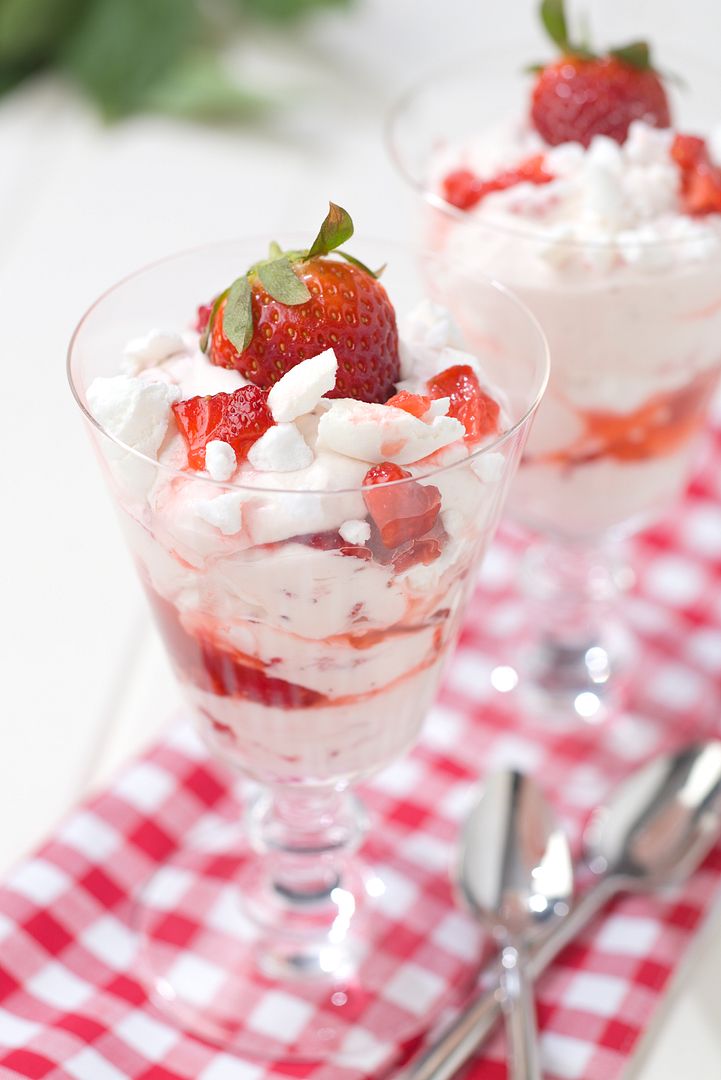 We're talking
berry delights
in the English Kitchen this morning . . . the beginning of Summer's bounty!
Have a nice Saturday whatever you might be getting up to. Stay safe and don't forget!
═══════════ ღೋƸ̵̡Ӝ̵̨̄Ʒღೋ ═══════════ ⊰✿░G░O░D⊰✿⊰L░O░V░E░S⊰✿⊰░Y░O░U░⊰✿
═══════════ ღೋƸ̵̡Ӝ̵̨̄Ʒღೋ ═══════════
And I do too!