Yes, July has two birthdays in my immediate family, three if you count my niece Alison, but today is my Mom's birthday! She is 85 today. I wish so much that I could be there to help her celebrate it. I love my mother so very much. She means the world to me.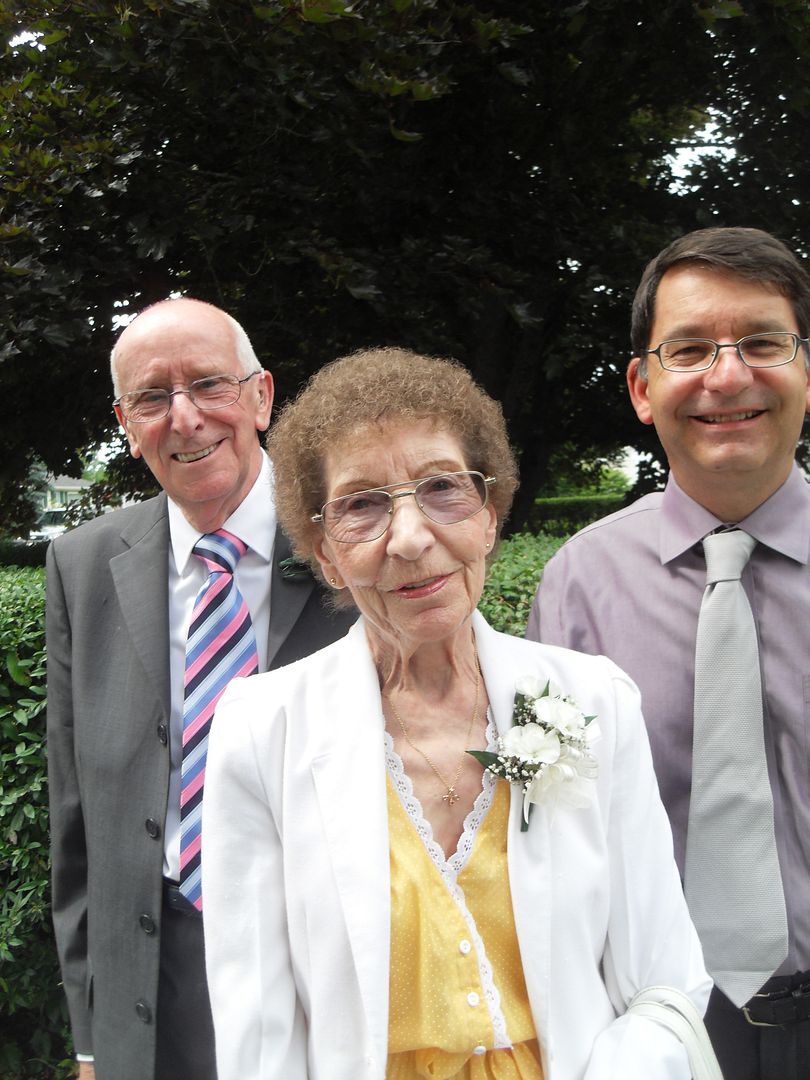 We were all there for her 80th Birthday. That was the summer my oldest daughter got married. We had a huge party for her at the Big Scoop in Middleton and we took up a whole side of the restaurant. Good times!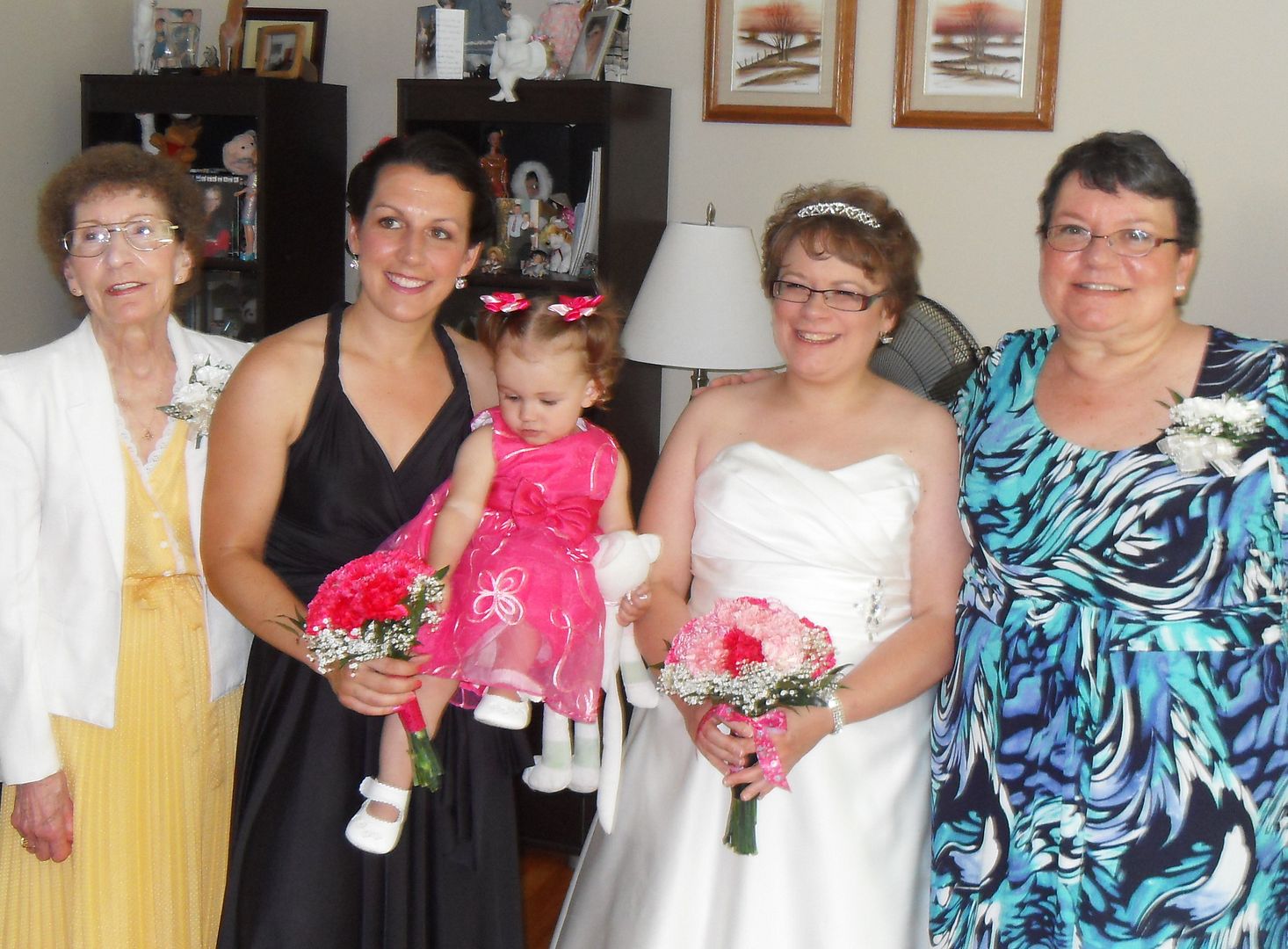 It seems so long ago now. In any case I wish for my mom a very happy day today. I know she will have a special day as my sister will make sure of that! Happy Birthday Mom! I love you!
Mom,
I love you for
all the times you
picked me up when I
was down.
For all the times you
traded your warm smile
for my frown.
For all the times
you brushed my hair,
and tucked me into bed.
Or needed something
for yourself,
and put me first instead.
For all the dreams
that we have shared,
The tears and laughter too,
I love you , Mom,
with all my heart.
There's noone quite like you . . .
My baby Bruce
is getting married today. I snafooed this picture off FB day before yesterday of his Stag night. I have no idea of what they did or what they got up to, but he sure looks happy. I hope for him a beautiful day filled to overflowing with joy. It breaks my heart that I cannot be there. It is what it is.
I will probably be a bit blue and tender all day, but . . . .
It's to be expected. I think I will need to keep myself very busy.
I did this painting this week. Springtime on the Hop Farm.
I did this yesterday afternoon.
Yesterday we also experienced an incredible act of kindness on the part of another. So very unexpected. Todd went in to town to pick up some bread, milk and sugar. He has a free bus pass so it doesn't cost him anything to go into town. When he got to the til, our bank card wouldn't work. (Sad face) He tried twice, but no go. So he told the cashier he would have to go to the bank machine and see what was up, and could she hold the bag for him until he got back. He went to the bank machine and sure enough . . . we had only several pounds in the bank and the bread, milk and sugar had come to just a bit over that. So he turned around to go back to tell the cashier that he wouldn't be able to have it and a lady was coming towards him with his bag and she told him that she had paid for it, and she didn't want any recompense. It is not often that one is the recipient of such a random act of kindness.
God bless you, whoever you are. An angel from heaven.
It does the heart good to know that there are some really good people in the world, especially when our news is filled with shootings and other sad stuff. A ray of light in the dark this was. A beautiful ray of light. God is Good.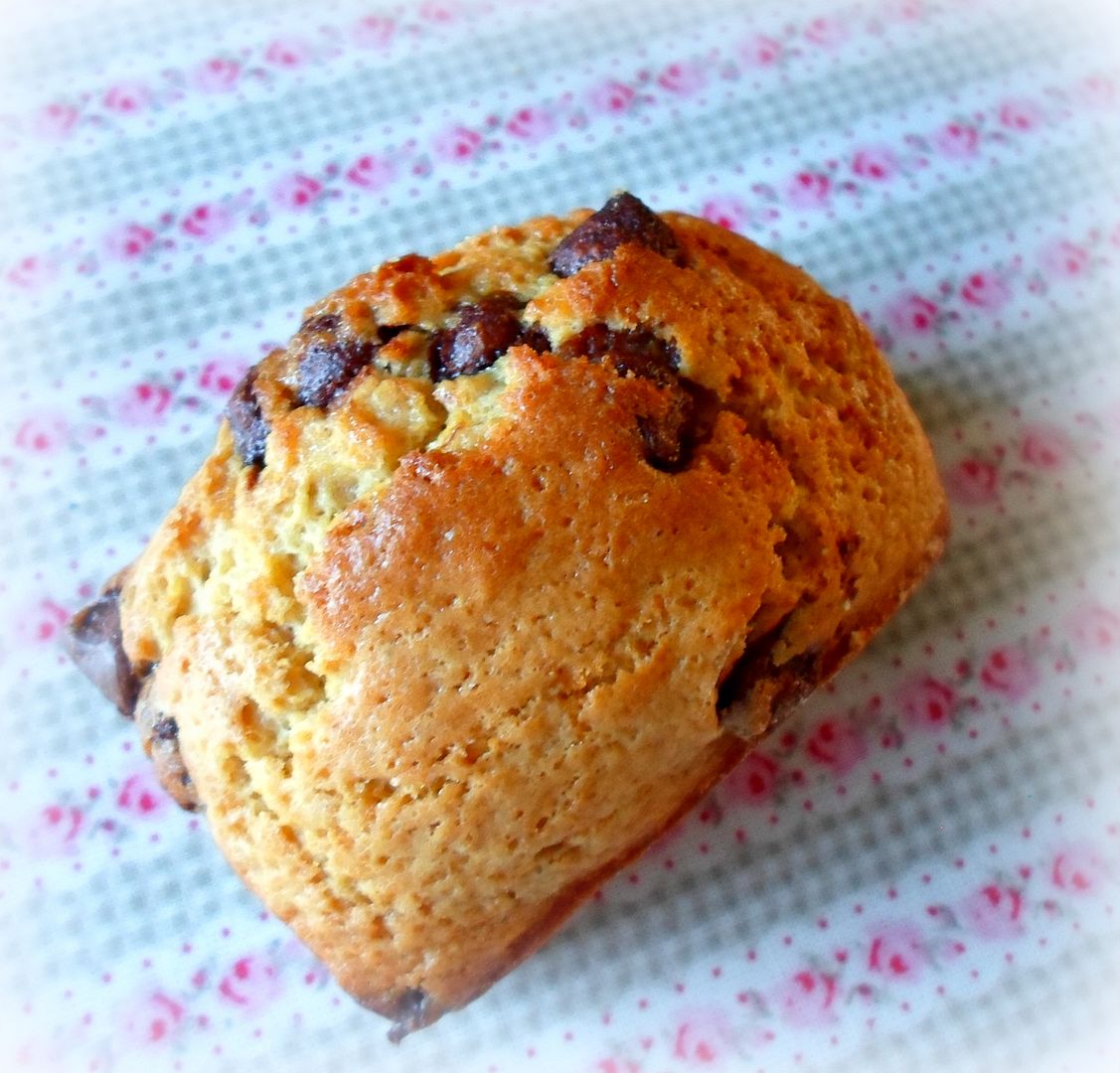 In The English Kitchen today . . .
Jaffa Cake Muffins
. Not new, I know . . . but worth repeating.
I hope you have an absoluely lovely Saturday. Don't forget . . . and I know I will have to remind myself of this fact more than once today . . .
═══════════ ღೋƸ̵̡Ӝ̵̨̄Ʒღೋ ═══════════ ⊰✿░G░O░D⊰✿⊰L░O░V░E░S⊰✿⊰░Y░O░U░⊰✿
═══════════ ღೋƸ̵̡Ӝ̵̨̄Ʒღೋ ═══════════
And I do too!