Fifty Eight years ago today, my mother gave birth to the best friend I would ever have in my life. (Next to my mom of course!) Yes,
today
is my sister Cindy's birthday and she has been a special force and presence in my life for 58 years, although I don't think at the time I really appreciated what she would become to me. In fact, when my mother brought her home from the hospital I wanted her to take my sister back, spoiled brat that I was. It was only when my mother told me that if the baby went she would have to go too because someone needed to take care of the baby, that I relented and decided that the baby could stay.
One of the best decisions I have ever made!
This is an old photo of her sitting on the veranda of my Grandparents house next to our cousin Danny. That body that is cut off in the right hand corner is mine. She and Danny are very close in age. She was a little cutie pie for sure and always had a bit of a mischievous nature and a gentle, kind and loving spirit.
As a girl she was the one rescuing baby birds and field mice, standing up for the underdog. I know she always had my back, and my brother,s too.
She was quite sickly when she was really small, there were several times when we thought she wasn't going to ever be well or make it through. She had rheumatic fever from a very early age, which wasn't diagnosed properly until after we both had our tonsils out. I was 10 and she was 7. She ended up in the hospital for quite a while longer than myself, and was ill at home for a long while after. I can remember my mother letting her sit outside on the lawnchair lounger in early summer that year, all bundled up in blankets and feeling very happy that she was finally home with us. I brought all of my friends over to entertain her in the yard, but she probably doesn't remember that. Rheumatic fever left her with a heart murmur and she had to take pennicillen every day of her life when she was growing up, which gave her a rash and all sorts. She used to have to lay under a sun lamp for the rash.
We shared a room the whole of my growing up years except for the couple of years we were living in Middleton when my parents had bought a house. Her bedroom was next to mine though, even then, and it was only two years, and we were back sharing a room in Greenwood.
On thinking about us, I have come to realise we are more alike than we are different. We are both very creative, and loyal to those we care about. We both get our feelings hurt very easily, but are able to forgive. I probably forgive a little quicker, but I probably don't get hurt as deeply. She's much more sensitive than I am in that way. When you have us as a friend, you have a friend for life. We're both mischievious, and somewhat sentimental. We both love nature. We both love cooking, and we both love creating things. She is a very gifted seamstress and baker, knitter and crocheter, and she does great needlefelting and paper mache. We are both givers. We're both hard workers.
She's much more intelligent than me, in many ways however and much better read.
I don't think she believes in herself enough. I don't think she sees the great person that I and others see and the wonderful woman that she is . . . so she is also very humble.
I just wanted to wish her a very Happy Birthday this morning and express my appreciation and love for her and who she is and all that she does. I hope she knows that there is a whole line up of people jostling for first place as her biggest fans! She is very much loved by all of us and I hope that she has a special day. A day filled with small and wonderful things and more blessings than her cup can hold.
Happy Birthday Sis! I wish I could be there to hug you in person, but this will have to do. ((((HUGS))))
Thanks for being you and for always being there for me and for all that you have ever done for me and continue to do for me and for others.
If I could wish anything for you at all, it would be that you would be happy and always know that you are loved and valued . . . and that you have
always
been,
are
and will
always
be
my best friend here on earth and beyond. You are a great example to me and someone I look up to. I hope you know that. I love you. always. No matter what. Nobody could ever take your place.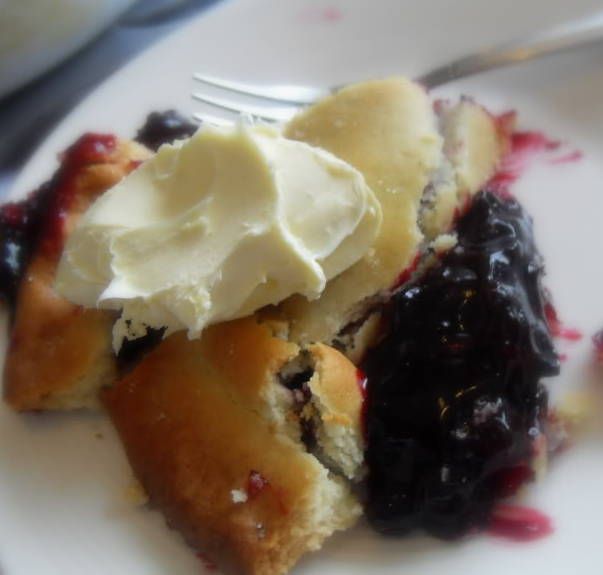 In The English Kitchen today . . .
Deep Dish Black Currant Pie
.
Have a great Wednesday people. I think we might be going to finally get some nice weather here. Whatever you get up to don't forget . . .
═══════════ ღೋƸ̵̡Ӝ̵̨̄Ʒღೋ ═══════════ ⊰✿░G░O░D⊰✿⊰L░O░V░E░S⊰✿⊰░Y░O░U░⊰✿
═══════════ ღೋƸ̵̡Ӝ̵̨̄Ʒღೋ ═══════════
And I do too!