These are a few of my favourite things . . .
The smell of an apple orchard in the autumn. Crisp, fresh and all fruity . . .there's a special something in the air. When we lived in Kent, we were surrounded by orchards and long about mid August the air was filled with the chatter of the apple pickers all day long as they went about their work . . .
One of my favourite things about continental Europe, and France in particular are the beautiful outdoor markets. They are alive with colour, smell and sound. I remember one we went to there was a woman with an accordian and birds in cages playing music and the birds were singing. Quaint. Mysterious. Something which I had never seen before and will never see again.
The smell of the house when you've spent all day making pickles . . . vinegar and spices. I used to make tons of pickles and jams each year when the children were growing up. Green tomato chow, sweet pickles, dill pickles, bread and butters, pickled beets, mustard pickle, relish, fruit pickle . . . I enjoyed making all of them . . . and eating all of them as well!
Solitary walks in the countryside in the heat of a summer's day. The ground hard and packed beneath your feet . . . the air hot and filled with the sound of summer insects about their business . . .
Bathing birds . . . they fascinate me and bring a smile to my face. Their joy is so very tangible. I watched a blackbird out here one day enjoying our makeshift birdbath and it was having such a wonderful time . . . I was mesmerised. I hated to see it end.
Driving through green sun-dappled tunnels . . . the windows of the car open . . . veins filled with a sense of adventure and anticipation . . .
Potting sheds . . . they smell like earth and clay, subtle mysteries . . . old tools . . .
The lowing of cows . . . when I first moved over here our little maisonette was backed by farmer's fields filled with cows. Occasionally they would get out and be wandering in the back lane just outside our back gate . . .
Sheep . . . they make me think of holidays in the sun and English countryside. That is one thing I fell in love with when I first moved over here . . . all of the sheep dotting the hillsides, like balls of cotton wool.
This is an actual picture I took at someplace we were visiting on one of our Lake District holidays . . . sheep are everywhere. It is a real treat to fall asleep at night listening to their Baaa-ing . . . . and then to wake up to it in the morning.
Hugs . . . one size fits all . . .
Getting letters in the post . . . especially pretty ones.
I love stationary, don't you?
And that's my favourite things for this week. I could do this forever. I have so many things I love and appreciate.
A thought to carry with you through today . . .
""Lord, Is It I?" I wonder what each of us would do if we were asked that question by the Savior. Would we look at those around us and say in our hearts, "He's probably talking about Brother Johnson. I've always wondered about him," or "I'm glad Brother Brown is here. He really needs to hear this message"? Or would we, like those disciples of old, look inward and ask that penetrating question: "Is it I?" In these simple words, "Lord, is it I?" lies the beginning of wisdom and the pathway to personal conversion and lasting change." ~Dieter F Uchtdorf
One of my favourite talks.
Spiritual Enlightenment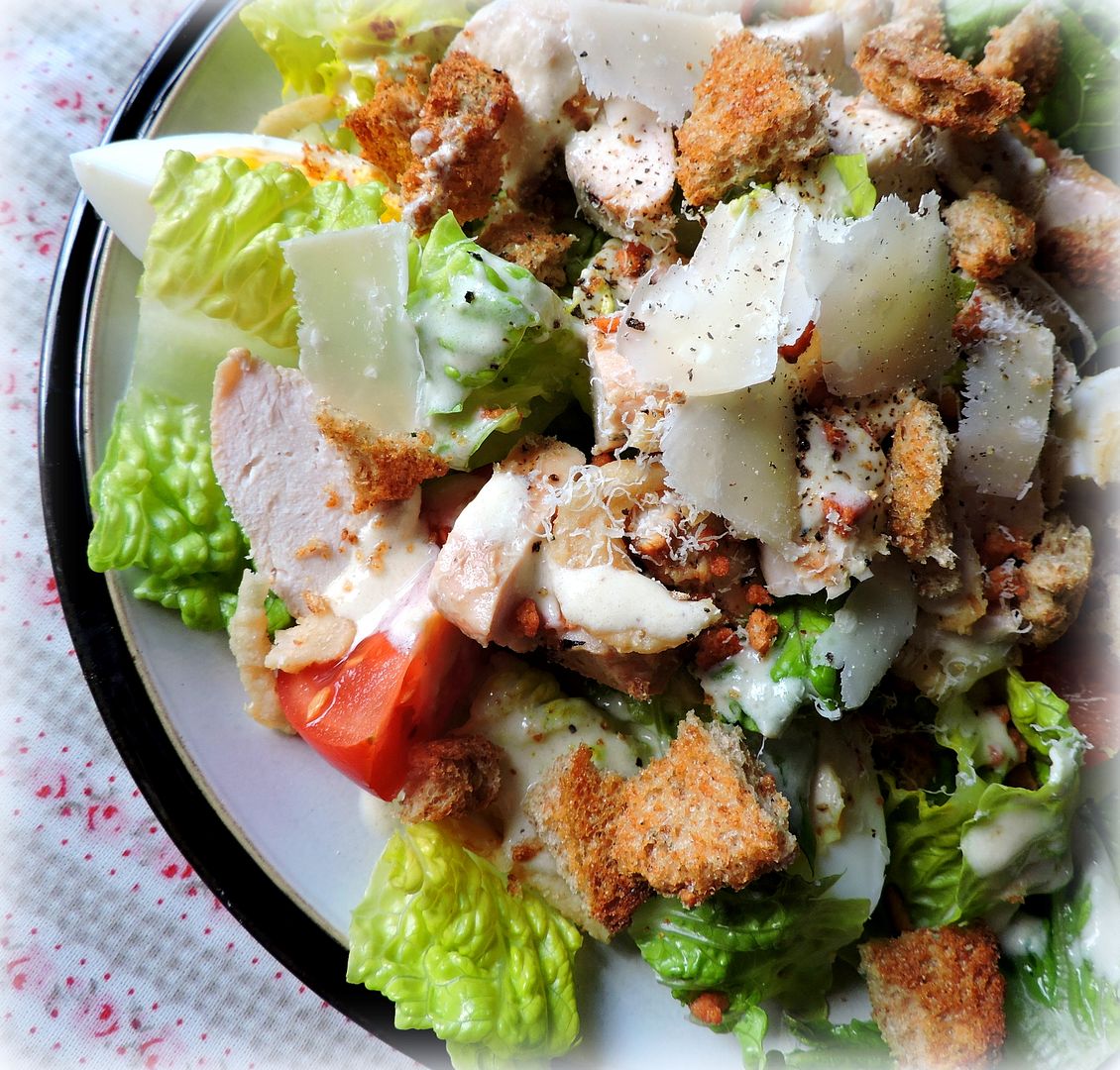 In The English Kitchen today . . .
The Ultimate Chicken Caesar Salad
. Low fat and delicious.
I hope that you have a wonderful Thursday! Be happy and be blessed! Don't forget . . .
═══════════ ღೋƸ̵̡Ӝ̵̨̄Ʒღೋ ═══════════ ⊰✿░G░O░D⊰✿⊰L░O░V░E░S⊰✿⊰░Y░O░U░⊰✿
═══════════ ღೋƸ̵̡Ӝ̵̨̄Ʒღೋ ═══════════
And I do too!!