"The world is fairly studded and strewn with pennies cast broadside from a generous hand. But who gets excited by a mere penny?...It is dire poverty indeed when a man is so malnourished and fatigued that he won't stoop to pick up a penny. But if you cultivate a healthy poverty and simplicity, so that finding a penny will literally make your day, then, since the world is in fact planted with pennies, you have with your poverty bought a lifetime of days. It is that simple. what you see is what you get." ~Anne Dillard
A few of the small and wonderful things which bring untold joy into my life. It's the small things in life which truly mean the most. Simple abundance . . . it's the best.
Ignore the old rusted hinges on the shed door and the eaten away wood. My pea plants are filled with little pea pods and flowers. Yay. Petit Pois, that's what I grew. I don't know if there is a difference between regular peas and petit pois, or if petit pois are just regular peas picked when the peas are smaller. (I know there is a difference in frozen peas between regular and petit pois and I prefer the petit pois!) Lots of pea goodness to look forward to!
The pods are almost transparent in the morning sun . . . so beautiful with the curling tendrils and blossom. I am not a good photographer. I cannot capture their true beauty, but I try . . .
My tomato plants are filled with yellow bloom also . . . I think I snipped off the things I was supposed to, the little sucker leaves. I need to get some epsom salts. They say that tomatoes love epsom salts and you get tastier fruits if you water your tomatoes with them. We shall see. I love the little hairs on the branches . . . they look like they would be really prickly, but they aren't. They are quite soft.
I know . . . I
am
the wierdo at number 5 who brushes the hairs on her tomato plants with her fingertips early in the morning. I might even sing to them, but I'm not telling . . .
Makes me smile . . . Cam and Maryn at the park. Cam is three now. Hard to believe. Maryn will be starting school in September. Also hard to believe. They are growing up. They are happy. Nothing brings more joy to a Grandmother's heart than to know her grandchildren are happy.
I pray for each one of my grandchildren, by name, every single morning and night, and whenever one of their names comes into my heads. I pray that they will be healthy and strong and happy, and that they are protected and safe . . . and that they will always know that they are loved.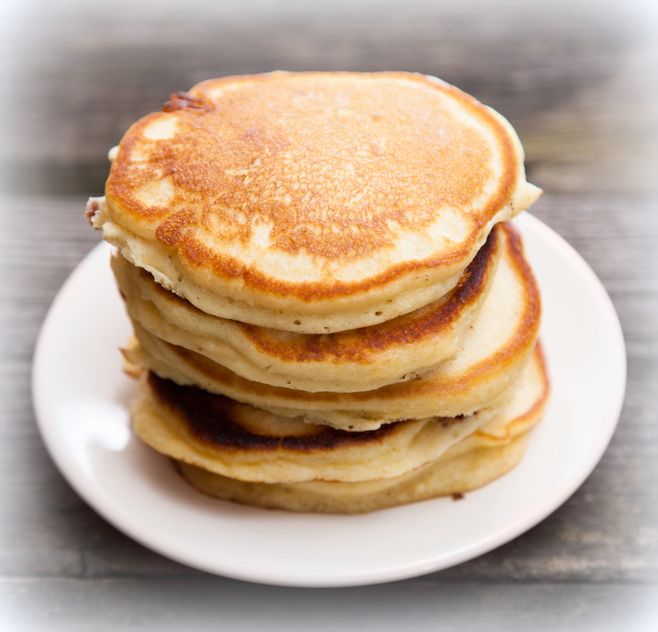 Pancakes . . . for breakfast, or lunch or supper . . . with plenty of butter and maple syrup, and maybe some bacon and tinned peaches on the side. If you have never eaten tinned sliced peaches with pancakes, you have never lived. The two go together like peas and carrots!
The relationship I have with my Heavenly Father. It's actually a pretty big thing, but its also pretty wonderful . . . it embroiders my days and encompasses me all about . . . lays down with me at night. Its pretty much my life and because it is, it makes all of my life much more beautiful than it would be without it. Tis true . . . I can't explain it. I just know that He is always there for me, listening, wanting to help, waiting to be asked, answering, guiding, protecting . . .
Happiness . . . its a choice and I make it every day. If I didn't . . . there are days I would go mad . . . rain falls in every life. I choose to dance in it. I will not let life break me. They say that the Lord tries those whom He loves. He loves me very much.
A white roll . . . fresh and soft . . . smelling of yeast and home sweet home, spread with ice cold butter while its still warm . . .
Friends near and far . . . I love them all. Some people can get by in life without any. I am not one of those people. I need my friends, probably far more than they need me.
Poldark . . . I cannot wait for the next series . . . I love it.
And that is my small and wonderfuls for this week . . .
Happy Independance day to all my American family and readers! Hope you have a great day! Be happy and be safe!
A thought to carry with you through today . . .
Ƹ̵̡Ӝ̵̨̄ƷღೋღೋƸ̵̡Ӝ̵̨̄ƷღೋღೋƸ̵̡Ӝ̵̨̄ƷღೋღೋƸ̵̡Ӝ̵̨̄Ʒ
"Isn't it wonderful to know
that we don't have to be perfect
to experience the blessings and gifts of our Heavenly Father?
We don't have to wait to cross the finish line
to receive God's blessings.
In fact, the heavens begin to part and the blessings of heaven
begin to distill upon us
with the very first steps we take toward the light."
~Dieter F Uchtdorf
Ƹ̵̡Ӝ̵̨̄ƷღೋღೋƸ̵̡Ӝ̵̨̄ƷღೋღೋƸ̵̡Ӝ̵̨̄ƷღೋღೋƸ̵̡Ӝ̵̨̄Ʒ
Spiritual Enlightenment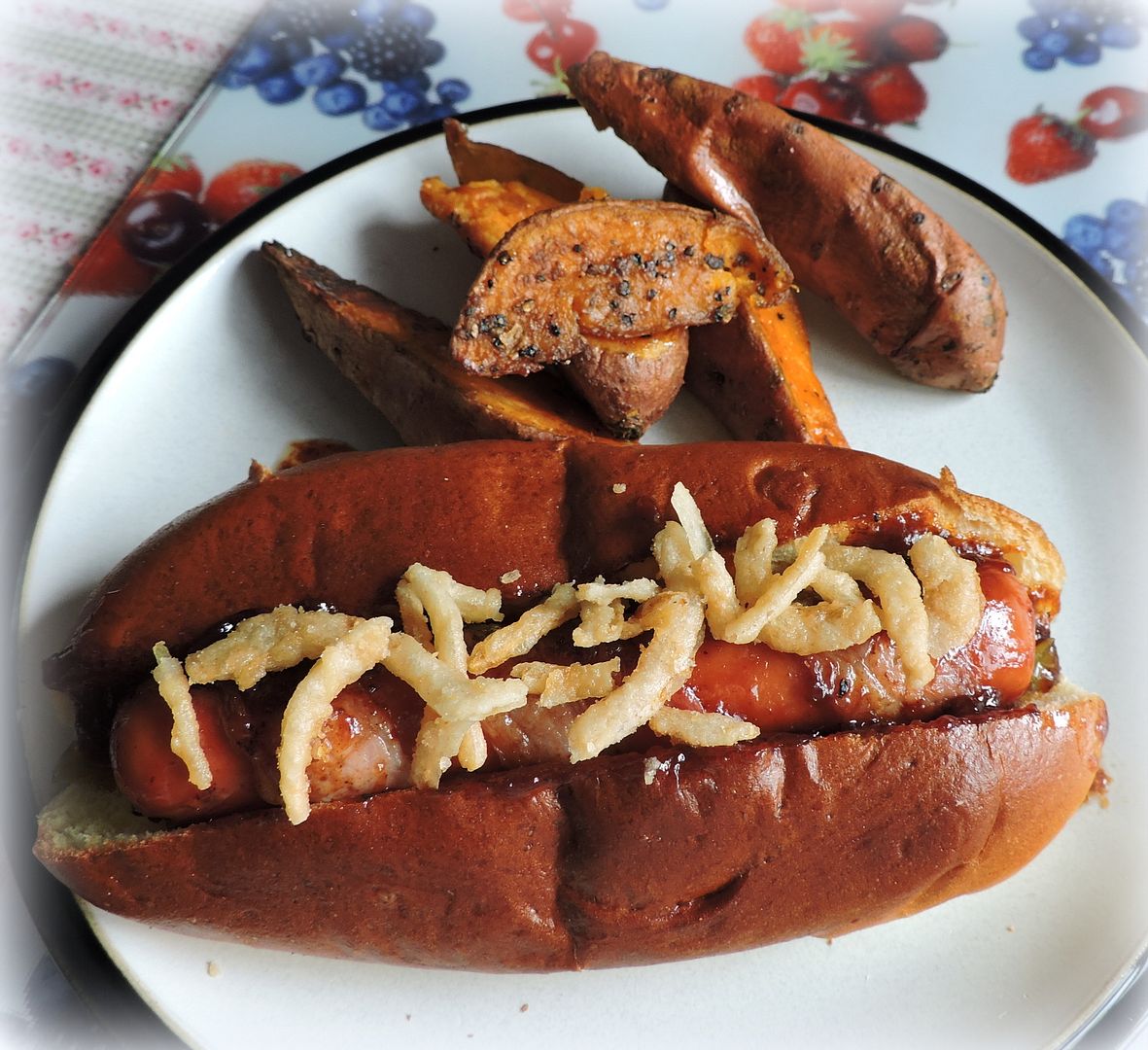 In The English Kitchen today . . .
BBQ Bacon Dogs with Onion Strings.
Naughty but very,
very
nice. And yes . . . pretty wonderful.
I wish for you a week abundantly filled with small and wonderful things. Please know that . . .
═══════════ ღೋƸ̵̡Ӝ̵̨̄Ʒღೋ ═══════════ ⊰✿░G░O░D⊰✿⊰L░O░V░E░S⊰✿⊰░Y░O░U░⊰✿
═══════════ ღೋƸ̵̡Ӝ̵̨̄Ʒღೋ ═══════════
And I do too!