We've been making great strides in our goals to downsize this year. I have managed to get rid of 1 1/2 bookcases of books so far, mostly cookery books. We just took them down to the local Charity Shop. They don't seem to mind taking them, although they don't want novels. It was a bit painful, but it had to be done.
The first to go have been the ones I have never cooked a recipe from, no matter how pretty they are. I have had to be quite ruthless with myself. I know I could have sold a few as used books, but to be honest it would not have been worth the hassle, and if there is one thing I know about myself, it is this. Once I make a decision it is best to follow through with it as soon as possible or I will change my mind. The first cull was left in a pile at the bottom of the stairs waiting overnight before Todd put them into the car to take, and within 24 hours one book had made its way back into my book case, so . . . best to just get rid right away!
I am a person who has a hard time making decisions and keeping to them.
It is the same if we go out to eat. When faced with a menu, I am sure I must change my mind ten times before I decide on what I am going to have . . . and then it is always the same thing. Fish and Chips. That is a funny thing with my immediate family, brother, sister, mother, father . . . When taken out for a meal we will invariably always choose the same thing on the menu. Fish and Chips. You can ask anyone who has ever eaten out with us. Now, I am not sure though . . . my brother's tastes might have changed a bit, but I can say that it would certainly be true for the rest of us. We have all eaten them up and down the valley in numerous places between Windsor and Digby . . . and loved them all.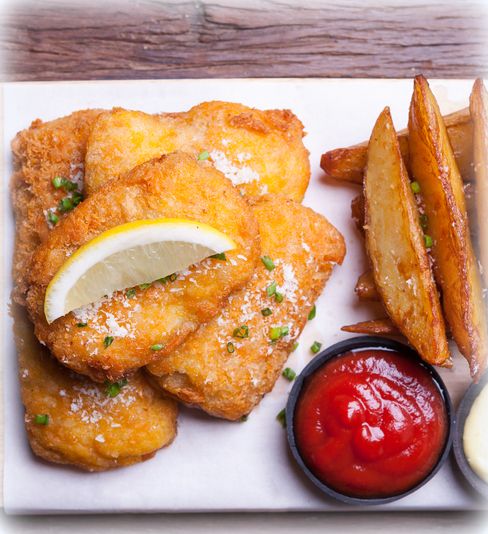 From my kitchen,
the recipe
. The best place back home is a place called Pearl's which is just outside of Paradise, a small valley town back home.
Its just one of those drive-in places on the side of the road. You can't go inside and eat. They serve ice cream and burgers, and the best fish and chips you have ever eaten. They also serve something called Haddie Bits, which is like haddock nuggets. Small bits of fish that are battered and fried.
That's what my cousin Geralyn always has . . . or the Clams and Chips. I don't like clams. Its a hard balance with clams to get them right, more often than not they are rubbery and filled with grit. Blech!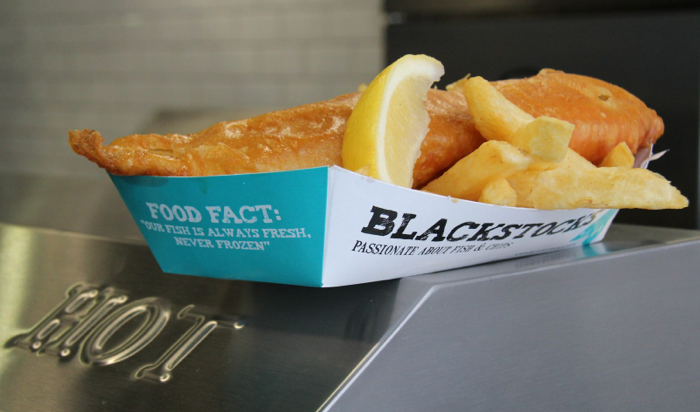 Here in Chester the best place is Blackstocks, which is right near the town hall in the centre of the city. Its not cheap, but it is good. Very good.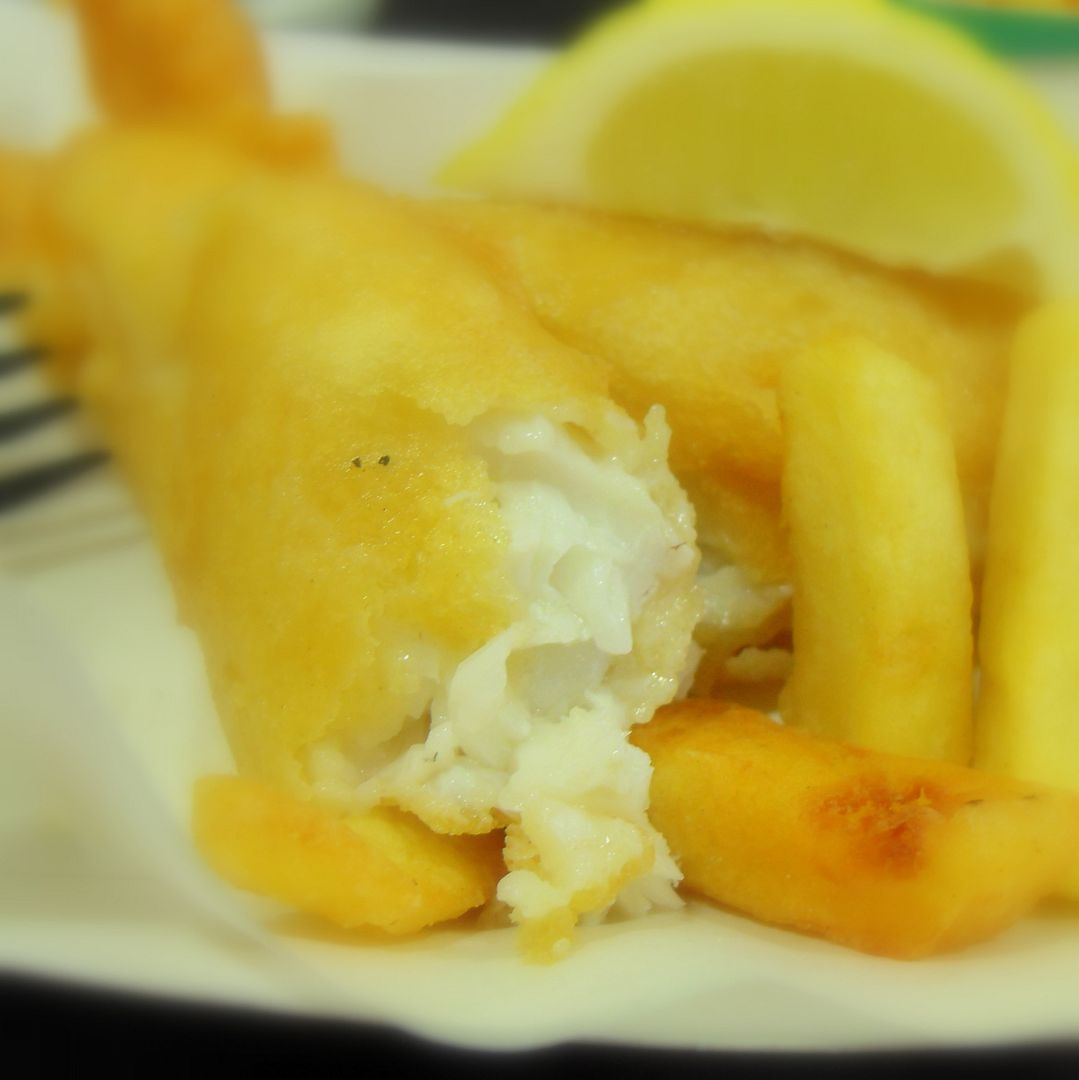 The fish is always good and fresh, and the chips are always delicious as well. Always crisp and never soggy. Well worth the price. I have eaten enough bad fish and chips in my life to know when something is good, and these are good.
They say we might actually have some summer this week, beginning today, at least until Wednesday, so I expect that tomorrow we will do something, go somewhere, do a bit of a drive out and about. It might be the only summer day we get this year so we best take advantage of it. Todd has been wanting to go to Aberyswth, so we might just do that. I am not sure yet. The forecast might change between now and then, you never know!
We picked up some fish for our tank yesterday. I was a bit disappointed. It seems for the size of our tank we could only get two and not the two we wanted. I wanted a pretty goldfish with a lovely fan tail and quite colourful, and a black molly . . . but alas . . . apparently goldfish and molly's don't do well in circular tanks and our tank is only a 10 gallon tank and so we came home with two of these . . .
Platy . . . I am calling them Mutt and Jeff. Although Todd says he is sure one is a female. I only know one keeps hiding underneath and behind the filter and the other one seems quite sociable.
This is the shy one . . . I think . . .
This is the more sociable one . . . I think.
If you can tell them apart or which one is male or female, then you are a better person than I am! One is more yellow and the other is more orange. That's all I know and one likes to hide behind the filter . . .
I've been enjoying making collages to share lately. This is my latest one. I love it.
The Zone Leaders stopped by last night and they shared the following scripture with us:
Nevertheless, ye are blessed, for the testimony which ye have borne is recorded in heaven for the angels to look upon; and they rejoice over you, and your sins are forgiven you. D&C 62:3
I have probably read that verse a thousand times, but it never came alive for me like it did last night. It seems that everytime you bear your Testimony to others, the angels in Heaven take note of it and it is shared with spirits on the other side to help bless them. I will be bearing my testimony more frequently I think!
And with that I will leave you with a thought for today . . .
A picture one for today . . .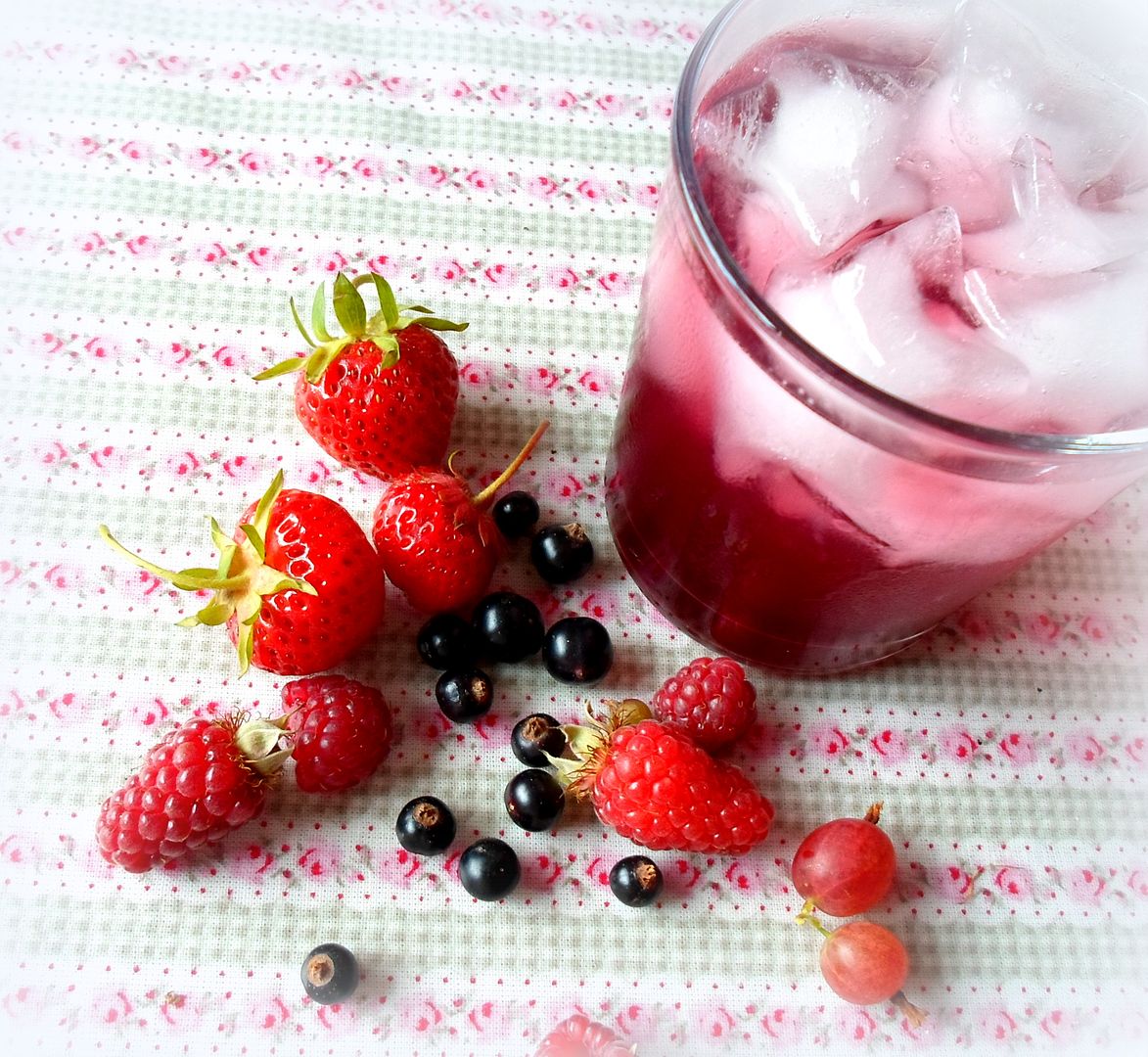 In The English Kitchen today . . .
Summer Berry Cordial
. Seriously refreshing!
May your day today be filled with lots of blessings, love and happiness. Don't forget . . .
═══════════ ღೋƸ̵̡Ӝ̵̨̄Ʒღೋ ═══════════ ⊰✿░G░O░D⊰✿⊰L░O░V░E░S⊰✿⊰░Y░O░U░⊰✿
═══════════ ღೋƸ̵̡Ӝ̵̨̄Ʒღೋ ═══════════
And I do too!