These are a few of my favourite things . . .
I love this film Amelie. It is a fanciful comedy about a young woman who discretely orchestrates the lives of the people around her, creating a world exclusively of her own making. Shot in over 80 Parisian locations, it is in French with subtitles, but that doesn't bother me. (I often watch Swedish television drama and the subtitles don't bother me there either.) This is the sweetest most engaging film with fabulously rich characters, not the least of which is the main character Amelie herself. The music is wonderful. The story line is wonderful. It is totally engaging. A watch over and over again kind of a film. Definitely one to add to your film library!
How good it feels to get into bed at the end of the day . . . the feel of the sheets against my toes, the pillow beneath my head . . . the way the mattress hugs my body . . . just like sinking down into a soft cloud. I just want to float away on the experience.
I think that's the way it should feel, don't you?
Pretty tea cups and saucers . . . I have always loved them. Proper china ones. My mum has some lovely ones. I have always loved looking at them, holding them . . . admiring them. I think every woman deserves to have at least one. Teas, even herbal infusions, always tastes much nicer in a proper china cup.
Anything Austin . . . . books, television dramas, films . . .
Antique fashion plates . . . I love these. The youngest daughter of the people I used to work for had framed ones on her bedoom walls. So very pretty.
Botanical Prints . . . I love these also, be they weed or flower . . . they fascinate me. The artist in me wants to copy them, to try to paint them myself . . .
Seed packets and catalogues. I could peruse them for hours and hours . . .
Sunflowers . . .
Old black and white photographs . . . I wonder about the people in them. Who were they? What were their lives like? Everyone has a story. I think about old black and white family photographs of ours . . . will people look at them one day and wonder about them?
Who were these girls? What were their dreams? Hopes? Wishes?
I ponder these things . . .
Bubbles . . . blowing them. Chasing them. Watching them. Popping them . . .
What are some of your favourite things? I really want to know! ☺
A thought to carry with you through today . . .
`*.¸.*´Ƹ̵̡Ӝ̵̨̄Ʒ`*.¸.*´Ƹ̵̡Ӝ̵̨̄Ʒ`*.¸.*´Ƹ̵̡Ӝ̵̨̄Ʒ`*.¸.*´Ƹ̵̡Ӝ̵̨̄Ʒ`*.¸.*´
"Today more than ever,
we need women of faith, virtue, vision, and charity.
We need women who can hear and will respond
to the voice of the Lord,
women who at all costs will defend
and protect the family."
~M Russell Ballard
`*.¸.*´Ƹ̵̡Ӝ̵̨̄Ʒ`*.¸.*´Ƹ̵̡Ӝ̵̨̄Ʒ`*.¸.*´Ƹ̵̡Ӝ̵̨̄Ʒ`*.¸.*´Ƹ̵̡Ӝ̵̨̄Ʒ`*.¸.*´
Spiritual Enlightenment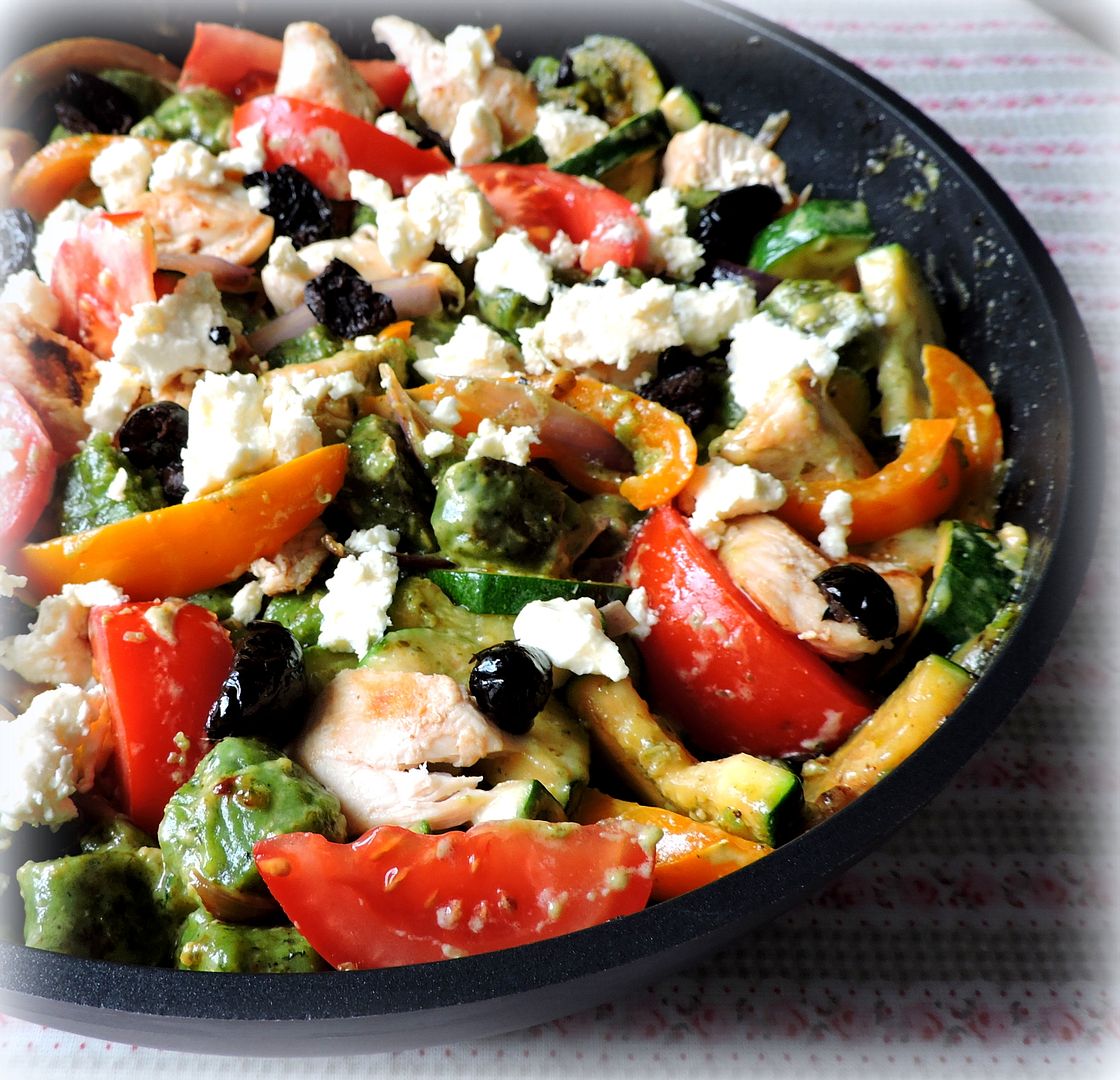 Cooking in The English Kitchen today . . .
Mediterranean Gnocchi
. Kind of like a hot salad with lots of veggies, textures and flavours singing together in perfect harmony!
My eye test went well yesterday. There is very little change. He has no explanation for the blurriness. he feels I need a newer pair of glasses with a larger area of bio-focal, and a special tint . . . to help with AV Light and my close work. Will have to wait for those, as and when funds become available. That's just life. I was relieved that there was nothing pressing to attend to.
I have a big bruise on my forehead. I was getting my bundt tin out of the shed yesterday and the whole shelf came down on my forehead. Ouch! I saw stars Somebody (who shan't be named but he knows who he is) hasn't been putting things away properly. Its a sunny day today. Perhaps we need to get out there and sort it out . .. Sounds like a plan . . .
Oh, and I had a perfectly lovely facetime last night with our Doug and his three sweet boys. Love those . . .
Have a wonderful Thursday. Be safe and be happy! Don't forget . . .
═══════════ ღೋƸ̵̡Ӝ̵̨̄Ʒღೋ ═══════════ ⊰✿░G░O░D⊰✿⊰L░O░V░E░S⊰✿⊰░Y░O░U░⊰✿
═══════════ ღೋƸ̵̡Ӝ̵̨̄Ʒღೋ ═══════════
And I do too!