More and more it is becoming clear to me that I really have a strong desire to visit Scandinavia. I am totally obsessed with Scandinavian culture, architecture, etc. When I think back I realise that this has always been a fascination with me dating back to when I used to spend hours perusing the Geography volumes of our Encyclopedia. And when I say hours, I really mean hours.
I practically wore the pages out visiting all the countries of the world! Geograpy and history have always been a great love of mine, which interestingly enough are also great loves of Todd!
Recently we watched on the television a program called Great Canal Journey's in which the actress Prunella Scales and her husband Timothy West traveled the canals of Sweden . . .
What an utterly fascinating trip they had. They are a fascinating couple, but this trip they took had me totally enthralled. It is something which I would love to do . . .
And I have been totally enthralled with the art of the Swedish Artist Carl Larsson . . .
I consider them to be a wonderful glimpse into Scandanavian culture from the late 19th century . . . the architecture etc.
I love, Love, LOVE Scandanavian design in pottery, fabrics, furnishings, etc. I could spend hours in Ikea . . . but have only ever been there once. Wore my feet about out. We were in the shop for several hours but I could easily have stayed several hours longer. I spend lots of time in their online shop however . . . wishing and hoping and dreaming . . .
When we moved back here to Chester from down South, we furnished our whole bedroom via Ikea. It was the cheapest way to do it. Before we moved down South we had a very old second hand bed and tatty old wardrobe/dresser which we had picked up very very cheap. We moved into a semi-furnished cottage down there so we got rid of them all when we went there. Of course that meant when we left that we had practically no furnishings of our own . . . . I love our bedroom. The only thing that has changed since these photos were taken . . .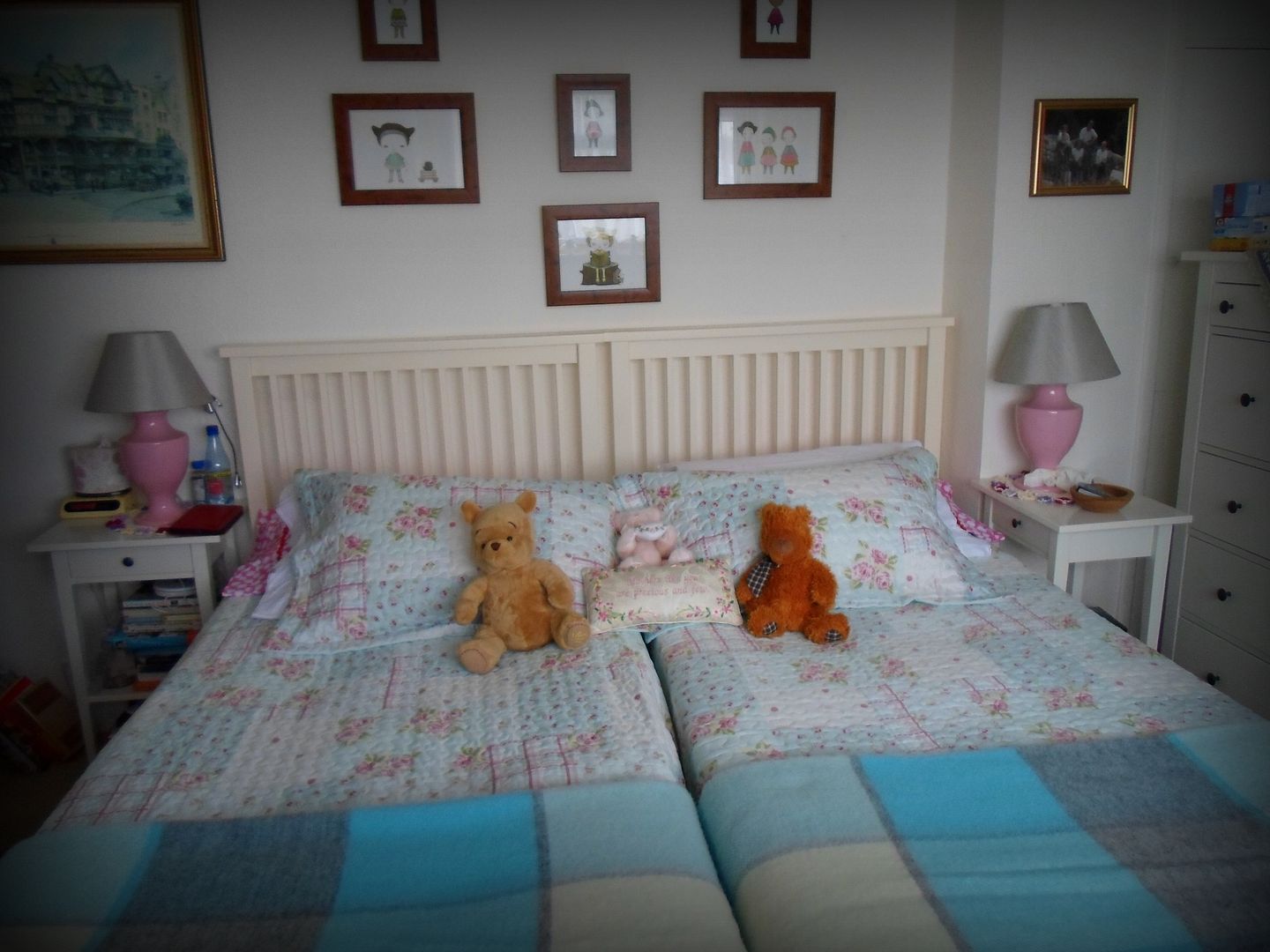 Are the bedside lamps.
These are the ones we have now, but with different shades. The shades are an ecru colour, with pale white flowers on them. I like them.
What I wouldn't give to be able to rip up the dark carpeting in our lounge and replace it with something more neutral and then completely change the colour scheme of the whole room to something lighter and airier . . . .
And do something like this in the dining area . . . baby steps. I am working on the downsizing, etc. We are slowly getting there. We just have too much stuff . . .
Sigh . . .
We recently watched the Swedish Series "Thicker Than Water" on Walter Presents and thoroughly enjoyed it, even if there were subtitles. It didn't seem to matter. We were hooked.
At the moment we are enjoying Dicte. She is a crime reporter. Its fabulous . . . again sub-titled.
In the past we have enjoyed this series also. And of course we enjoy The Vikings . . .
And I love anything to do with Tilda . . . the fabrics, etc. Mostly the fabrics . . .
Maybe one day I will get there . . . to Scandanavia . . . but in the meantime I dream, and build up my vision book/board, because after all, in order to have a dream come true, you have to have a dream . . . I am a dreamer for sure. We live in such a sad world nowadays . . . it helps to have a way to escape, even if only for a few minutes at a time.
What are some of your dreams/hopes/aspirations/desires as far as places you want to see, etc. goes?
WE have the zone leaders coming today for their supper, and maybe a friend as well, so I best get off here and get busy. I have a lot to do before then!!
A thought to carry with you through today . . .
⊰✿⊰⊰✿⊰⊰✿⊰⊰✿⊰⊰✿⊰⊰✿⊰
Sometimes you don't feel the weight
of something you've been carrying,
until you feel the weight of
its release.
~Unknown
⊰✿⊰⊰✿⊰⊰✿⊰⊰✿⊰⊰✿⊰⊰✿⊰
Spiritual Enlightenment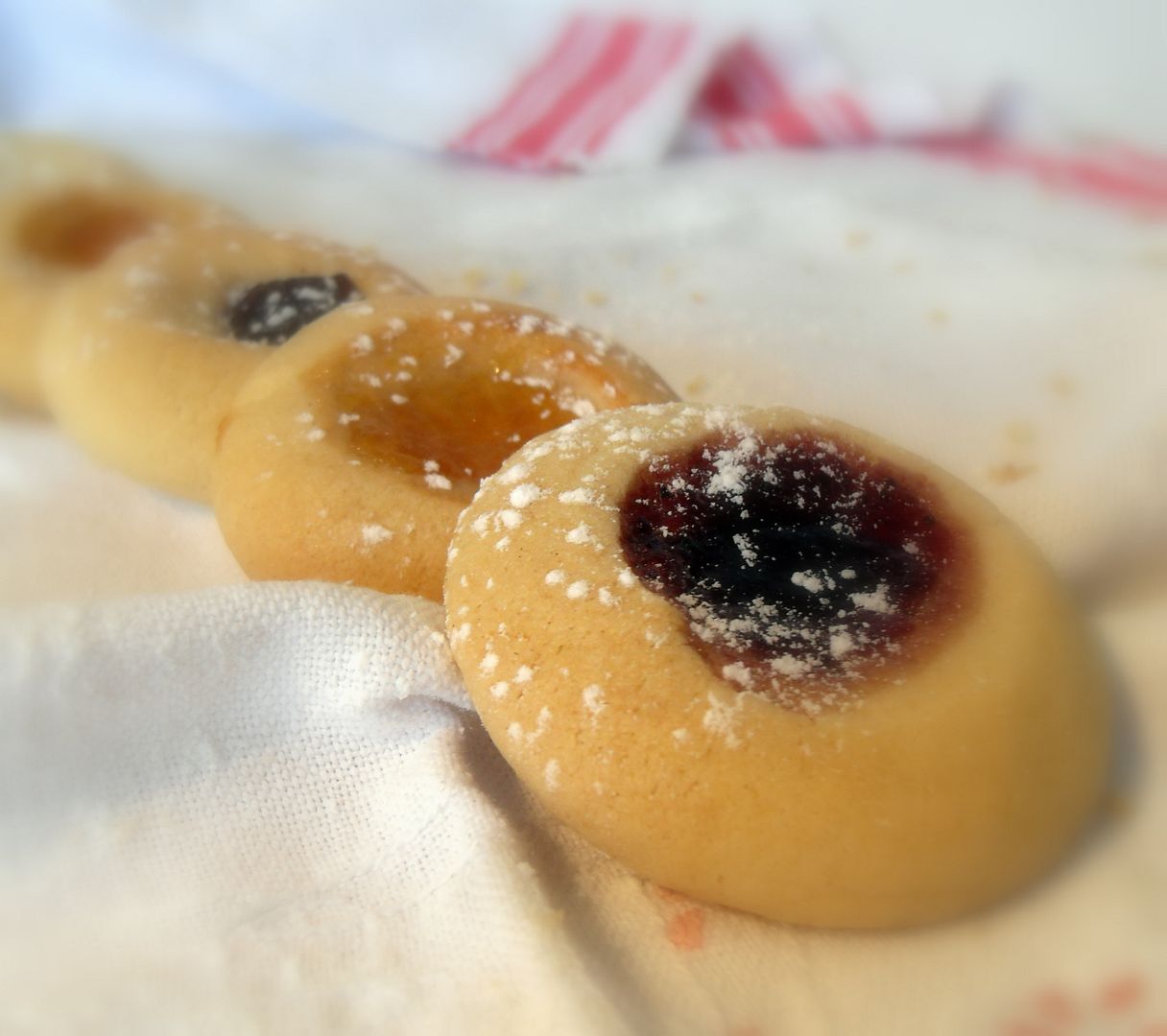 Baking in The English Kitchen today . . .
Jammy Thumb Prints
. A gift for a friend.
Have a wonderful Saturday! I hope you are blessed no matter what you get up to. Don't forget!
═══════════ ღೋƸ̵̡Ӝ̵̨̄Ʒღೋ ═══════════ ⊰✿░G░O░D⊰✿⊰L░O░V░E░S⊰✿⊰░Y░O░U░⊰✿
═══════════ ღೋƸ̵̡Ӝ̵̨̄Ʒღೋ ═══════════
And I do too!