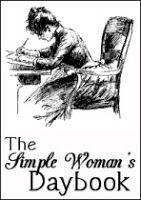 FOR TODAY, February 17, 2015
Outside my window ...
It's dark. It's cold. It's Pancake Day! Ariana is quite excited about that. One day she said to us, is it true you have a day just for eating pancakes? When I said, yes, she was over the moon with excitement. She loves pancakes. I don't know anyone who doesn't!
I am thinking ...
How can I outdo the versions of pancakes I have made in other years this year. I don't think I can. I think this year I will just do traditional pancakes. You can't beat traditional really.
I am thankful ...
For Pancakes! Yay Pancakes! (Can you tell, I love pancakes too!) Here's a question . . . what is the difference between a pancake and a waffle, other than the pan they are cooked in? Alton Brown has
the answer
.
In the kitchen ...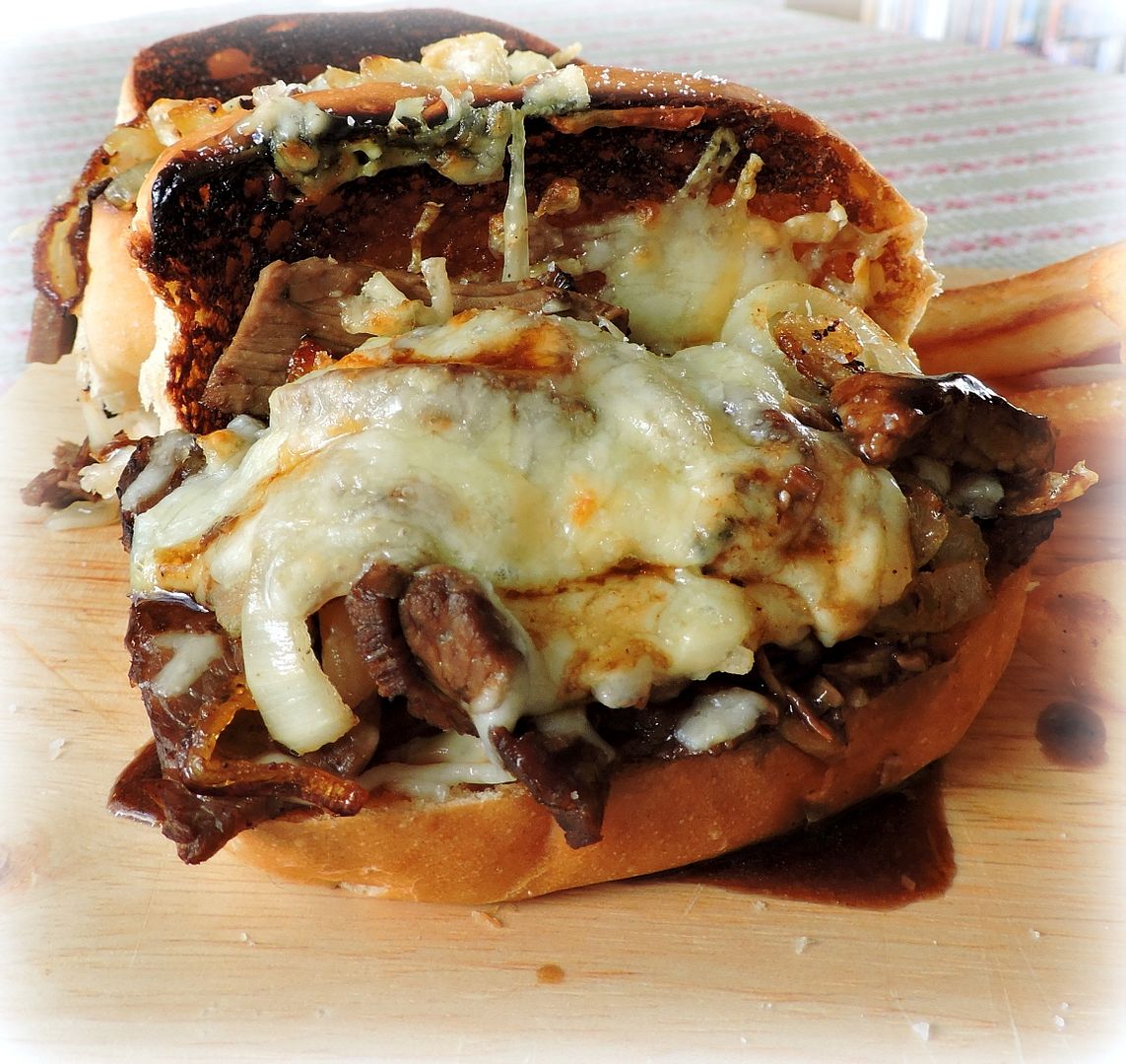 Hot Roast Beef and Cheese Sandwiches
. Made using leftover roast beef from Valentines day and whatever else I had on hand. These are FABULOUS!
On my "to Cook" list ...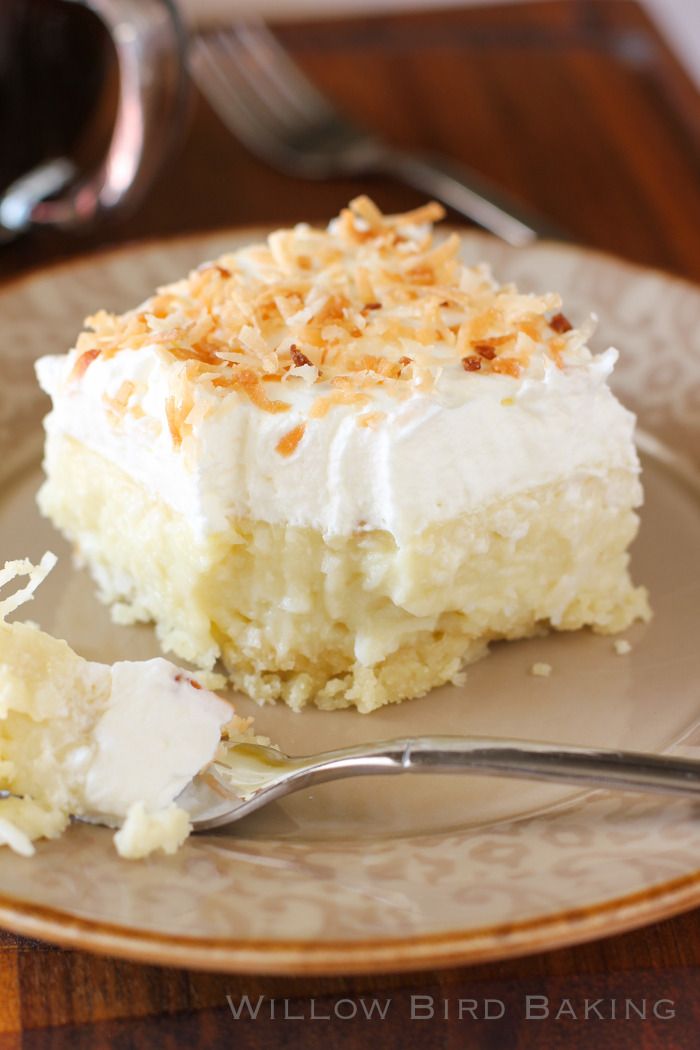 These Coconut Cream Pie Bars from
Willow Bird Baking
, look pretty amazing. I love coconut cream pie. I remember after mom finally got home from the hospital after all her ops a few years back, she was wanting coconut cream pie. I think love of coconut cream pie runs in the family.
I am creating ...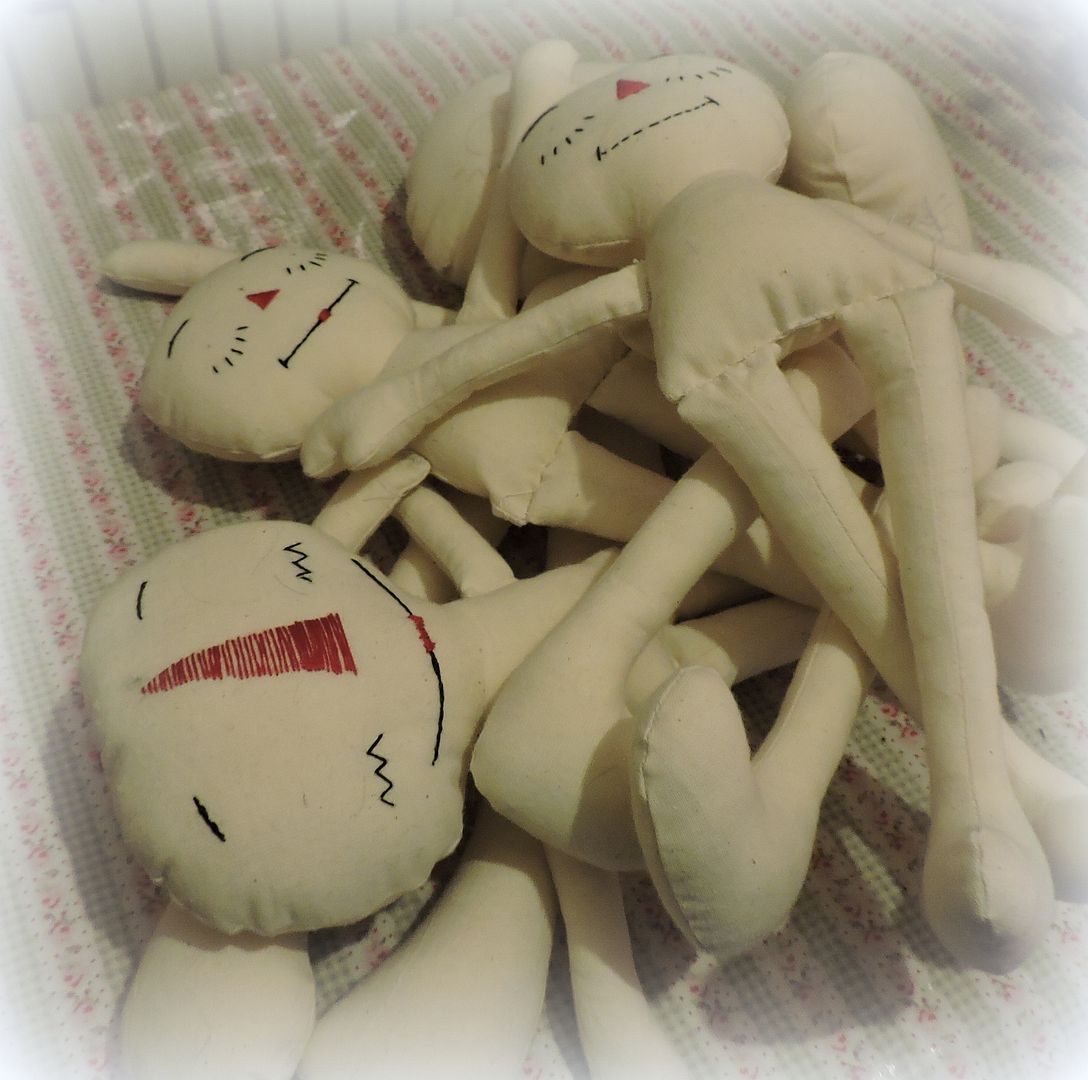 Well, these are still sitting there in various stages of completion . . . I got distracted by this . . .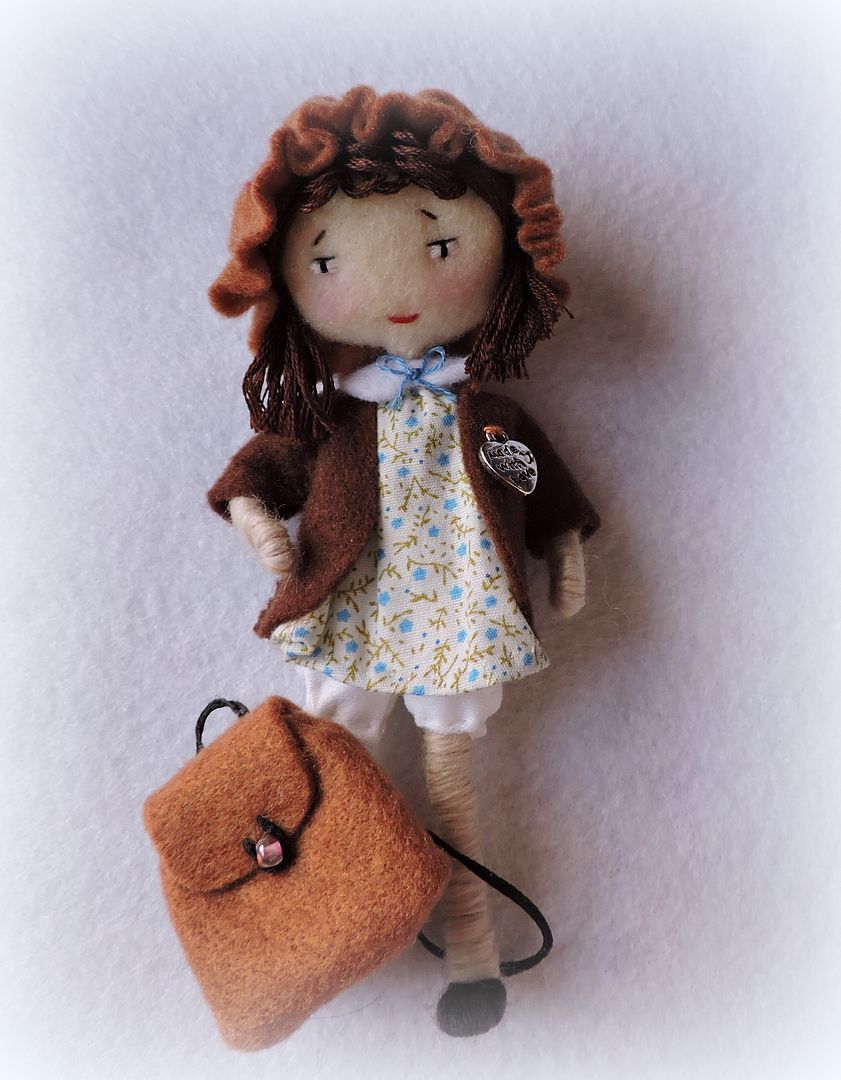 Meet Molly. She's a little doll I made over the past couple of days. Completely done by hand, everything from start to finish. She is also completely posable.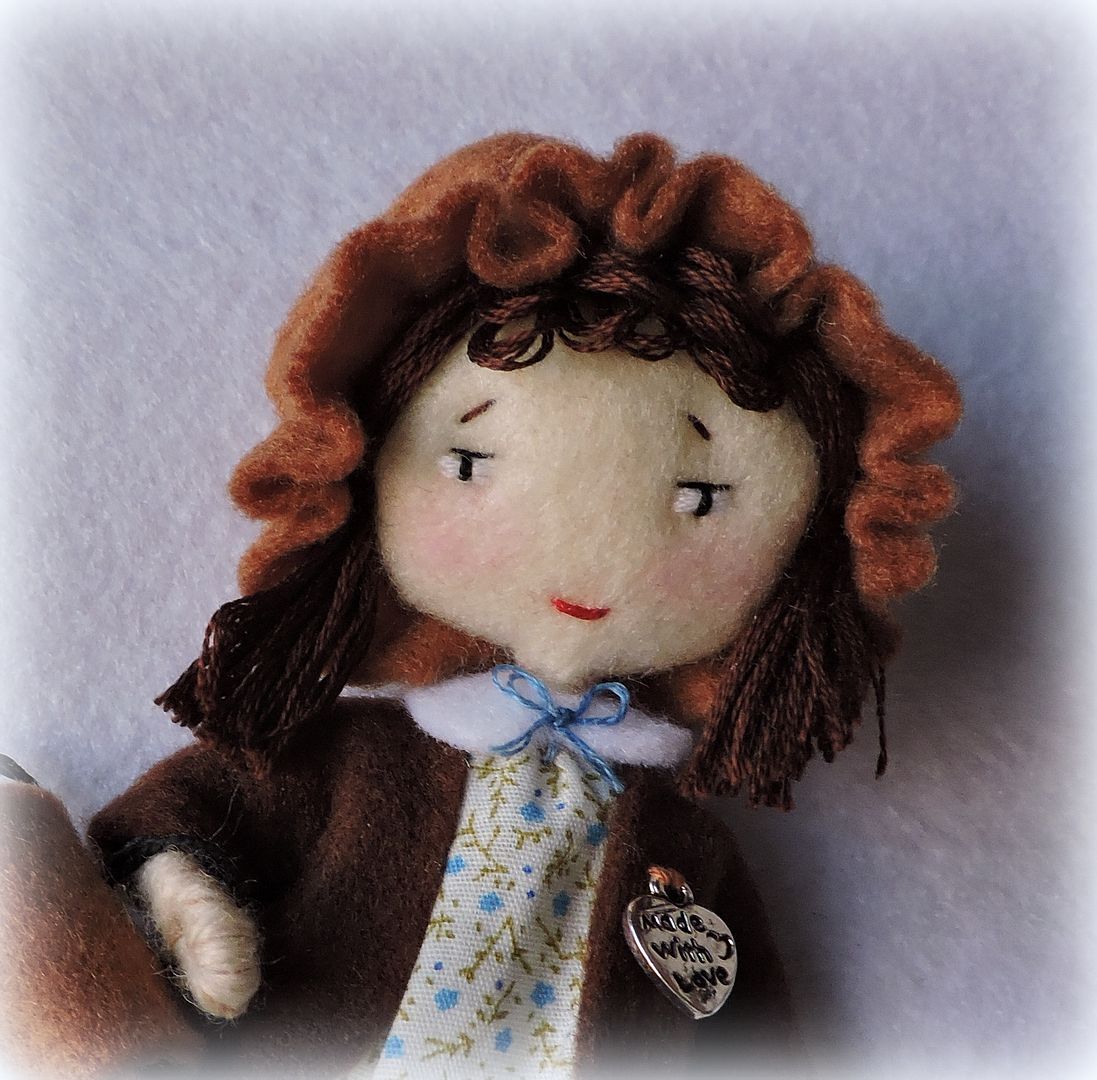 I love her little embroidered face.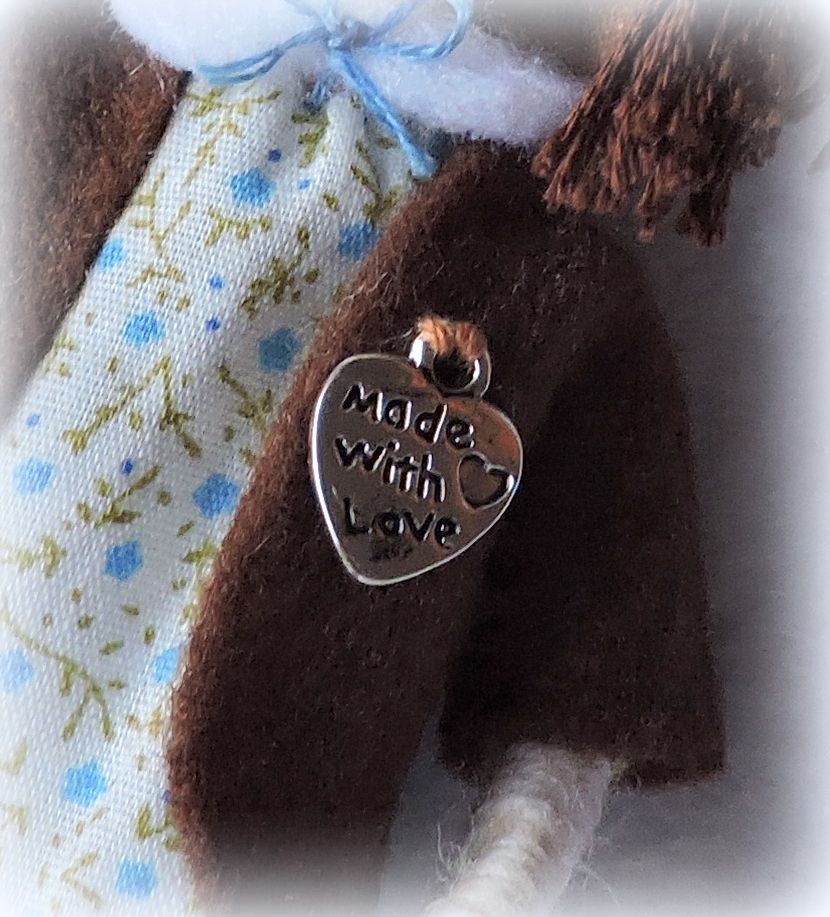 She has charm . . .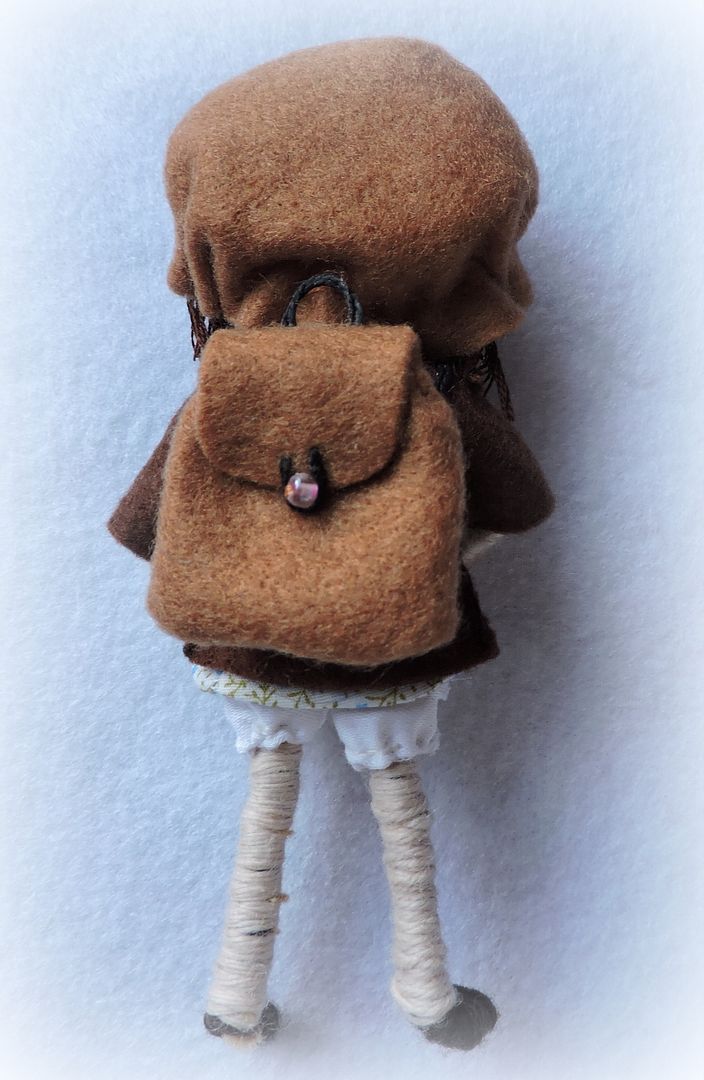 And a Ruck Sack all her own. (It opens up and you can put treasures inside it.)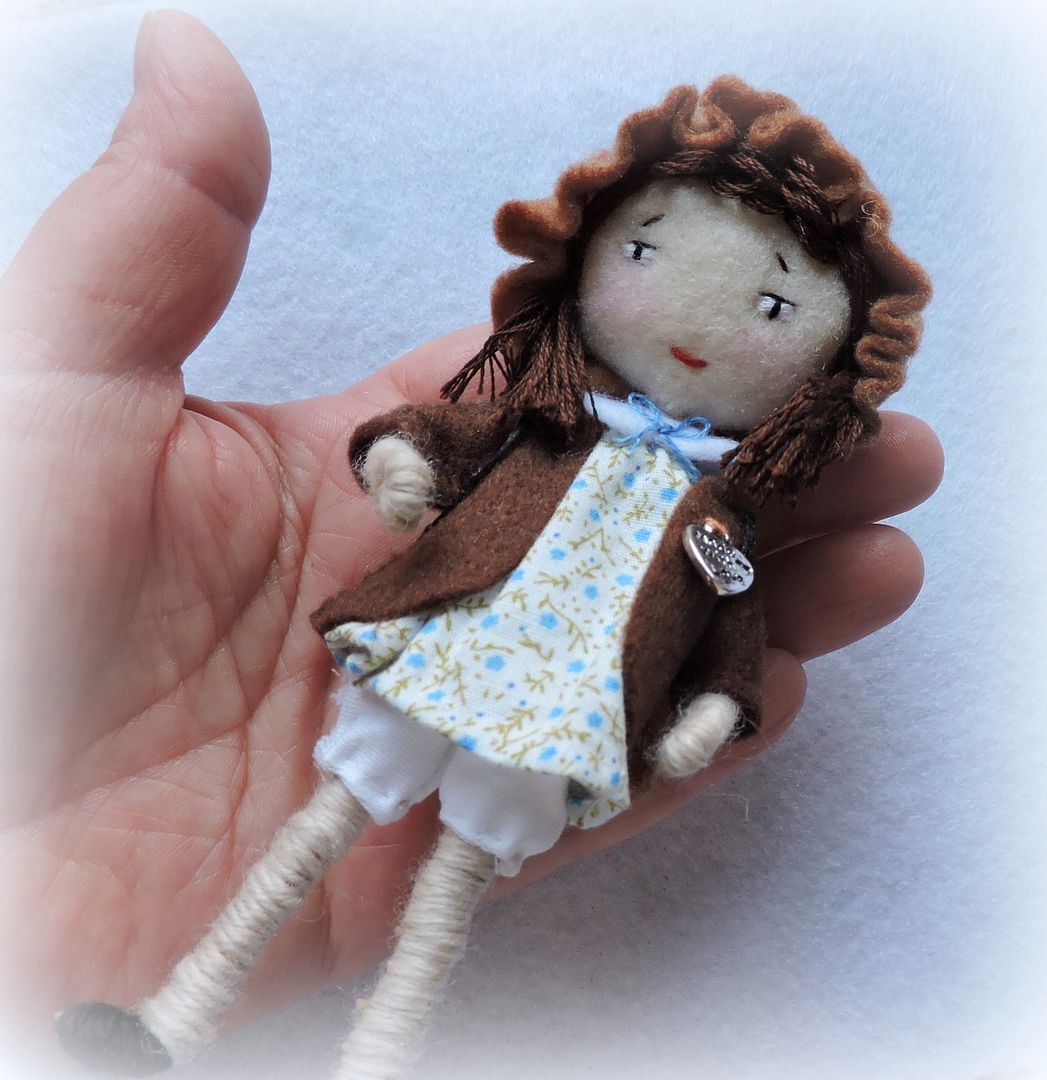 And she fits in the palm of your hand. I think she is about 4 inches tall altogether. I had a lot of fun making her, and I will be making more and they will be for sale. What do you think?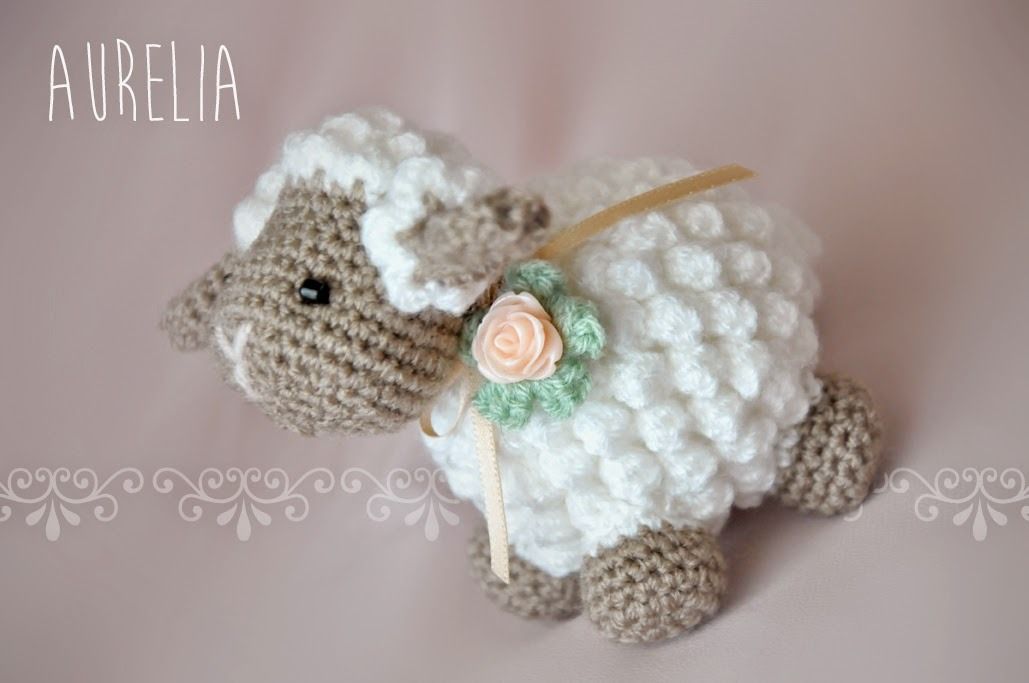 This little crochet sheet is so cute. From
Chica Outlet
. It's in Spanish, but with Google Translate, that shouldn't be a problem.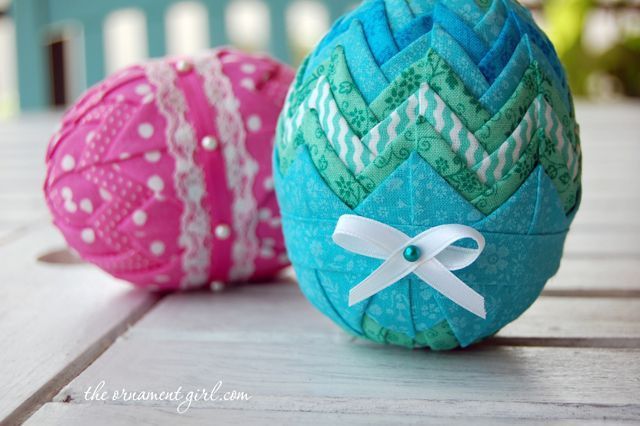 I am totally loving these folded fabric Easter Eggs. From
The Ornament Girl
.
I am going ...
This is a busy week. Dog Groomers today. Tomorrow we want to go see The Theory of Everything, that film about Stephen Hawking. We hear it is really good and I have two for one Wednesday movie tickets. Then the Elder Missionaries are invited for supper on Thursday and I am going Visit Teaching on Friday afternoon. My schedule is full.
I am reading ...
Amy and Isabelle
, by Elizabeth Strout
Isabelle Goodrow has been living in self-imposed exile with her daughter Amy for 15 years. Shamed by her past and her affair with Amy's father she has submerged herself in the routine of her dead-end job and her unrequited love for her boss. But when Amy, frustrated by her quiet and unemotional mother, embarks on an illicit affair with her maths teacher, the disgrace intensifies the shame Isabelle feels about her own past. Throughout one long, sweltering summer as the events of the small town ebb and flow around them Amy and Isabelle exist in silent conflict until a final act leads ultimately to the understanding they both crave.
This is a book by the same author of Olive Kitteridge. I enjoyed that so I thought I would read another one of hers. Actually this is the first novel she had published. So far it is quite good. I want to pick another Inspector Gamache novel to read also. I really enjoyed the first one!
I am hoping ...
That my family gets some relief from all the snow that has been falling on the Maritime Provinces. It's become a massive undertaking for them to handle. It's crazy. I don't know what it has been like in the rest of Canada, but Nova Scotia, New Brunswick and PEI have been totally swamped!
Makes me smile ...
Baxter oggling my son's hot chocolate. Look at that little tongue. Chocolate is bad for doggies Baxter.
I am learning ...
Our lesson in Sunday School this coming Sunday is going to be on the Beatitudes and we had a great discussion here last night during our Family Home Evening on them. I love the Scriptures. There is so much there to help us with this life we are living.
Around the house ...
From
Buzz Feed
, 27 clever ways to use your kitchen appliances. There's some really good stuff there!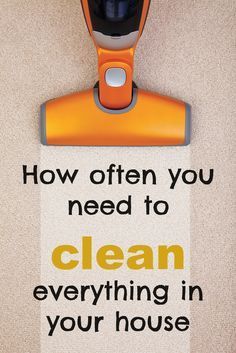 How often you should clean EVERYTHING in your house and I mean everything. From
All You
.
24 Survival Tips for Living Alone. Again from
Buzz Feed
. There is some good stuff here. I don't think you have to necessarily live alone to fine them useful. This is really helpful stuff!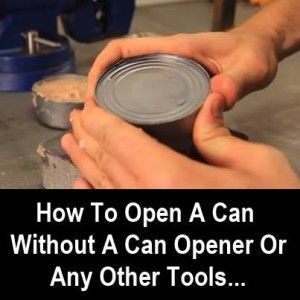 How to open a tin can without a can opener.
From Survivalist Daily
. It may come in handy one day.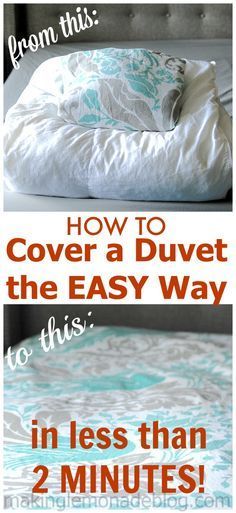 From
Making Lemonade
. . . how to cover your duvet in less than 2 minutes. This is my favourite one of all. I hate struggling with Duvets and their covers. Problem no more! And there's a video. I think I am going to sew ties onto the top inside corners of my duvet covers and on the top corners of my duvets!
I am pondering ...
I am always pondering something. Sometimes it's mind boggling things, and other's it simple things. I think it is good to have a mind which seeks to know and to learn new things all the time.
A favourite quote for the day ...
`*.¸.*✻ღϠ₡ღ¸.✻´´¯`✻.¸¸.Ƹ̴Ӂ̴Ʒ..
(¯`v´¯)
`*.¸.*´Ƹ̵̡Ӝ̵̨̄Ʒ
¸.•´¸.•~♥♥♥~•.~
ღϠ₡ღ¸.✻´´¯`✻.¸¸.Ƹ̴Ӂ̴Ʒ.
(¸.❀⁀⋱‿✿"
Gratitude and mindful self-compassion can heal and
bring peace to you. Gratitude comes when we are
mindful, observing the simple beauty in our lives.
~Patrizia Collard
One of my favourite things ...
Romance. In film. In books. In music. I am a romantic at heart.
A peek into my day ...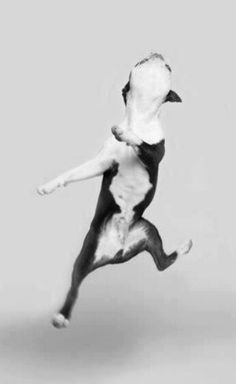 I dance like nobody's watching. Usually nobody is watching. It's invigorating and just makes you feel good inside. We all need to dance with abandon every now and then!
And that's my day book for this week!
⋱ ⋮ ⋰
⋯ ◯ ⋯ Take time to enjoy the small*´¯`.¸¸.☆
⋰ ⋮ ⋱ blessings in life.*´¯`.¸¸.☆
✿¸.•*¨`*•..¸✿ ✿¸.•*¨`*•..¸✿
╬♥═╬╬═♥=╬╬═♥╬╬═♥╬╬═♥=╬╬♥═╬
░░░░░░░░░░░░░ ░░░░░░░░░░░░░

Wherever you go and whatever you do I hope there's a wonderful day planned for you!
Don't forget . . .
═══════════ ღೋƸ̵̡Ӝ̵̨̄Ʒღೋ ═══════════ ⊰✿░G
░O
░D
⊰✿⊰

L░O░V░E
░S

⊰✿⊰░Y░O░U░⊰✿
═══════════ ღೋƸ̵̡Ӝ̵̨̄Ʒღೋ ═══════════
And I do too!