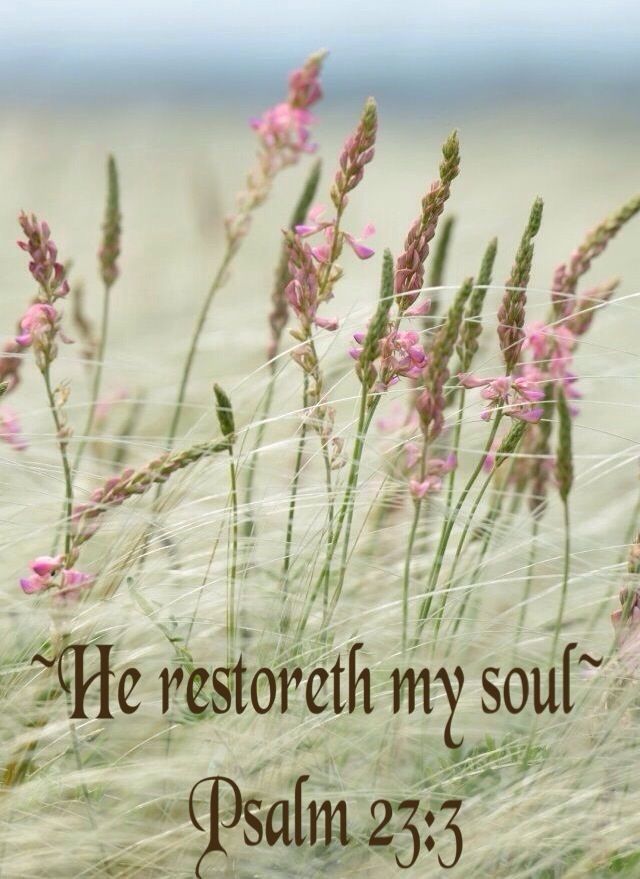 One thing that I remember doing as a Girl Guide, which had held me in good stead almost all the days of my life was the things I did for my Religion in Life Badge . . . one of which was to memorize the 23rd Psalm . . .
The Lord is my Shepherd, I shall not want. He maketh me to lie down in green pastures. He leadeth me beside the still waters . . . He restoreth my soul . . .
I was probably eleven when I memorized these verses of Scripture and they have stayed with me all of my life . . . bringing comfort to me oftimes throughout the years. They are beautiful words.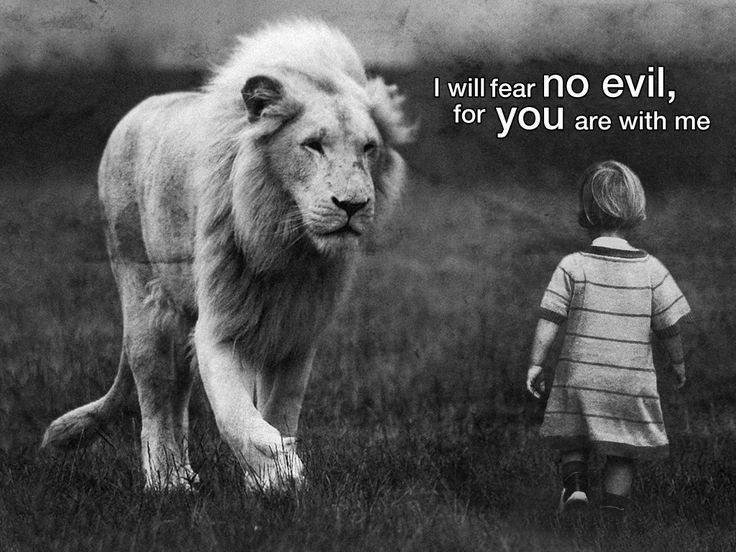 I probably didn't realize the significance of the words when I memorized them, or how very much they would come to mean to me in my life when I was eleven years old. They were quite simply a means to an end at that time . . . something which I had to do to get my badge.
He leadeth me in paths of righteousness for His names sake. Yea, though I walk through the valley of the shadow of death, I will fear no evil: for thou art with me; thy rod and thy staff they comfort me . . .
Life is hard. I don't believe that anyone leads a charmed life . . . even those who appear to do so. The rain falls on the righteous and the unrighteous alike. It has ever been so. When rain has fallen in my life . . . I have found great comfort in the words of this passage of scripture . . .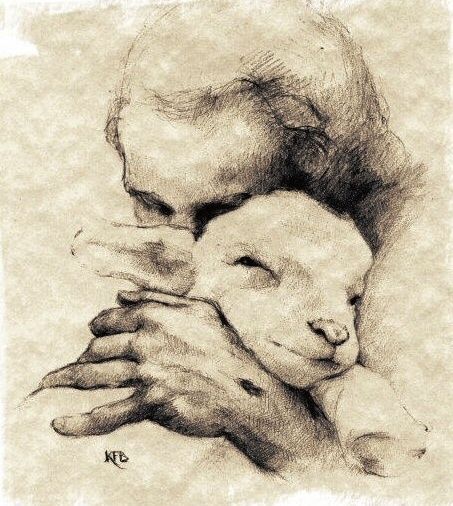 To me they have been like the warm arms of the Saviour . . . wrapped around me in love. I can feel His presence and I know I am not alone. I have never been alone . . . He will not ever lead me astray and if I follow Him . . . things will get better. I know this to be true.
Thou preparest a table before me in the presence of mine enemies: thou anointest my head with oil; my cup runneth over.
Despite any trials . . . I have always been able to salvage something good . . . a tender mercy to add to my cup of life which does overflow with beautiful things amidst all the sorrows . . .
And it is enough . . . I am able to draw from the well of contentment, despite all the slings and arrows life throws at me because . . . HE . . . IS . . . ENOUGH . . . I do feel His love. I do feel His presence. I know that there is nothing I can feel that He has not already felt . . . and that is not brainwashing . . . that is peace.
Surely goodness and mercy shall follow me all the days of my life: and I will dwell in the house of the Lord for ever.
And yes . . . there
are
days that I struggle. But I always get through them and with the light that comes with each day that begins anew, I know I can start over again . . . afresh and comforted . . . renewed. I may not always see the light but I know that it is there . . . and knowing is enough. Knowing helps me to keep putting one foot in front of the other.
Because I trust in His promises.
No thought to carry with you through today . . . but a song. Pause the music at the top of this page and have a listen. You will be blessed for doing so. I promise.
I hope that as you listen you can feel of His love.
In The English Kitchen today . . . .
Chocolate Fudgie Wudgies
. Dangerously tasty.
Have a full and blessed Sunday . . . don't forget . . .
═══════════ ღೋƸ̵̡Ӝ̵̨̄Ʒღೋ ═══════════ ⊰✿░G

░O

░D

⊰✿⊰

L░O░V░E

░S

⊰✿⊰░Y░O░U░⊰✿


═══════════ ღೋƸ̵̡Ӝ̵̨̄Ʒღೋ ═══════════



And I do too!