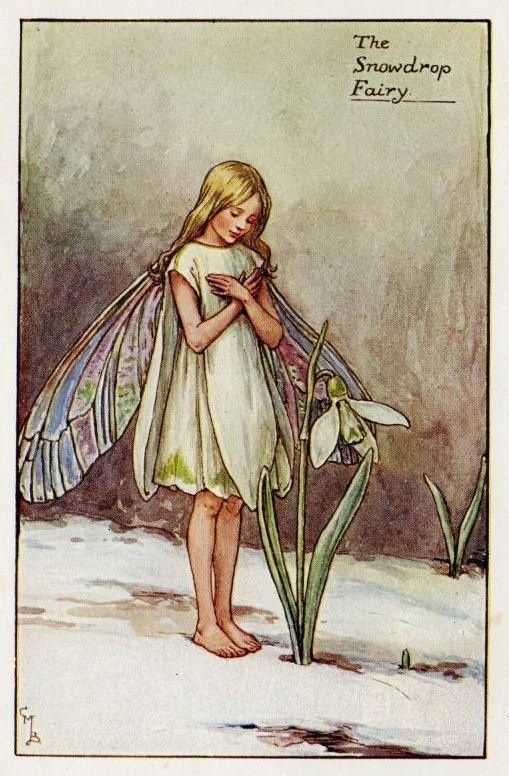 "The Snowdrop Flower Fairy by Cicely Mary Barker."
Aptly named; a drop of snow.
Sweet flowers that come when cold winds blow . . .
and in the depths of Winter bring,
the whispered tidings of the Spring.
You'd think such fairy things would die . . .
beneath the bleak and bitter sky.
You'd wonder how the buds uncurled
in such a grim and hostile world . . .
Just little frozen drops of snow.
How daintly the small bells grow . . .
upon their slender stalks that thrust
so bravely through the earth's hard crust!
No sunshine warms their icy bed.
No birds make music over head . . .
when like strangers they appear,
at the gateway of the year.
~Patience Strong
We don't have many snowdrops in our garden. Only a couple. When I read this poem I think about the first holiday abroad I took with Todd. We went to Germany on a coach tour to a little town in the Black Forest called Todtmoos. It was gorgeous there, but the hillsides were still snow covered. On one of the free days we took a walk up the side of the mountain and discovered edelweiss beginning to bloom. I remember being quite fascinated as it was not something which I had ever seen before.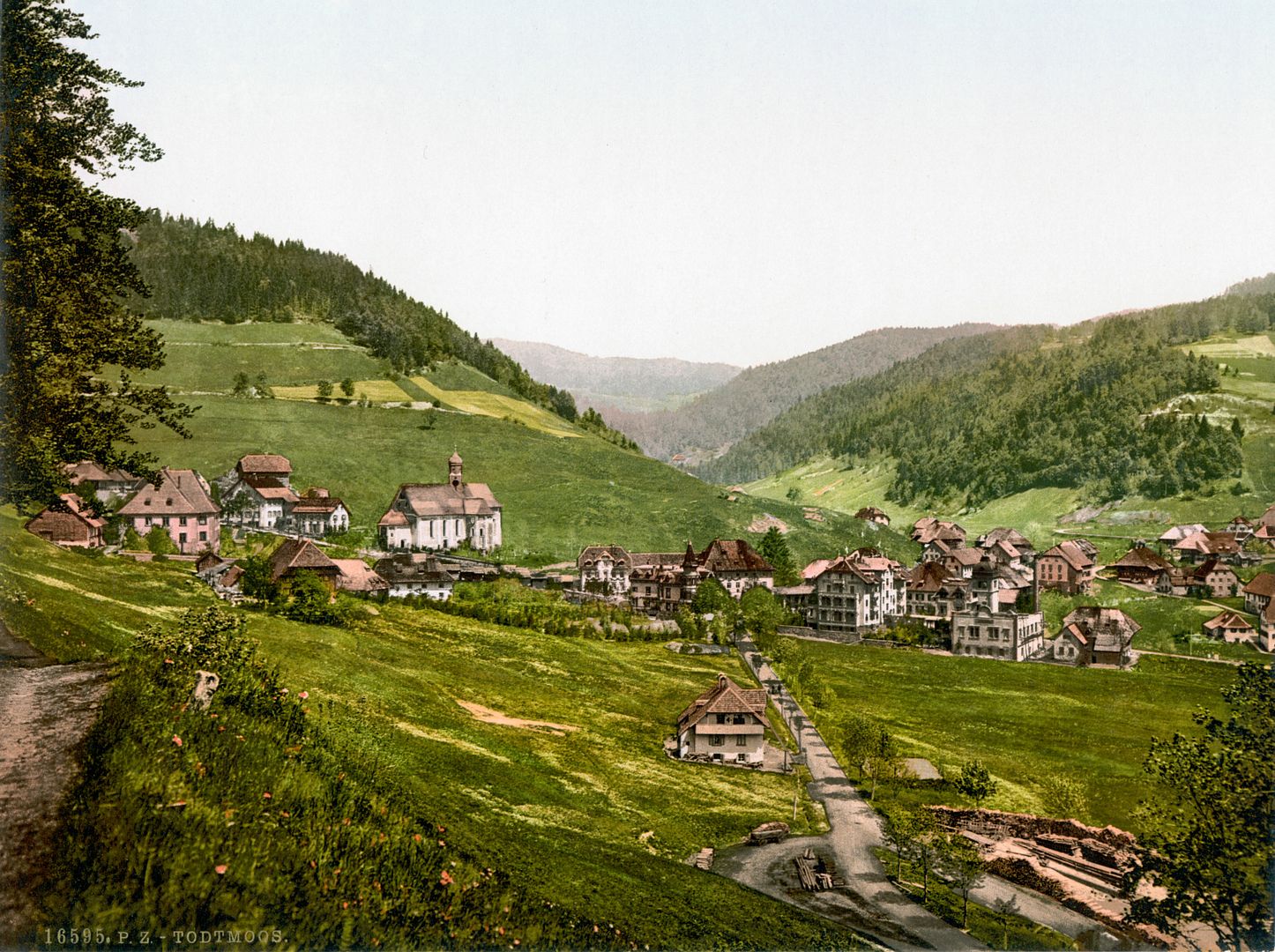 It was a beautiful location . . . situated down in the lower left hand corner of Germany not far from the Swiss border. It was kind of like a honeymoon for us. I think we got to see the World's largest cuckoo clock on that trip and visited Freiberg. It was my first ever coach trip in my life. Todd bought me a German doll that sits on top of the long low dresser in our bedroom. We couldn't afford any of the excursion trips that these coach holidays always come with so on excursion days we just stayed in the village and took walks. It was a very small village so there was not a lot to see, but we did enjoy the small baroque church in the village which was just beautiful and I can remember having a cup of hot chocolate on another day which was piled up on top with tons of whipped cream. I had never seen anything like it. No calories in that I am sure! We also went to a lake on another day and had Bratwurst which was lovely.
It's been a few years now since we have been able to afford any holidays. We've just had to enjoy stay-cations. I think a lot of people are in the same boat!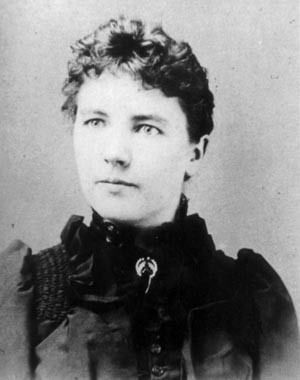 Today Laura Ingalls would have been 148 years old. I wonder if she knows how much joy her stories have brought to countless peoples all over the world.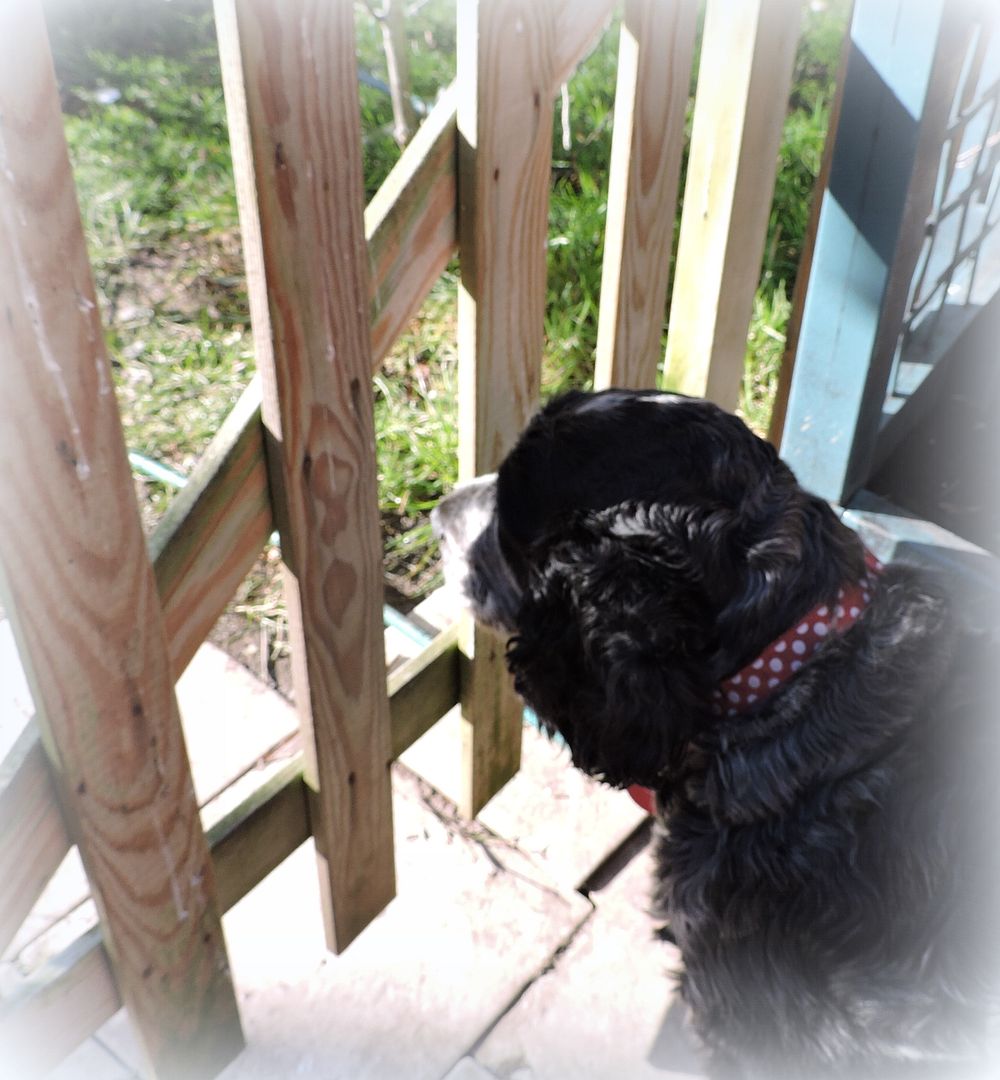 Mitzie hates the Winter . . . the garden is so mucky and wet that all she can do is to stare at it through the gate longingly, dreaming of getting over there and having a good old sniff.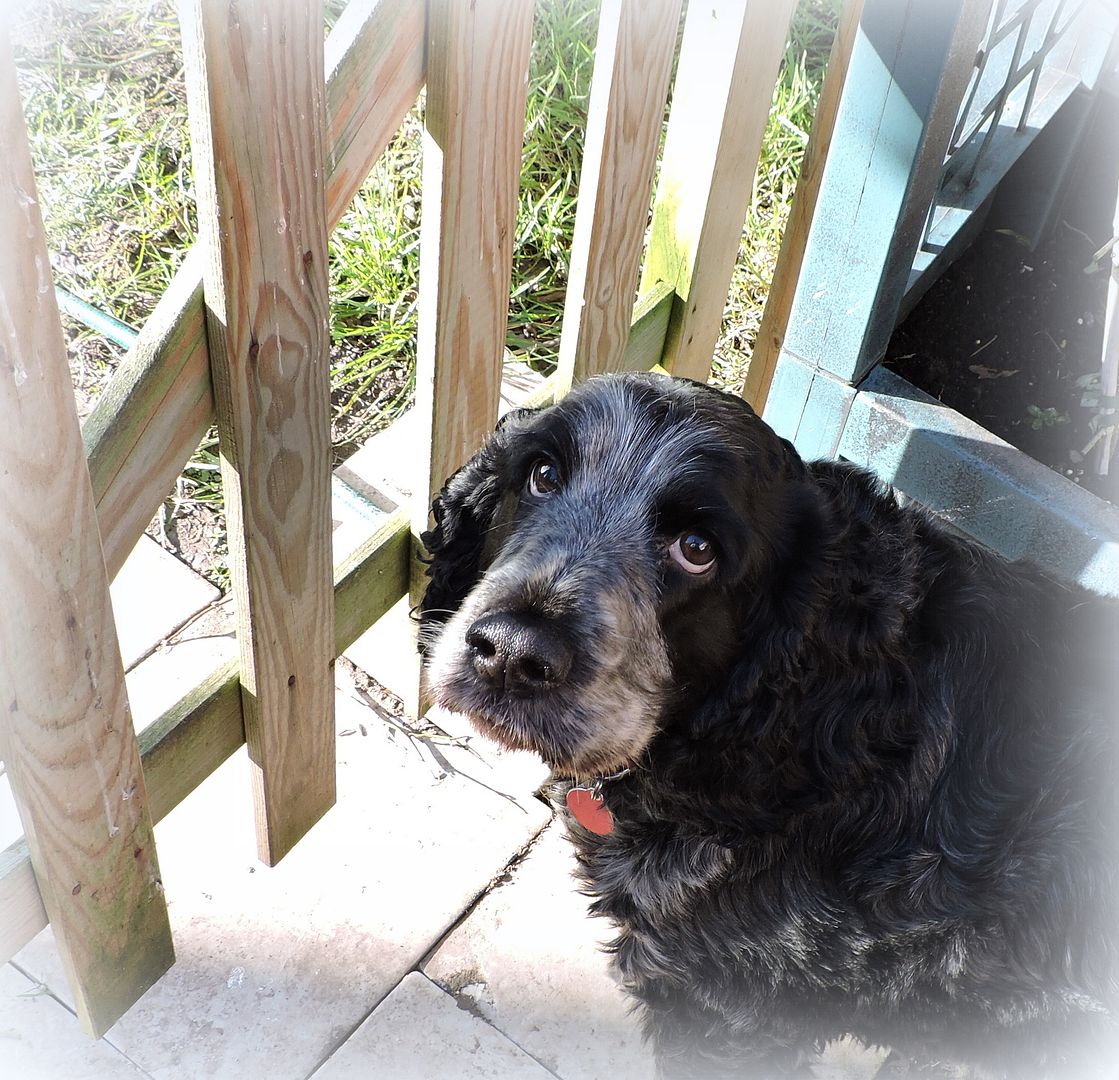 She looks at me with beguiling eyes . . . as if trying to will me to open the gate . . .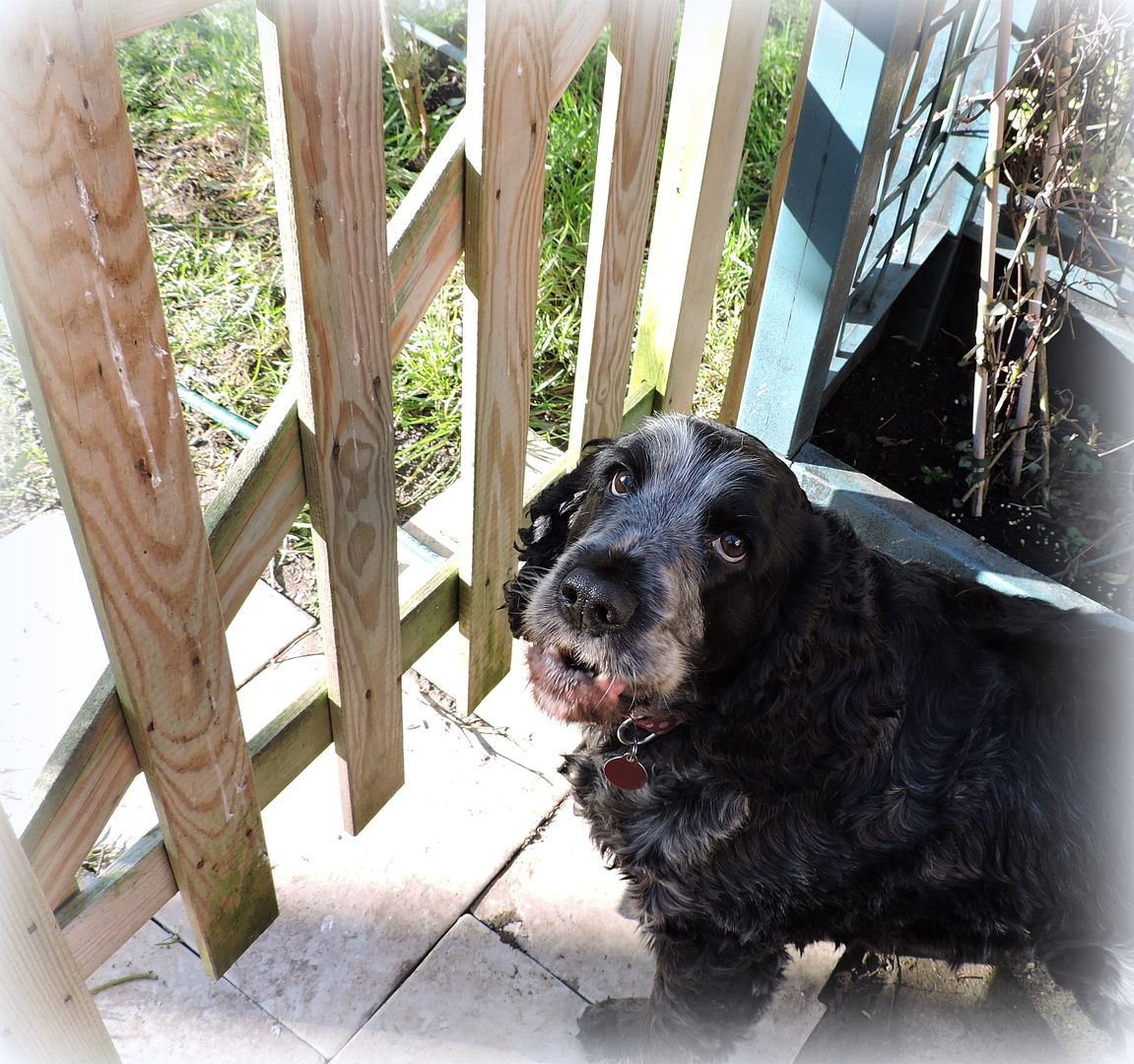 I would love to be able to say yes . . . but thoughts of a mucky pup and no bath tub to wash her in help to keep me in check. Poor baby.
Look at what my sister is working on now. It's a toadstool house! Isn't it adorable!
It has little mullioned windows . . .
So you can see the size of it in relationship to a dime and the needles she is using to felt it.
I think it is going to be part of a fairy village scene. I cannot wait to see it when it is finished. She is doing ever so well with this needle felting. She is just so very talented. I know she is going to be quite successful with this.
Some of the random e-mails I get . . . .
An offer of discovering new techniques and a world of possibilities at a cooking school.
Luxury handbags anyone? Calvin Klein, Kate Spade and Michael Korrs. NOW!
The Best of anti-aging skincare. (Is somebody trying to tell me something?)
Ever walk a Cornish Beach in February? (hmmmm . . . NO!)
A February Half Term Escape with dinner starting at £132 per night. ( I wish.)
Eye Watering Offers on onions, shallots and garlic.
15% off on wedding stationary.
Healthy Back Bag Bargains.
Do you want to see your name in the Upcoming Rolex Books.
And there are others I cannot mention!
Obviously somebody thinks I have more money than common sense. I wish I did! Well, the more money bit anyways!
I like pigs . . .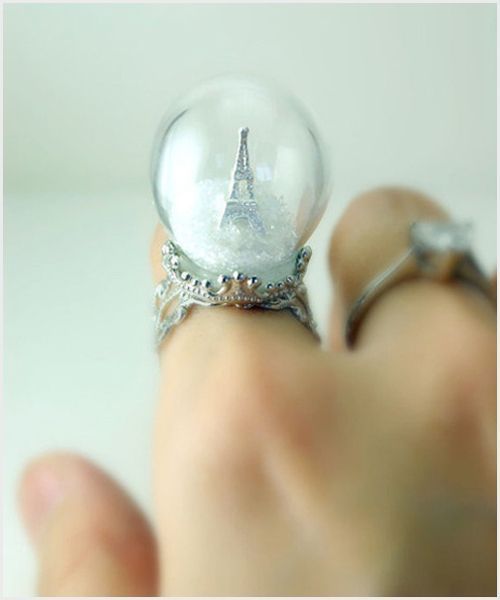 And the idea of hidden worlds . . .
And that's it for today because today I don't really have a lot to say . . .
Some days are like that.
A thought to carry with you through today . . .
❥✻❥.¸¸.✿¨¯`❥✻❥¸¸.✿¨¯`❥✻❥.¸¸.✿¨¯`❥✻❥
The earth laughs in flowers . . . .
~Ralph Waldo Emmerson
❥✻❥.¸¸.✿¨¯`❥✻❥¸¸.✿¨¯`❥✻❥.¸¸.✿¨¯`❥✻❥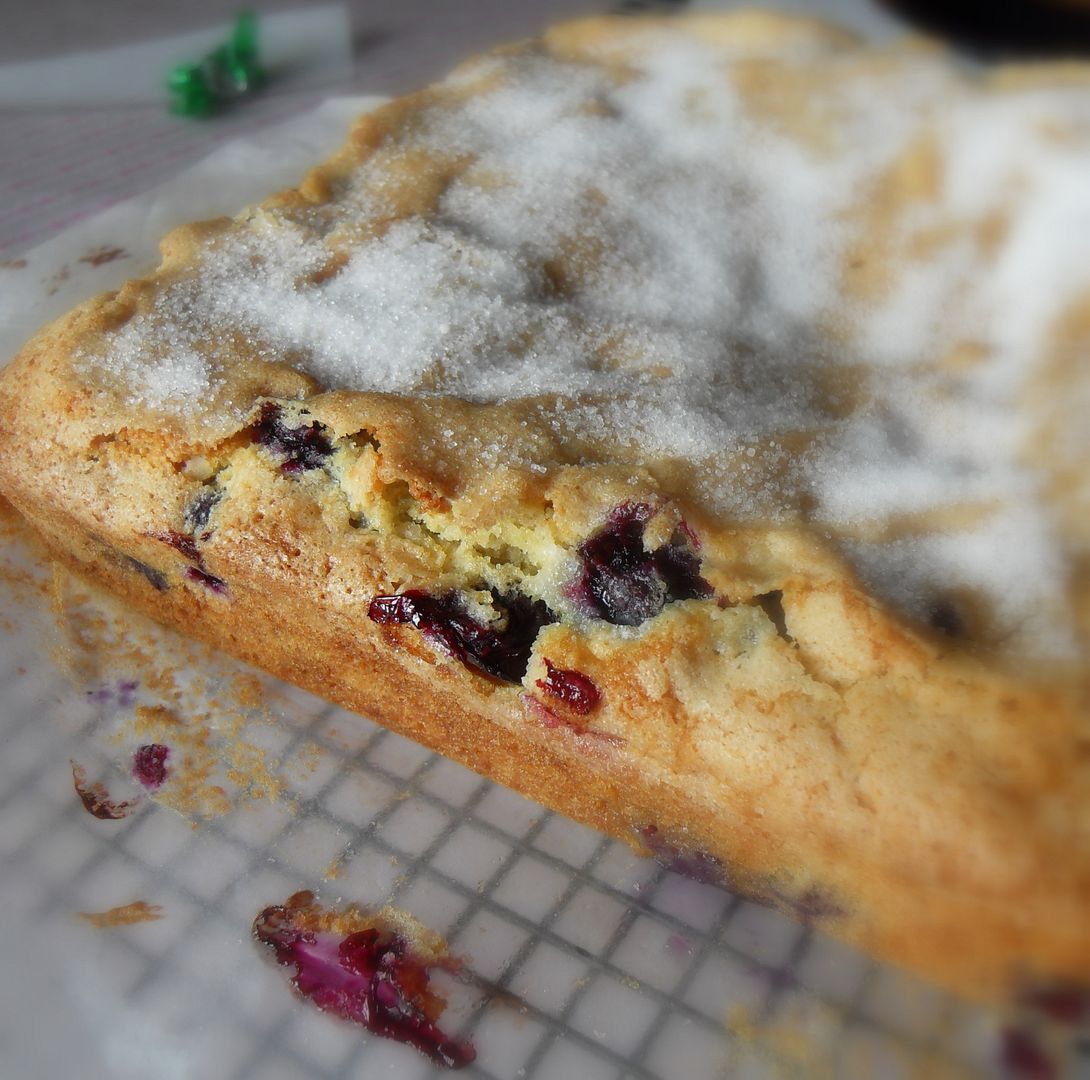 In The English Kitchen today . . .
Blueberry Ribbon Cake
. Scrumptious!
Have a great day today! Happy Saturday. Don't forget . . .
═══════════ ღೋƸ̵̡Ӝ̵̨̄Ʒღೋ ═══════════ ⊰✿░G

░O

░D

⊰✿⊰

L░O░V░E

░S

⊰✿⊰░Y░O░U░⊰✿


═══════════ ღೋƸ̵̡Ӝ̵̨̄Ʒღೋ ═══════════



And I do too!