"The world is fairly studded and strewn with pennies cast broadside from a generous hand. But who gets excited by a mere penny?...It is dire poverty indeed when a man is so malnourished and fatigued that he won't stoop to pick up a penny. But if you cultivate a healthy poverty and simplicity, so that finding a penny will literally make your day, then, since the world is in fact planted with pennies, you have with your poverty bought a lifetime of days. It is that simple. what you see is what you get." ~Anne Dillard

A few of the small and wonderful things which bring untold joy into my life. It's the small things in life which truly mean the most. Simple abundance . . . it's the best.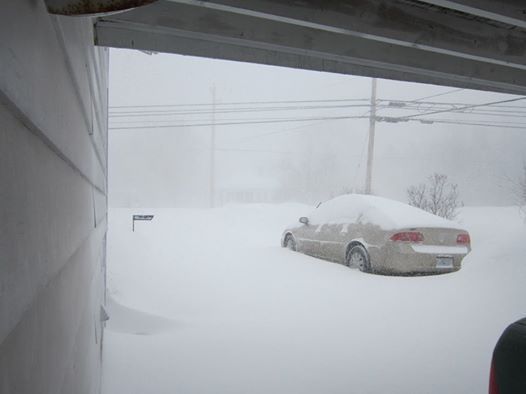 This is a picture taken by my mom's side door yesterday. I am so glad that I don't live in a place where we have to deal with this type of thing. The snow just keeps coming and coming . . . I think I am a cold weather wimp now. I called my mom after church yesterday and this is what was happening. She said they couldn't even see across the street. Everyone was staying put for the day and who can blame them! Having a place to stay warm and dry on a day like this . . . my heart aches for those who are homeless in this kind of weather.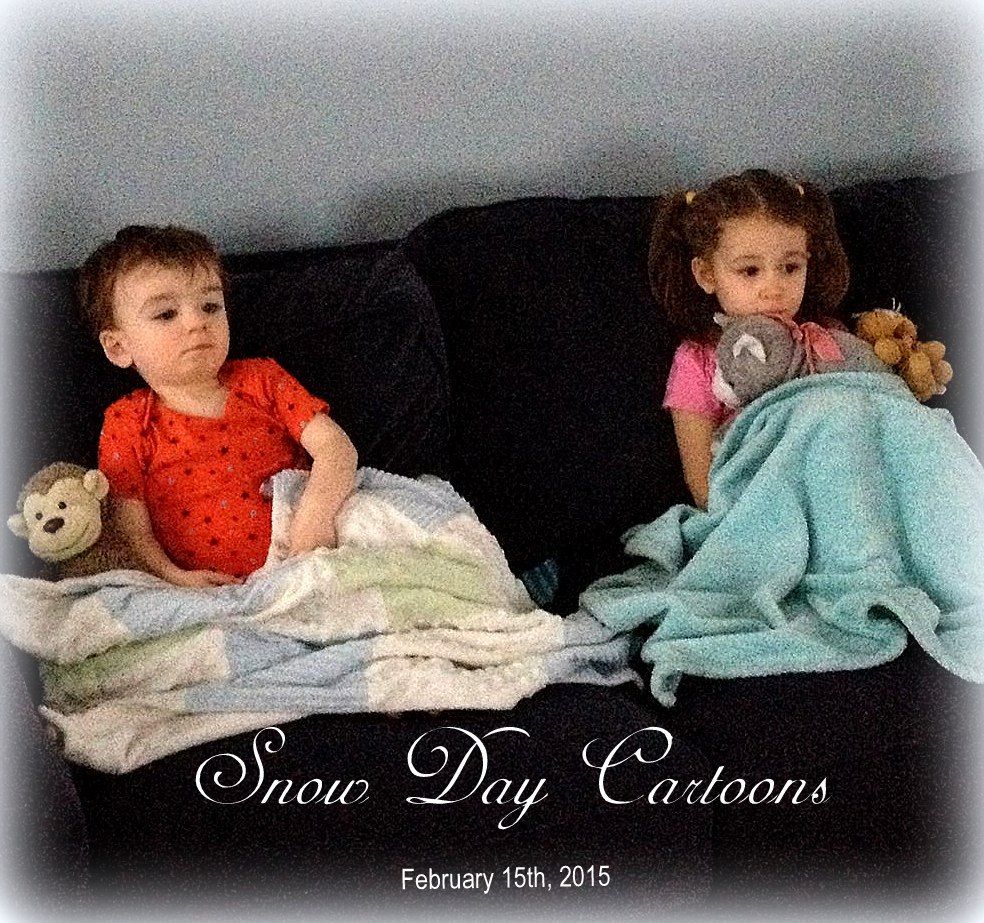 Not too many people were going very far yesterday it seems. Cam and Maryn were enjoying watching cartoons together after baking and eating cupcakes. Must have been really good! They both look totally engrossed! Nothing like being indoors under a cosy blanket with your bestest stuffed toys and watching cartooons with your best friend on a cold and snowy day!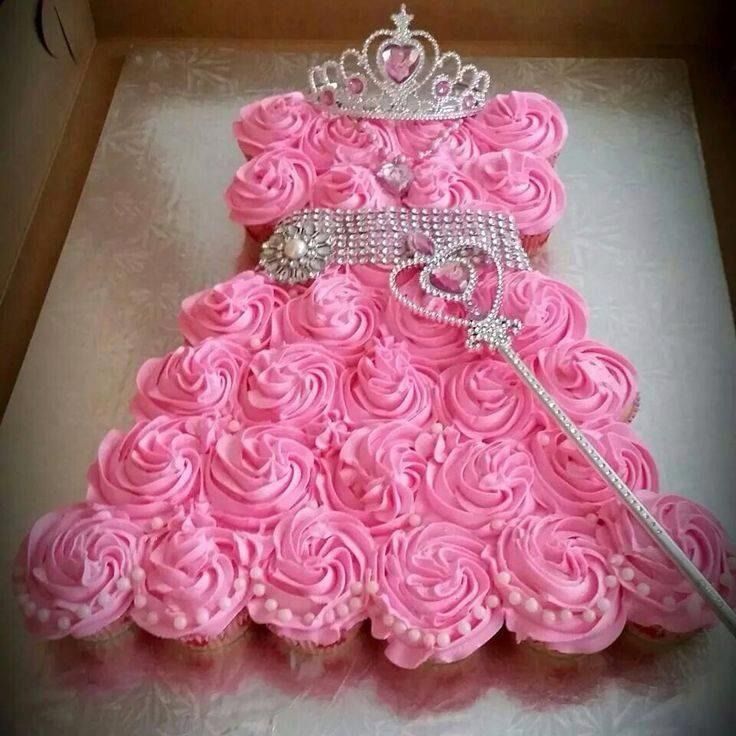 I found this on facebook. I don't know who it belongs to, but it is adorable. I tried to find the source, but couldn't, so if it's yours let me know and I will give credit where credit is due. Maryn turns four later this month and I am thinking this would be the most fabulous cake for a little princess. It's just cupcakes put together with a few garnishes like a fairy want, tiara, etc. Simple!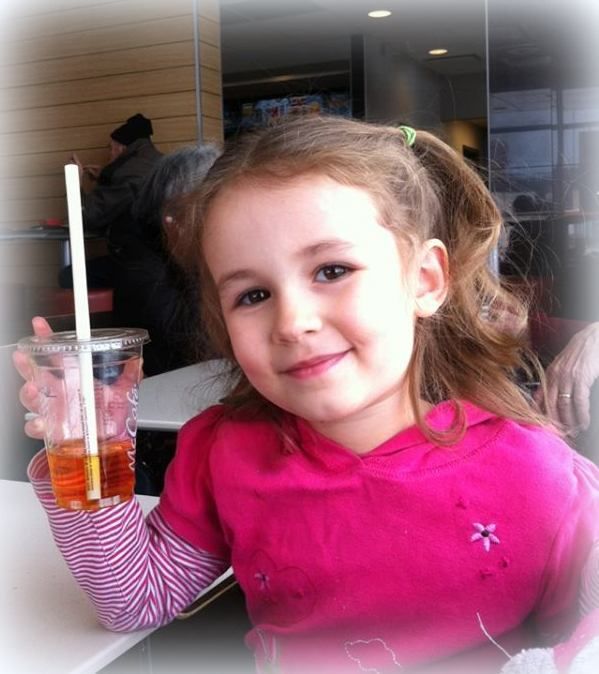 It's hard to believe that our little princess is going to be four. Seems like only yesterday that she was a wee baby. I better get her Birthday Card/Package into the post today or she won't be getting it in time!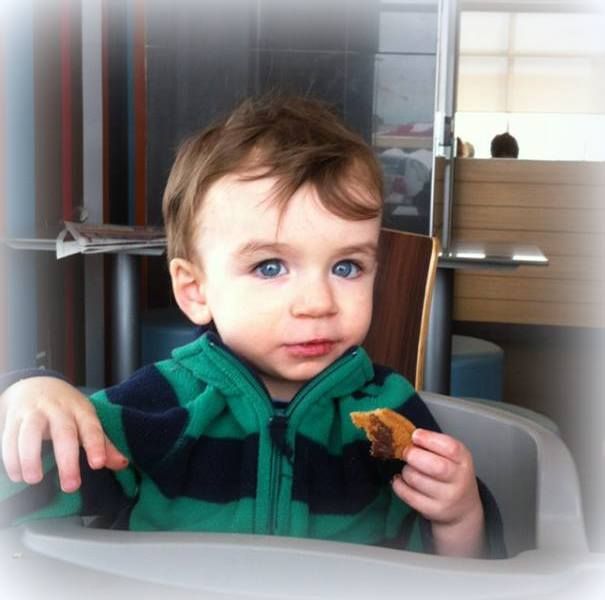 Looks like Cam is enjoying his cookie. He has the most beautiful distinctive blue eyes. Such a little man. He's growing up quickly also. I wonder how old he will be before I get to see him in person . . . best not to think about things like that.
I think my daughter has beautiful children. But then again, I think all my grandchildren are beautiful. I think every grandmother does.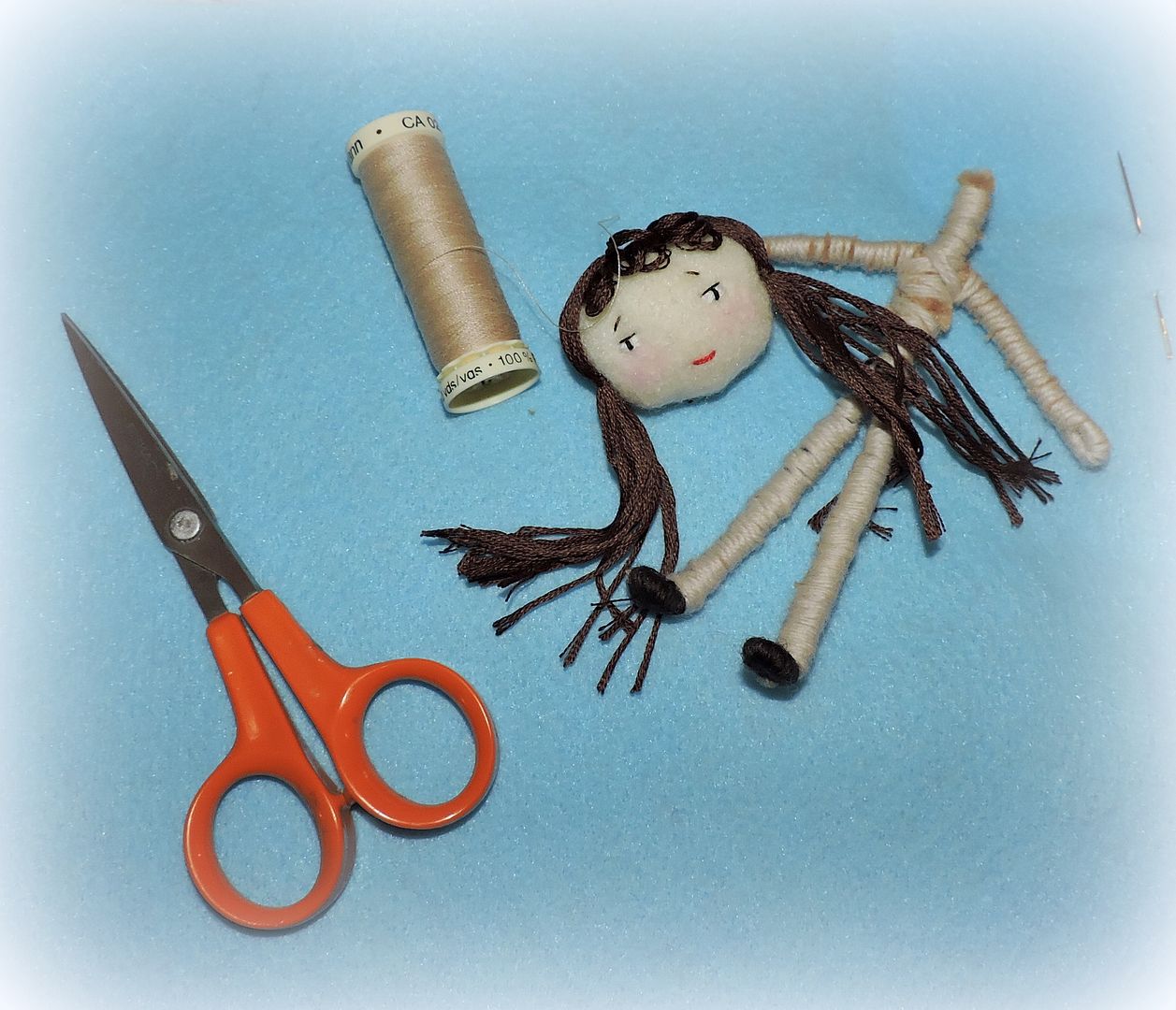 Busy hands. My mother always said idle hands were the devil's work and so I keep mine busy.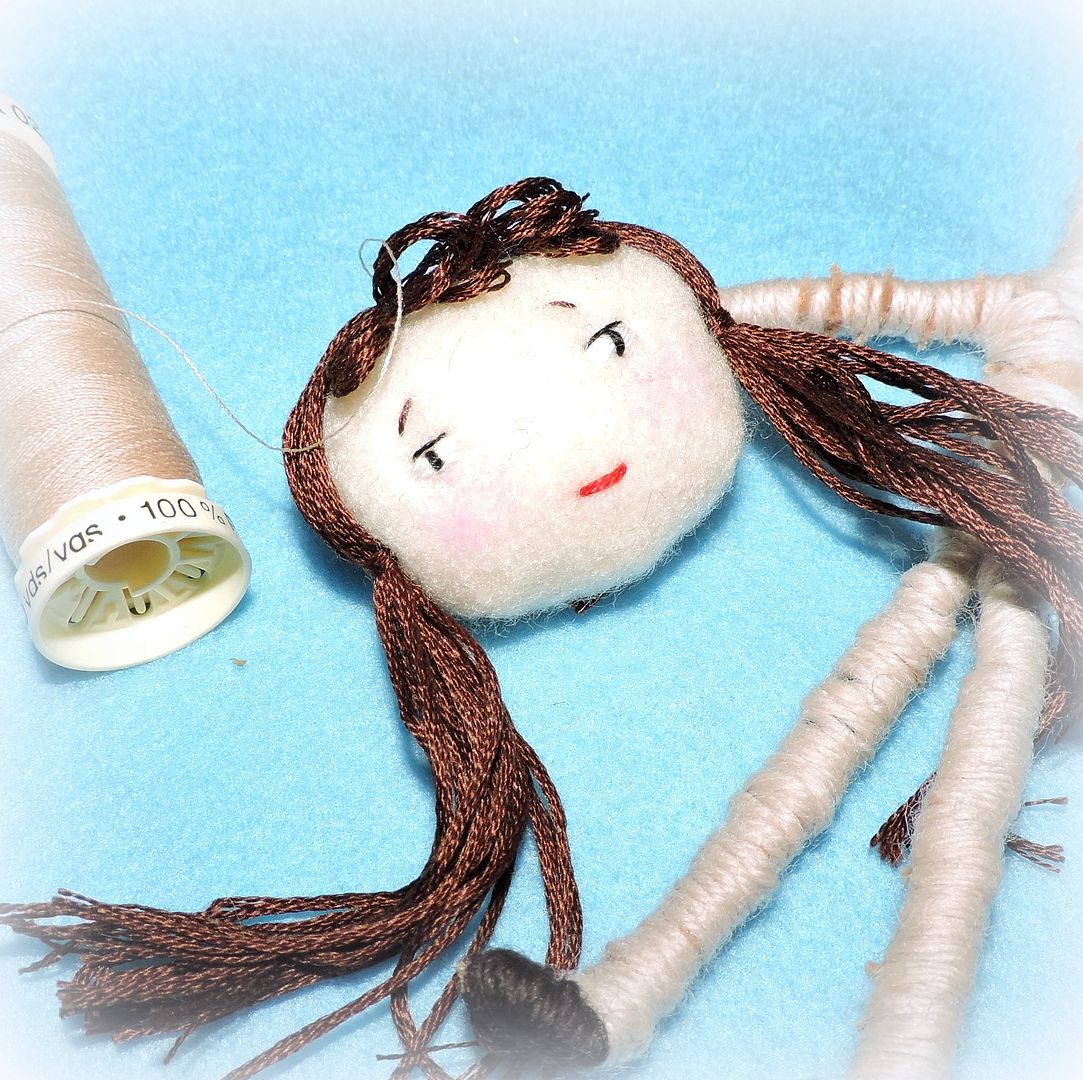 More will be revealed soon. This little girl is in the act of becoming . . . watch this space.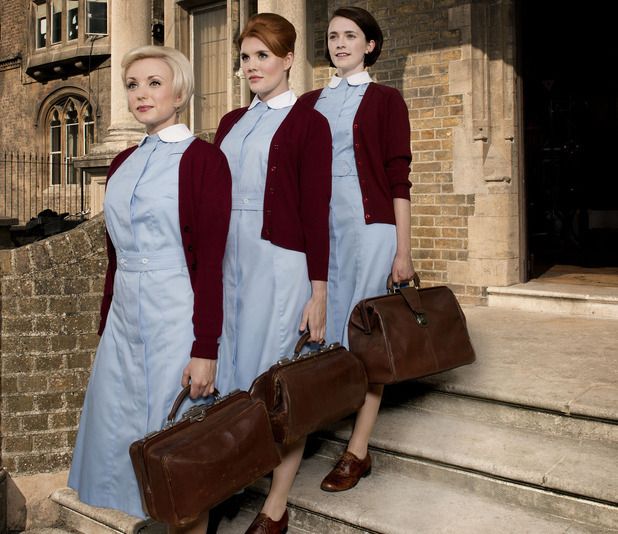 Sunday evenings and Call The Midwife. I blubbered my way through another episode last night. I don't think I have managed not to shed a tear yet this year. It's a cracker. Won't give away any spoilers to my North American Friends, except to say that . . . this series just goes from strength to strength!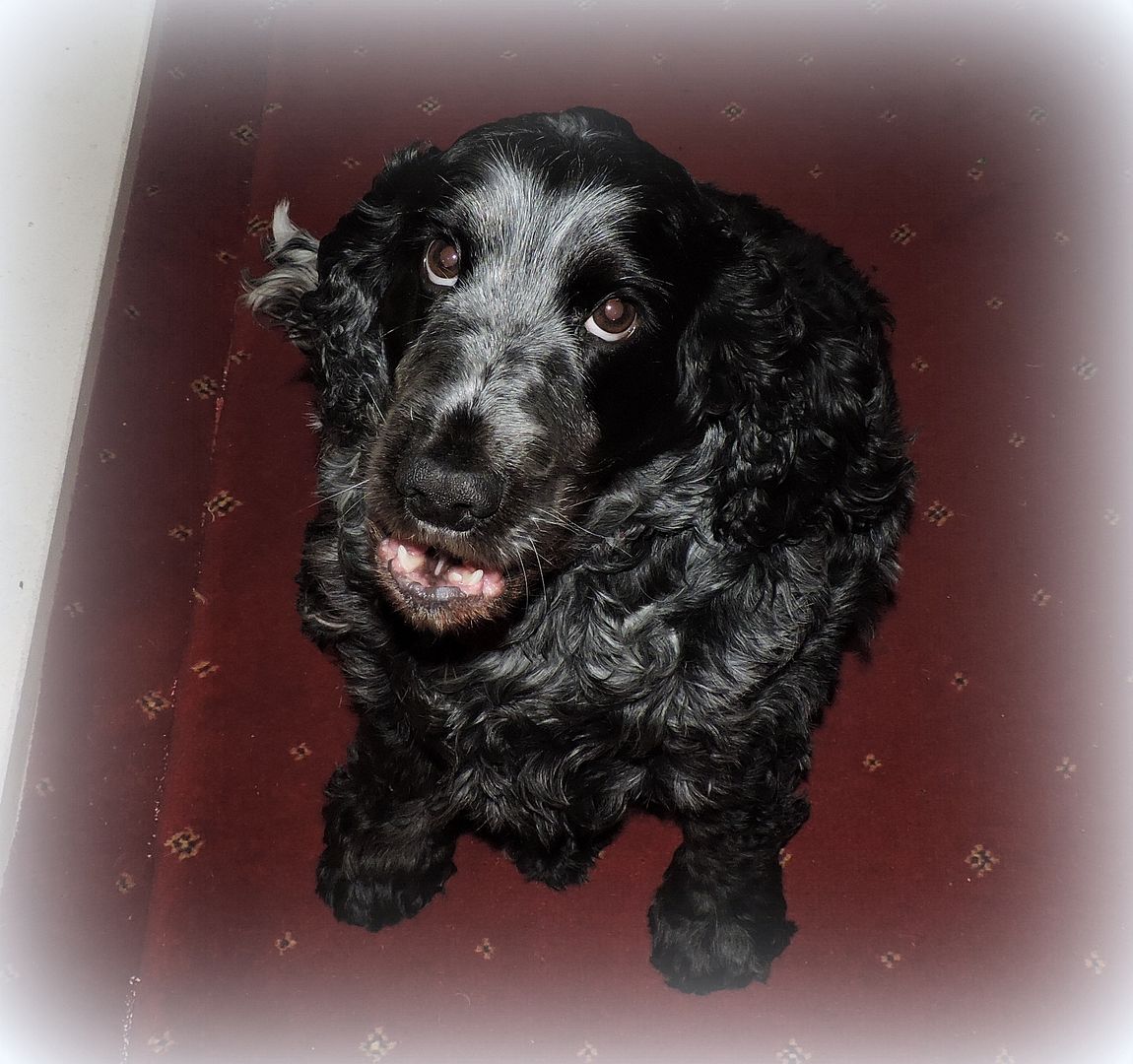 Nobody can beat the worth of a loyal early morning companion. This wee one is telling me it's time for me to get off this thing and get her breakfast ready. I best listen to her!
A thought to carry with you through today . . .
ღϠ₡ღ¸.✻´´¯`✻.¸¸.Ƹ̴Ӂ̴Ʒ.
(¸.❀⁀⋱‿✿"
"What is most important almost always involves
the people around us."
~Thomas S Monson
❥✻❥.¸¸.✿¨¯`❥✻❥¸¸.✿¨¯`❥✻❥.¸¸.✿¨¯`❥✻❥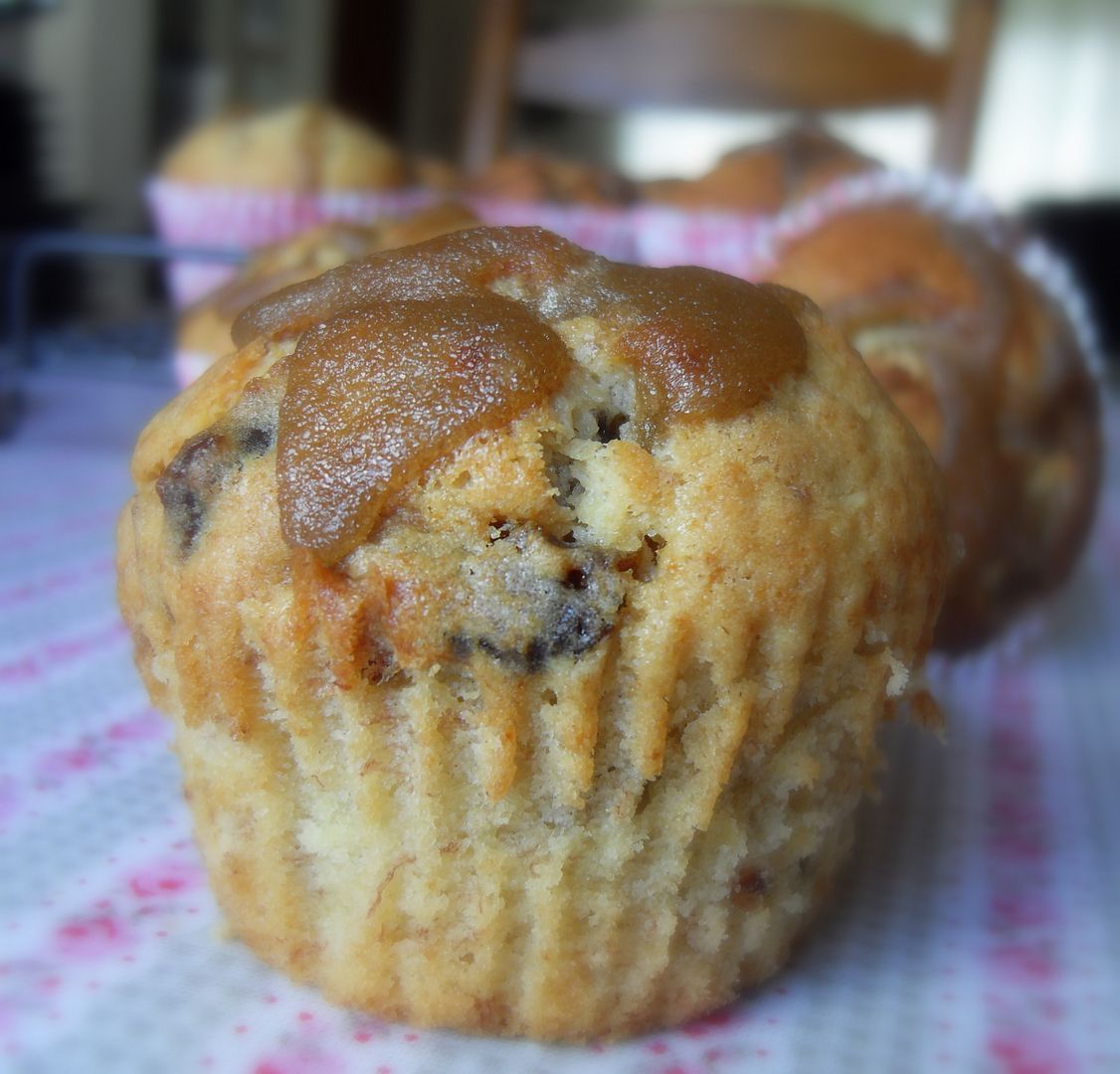 Baking in The English Kitchen today . . .
Banana and Sticky Date Muffins
, with a brown sugar glaze.
Happy Monday! I hope it gets your week off to a very good start! May it be filled to overflowing with small and wonderful things! Don't forget.
═══════════ ღೋƸ̵̡Ӝ̵̨̄Ʒღೋ ═══════════ ⊰✿░G
░O
░D
⊰✿⊰

L░O░V░E
░S

⊰✿⊰░Y░O░U░⊰✿
═══════════ ღೋƸ̵̡Ӝ̵̨̄Ʒღೋ ═══════════
And I do too!