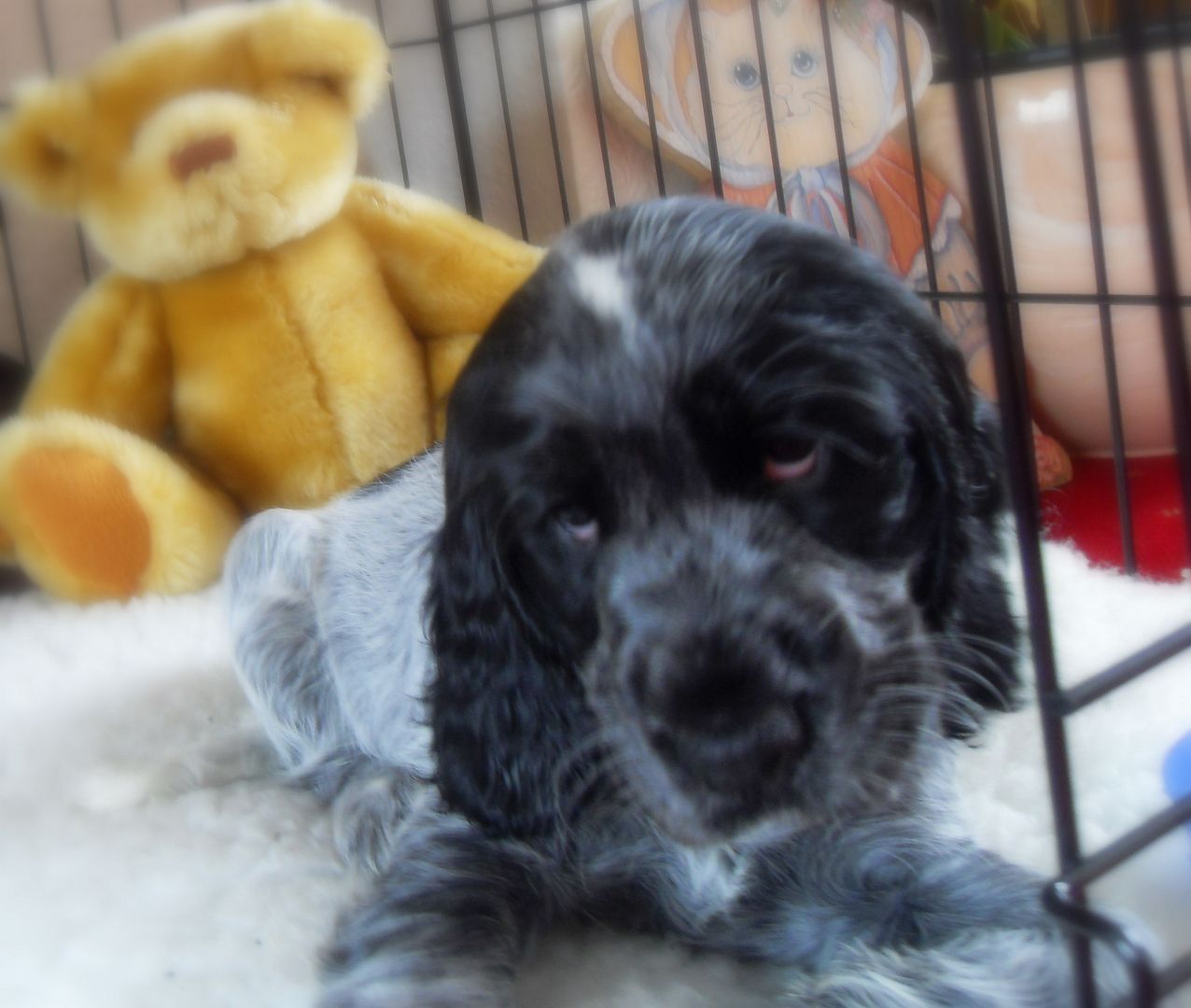 A friend of ours just got a new puppy yesterday. A Springer Spaniel/Collie cross. Of course he is adorable. This is a photograph of Mitzie the day we brought her home. It was on my birthday five years ago this coming August. It's hard to believe that she will be five years old in June!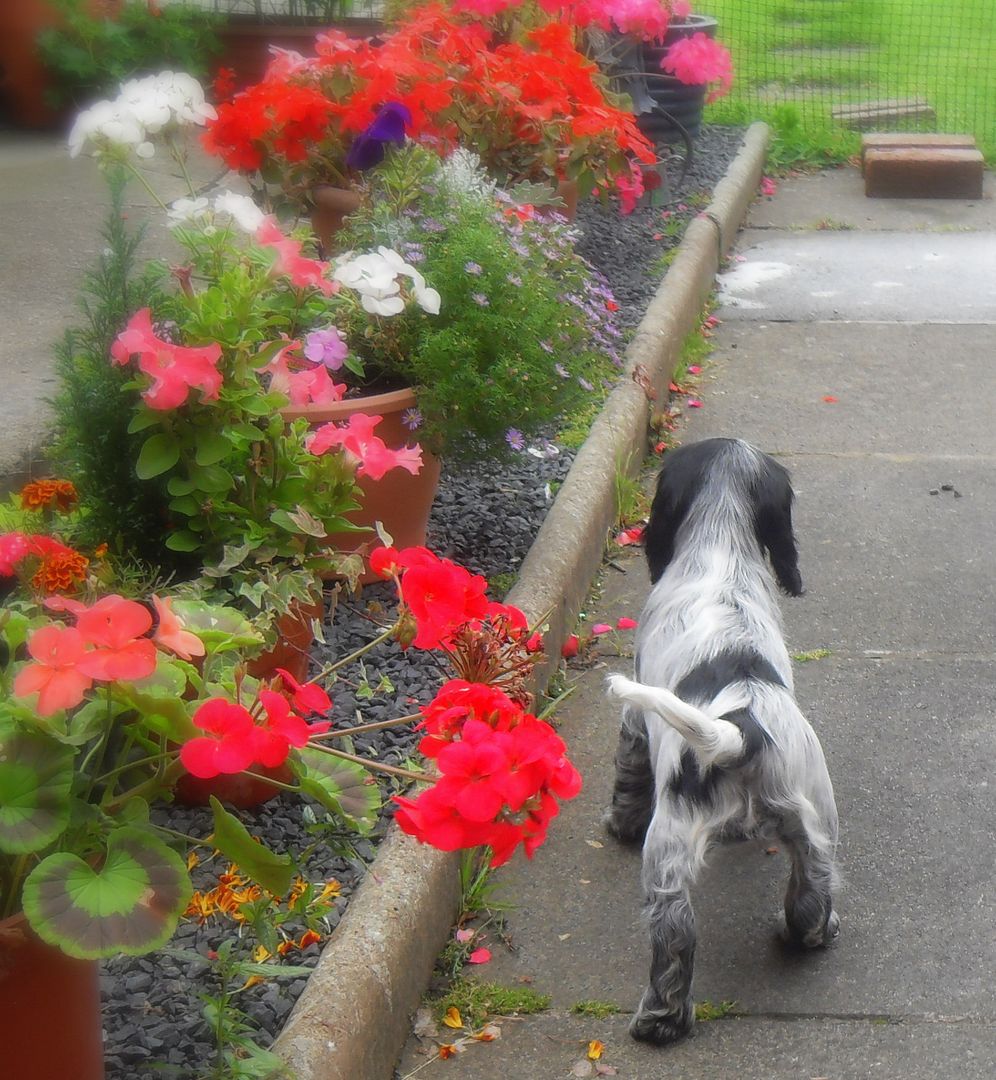 She was such a brave little girl when I think about it. I remember cradling her in my lap on the way home from where we got her. She was so tiny. Thinking back it must have been quite scary for her . . . being away from her mother and siblings for the very first time . . . and being with people she did not know.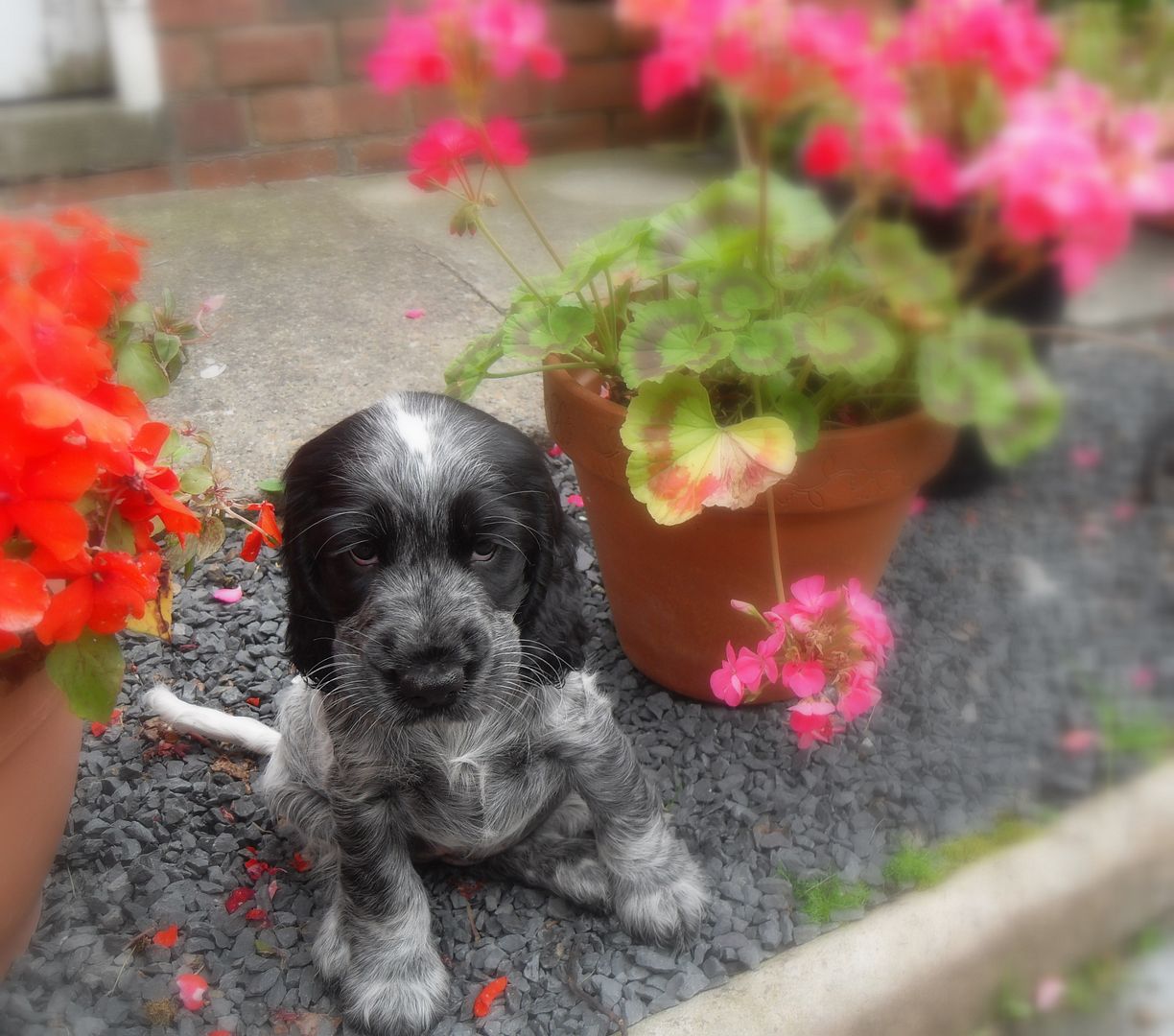 When I look at the baby pictures of her she looks so white. She would be mostly white if we were to let her hair grow out as long as it is supposed to be. She has never really liked being fussed with when it comes to brushing and grooming . . . so we keep her clipped fairly short. It is hard to believe now that she was once smaller than our flower pots!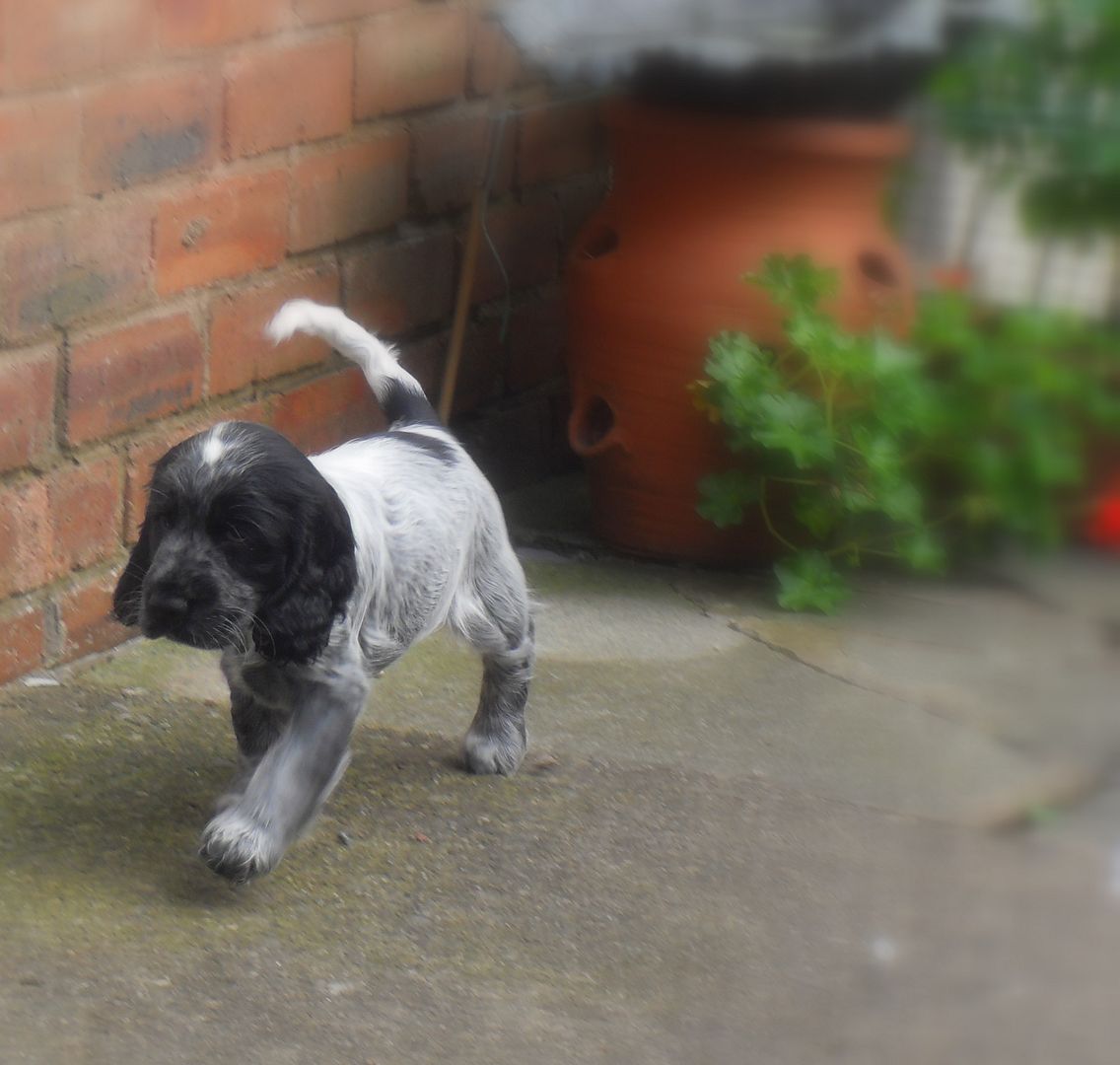 We had spent a few weeks puppy proofing our garden . . . blocking off the grassed area from the patio part, making sure that she couldn't get near the pond. That was my biggest fear. Spaniels are supposed to love water and I was really afraid she would fall in and drown.
Shoulda known, she's not typical. She is not fond of water at all. And especially not baths. Or is that every dog?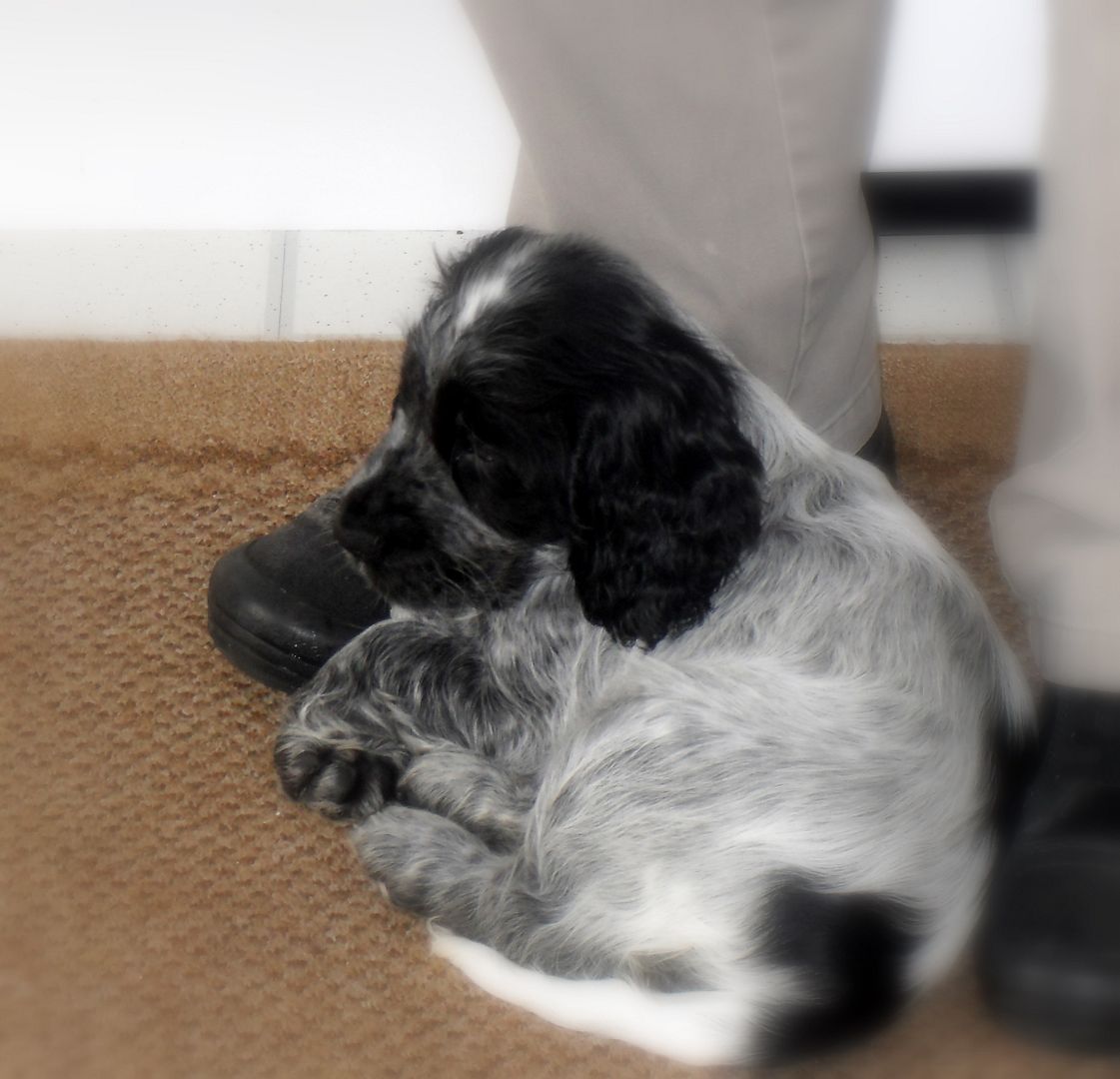 It didn't take her very long to wrap us around her little paws . . .
Small wonder . . . I think God makes baby animals cuter on purpose . . . so that He doesn't have to worry much about them being taken care of. How can you resist loving and caring for such cuteness?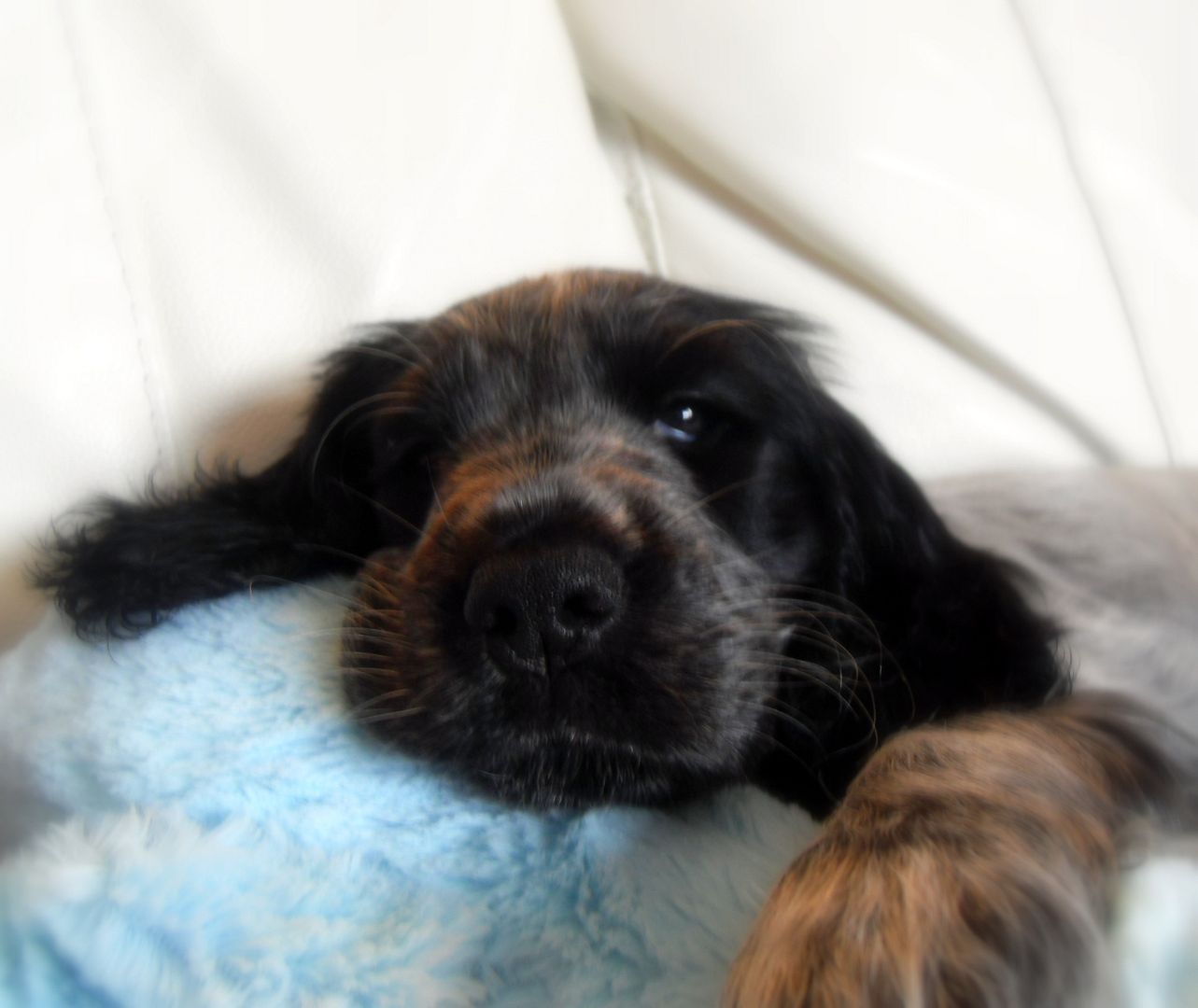 This was cuddles after her first bath. She was so snuggly and cuddly . . . and right at home in Todd's arms.
Be right back . . . I have to go snuffle her for a few minutes . . . she's being really cuddly now.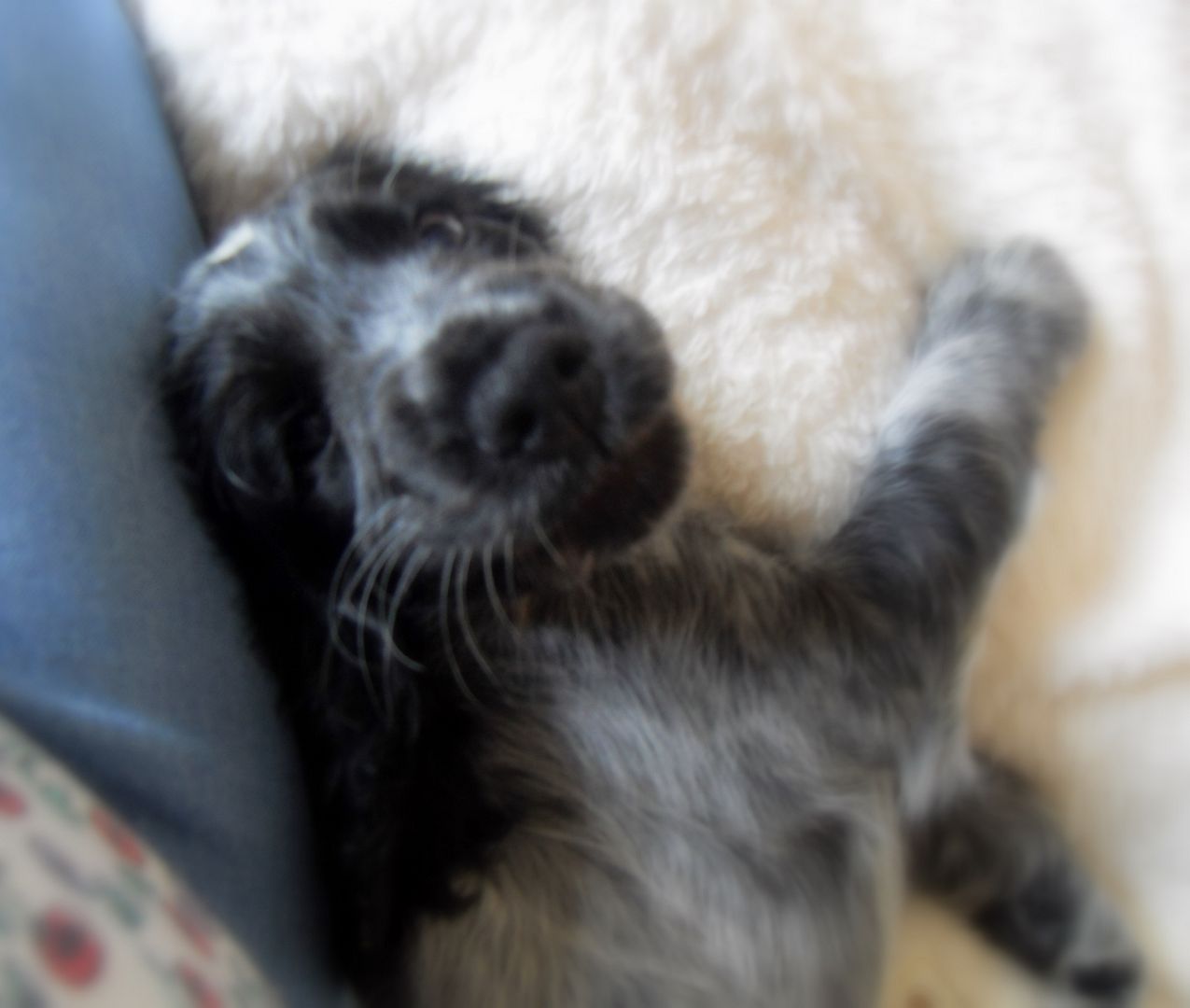 She's always been really cuddly . . . my early morning companion.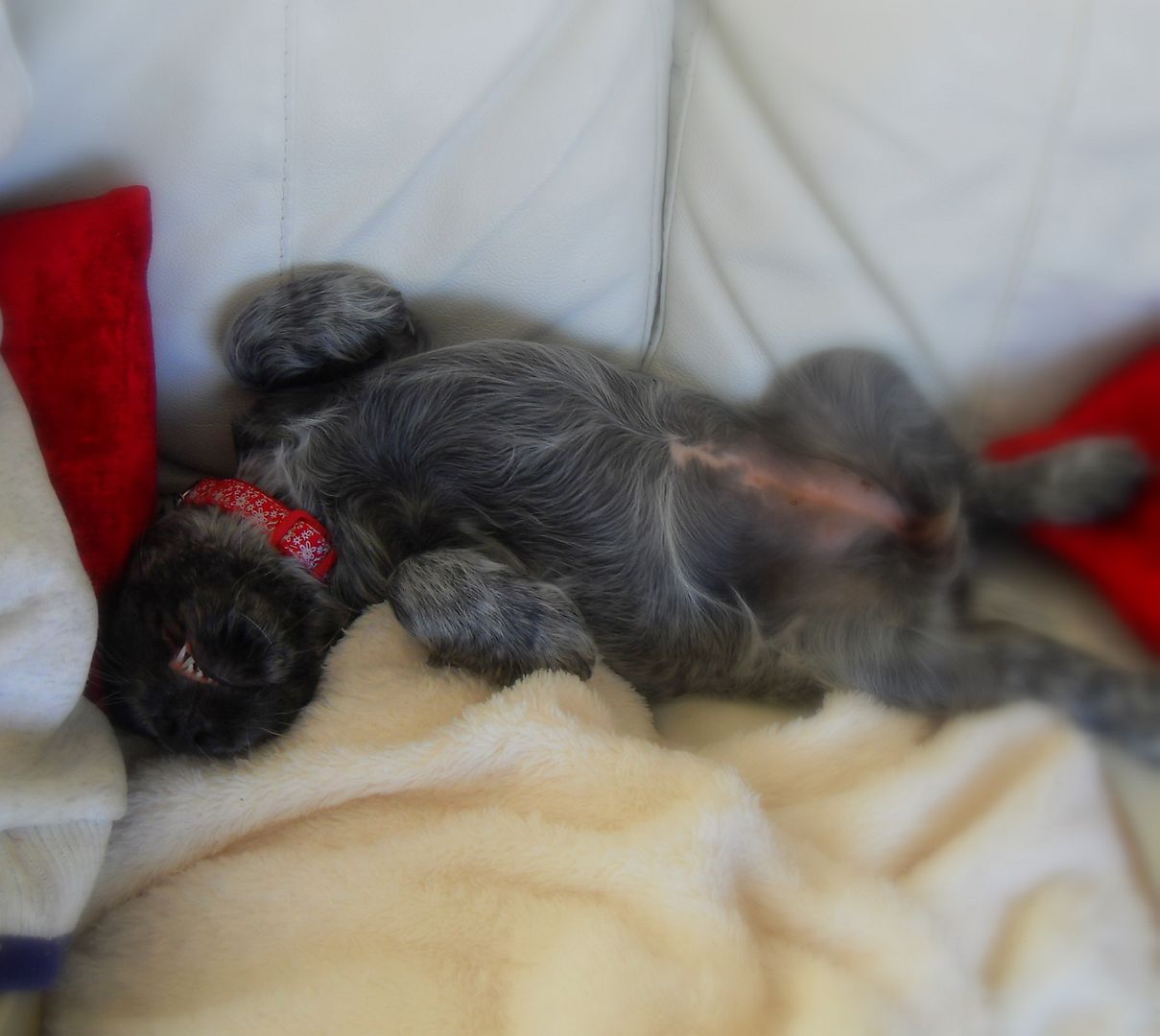 This has always been her favourite way of relaxing . . .
both then . . .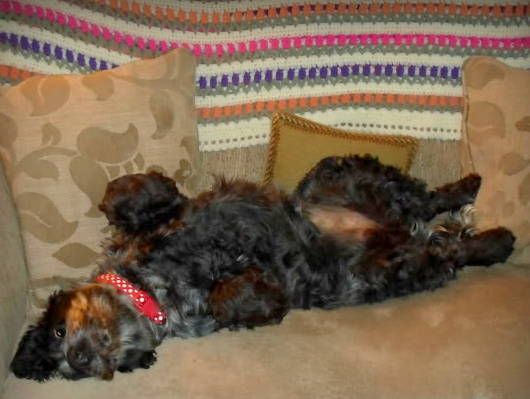 And now . . .
She just takes up a lot more space now. Bless her little cotton socks . . .
She's always loved sitting in her little patch of sunlight and surveying her domain . . .
She's always tolerated my fussin with silly hats . . .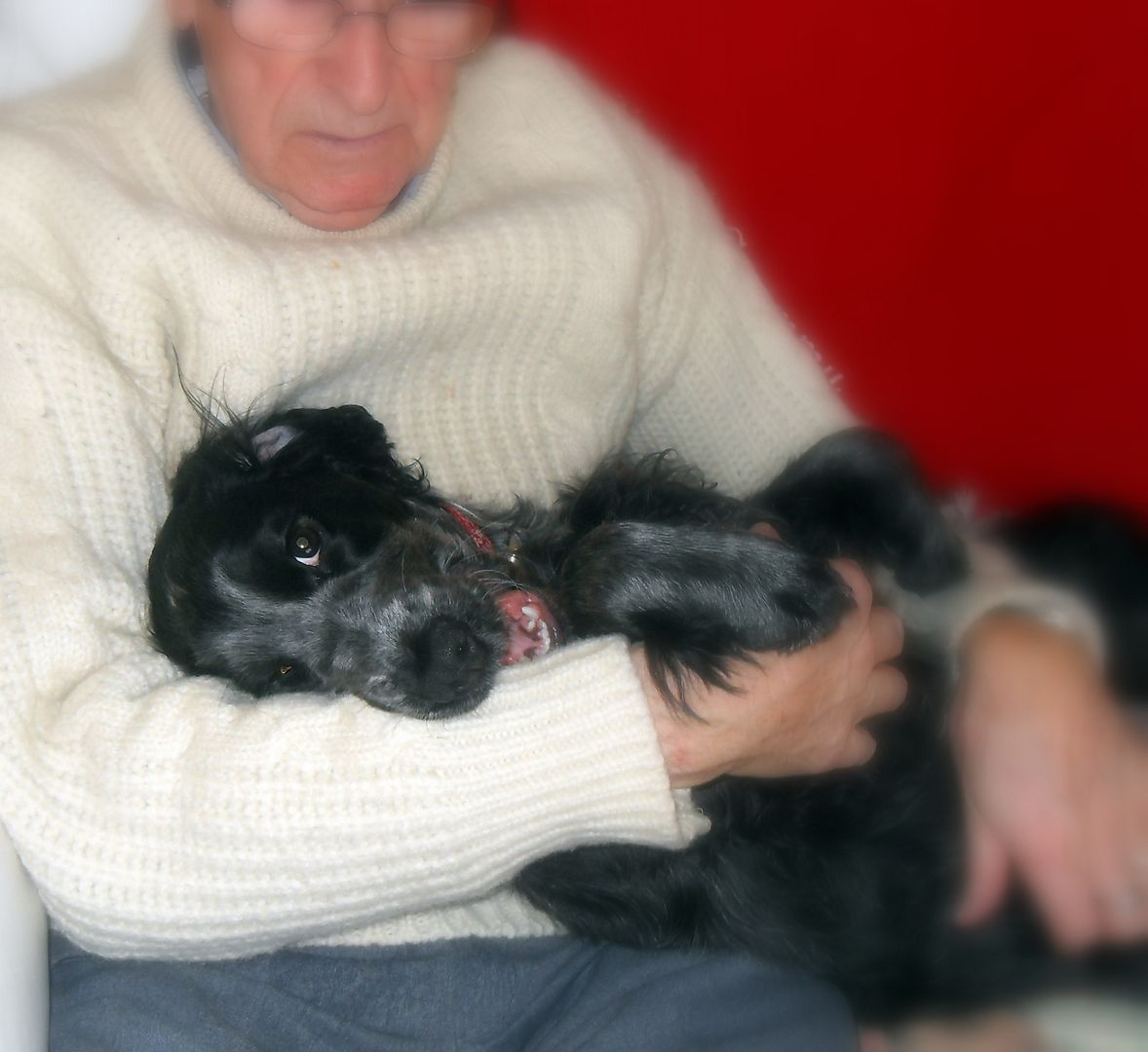 She's always been affectionate . . .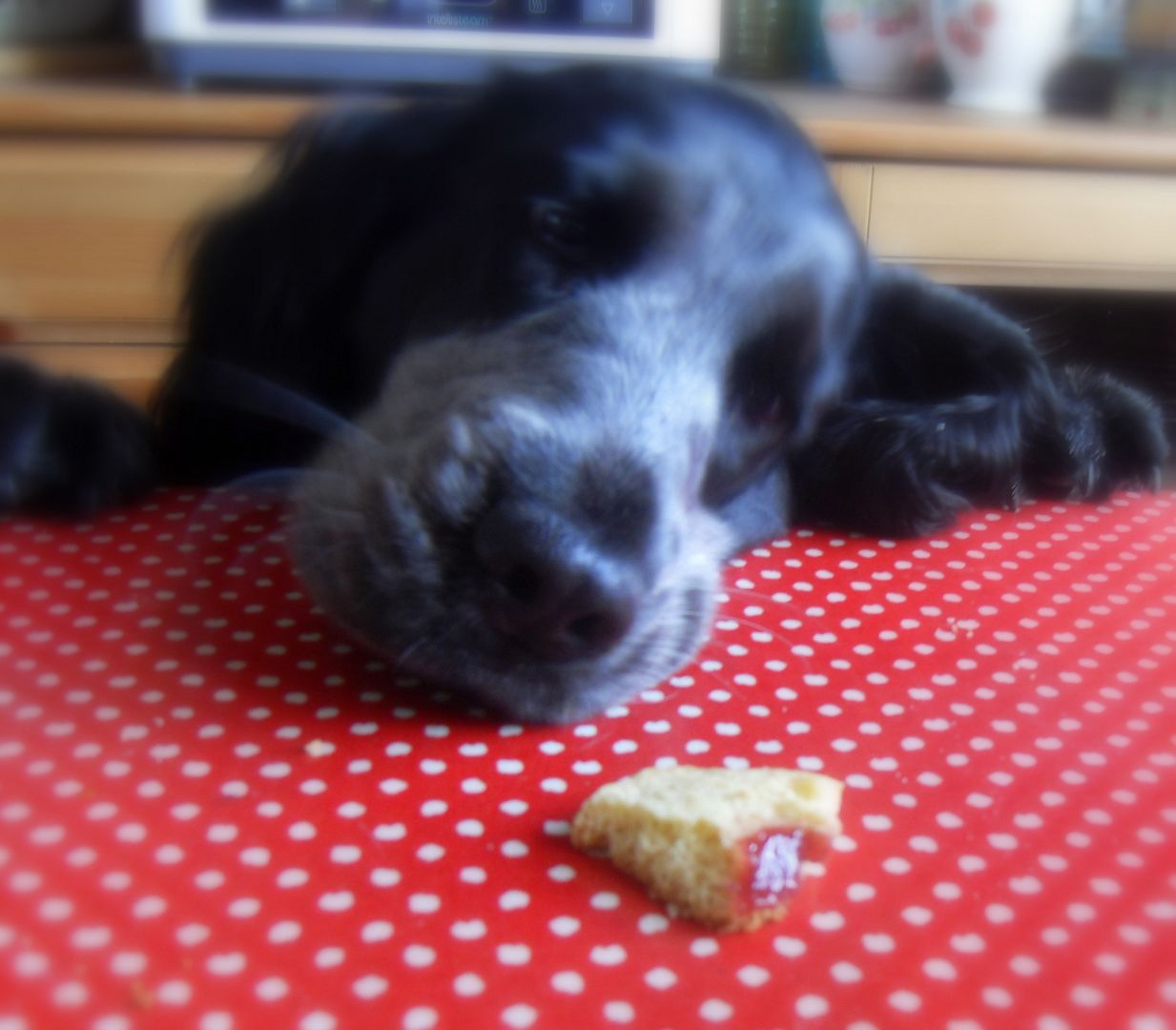 She's always enjoyed helping me bake . . .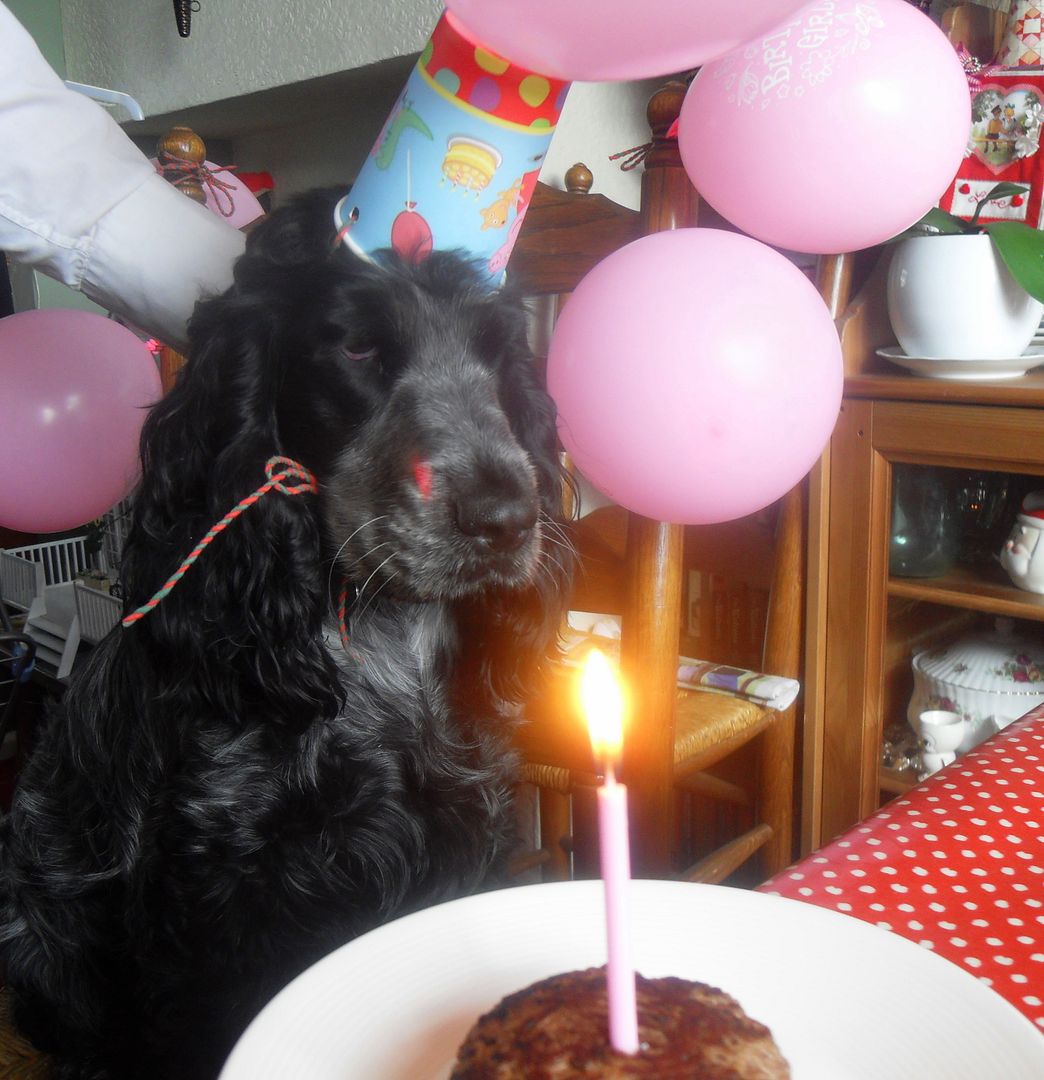 Long suffering . . . just so long as there is some food involved . . .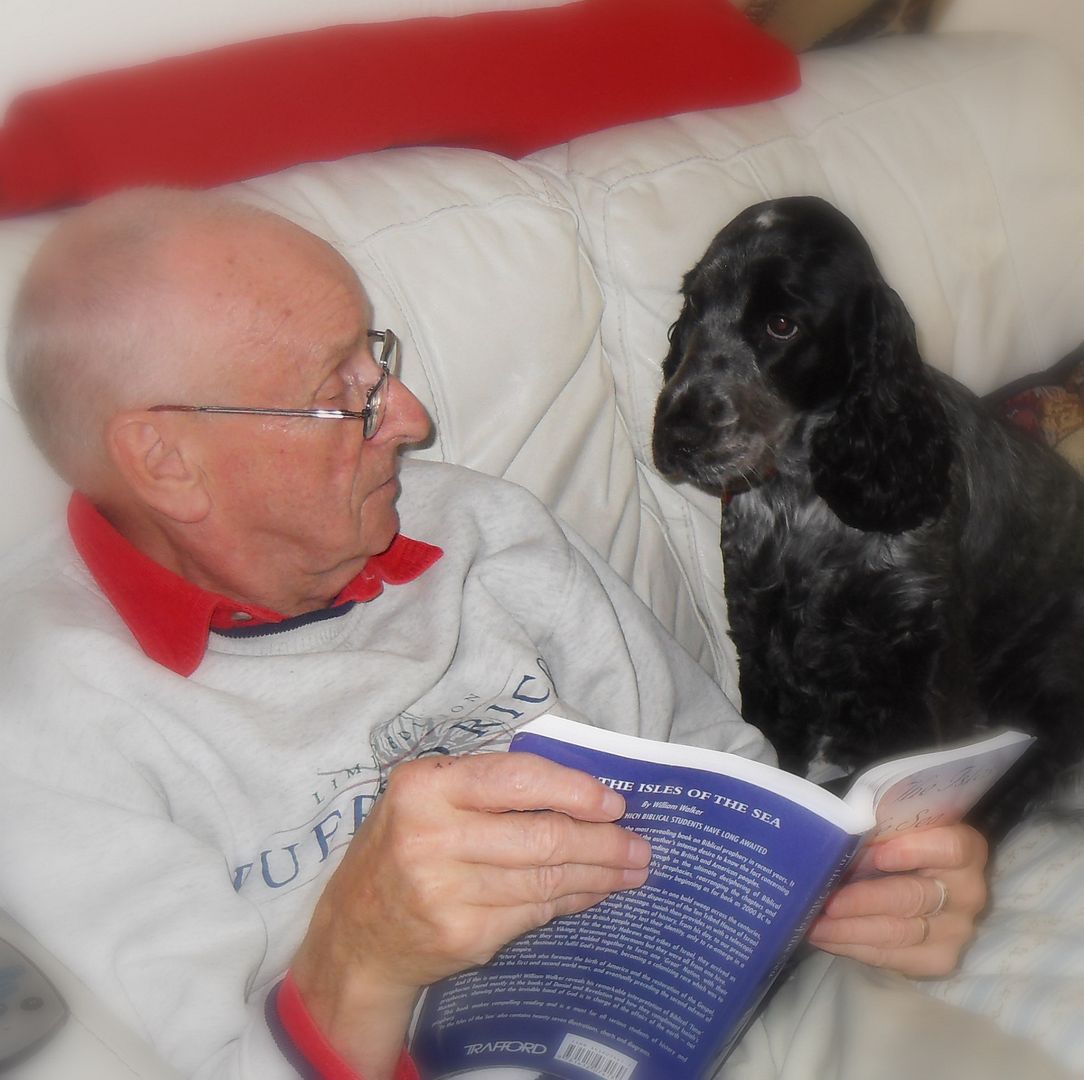 Intelligent . . .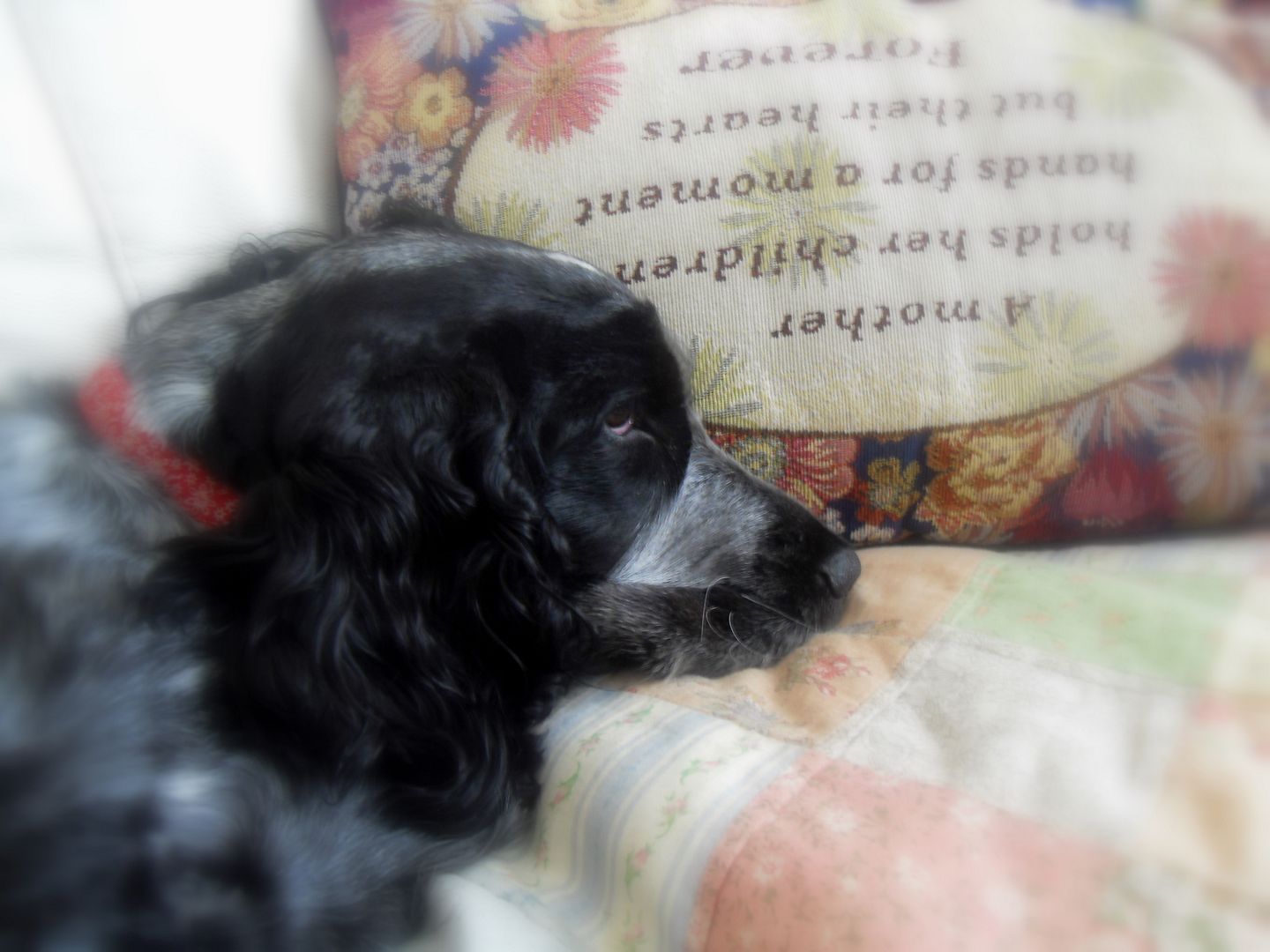 Thoughtful . . .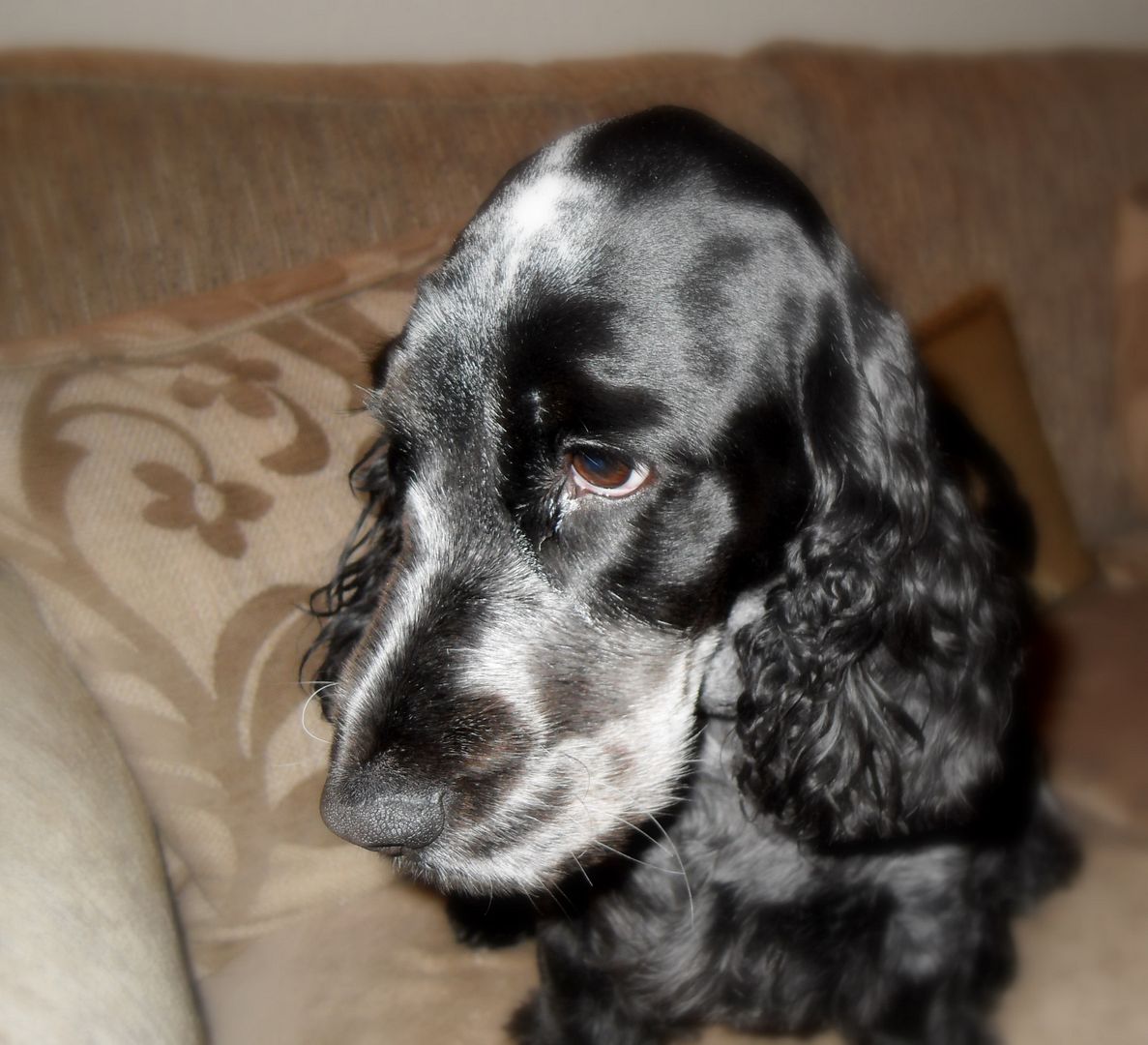 A tiny bit of a diva . . .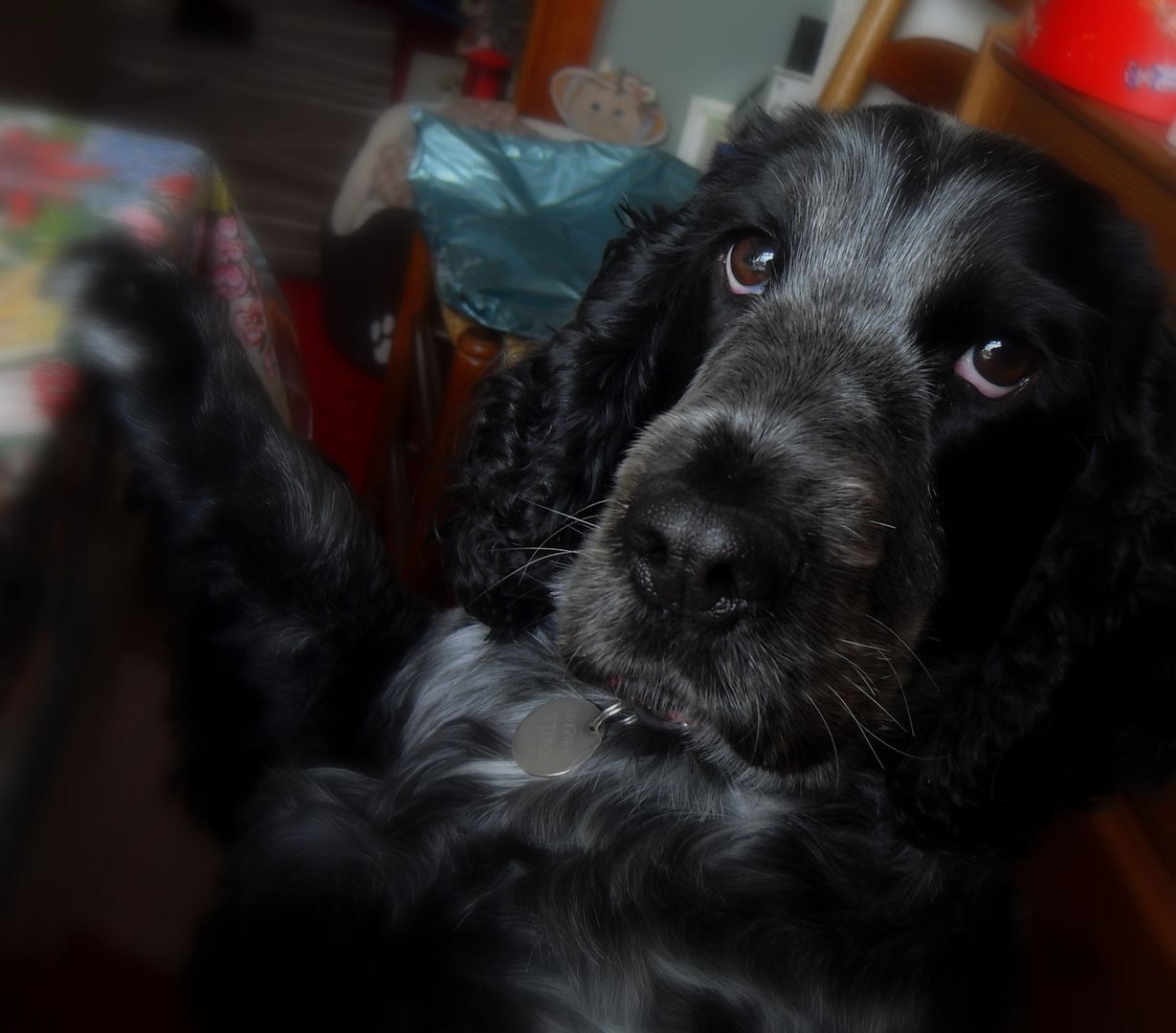 Always interested in what we are doing . . .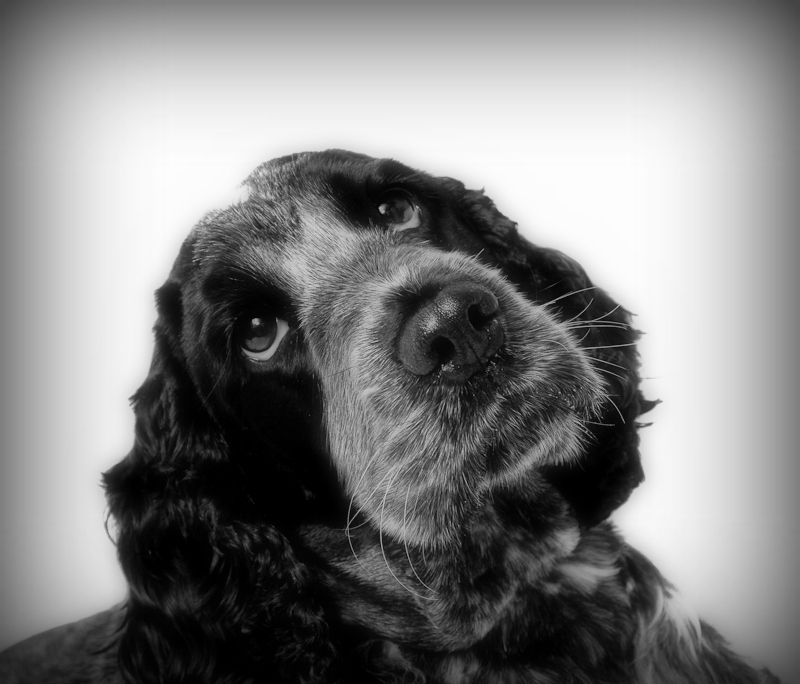 Willing to work hard for . . . cheese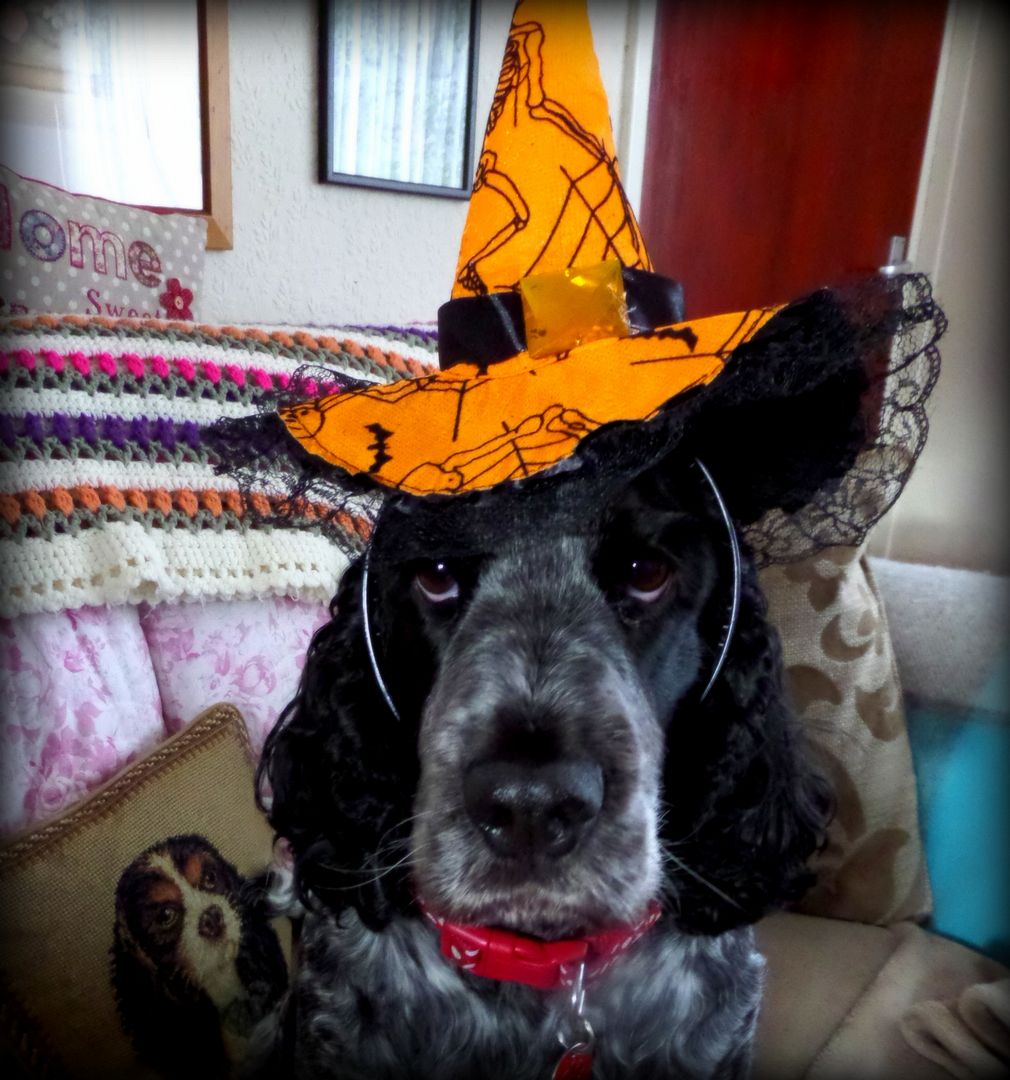 Or chicken . . . .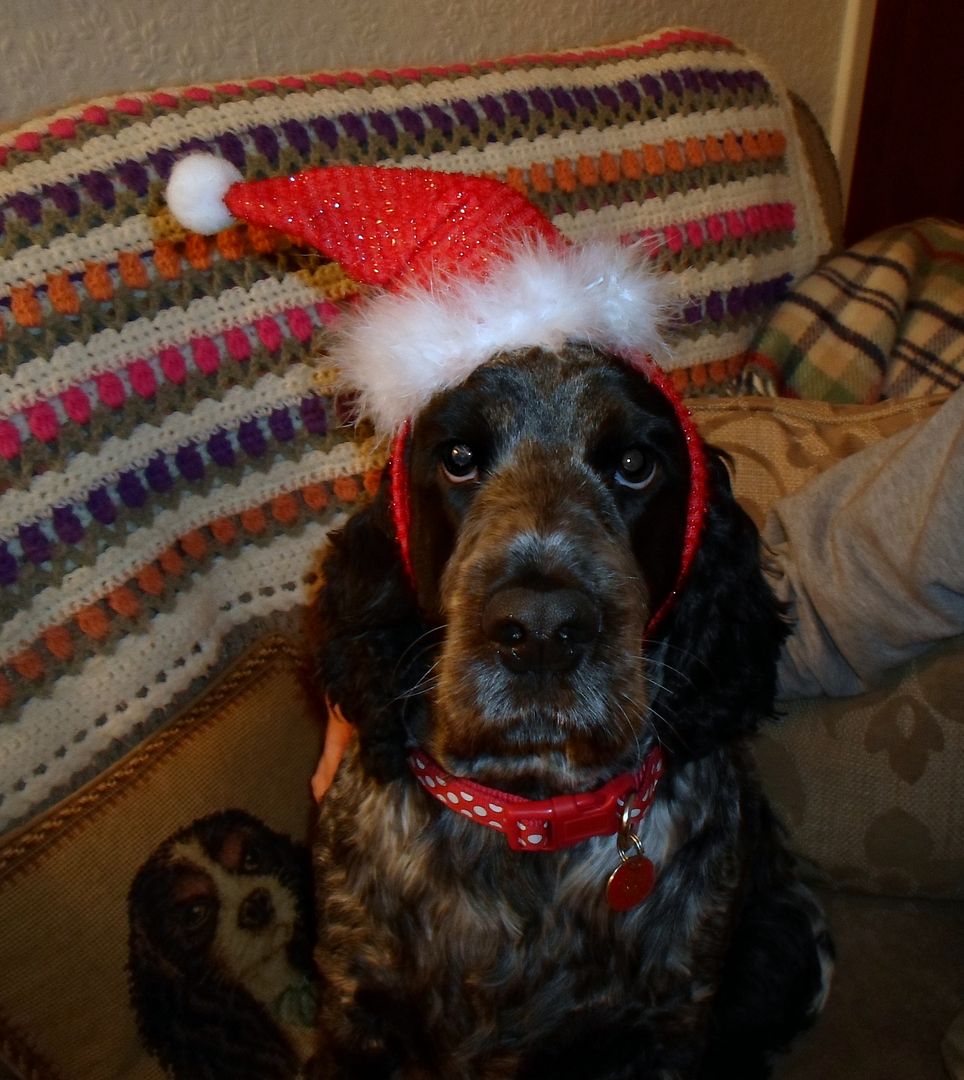 Or both . . .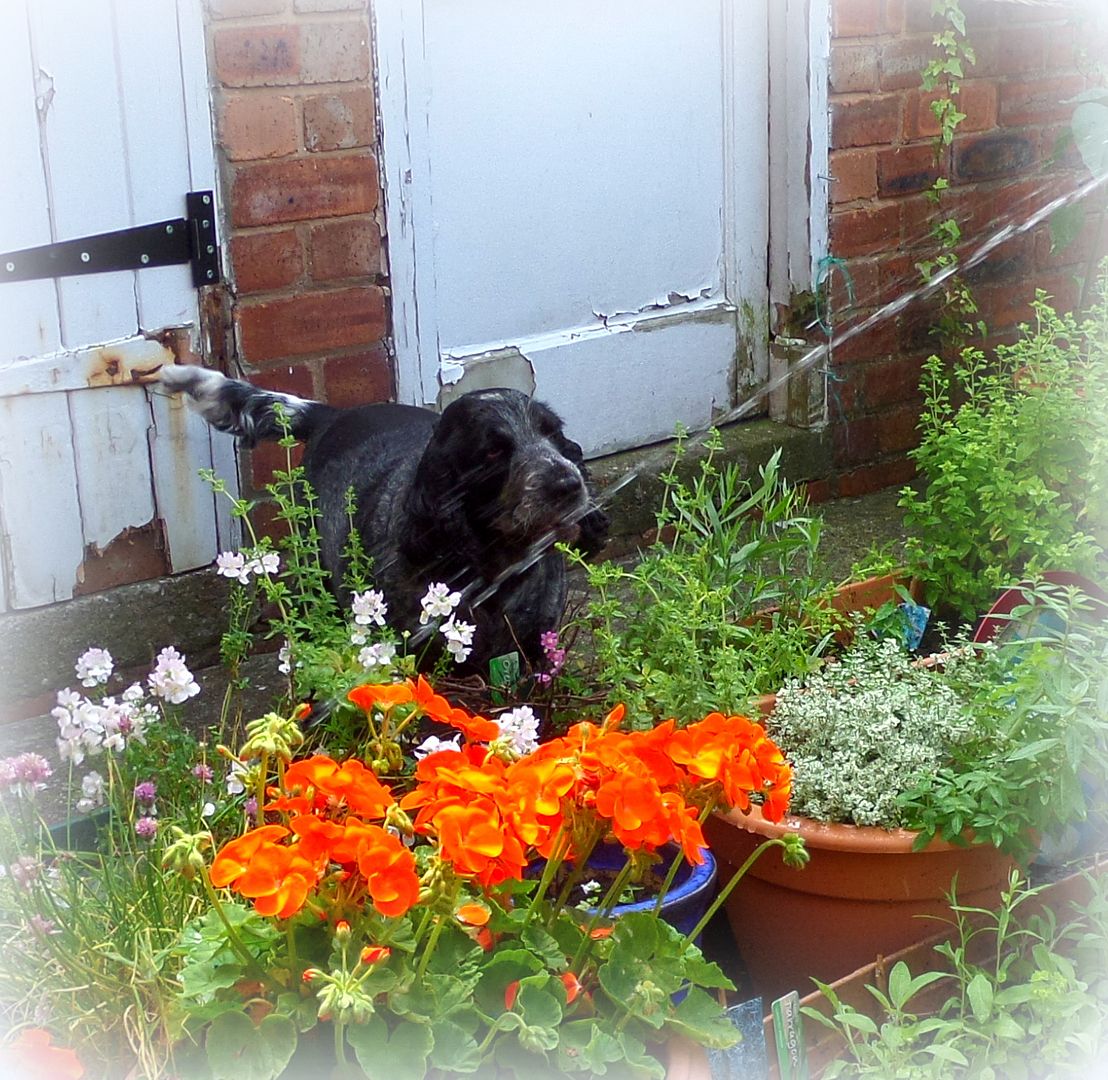 We could not imagine life without her in it . . . she brings us both so much joy. Todd says she doesn't go on walks . . . she goes on sniffs and it drives him to distraction . . . but he adores her so . . .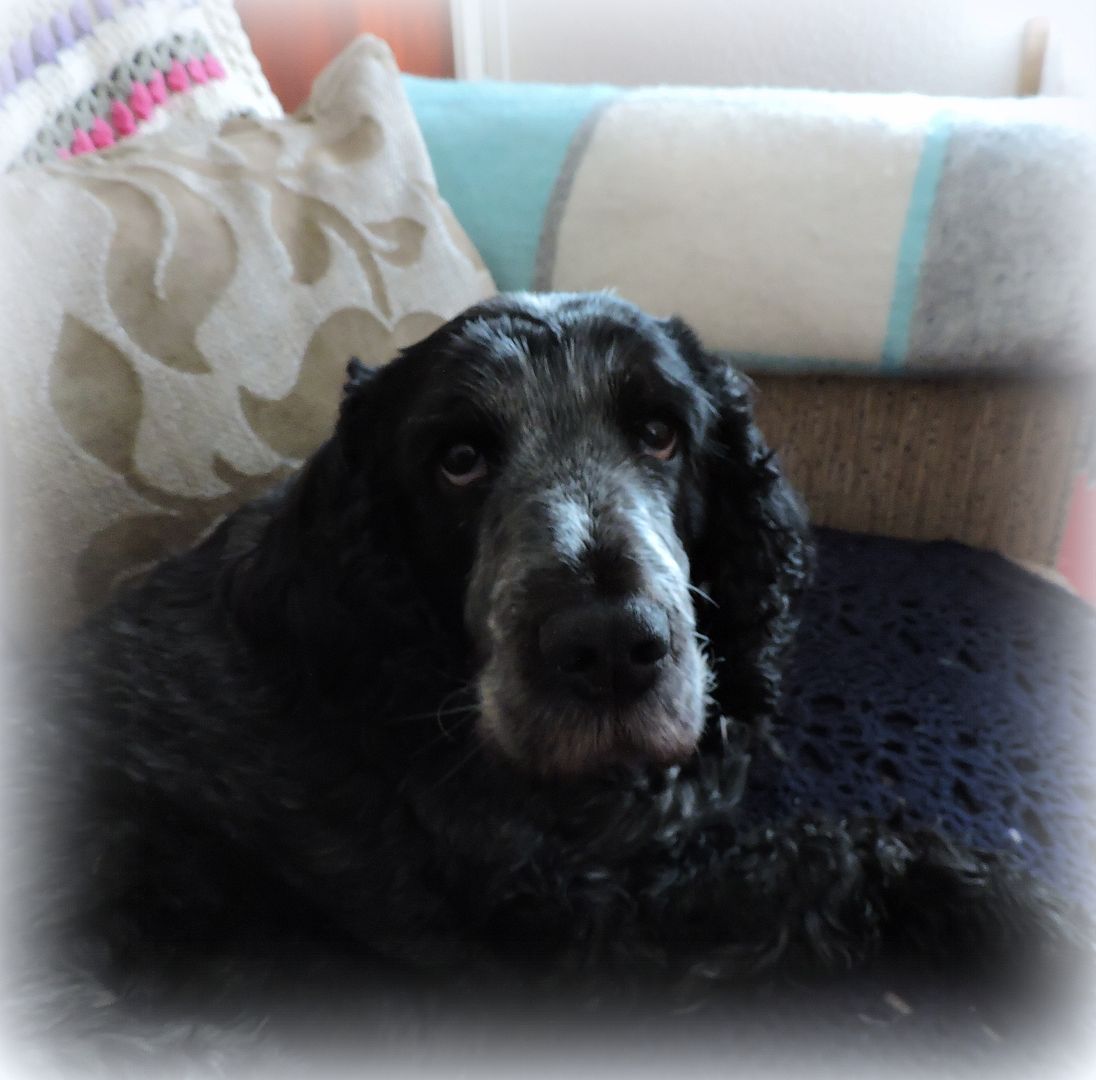 As do I. She is the Queen of this castle. And we wouldn't have it any other way.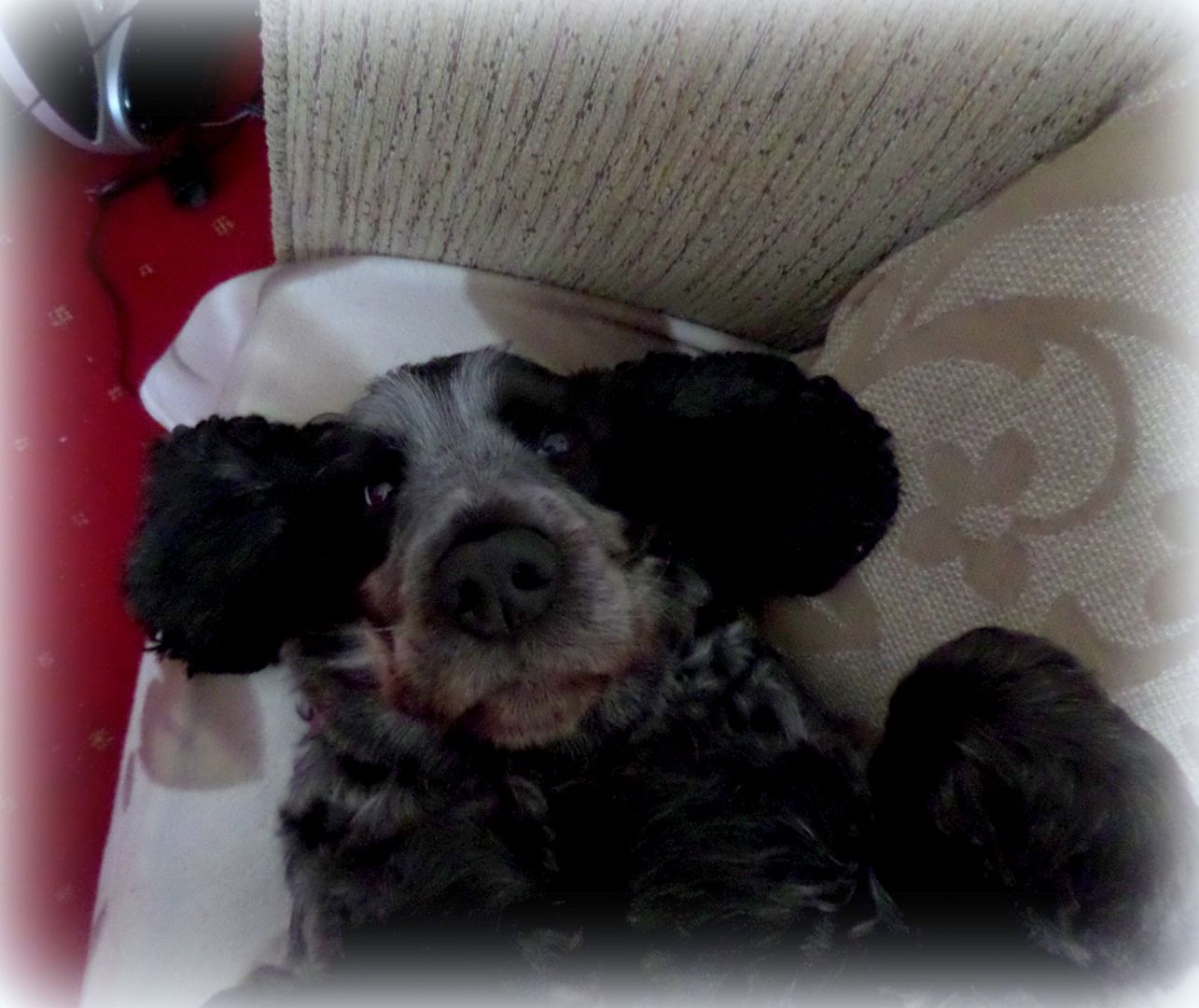 A thought to carry with you through today . . .
❥✻❥.¸¸.✿¨¯`❥✻❥¸¸.✿¨¯`❥✻❥.¸¸.✿¨¯`❥✻❥
If of thy mortal goods thou art bereft,
and from my slender store two loaves
alone to thee are left,
Self one and with the dole buy hyacinths
to feed the soul.
~Sadie Gulistan
❥✻❥.¸¸.✿¨¯`❥✻❥¸¸.✿¨¯`❥✻❥.¸¸.✿¨¯`❥✻❥
Just another way of saying when life hands you lemons . . . make lemonade. I am a pretty good lemonade maker I think.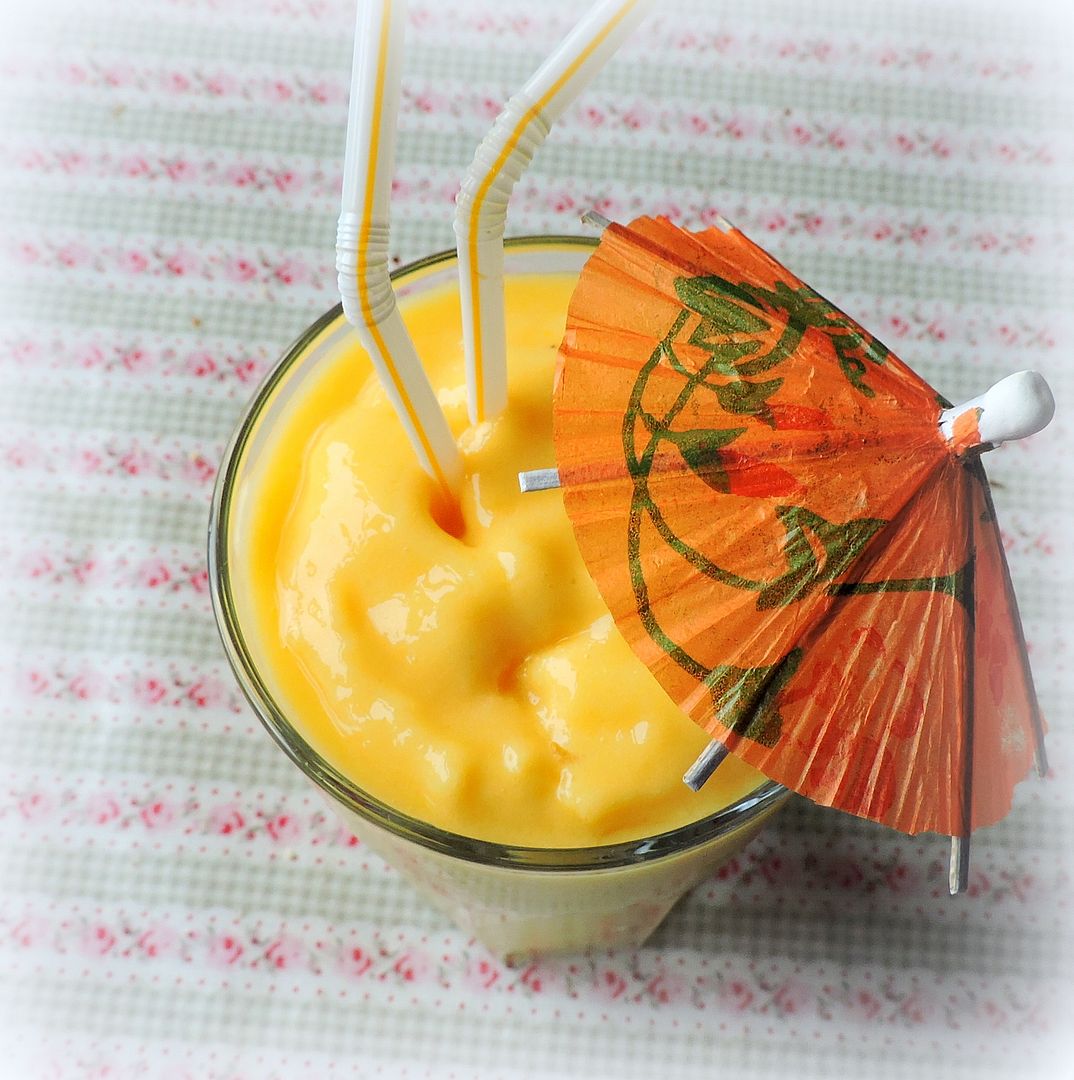 I created a bit of tropical sunshine in the English Kitchen yesterday to help chase away the Winter Blues.
Tropical Sunshine Smoothie
.
Have a wonderful Wednesday . . . don't forget
═══════════ ღೋƸ̵̡Ӝ̵̨̄Ʒღೋ ═══════════ ⊰✿░G

░O

░D

⊰✿⊰

L░O░V░E

░S

⊰✿⊰░Y░O░U░⊰✿


═══════════ ღೋƸ̵̡Ӝ̵̨̄Ʒღೋ ═══════════



And I do to