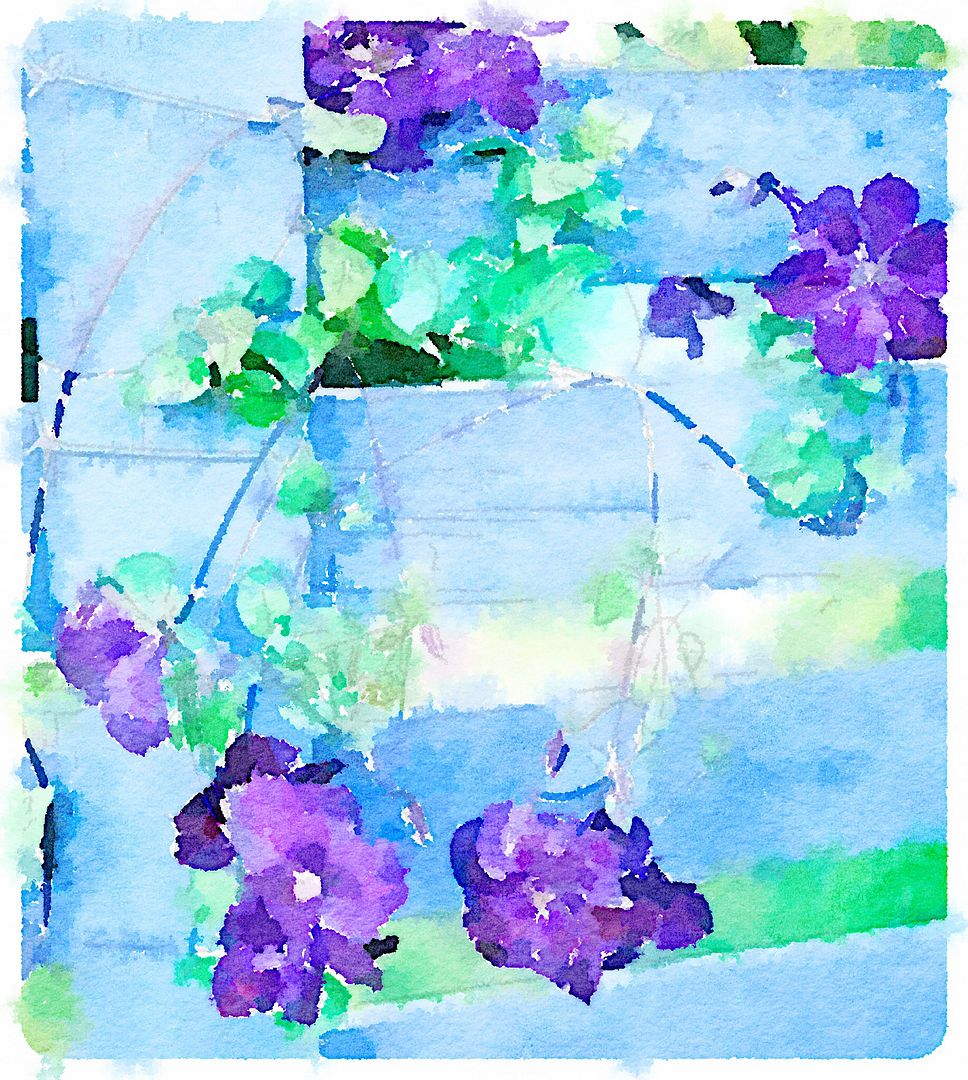 Happy to tell you I finally got another appointment to see the Doctor. The results are back from the x-ray and I am going to find out what's up at 8:40 this morning. I am really hoping that they are able to do something for me. Keep me in your happy thoughts!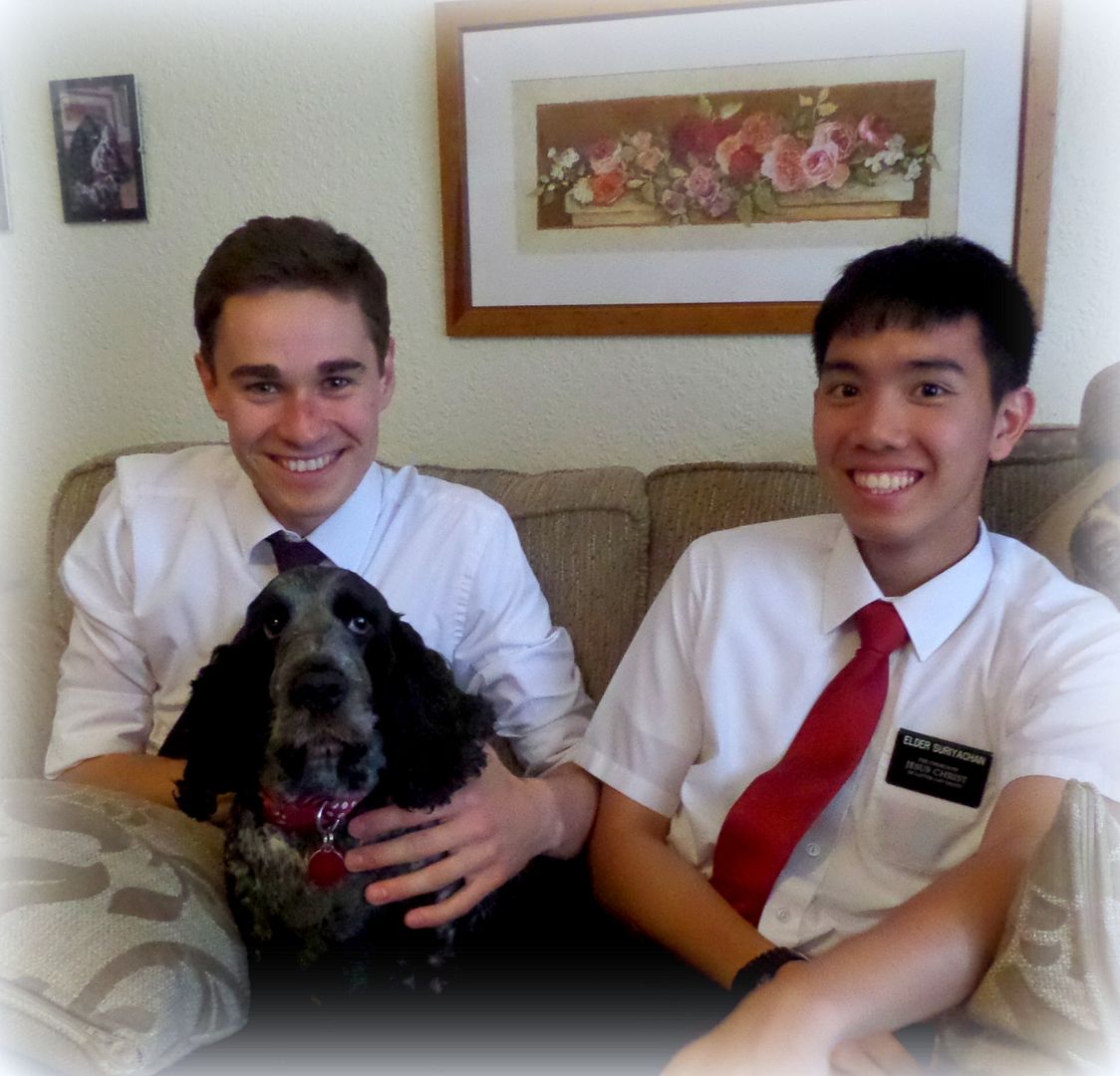 I managed to take a photograph of the two missionary elders which are serving here at the moment. On the left that is Elder Nebesni from Russia. You all know Mitzie. On the right is Elder Siriyachan from Thailand. They're a couple of really nice lads. Elder Nebesni is probably on his last mission transfer and Elder Siriyachan is on his first, so one who is close to finishing his mission and the other just beginning. We always enjoy the missionaries so very much, but Mitzie probably enjoys them most of all. I think she must find Todd and I quite boring actually, so when these young lads and gals come into our home she is made up and just loves to cuddle up to them. They seem to enjoy having a tussle with her as well, so it's a win/win situation all round. She's usually exhausted when they leave. ☺ BONUS!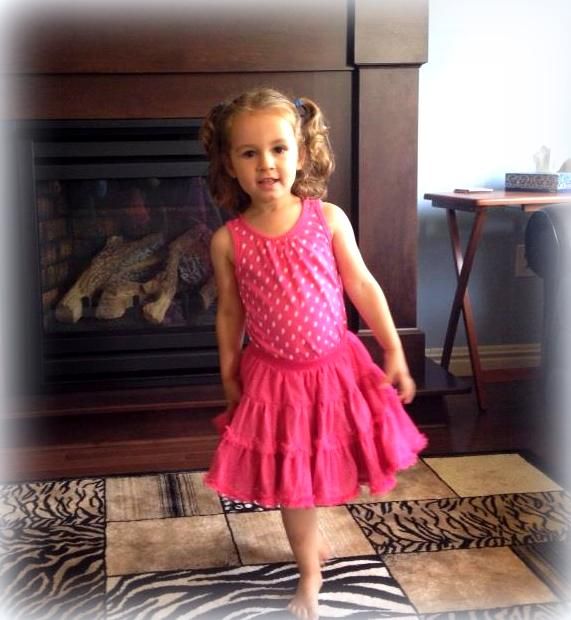 I just have, HAVE to share the latest photo of Maryn with you. I know I am biased, but I think she is the most beautiful granddaughter ever. She's my only granddaughter, and . . . unless my youngest Bruce gets married and has a daughter, she will probably
always
be my only granddaughter. She has the most engaging personality. I have only ever been able to spend a little bit of time with her, but the time I did spend was most precious to me. She doesn't really know who I am. Most of my grandchildren don't. I hope that one day that will change.
Todd gets annoyed with me because I am always sending gifts over to the Grandchildren. He thinks I am trying to buy their love and I suppose in some ways he is right. I am trying to do that, but I also remember how very special it was for me to get a present, or a card, or anything in the Post when I was a child and where I cannot be a "present" presence in their lives and make an impact in that way, I try hard to be a presence in whatever way I can and if that means I sent over gifts, etc., then so be it. It is the price I have to pay to be a part of their lives.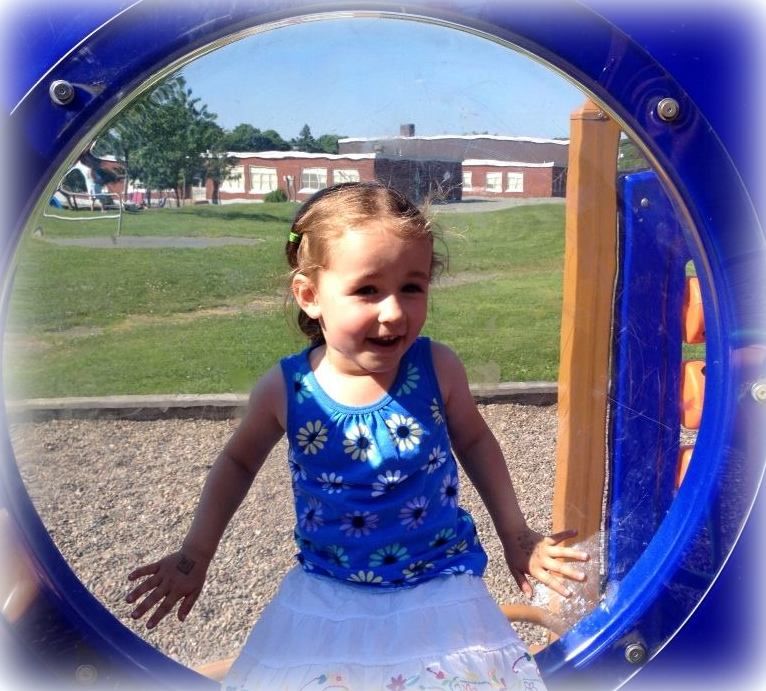 Maryn just has the sweetest personality. In a lot of ways she reminds me of her mom. She's vibrant and smart and seems to know her own mind. She is nobody's fool. Our Amanda was like that. Of course I am only taking this from the photographs I get to see of her and from that half a day I got to spend with her last year . . . but I don't think I am far from wrong. God willing I will one day have a much closer relationship with her.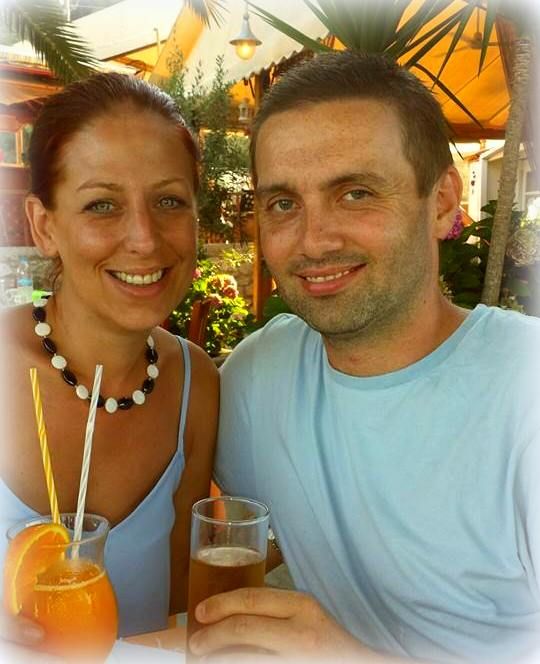 We don't really have much in the way of family over here. Todd had 3 sons and one step daughter. Two sons have passed away (one in infancy and the other a couple of years ago from alcohol related illness) and his other son doesn't want to know any of us and of course his step daughter doesn't really care to know either. Other than that he has a brother and sister in law, a niece June and a nephew Alan, and a twin niece and nephew due any day now via Alan. (Yep twins!) We are planning on going down to see them all in September once our student gets settled in. This is Todd niece June with her boyfriend Jason on a recent holiday to Greece. In fact, they only got back yesterday. She's a lovely girl with a beautiful heart. She looks very much like Todd's mum's family. She and Jason came to spend the weekend with us a couple of times when we lived in Kent and then once after we moved back up here to Chester. She is a sweetheart.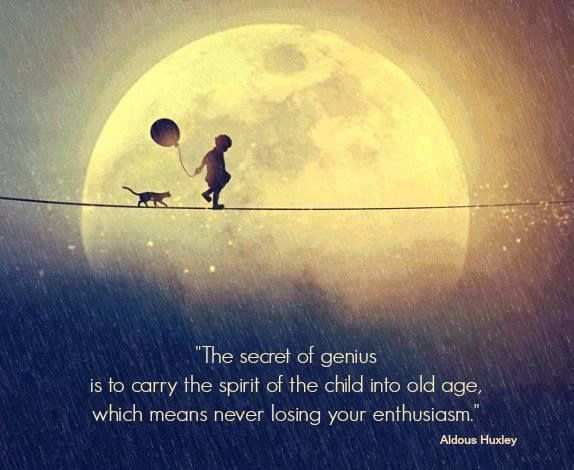 Someone posted this on facebook this morning and I thought to myself, yes! This is so true. When we were children everything was possible. We had hopes and dreams and the will to see them through. We had a thirst for learning and exploring and discovering new things, tastes, places, people. Each day was an adventure. I think that these are things which we train "out" of ourselves . . . I am not sure how that happens, or when it happens, only that it does. At some point in our lives, probably around puberty, we become self conscious and less adventurous, or at least some of us do. I think that is a sad thing . . . we need to train ourselves to hang onto that sense of possibility and adventure, that childish enthusiasm and thirst for knowledge. That lack of timidity which enables us to wring the possibility and joy out of each day. That natural joie de vivre.
Know what? We only get one life, and it's far too short to be spent in regret or fear. Instead of asking ourselves . . . What if the worst happens? . . . and then limiting ourselves predicated on that way of thinking . . . we need to be telling ourselves . . . What if the best happens! . . . and stepping out into pleasant possibility. When you look at the most successful people in life, there is a common denominator in all of their lives, and that is this . . . they were not afraid to try and fail.
The only failure in life is in NOT trying.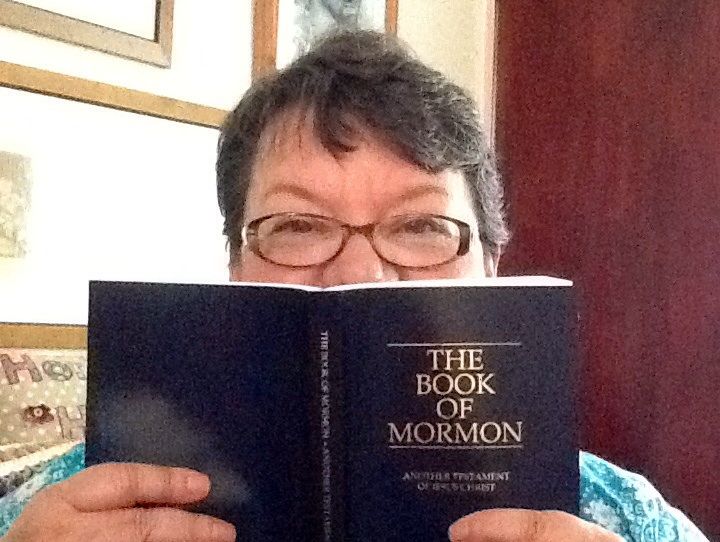 This is my Book of Mormon selfie that I did a couple of months ago. My sister pointed out to me that it's not really a selfie because I am not holding the camera. She is such a stickler for detail! It was impossible for me to hold the BOM and take my own photo, so Todd helped me with this. Around that same time, I put a link in my side bar. The one right over there to the "right" underneath the I read Nienie button. I am surprised that nobody has clicked on it, or taken me up on my offer. It's a sincere offer from the bottom of my heart, and something which I WILL do. Not that I am pushing or anything, but . . . sincerely, what have you got to lose?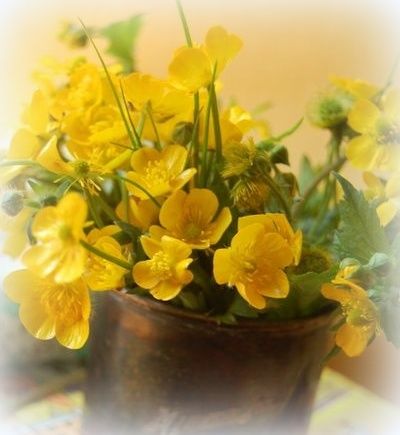 Did you know that my church has the most extensive family records in the world? We have fabulous resources to help anyone search their family trees. We have . . .
The World's largest collection of family history and genealogy resources.
Online search for names, indexes and guides.
Billions of records and publications from over 100 countries.
Forums, wiki, training, and a community of support.
Personal help from one of 4,600 local family history centers worldwide.
And it's all free and without obligation. It's fun and it's easy. You can find out more about these resources and where the nearest Family History center is to you here, on
familysearch.org
.
I love doing family history. I have been able to trace one line back to the 200's AD. Yep. Not everyone will be able to do that, but if you have royalty in your family tree, it can easily be traced way back. Records of royals have always been well kept and are easy to trace. I have a lot of royals in my family tree . . . Princes, Princesses, Kings and Queens . . . Dukes, etc. I also have other lines which have been very difficult to follow and trace back, but it is fun trying and so very exciting when a door opens! Give it a go!
And with that I will bid you adieu with a thought for the day as I need to jump in the shower . . .
ღೋƸ̵̡Ӝ̵̨̄Ʒღೋ
"When your mind opens, the whole world falls into place. "
~ Byron Katie
ღೋƸ̵̡Ӝ̵̨̄Ʒღೋ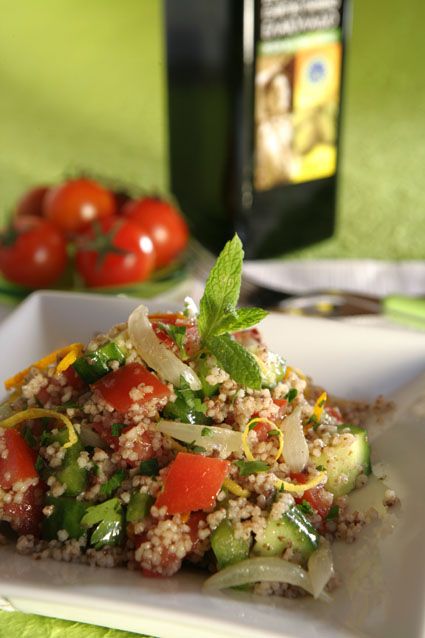 I'm cooking with Olive Oil over in the Kitchen today . . . beginning with this fabulous
Greek Couscous Salad!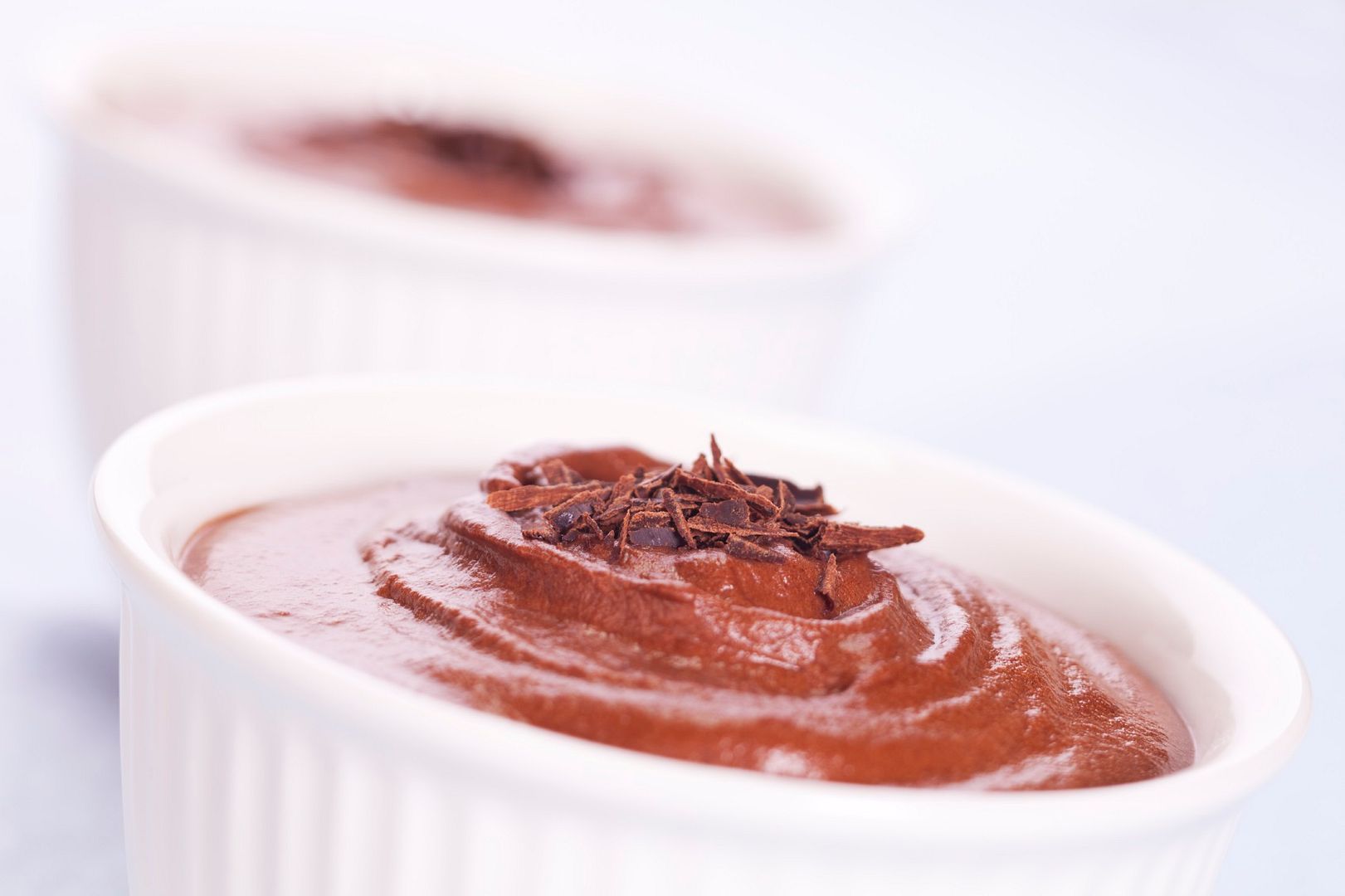 and ending with this fabulous Chocolate Mousse.
It's cloudy with a chance of meatballs in between. ;-)
═══════════ ღೋƸ̵̡Ӝ̵̨̄Ʒღೋ ═══════════ ⊰✿░L░O░V░E⊰✿⊰✿⊰✿⊰✿⊰✿⊰░Y░O░U░⊰✿
═══════════ ღೋƸ̵̡Ӝ̵̨̄Ʒღೋ ═══════════
Happy Wednesday! 'Til next time . . .