What a frustrating couple of days we have had here on our Little Island upon the Big Island! Our telephone hadn't been working properly for weeks, even though an engineer came out and told me there was absolutely nothing wrong with the phone line! It got so that we could not call out or call in.
And then there was the internet. It started first with us not being able to stay on line any more than maybe a half hour or so before we would get kicked off, but very quickly went to us only being able to stay online for 60 second bursts which very quickly escalated to us not being able to get online at all!
Finally yesterday an engineer came out and the fault was with a line out back leading into the house. The long and short of it is . . . we are FINALLY back on line and I have a telephone once more! I am sorry if anyone worried about me! The worst thing was not being able to let anyone know something was wrong!
The best thing was I accomplished a lot of work! (Despite the fact that it's also been miserably hot and humid!)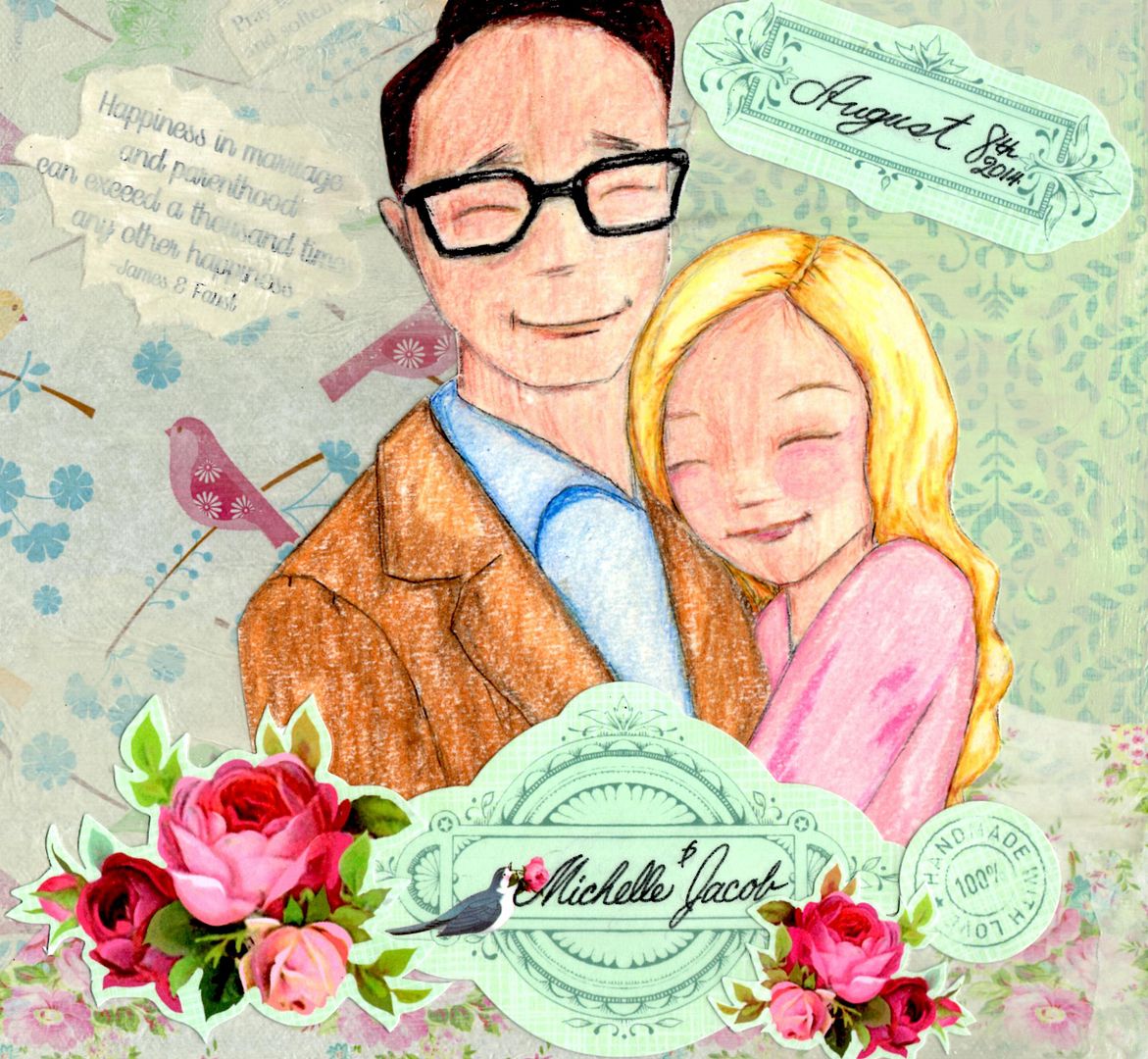 This is a closeup of the art comission I was able to finish. It's not the whole thing. It was really difficult to scan the whole thing as it's quite large, but you get the idea. It's on a box wrapped canvas, so ready to hang. It's for a young couple who is getting married next month. They don't read my blog so I am pretty safe in showing it to you. (I hope!) At any rate the person I did it for is quite happy with it and so I am happy that they are happy!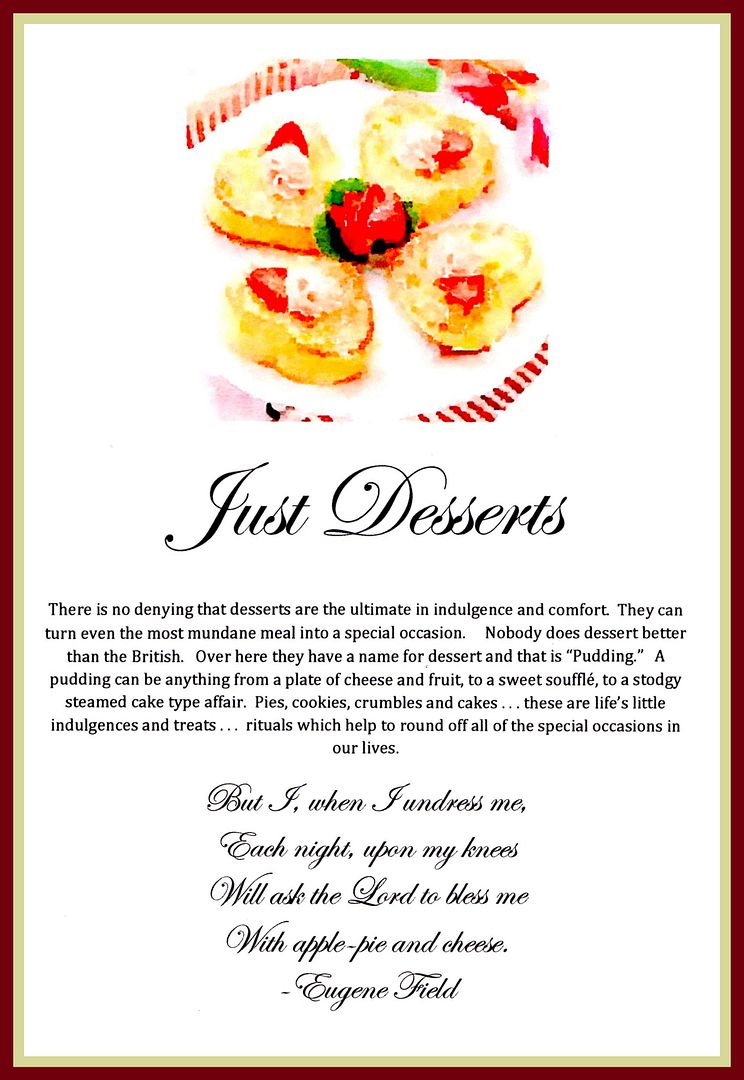 I was also able to finishe my latest cookbooklet, which I will be putting up on my cooking blog for sale soon. Entitled "Just Desserts," it is just desserts! Who doesn't love dessert! I have noticed that on my recipe facebook page it is the desserts that get the most attention. It's also the same with the blog. SO I thought a cookbooklet centred completely on those would be quite welcomed. Only time will tell!
On Friday we went to the Stretton Watermill, which is about 10 miles outside of Chester. We had been there once, about 12 or 13 years ago, so it was nice to revisit it. We went with our friends Audrey and Peter. The Stretton Watermill is one of the countries best preserved working corn mill. There is a record of a mill being on this location since the mid 1300's, but current mill exists on foundations which only date back to the mid 1600's.
This time we actually took the tour, which enabled us to have a guide talk us through the history of the mill, how it works, etc. I found it quite fascinating. We even got to watch some corn (wheat) being ground and I think I understand completely now how it is that mill stones work, as well as water wheels!
The workings of the mill work on water which runs the wheel from this pond. The pond itself is filled with life. There were moor hens and baby moor hens living on it. We also saw lots of damsel flies and a resident dragon fly. It's also home to many other wild birds, including the rarely seen grey wagtail . . .
It was hot and it was sticky but it was fun and really quite interesting. I haven't been on an outing like that in a long time, and I was left feeling that we really need to do it more often!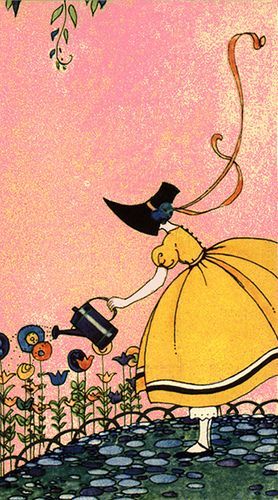 I also got to do a lot of gardening and some cooking and I'm happy to say I'm all caught up on Coronation Street!
And that was how my week ended. How was yours? Oh, I did so miss writing to you. I really did.
A thought to carry with you through today . . .
✻ღϠ₡ღ✻
✻ღϠ₡ღ✻
✻ღϠ₡ღ✻
✻ღϠ₡ღ✻
"The purpose of our lives
is to give birth to the best which is within us"
~Marianne Williamson
✻ღϠ₡ღ✻
✻ღϠ₡ღ✻
✻ღϠ₡ღ✻
✻ღϠ₡ღ✻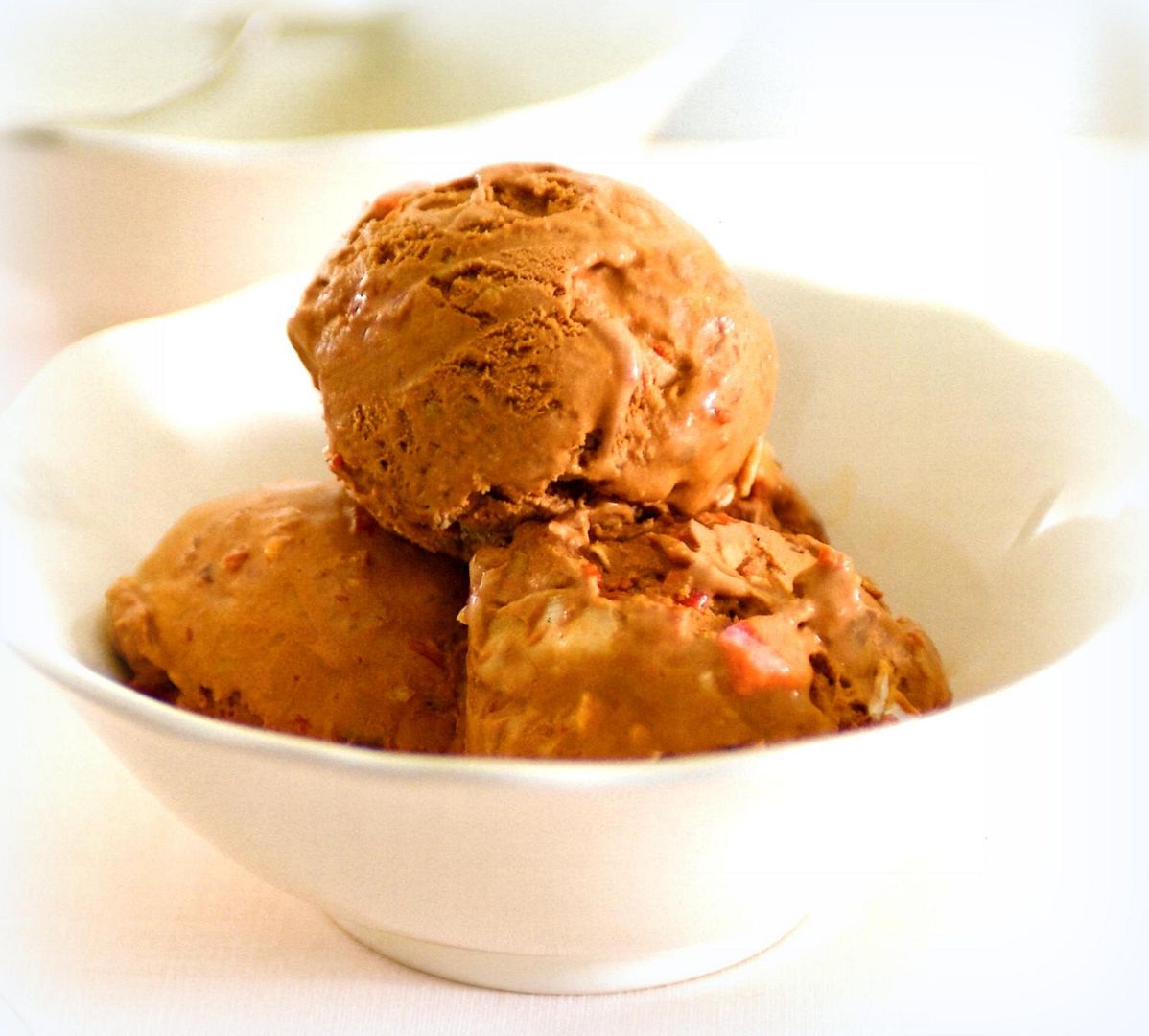 There is a trio of tasty ice creams cooking in The English Kitchen today, beginning with this delicious
Rocky Road Ice Cream
! This is how we kept our cool over these past few days which have been seriously hot and sticky!
═══════════ ღೋƸ̵̡Ӝ̵̨̄Ʒღೋ ═══════════ ⊰✿░L░O░V░E⊰✿⊰✿⊰✿⊰✿⊰✿⊰░Y░O░U░⊰✿
═══════════ ღೋƸ̵̡Ӝ̵̨̄Ʒღೋ ═══════════
May your Sunday be truly blessed!