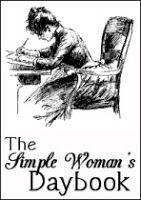 FOR TODAY, July 15th, 2014
Outside my window ...
It's over cast. Not sure if the sun will shine or not. It was quite dull yesterday as well, and it did rain eventually. I don't like it when it is dull and oppressive feeling . . . things just feel close and over-bearing.
I am thinking ...
✻ღϠ₡ღ✻(¯`✻´¯)
✻ღϠ`*.¸.*₡ღ¸.✻
"By small and simple things are great things brought to pass."
~Alma 37:6
I firmly believe this to be true. For the positive and for the negative. I strive to be a force for the positive by small and simple things.
I am thankful ...
For the love which surrounds me and carries me every day of my life. I am blessed.
In the kitchen ...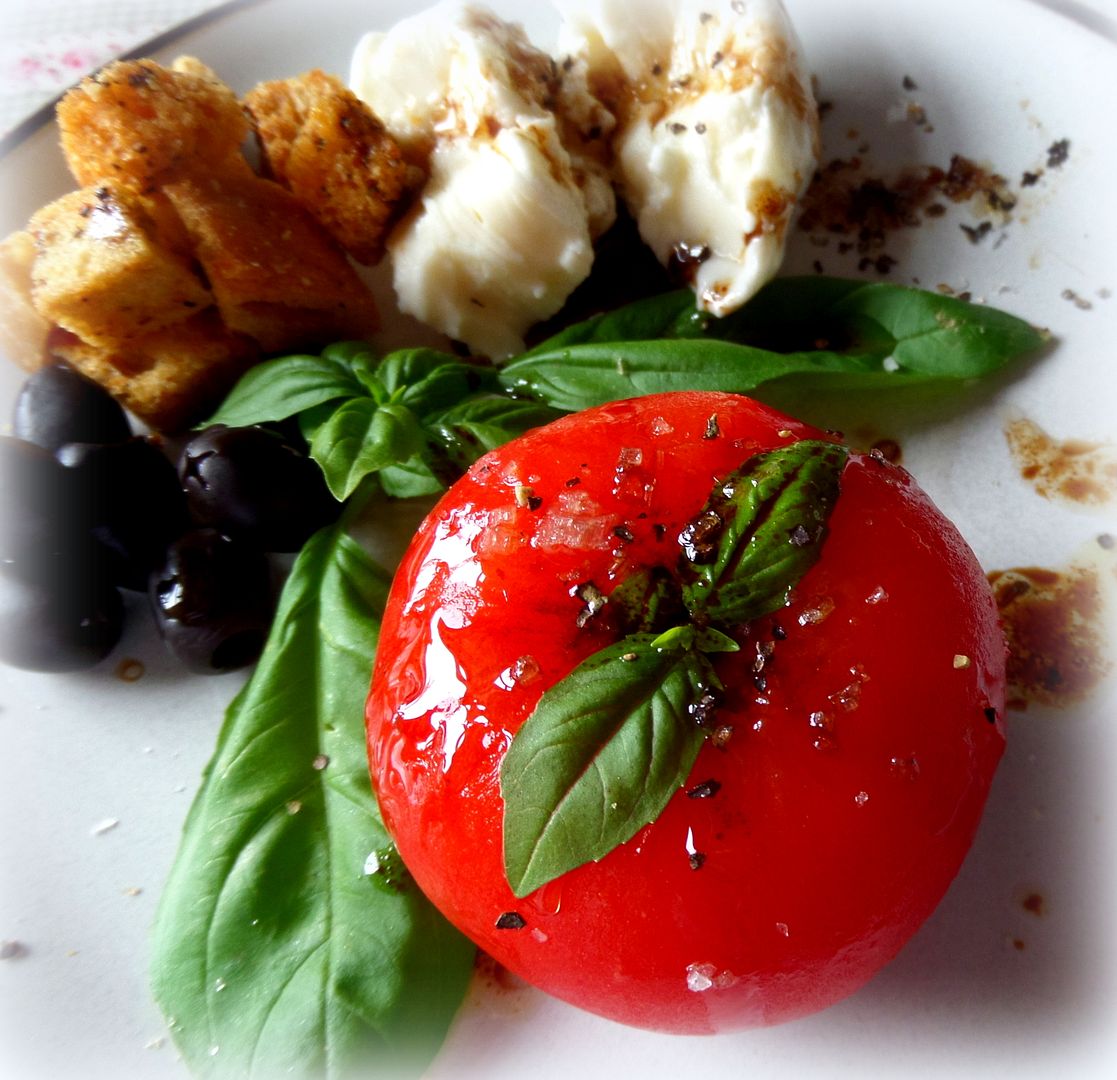 In the kitchen today, a
Simple Caprese Salad
. So tasty, and yet healthy and pretty too! Also very simple to make.
On my "To Cook" list ...
French Toast Cupcakes with Maple Buttercream from
Baking Dom.
They look and sound fabulous! Printable recipe available on the page.
I am creating ...
I just love this crochet hot water bottle cover. Found this on
Coco Rose Textiles
. There is a complete tutorial.
I cannot find a source for these, but I think they are totally adorable. It looks like they have been done with gel pens, ink pens, etc. Beautiful Rock Owls. I think they are just beautiful.
How to make 20 Different Fabric Flowers from
The Crafty Blog Stalker
. There are links to 20 different tutorials on making fabric flowers. I love fabric flowers. I used to make bouquets of them years ago using tacky glue, fabric covered wires and fabric.
Butterflies from book pages. The reader in me cringes slightly at the thought of ruining a book, but the artist in me is intrigued. From
Une Belle Histoire
.
I am going ...
I don't really have any plans to go anywhere this week, although we did say to Doreen that the first nice day we were going to grab her and Billy and go to the seaside. So it all depends on the weather! Spontaneity can be fun!
I am wondering ...
If I should change my Doctor's surgery, or even if I can. Two and a half weeks since the x-ray on my thumb and still no results? I am just so discouraged about that and disappointed. I know that the NHS is really stretched, but this is outrageous in my opinion.
I am reading ...
Tapestry of Fortunes
, by Elizabeth Berg
In this book four very different women delve into their pasts in order to share their futures, fates and fortunes.
Cecilia Ross is a motivational speaker who encourages others to change their lives for the better. Why can't she take her own advice? Still reeling from the death of her best friend, and freshly aware of the need to live more fully now, Cece realizes that she has to make a move—all the portentous signs seem to point in that direction. She downsizes her life, sells her suburban Minnesota home and lets go of many of her possessions. She moves into a beautiful old house in Saint Paul, complete with a garden, chef's kitchen, and three housemates: Lise, the home's owner and a divorced mother at odds with her twenty-year-old daughter; Joni, a top-notch sous chef at a first-rate restaurant with a grade A jerk of a boss; and Renie, the youngest and most mercurial of the group, who is trying to rectify a teenage mistake. These women embark on a journey together in an attempt to connect with parts of themselves long denied. For Cece, that means finding Dennis Halsinger. Despite being "the one who got away," Dennis has never been far from Cece's thoughts.
I have only just started it, but you all know how much I love the writing of Elizabeth Berg.
I am hoping ...
Hate to sound like a parrot, but I am really hoping to get some help with my thumb soon. It's quite debilitating. I know it is only a thumb, but have you ever tried to do things with only one hand? It's really hard. Try opening a jar, or a fridge door, or cracking open an egg . . . you do not realize how very vital your thumbs are until you cannot use one. The pain is spreading into the rest of the hand now as well.
Makes me smile ...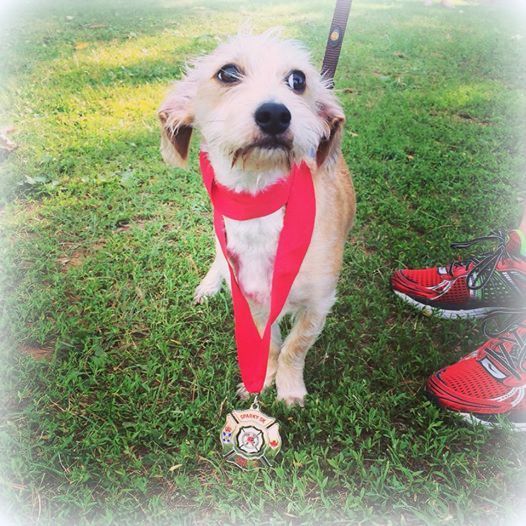 Apparently Baxter is into running as well. Here he is sporting his medal for the Sparky 5K. All these accolades are a bit overwhelming for him I think, lol. He is such a sweet pup. Love him to bits.
I am learning ...
How to be ruthless in paring down. It feels good to be getting rid of all the tat. It's empowering and un-burdening.
Around the house ...
I love the colour of these kitchen cabinets, combined with the dark counter-tops and knobs. I think they are so classy looking. It would require a major re-do in our kitchen however. Not in our budget.
I am loving the painted grey as well. It's so pretty and clean looking. Our cupboards are white. Everything shows up on them. It seems I am always scrubbing them down.
Love this idea for the hallway entrance. From
Not on the High Street
. Very pricey. There was a boot box in the back entrance of the Manor. Nobody ever used it. It was filled with fossilized boots and such. I hated cleaning it. Spiders, etc.
What a brilliant idea for extra storage! Found on
Design Sponge
.
No source but . . . yes please! I would love this!
I am pondering ...
Getting ready to sign contracts with the licensing company for my artwork. I am wondering where it will lead and if it will be a step in the right direction. It is taking a huge leap into the unknown. It's exciting and scary all at the same time! I am hoping it is a good thing.
A favourite quote for the day ...
`*.¸.*✻ღϠ₡ღ¸.✻´´¯`✻.¸¸.Ƹ̴Ӂ̴Ʒ..
(¯`v´¯)
`*.¸.*´Ƹ̵̡Ӝ̵̨̄Ʒ
¸.•´¸.•~♥♥♥~•.~
"We're so busy watching what's ahead of us that we don't take time to enjoy where we are."
~Calvin & Hobbs
One of my favourite things ...
I just adore rice crispie squares. I haven't been able to successfully make them the last few times I tried. I don't know what is up with that. Maybe my marshmallows were too old. Sigh . . .
A peek into my day ...
We have one of these. I spend about an hour each day, broken up into two half hour slots, using it. It feels really weird at first, but you get used to it. I was hoping it would help with the swollen ankles and feet. Todd uses it too, although he puts his on a higher impact level than I do. Number one is good enough for me!
⋱ ⋮ ⋰
⋯ ◯ ⋯ Take time to enjoy the small*´¯`.¸¸.☆
⋰ ⋮ ⋱ blessings in life.*´¯`.¸¸.☆
✿¸.•*¨`*•..¸✿ ✿¸.•*¨`*•..¸✿
╬♥═╬╬═♥=╬╬═♥╬╬═♥╬╬═♥=╬╬♥═╬
░░░░░░░░░░░░░ ░░░░░░░░░░░░░

Wherever you go and whatever you do I hope there's a wonderful day planned for you!
═══════════ ღೋƸ̵̡Ӝ̵̨̄Ʒღೋ ═══════════ ⊰✿░L░O░V░E⊰✿⊰✿⊰✿⊰✿⊰✿⊰░Y░O░U░⊰✿
═══════════ ღೋƸ̵̡Ӝ̵̨̄Ʒღೋ ═══════════
The Missionary lads are coming for supper today. I have something special planned. (Of course!) They stopped in for an impromptu visit yesterday. It was really nice. I had just baked cookies, so they came at just the right time!