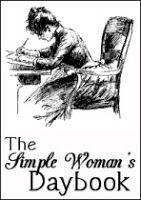 FOR TODAY, July 8th, 2014
Outside my window ...
It was quite showery yesterday, but it looks to be a clearing. The sun is shining brilliantly off to the right of the window which I am sitting in front of, although there is somewhat of a dark cloud overhead. A mixed bag perhaps? Quite like yesterday I suppose.
I am thinking ...
✻ღϠ₡ღ✻(¯`✻´¯)
✻ღϠ`*.¸.*₡ღ¸.✻
"If you want to be remembered; do thinks worth writing, or write things worth reading."
~Benjamin Franklin
Clearly another age . . . nowadays if you want to be remembered you need only do something notoriously stupid, or be a fake celeb, etc. Things I would much rather not be remembered for. I think I want to be remembered rather for the kind of person I was and by people who I love. It matters only to me that my family remembers me really.
I am thankful ...
Mitzie had her grooming appointment cancelled last week as the groomers wife was in hospital. Thankfully they were able to make it up yesterday and she is now fluffed and puffed and looking and smelling quite nice.
In the kitchen ...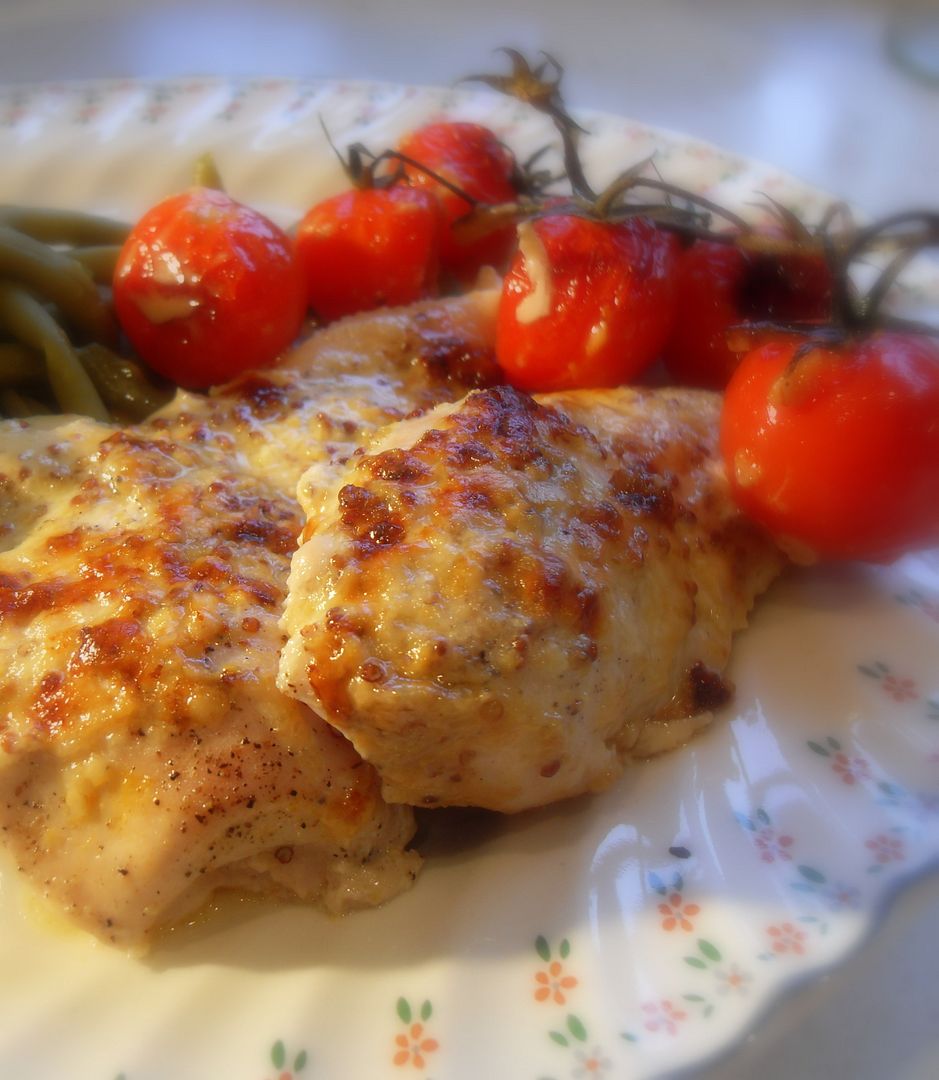 An oldie but a goodie . . .
Chicken Rarebits with Roasted Cherry Tomatoes
.
On my "To Cook" list ...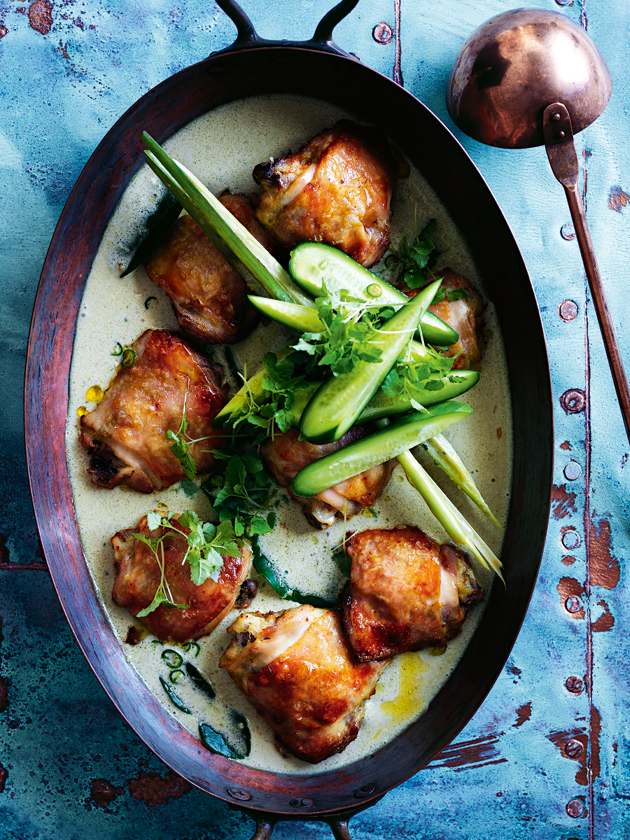 Roasted Green Chicken Curry
from Donna Hay. I love her recipes.
I am creating ...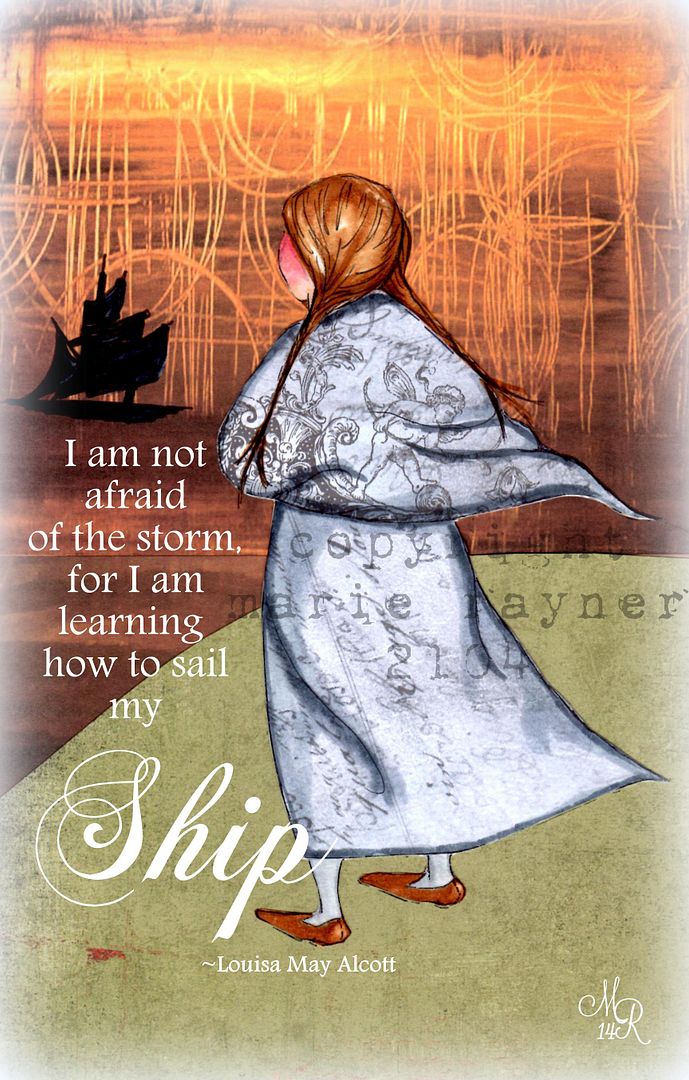 I did this at the weekend. I wasn't sure I liked it at first, but it has grown on me.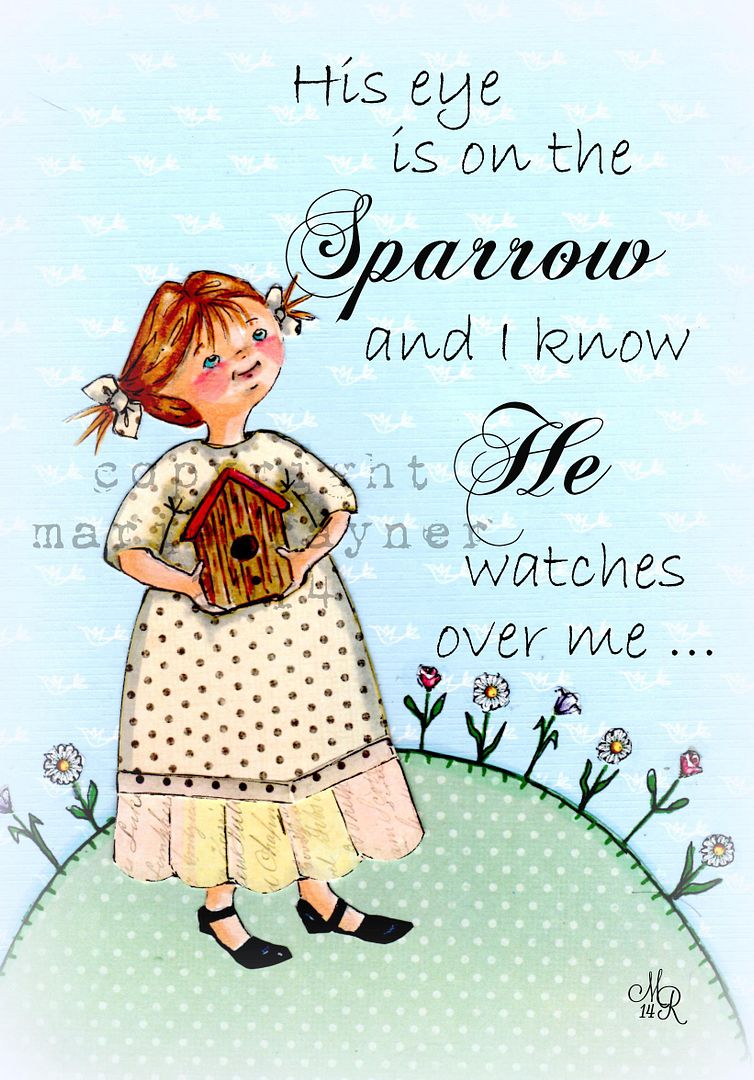 Then I did this. Still not sure . . .
Cute button bracelets. I love button bracelets, probably because I love buttons. There is a complete tutorial on
Hope Studios
.
Mod Podge DIY Glass Clings
. I love Mod Podge and this whole blog is devoted totally to doing things with it. Very clever!
These little animal boxes are so cute and easy to do. Found on
hellobee
.
I am going ...
I am hoping to go to the Doctor this week to see about my thumb. It was excruciatingly painful all yesterday and by bedtime last night I was in agony with it. I sure hope that I hear something back about the x-ray soon. I've been dealing with this for about 7 weeks now, and the index finger is starting to hurt on the same hand as well. I cannot push anything, open anything, even a letter. It has literally no strength at all.
I am wondering ...
We are having a student board with us beginning on the 11th of August. I am wondering how that will go. I am a bit nervous about it. What if she doesn't like us? What if we don't like her? What if it ends up costing us money we don't have? So many what if's . . .
I am reading ...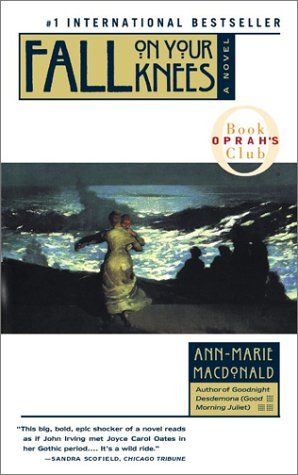 Fall On Your Knees
, by Anne-Marie MacDonald
Fall on Your Knees is a novel by Canadian playwright, actor and novelist Ann-Marie MacDonald. The novel takes place in late 19th and early 20th centuries and chronicles four generations of the complex Piper Family. I have only just started this but am already totally enthralled with this book. First of all it takes place in Cape Breton, Nova Scotia, which is compelling in it's own right. Spent most of my growing up years in Nova Scotia, and have never been to Cape Breton, not once. Secondly the characters are rich and thirdly the story is fabulous!
I am hoping ...
We are going to go to a charity shop today to try to find a wardrobe for the student's bedroom. I am hoping we can find one that doesn't cost an arm and a leg. We don't have an arm and a leg to spend.
Makes me smile ...
This looks like Mitzie with her siblings when we went to pick her up. I love dogs. They make me smile. We only had cats for the most part the whole time I was growing up. I have decided in later life that I love Dogs more. Dogs love you back unconditionally and with abandon.
I am learning ...
Self control. I have always been impulsive. I am training myself to think first and act later. It's only taken me almost 59 years!
Around the house ...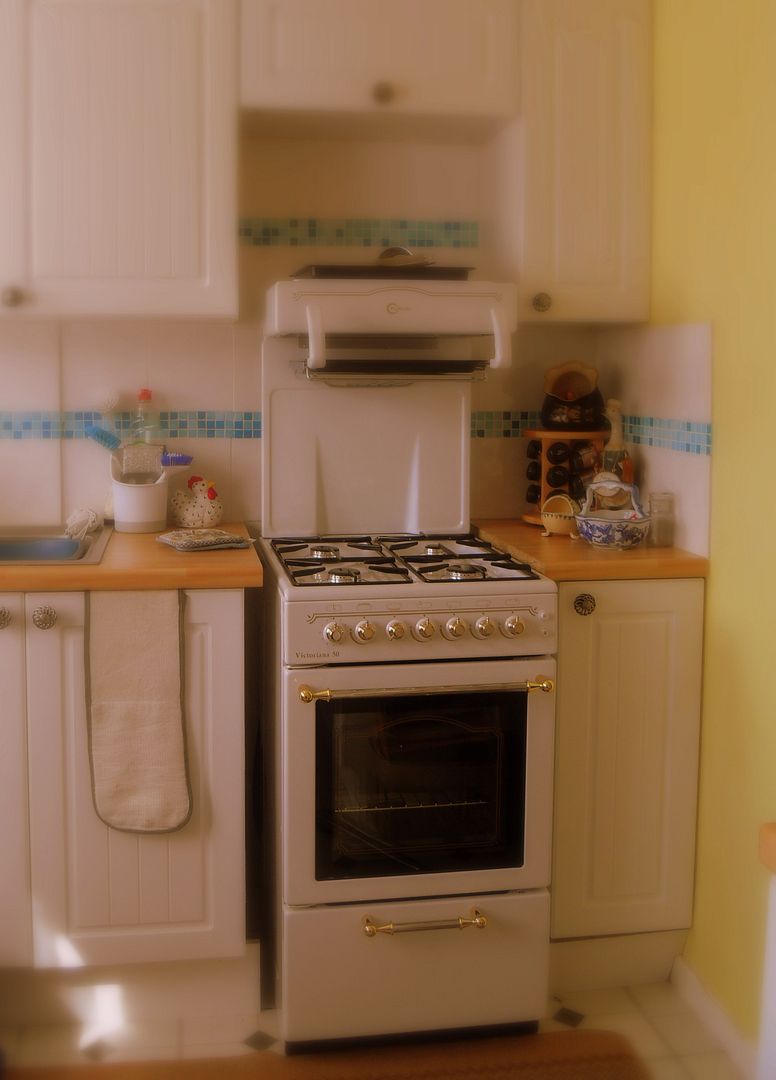 Looking back at photographs and seeing the tidiness of our house and the space we seemingly had when we first moved back here to Chester 4 1/2 years ago, has made me long to just get rid of so much stuff. We have collected far too much. I really need to cull.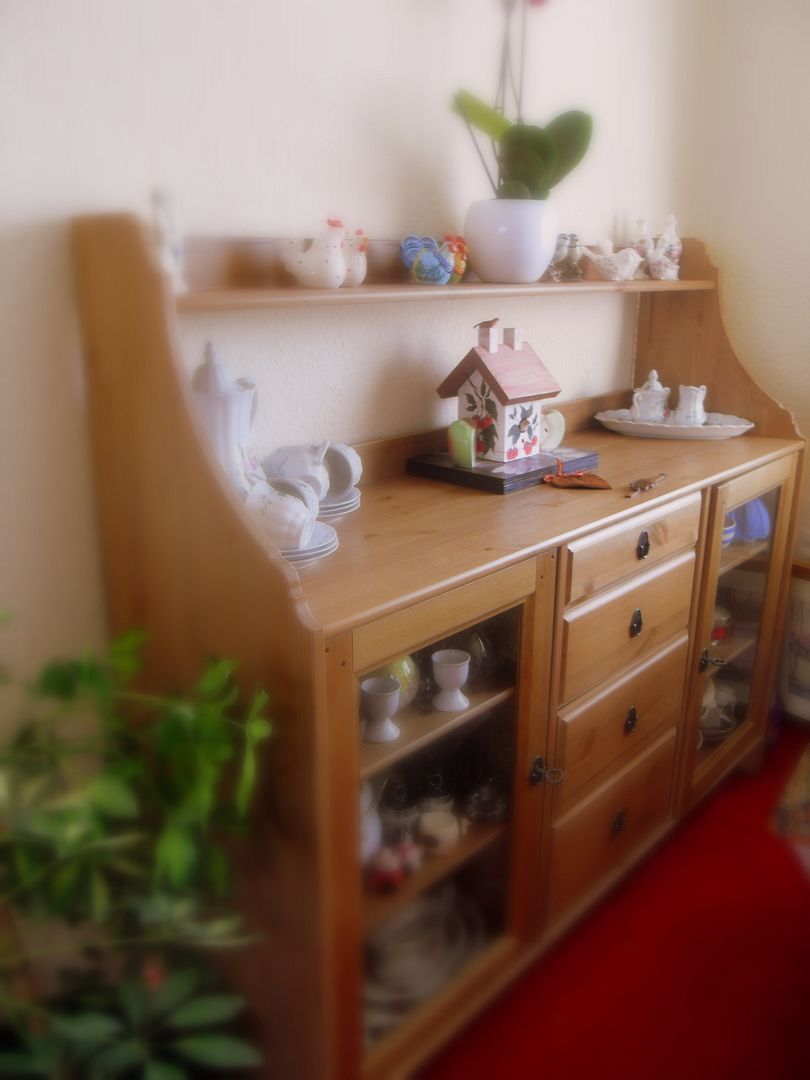 It sounds a lot easier than it actually is however . . . charity shops are getting really picky these days. First of all they don't want books. We have a lot of books.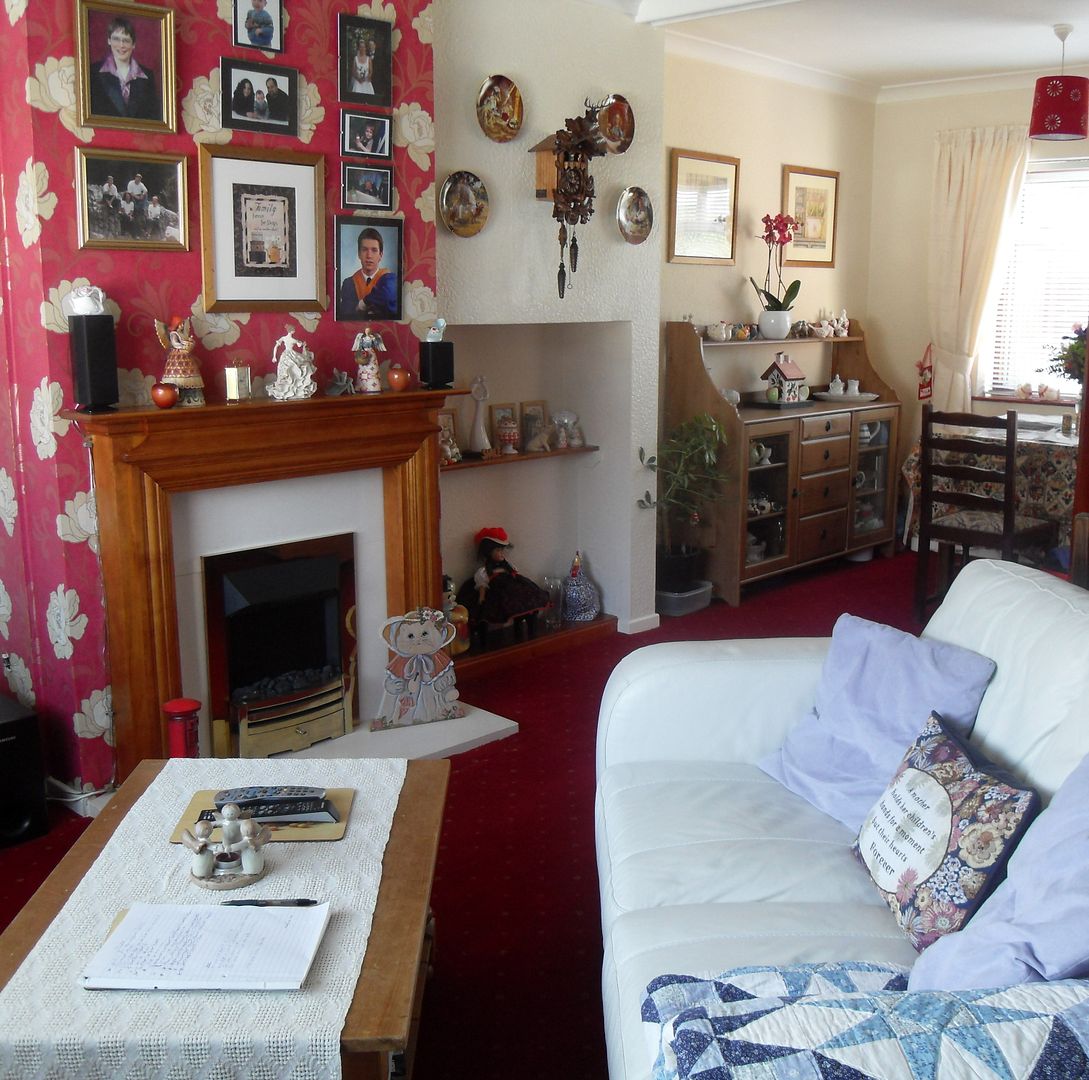 I just am longing for less clutter. Watch this space . . .
I am pondering ...
Apparently my Craft CD sold out on the shopping channel and they are thinking of doing another show. I am wondering how much I actually made from it. It remains to be seen, but in any case it is more than I had. ☺
A favourite Quote for the day ...
`*.¸.*✻ღϠ₡ღ¸.✻´´¯`✻.¸¸.Ƹ̴Ӂ̴Ʒ..
(¯`v´¯)
`*.¸.*´Ƹ̵̡Ӝ̵̨̄Ʒ
¸.•´¸.•~♥♥♥~•.~
He has made everything beautiful in it's time. He has also set eternity in the hearts of men; yet they cannot fathom what God has done from beginning to end.
~Ecclesaistes 3:11
One of my favourite things ...
Ketchup flavoured potato chips. It's a good thing we can't get them over here. At least not like they taste at home. I did find some once, but they were yukky. If we could get them here I would not be able to resist after not having had any for so long . . . I don't need to be eating potato chips.
A peek into my day ...
If only real dust were fairy dust. I seem to spend an inordinate amount of time dusting. It just goes on forever. I no sooner do it than it needs to be done again. Sigh . . .
⋱ ⋮ ⋰
⋯ ◯ ⋯ Take time to enjoy the small*´¯`.¸¸.☆
⋰ ⋮ ⋱ blessings in life.*´¯`.¸¸.☆
✿¸.•*¨`*•..¸✿ ✿¸.•*¨`*•..¸✿
╬♥═╬╬═♥=╬╬═♥╬╬═♥╬╬═♥=╬╬♥═╬
░░░░░░░░░░░░░ ░░░░░░░░░░░░░
Wherever you go and whatever you do I hope there's a wonderful day planned for you!
═══════════ ღೋƸ̵̡Ӝ̵̨̄Ʒღೋ ═══════════ ⊰✿░L░O░V░E⊰✿⊰✿⊰✿⊰✿⊰✿⊰░Y░O░U░⊰✿
═══════════ ღೋƸ̵̡Ӝ̵̨̄Ʒღೋ ═══════════