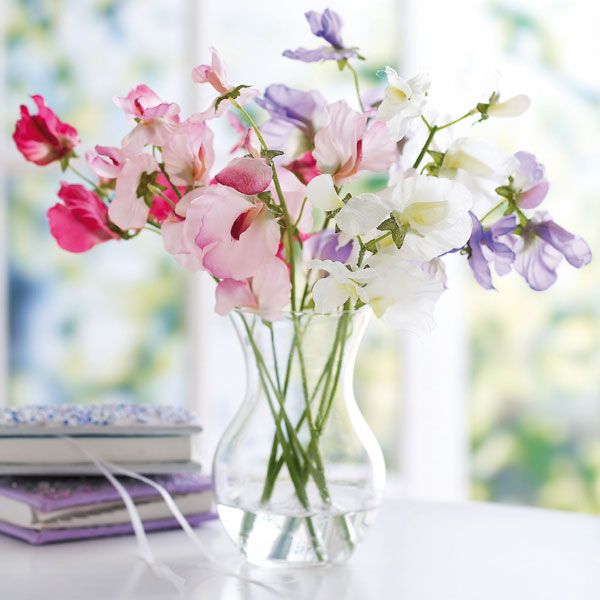 Delicate and beautiful, and as vivid as sunset skies . . . they are a mass of sweetness . . . clounds of crimson and pink butterflies.
Are they flowers??? These moth-like things with brightly tinted wings of flame . . .
Sweet Peas . . . that is what they are called, but so beautiful. Is it possible that such beauty can have such a simple name, and yet they do . . .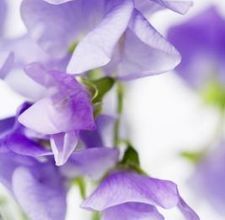 I do so love Sweet Peas. They are one of my favourite garden flowers. When we lived in the cottage, we gave over an entire wall to them each summer and they grew up just under the kitchen window sill. In the summer months, when the windows were open, their sweet scent perfumed the air beautifully.
Here I have a few planted in the front garden along the fench which divides us from the neighbour's patch, and then in the back garden a wall basket which hangs on the shed is filled with them as well. I could never be without my Sweet Peas.
Old fashioned flowers for an old fashioned girl . . .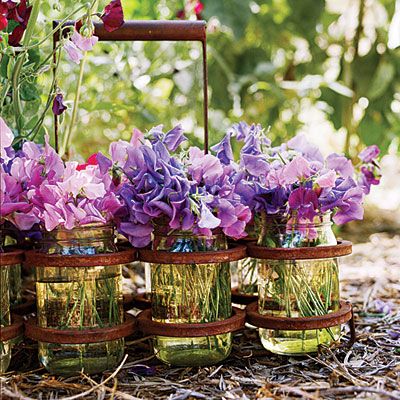 And so, another week begins. I wonder what treasures it will hold for us. Such anticipation, I can hardly stand it! We got lots of rain yesterday, which was a good thing. They say the UK is officially in a drought now. It's either one or the other. We either get too much rain, or not enough. My first year over here was the wettest on record. I thought I was going to develop webbed feet. It rained literally every day. I was left wondering what I had gotten myself in to! I am not sure what it will do today . . . the sun is peeping out on the horizon, but it could go either way as there are also heavy clouds hanging around.
I believe if we cannot see the beauty in a sunless day, when the sky is grey and cold . . . we'll never see much when the sky is blue and the earth all green and sweet. If we cannot see God in the daily round, as we hurry here and there, the is not much hope that we'll every truly find Him anywhere . . . and so I try to embrace the rain. I know we need it so very much . . . In a perfect world it would rain only at night when we were sleeping, and be sunny every day . . . but that is Camelot, and alas . . . we live in the real world!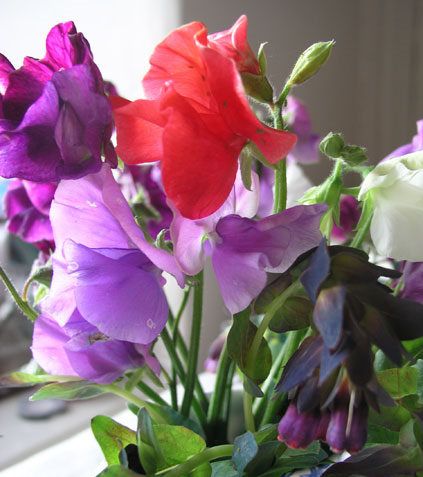 Here is a easy way to make an inexpensive piece of meat taste delicious and oh so tender. You need to plan ahead as it needs refrigeration over night. It is rubbed all over with a mixture of salt, pepper and garlic and some picante sauce, then left to marinate for at least 8 hours before baking at a low temperature until it is fork tenderly delicious. Perfect for in a bun. Serve with some coleslaw and potato chips on the side.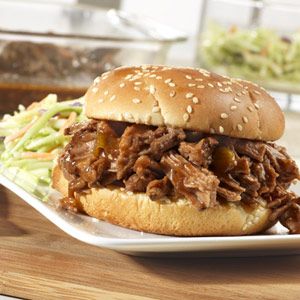 *Sweet and Spicy Barbequed Brisket*
Serves 10
Printable Recipe
Brisket is a relatively inexpensive cut of meat. Here it is tenderized overnight with a rub and marinade and then baked until fork tender the next day. Shredded and served on buns, this is a favourite!
1 (about 5 pounds) trimmed beef brisket
freshly ground black pepper
1 TBS garlic powder
2 cups picante sauce
1/2 cup brown sugar
1/2 cup Worcestershire sauce
To serve:
10 sandwich buns, with sesame seeds
Season the beef with the black pepper and garlic powder, rubbing it in all over with your hands. Place the brisket into a 3-quart shallow baking dish. Stir the picante sauce, brown sugar and Worcestershire in a small bowl. Spread this mixture over the beef. Cover the dish and refrigerate overnight.
The next day, remove the meat and dish from the fridge. Allow to come to room temperature. Preheat the oven to 150*C/350*F. Bake for 4 1/2 hours, until the meat is fork tender. Slice or shred the beef and divide amongst the sandwich buns, along with some of the sauce spooned over top of the meat.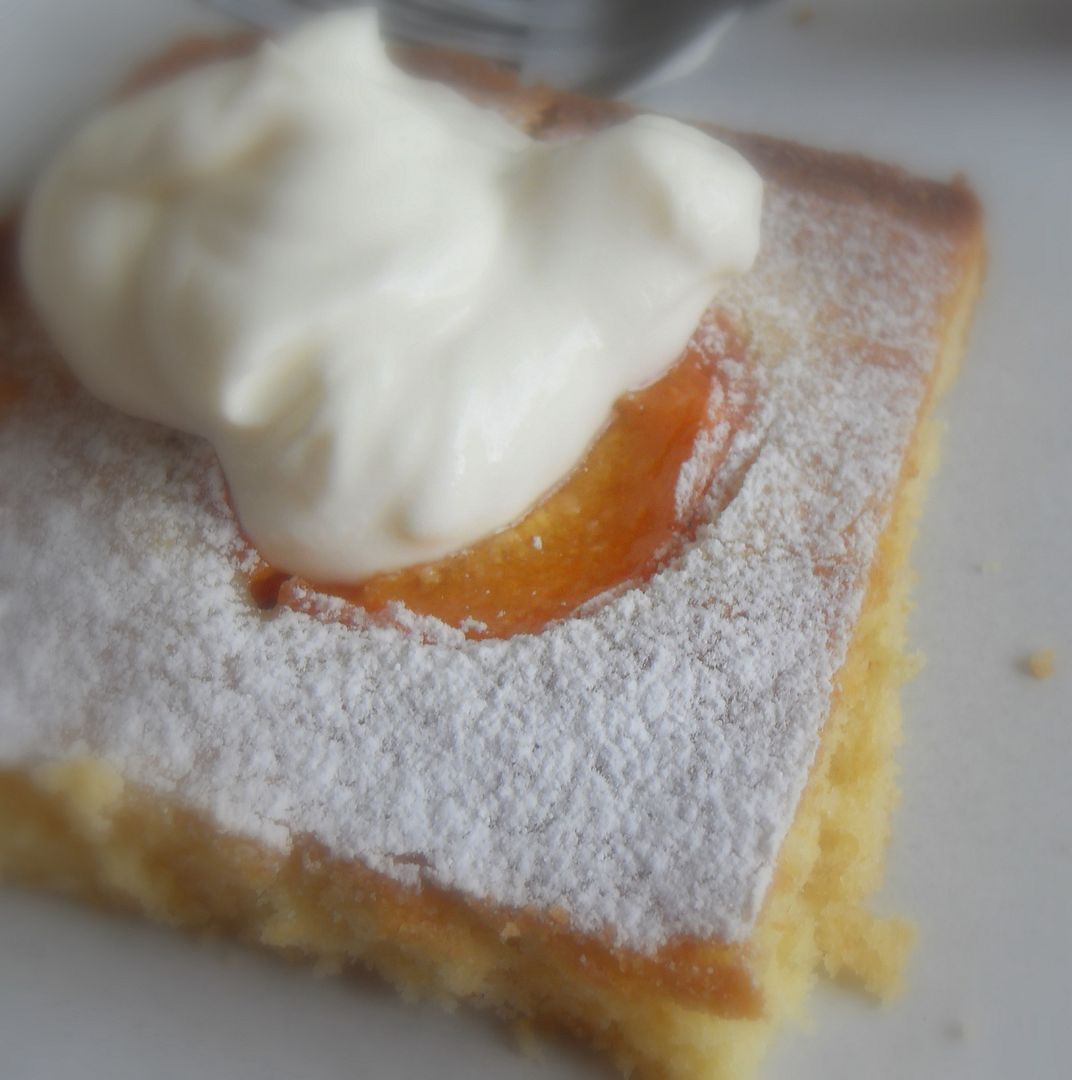 In
The English Kitchen
today, a simple Apricot Sheet Cake.