FOR TODAY, September 1, 2015
Outside my window ...
The sun is coming up now. It's pitch black now in the mornings when I get up and when we go to bed. The days are getting noticeably shorter.
I am thinking ...
I've been thinking a lot lately about the refugees pouring into Europe from Northern Africa. I am sure that there is a certain element of them that are not who they say they are, but I am also sure that there is a larger element of them who are in a desparate way and who need our help. There is no easy solution, but I do think we all need to step up to the plate and help in whatever way that we can. When I see them my heart breaks and tears come into my eyes. There but for the Grace of God go I. It is not up to me to judge, it is only up to me to do what I can to help. What can I do? I don't know. Praying for them and for wisdom.
I am thankful for ...
The luxury of having been born in the country I was born in and to be living where I live and to not ever have know the desperation of need. To have lived through relatively peaceful times, with a sure roof over my head and food in my belly, clothes on my back . . . freedom of thought and religion, free health care.
In the kitchen ...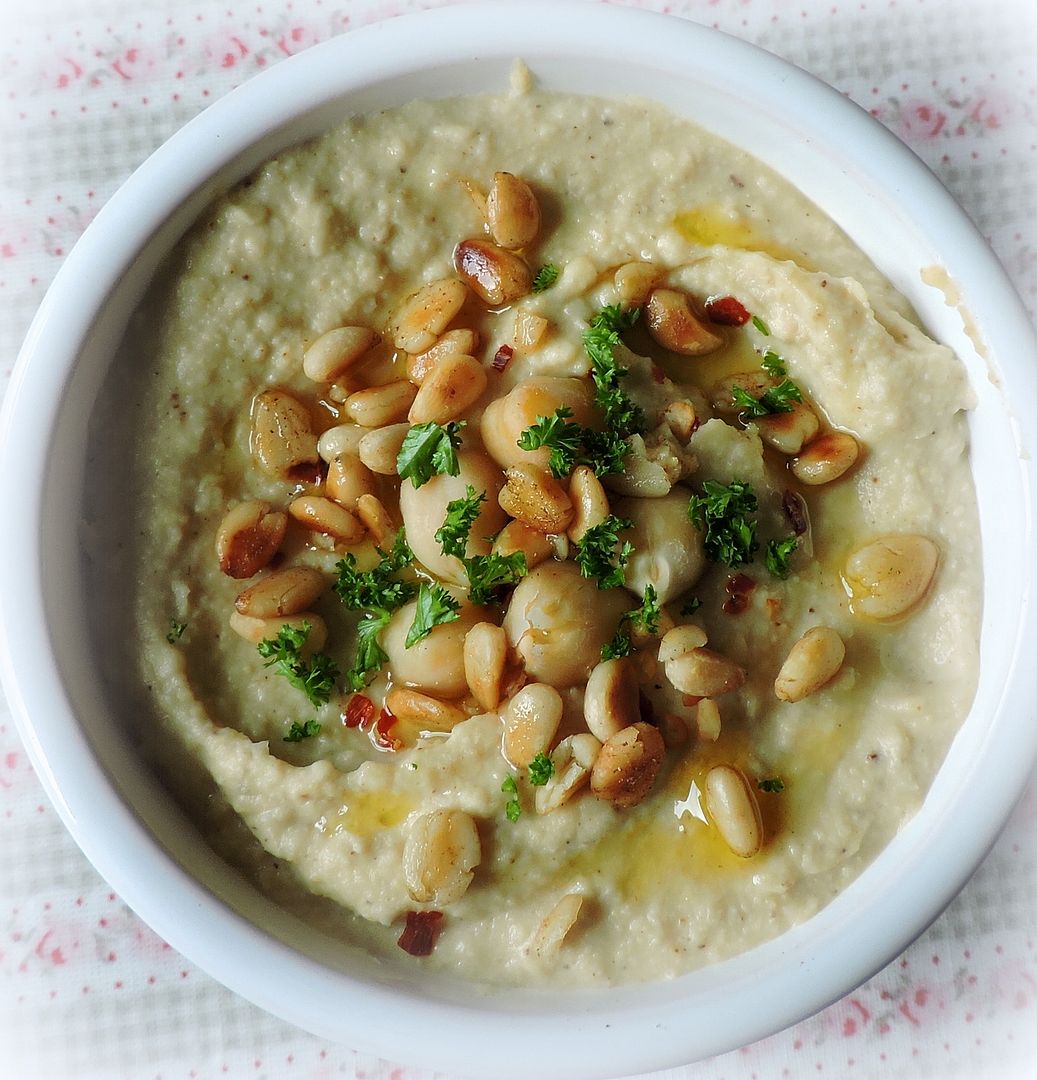 My version of
Perfect Hummus
.
On my "To Cook" list ...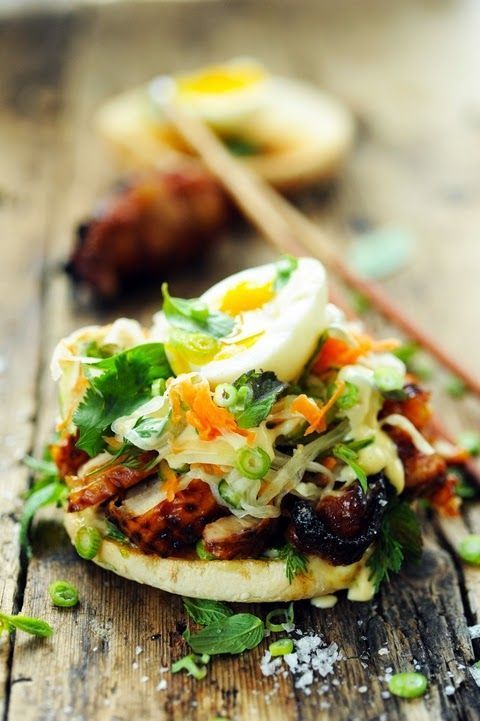 Ban Mi Burger Mon Poulet. It's in French but they look fabulous and I am sure I could translate the recipe. From
Dorian Cuisine
. Don't they look fabulous?
I am creating ...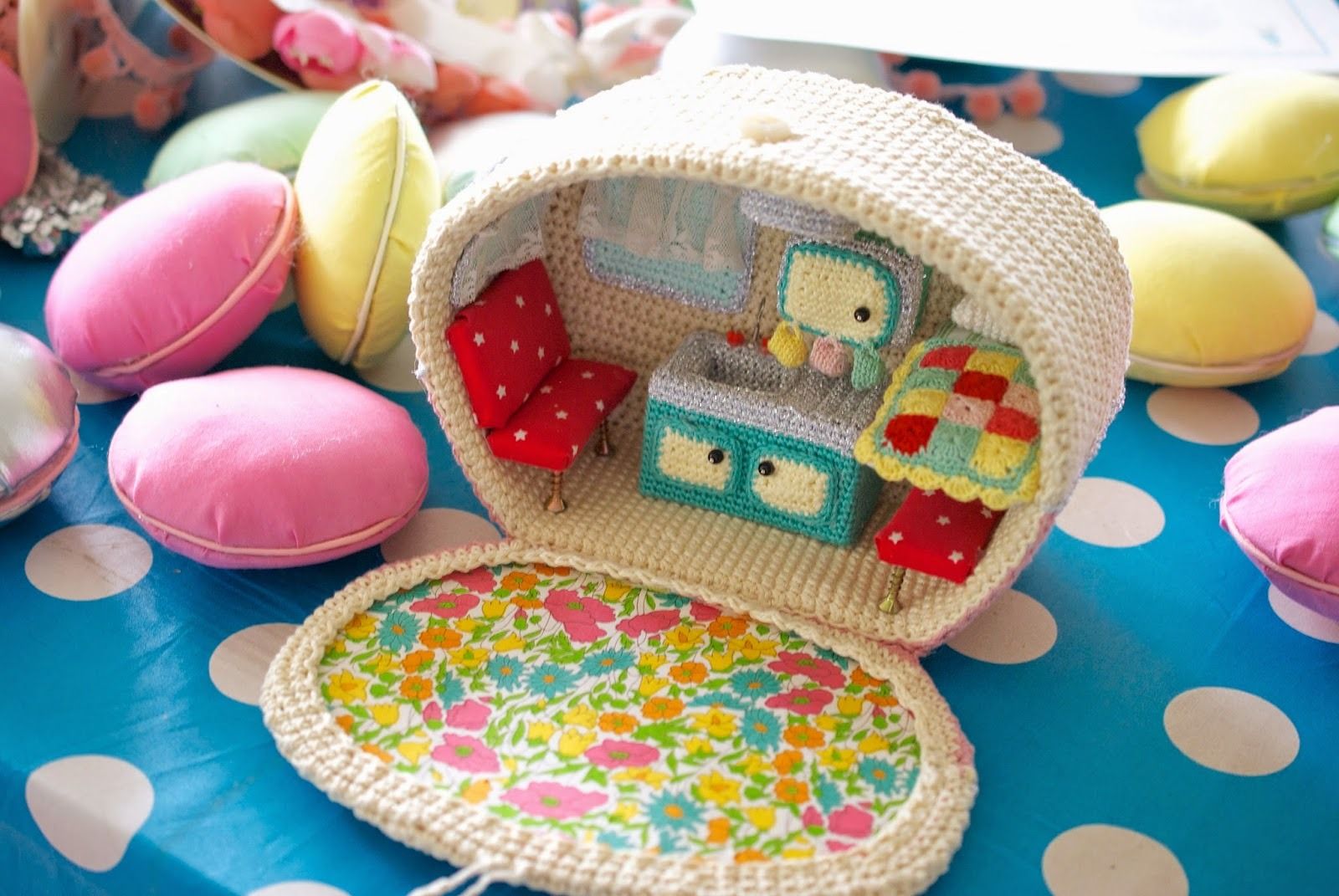 I have fallen in love. It's a crochet vintage camper van. With wee furniture and everything. All crochet. From
Greedy for Colour
.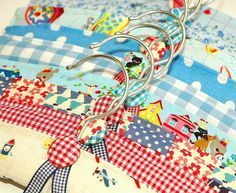 Fabric covered hangers. From
Flickr
. I love the bright colours of these.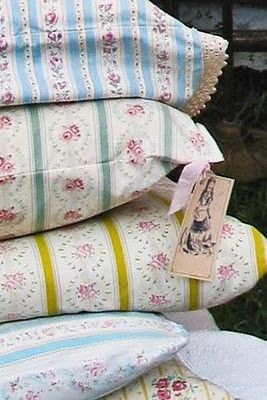 Vintage Ticking Pillows. From
Zsa Zsa Bellagio
.
Christmas Clothespins. From
Sugar and Paint
. There are all kinds of painted clothespins!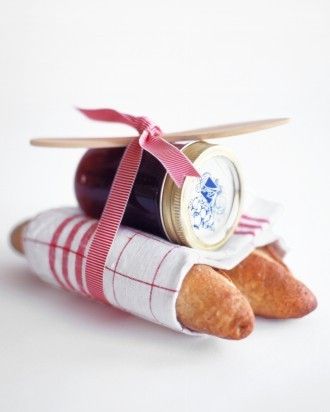 Jam Gift Packaging from
Martha Stewart
. Love it!
I am reading ...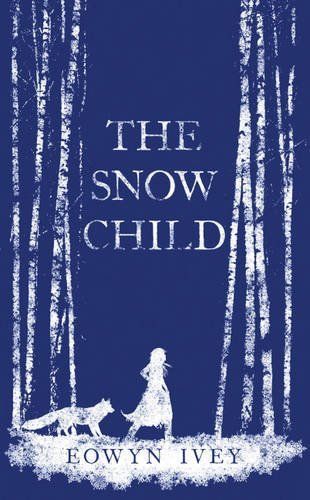 The Snow Child
, by Eowyn Ivey. I am totally in love with this book.
A little girl plays in the snow with a childless couple, but is she real? The Russian fairy story of Snegurochka has been embroidered by writers from Alexander Ostrovsky to Raymond Briggs. It is the story of a snow man or woman who comes to life, and draws her creators into a magical world. Then she melts. In some versions, the power of love destroys her. In others she gets too close to a campfire and disappears. In this debut novel, The Snow Child, Eowyn Ivey sets the tale in the wilderness of Alaska, where the elderly couple of Jack and Mabel have relocated, after the birth of a stillborn child.
One evening after a playful snowball fight, Jack carves a girl out of snow. In the morning, the couple catches sight of a tiny child running among the pines. She is dressed in the snow girl's red hat and gloves. When she presses her nose to the window, her face is a mirror of the one Jack carved out of snow. The couple has created a daughter.
But is she real? She won't be pinned down, and always runs away into the landscape. Her tracks are covered by morning. Nobody else believes she exists, and none of their neighbors can see her. Mabel's friend Esther is skeptical. Winters are long in Alaska, she says. "You start seeing things you're afraid of … or things you've always wished for."
This is a magical tale and I am really enjoying reading it for the second time. I read it first a year or so ago. The imagery of Alaska is fantastic and you find yourself wondering all the way through is she real? I highly recommend.
I am hoping ...
I have a Dentist appointment this morning at nine, I hope it is just for a filling and not the extraction. We have people coming for supper tonight. I don't want to be nursing a sore mouth.
Makes me smile ...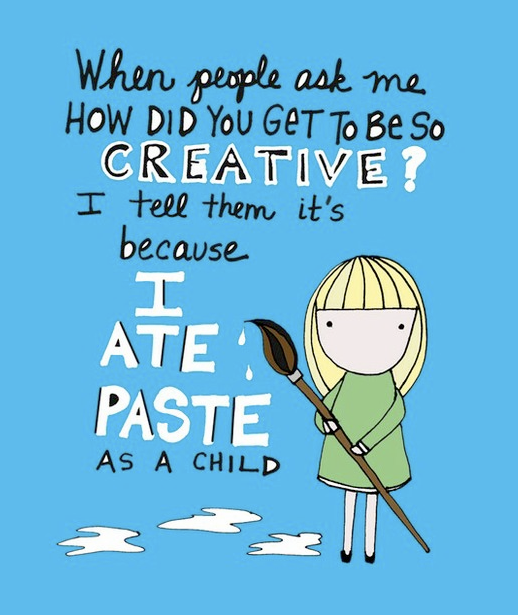 A friend posted this on my facebook page yesterday. I had to smile because it's true. I did eat paste as a child. But then again . . . how many children didn't?
I am learning ...
I am trying to learn German. I've been trying for a few years now.
Es ist nicht gut.
Around the house ...
Life in Grace
. The Well Stocked Pantry.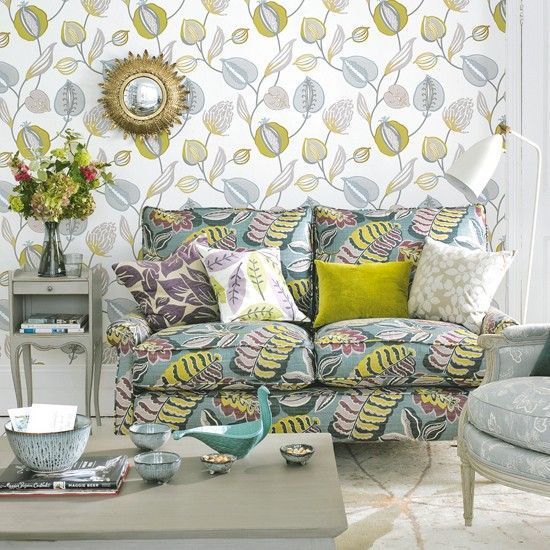 I love the styling. It reminds me of something I saw in the M&S Homestores last week. From
House to Home
.
The Graphics Fairy
. How to transfer typography onto furniture.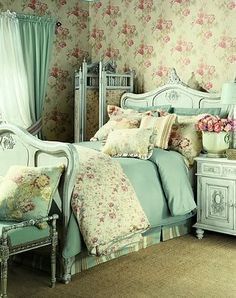 Love the wall paper. Pink bedroom with touches of blue. Love. Love.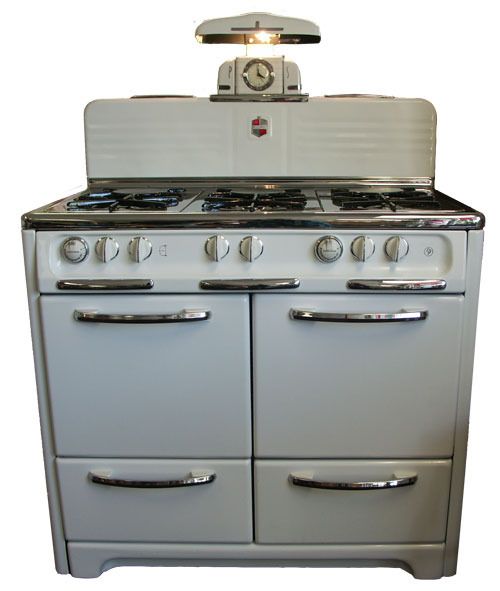 What I wouldn't give to have a vintage stove like this. Sigh . . .
Mind you I'd need a huge kitchen to hold it, but I'd also like one of those! haha
A favourite quote for the day ...
(¯`v´¯)
`*.¸.*´Ƹ̵̡Ӝ̵̨̄Ʒ ¸.•´¸.•~♥♥♥~•.~
ღϠ₡ღ¸. ✻´´¯`✻.¸¸.Ƹ̴Ӂ̴Ʒ.
(¸.❀⁀⋱‿✿"`* .¸.* ✻ღϠ₡ღ¸.✻´´¯`✻.¸¸.Ƹ̴Ӂ̴Ʒ..
Wait with a heart that is patient
For the goodness of God to prevail,
For never do our prayers go unanswered,
And His mercy and love never fail.
~Helen Steiner Rice
One of my favourite things ...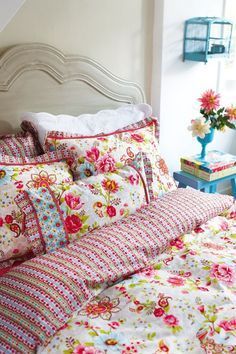 Pip Studio bedding. I love the designs and bright colours.
A peek into my day ...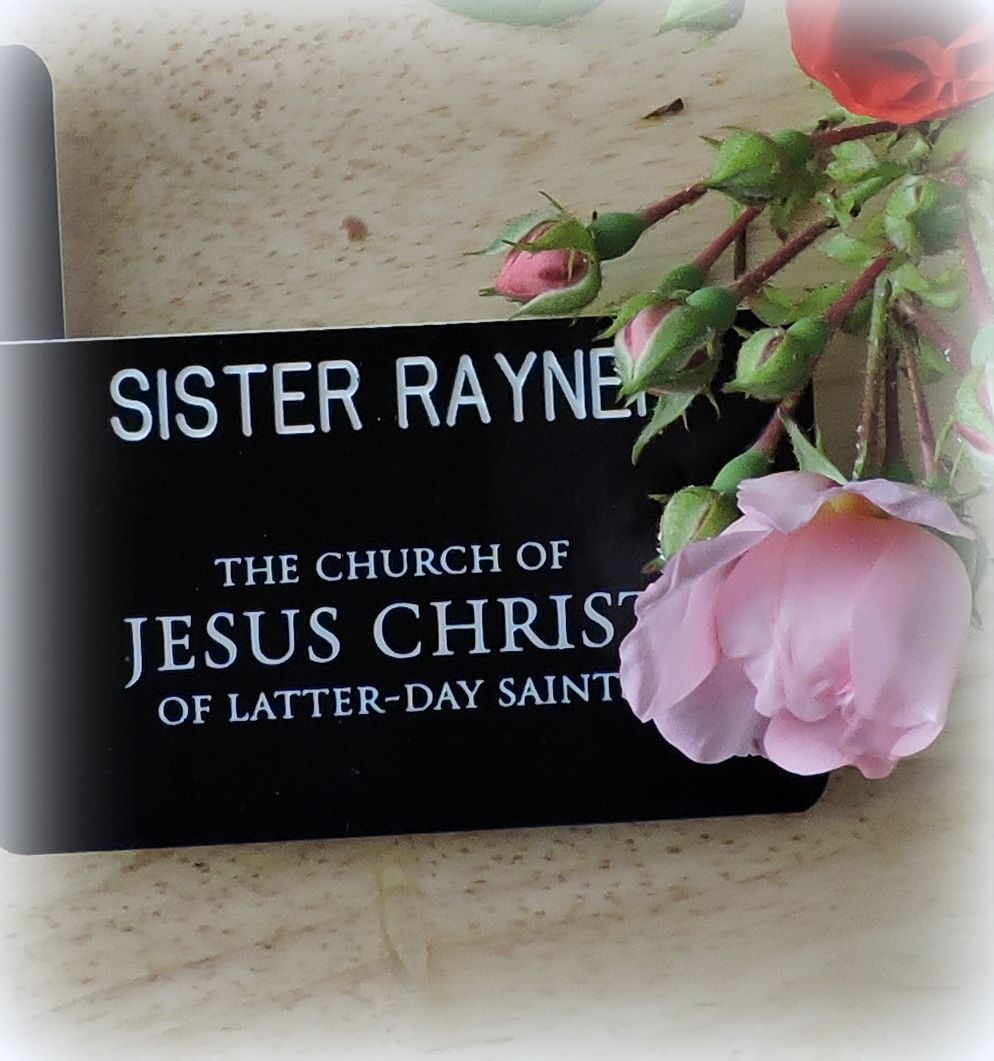 Missionary work.
And that's my daybook for this week. The first week of September. Hasn't the summer gone quickly?
⋱ ⋮ ⋰
⋯ ◯ ⋯ Take time to enjoy the small *´¯`.¸¸.☆
⋰ ⋮ ⋱ blessings in life.*´¯`.¸¸.☆
✿¸.•*¨`*•..¸✿ ✿¸.•*¨`*•..¸✿ ✿¸.•*¨`*•..¸✿
╬♥═╬╬═♥=╬╬═♥╬╬═♥╬╬═♥=╬╬♥═╬
░░░░░░░░░░░░░ ░░░░░░░░░░░░░
Wherever you go and whatever you do, I hope there's a great day ahead of you! Don't forget!
═══════════ ღೋƸ̵̡Ӝ̵̨̄Ʒღೋ ═══════════ ⊰✿░G░O░D⊰✿⊰L░O░V░E░S⊰✿⊰░Y░O░U░⊰✿
═══════════ ღೋƸ̵̡Ӝ̵̨̄Ʒღೋ ═══════════
And I do too!!