I've always had a love affair with dolls, from the time I was a little girl. I never had many dolls when I was a child. I had a baby doll that my grandmother had bought me when I was very small, that some kid in the neighborhood pulled the head off of. My mom taped it back on, but it wasn't the same. I had a fashion doll that my Aunt Freda gave to me that I had been oggling through her bedroom door key hole for weeks and weeks. I had a Little Miss Eaton Doll that I tied a string around her neck and tried to pretend she was a Chatty Cathy. (Better than Chatty Cathy in my estimation because she had a far larger vocabulary!) I had a Barbie that I saved up my pennies for and bought for myself and I had a fashion doll that I got for Christmas one year which had movable joints and which came with a bed and vanity set.
It sounds like a lot now that I have written them all down . . . but I wanted ever so many more. I used to dream of owning Tressy dolls, and Christy dolls . . . Chatty Cathys and the like. That is probably why every year of my own girls childhood, Santa Claus brought them a new doll for Christmas. I was living my doll love vicariously through them.
Even now I would like a new doll each year and I love making dolls too, as you know. I have a whole pin board on Pinterest with nothing but dolls. Of course the dolls I love now are a lot more expensive than the dolls I loved back then!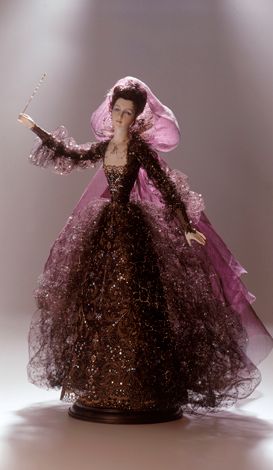 This is a Fairy God Mother doll by the doll artist,
Alexandra
. Isn't she beautiful? I think she is. I don't know how these doll artists do these fabulous creations.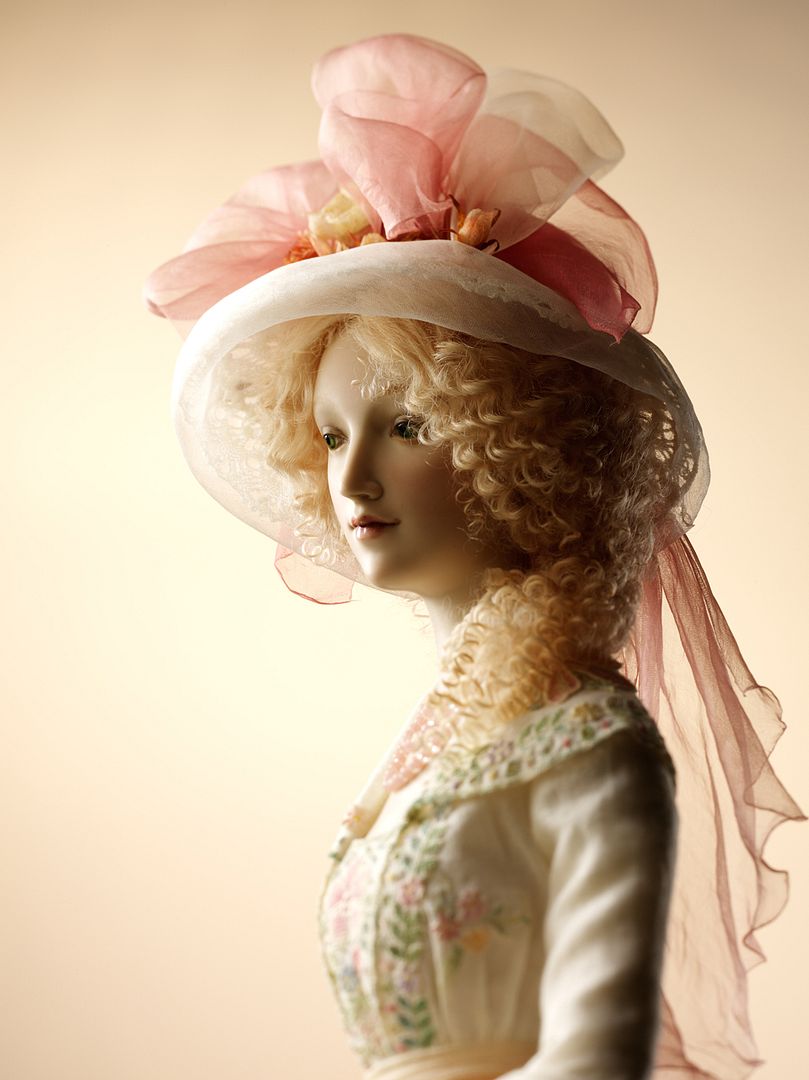 Here is another one of her beautiful dolls. Isn't is just beautiful? What a dream.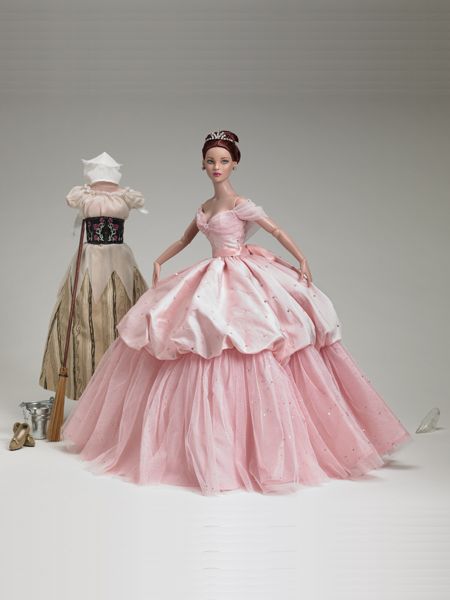 This is a Tonner doll, complete with glass slipper. Isn't she gorgeous. I have always pictured Cinderella as a blonde (thanks Walt Disney) but I would love this anyways.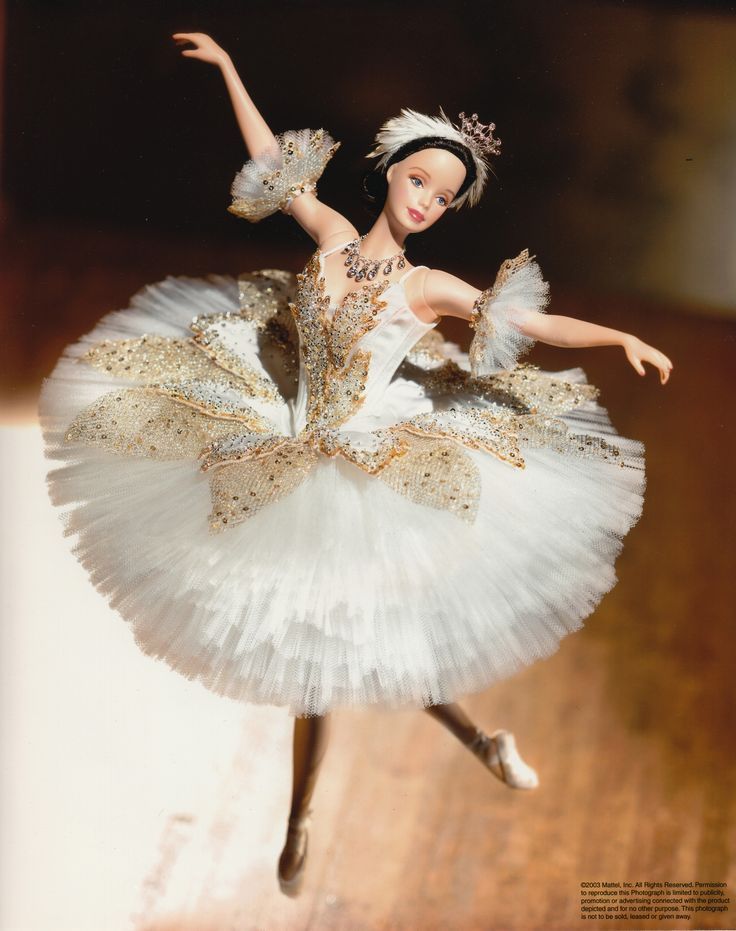 Look at this Ballerina Barbie! Isn't she beautiful. I always wanted a Ballerina Doll when I was a child. Didn't you?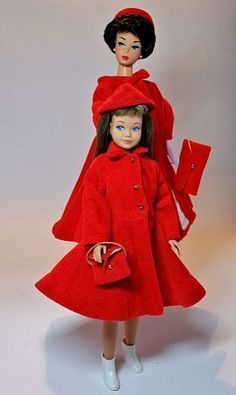 My Barbie was the original one with the black bubble "do" . . . only because that was the only version they had left in the store when I went to buy her. My parents had driven all the way to "Polo Park" in Winnipeg for me to find one, which was a considerable drive for them. (My dad also had business to attend to in Winnipeg as well, so it wasn't just for the doll.) My sister was given a blonde pony tail Barbie for Christmas a year or so after that I coveted. You couldn't do much with my Barbie's hair . . . it was pretty simple. I also would have loved to have Ken, Midge and Skipper. Oh how I longed to have a Ken (with the fuzzy hair) for my Barbie to go out on dates with. I had to make do with my brother's GI Joe.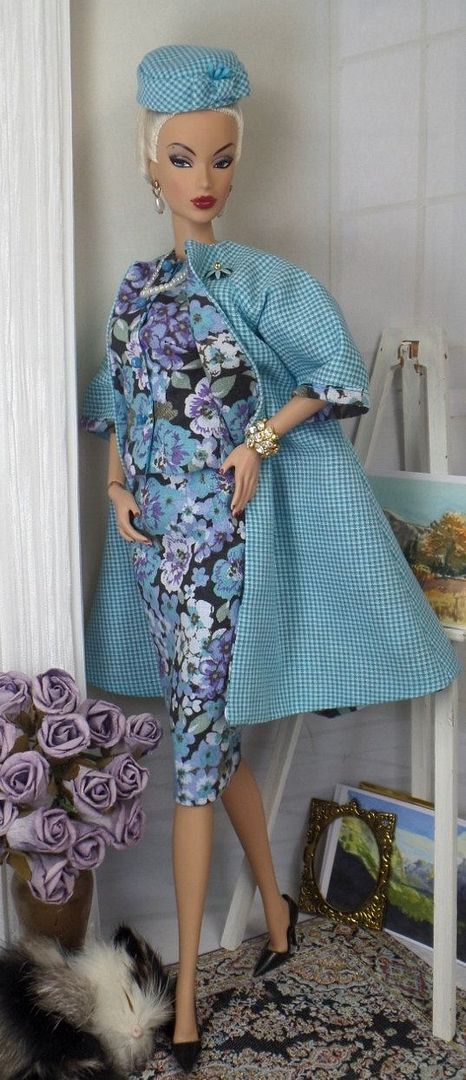 I would love LOVE to have one of those new Silkstone Barbies. They are ever so much more sophisticated than the original. Oh, how I would enjoy making clothes for her and dressing her up. I guess you can grow up but the child in you lingers on. One day I am going to have enough money to buy one . . . when my ship comes in.
My love affair with dolls doesn't begin and end with Barbie however. I do so love character dolls as well, especially ones of children. I believe the artist for this one is Nadia Knonova. The Eastern Europeans are very talented when it comes to doll making. I love the detail of this with her slippers, that expression on her face, the freckles . . . those eyes.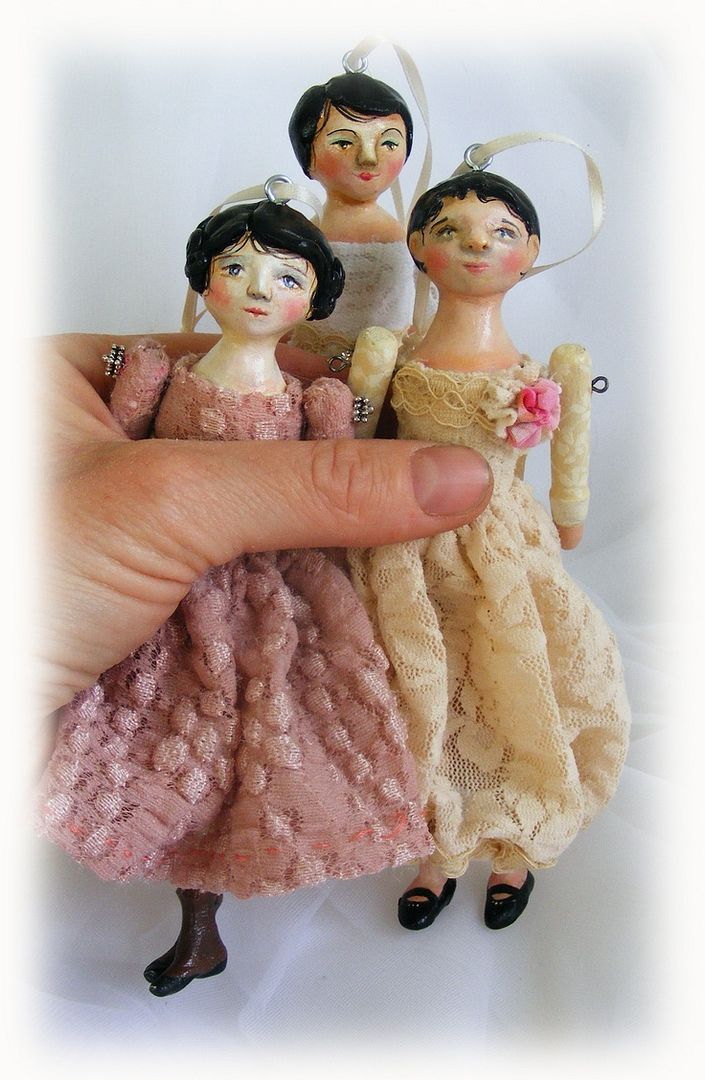 I adore these little painted dolls. Oh how I long to be able to bring my little characters to life as dolls. I wish I knew how to do this . . . I don't know who these belong to. I could not find a source, but are they not beautiful?
Don't you just love this one by
Diane Adam
. It's just priceless I think . . . that expression. So beautiful.
I could go on and on about dolls. It's probably a good thing that I am not wealthy because we would probably need a whole house just to hold my dolls. Sigh . . . I guess it is a love I have never really grown out of . . .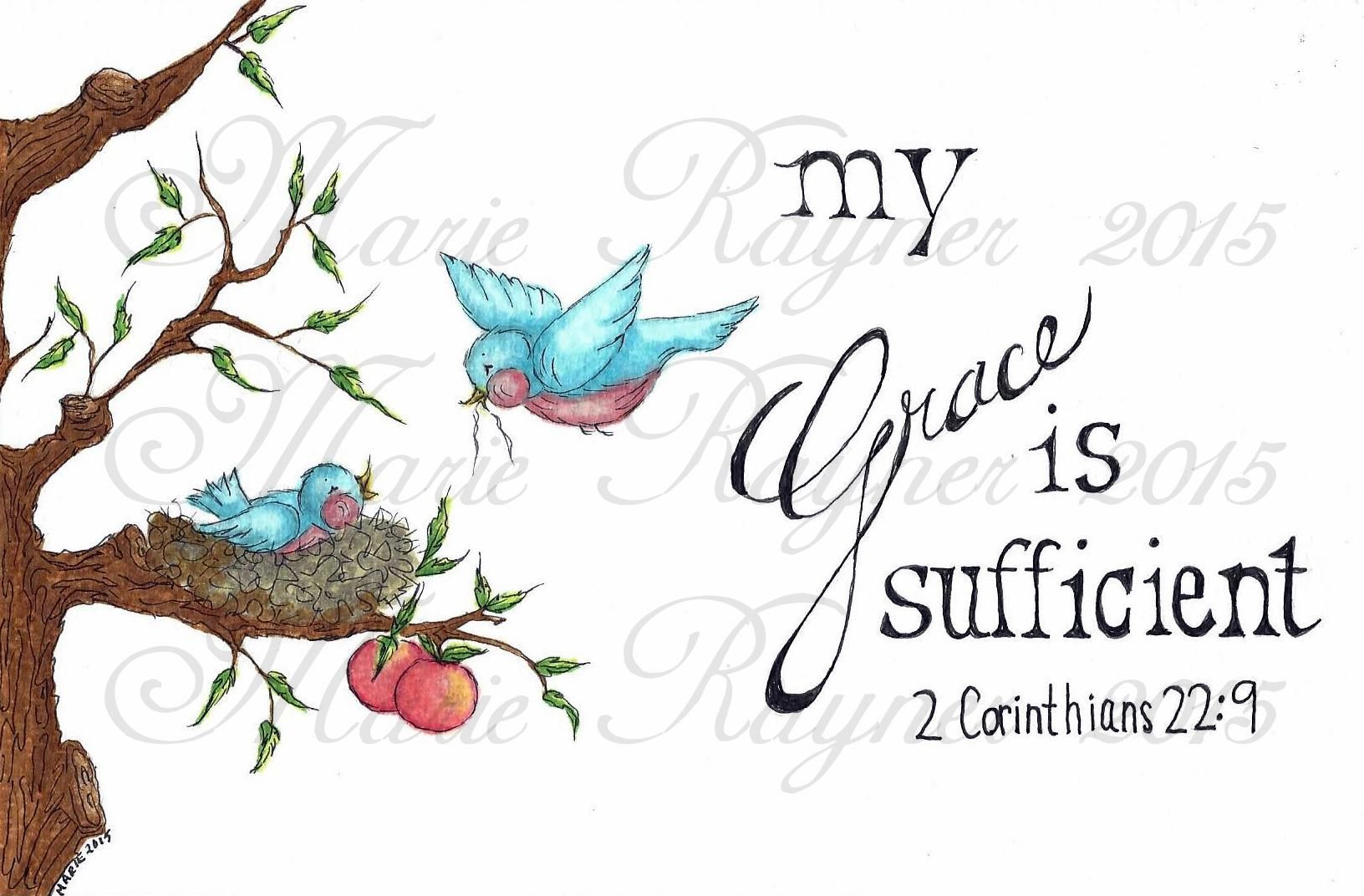 I worked on this painting yesterday afternoon. The lettering took me probably a lot longer than anything else. I am selling the original if anyone is interested. If it wasn't for these little pictures that I do and sell every now and then, I don't know how Todd and I would manage. It might not be a lot but it does help. And if I don't sell them, well . . . one day I hope they will be worth something. It's the only inheritance my kids are going to get from me! haha
A thought to carry with you through today . . .
❥✻❥.¸¸.✿¨¯`❥✻❥¸¸.✿¨¯`❥✻❥
Happiness is the art of never holding
in your mind
the memory of any
unpleasant thing that has passed.
~anonymous
❥✻❥.¸¸.✿¨¯`❥✻❥¸¸.✿¨¯`❥✻❥
I am sharing my
Pumpkin Muffins Two Ways
in The English Kitchen today. One is sugar free. Both are filled with flavour, fibre and goodness.
May you have a truly blessed Sabbath day. Don't forget . . .
═══════════ ღೋƸ̵̡Ӝ̵̨̄Ʒღೋ ═══════════ ⊰✿░G░O░D⊰✿⊰L░O░V░E░S⊰✿⊰░Y░O░U░⊰✿
═══════════ ღೋƸ̵̡Ӝ̵̨̄Ʒღೋ ═══════════
and I do too!!