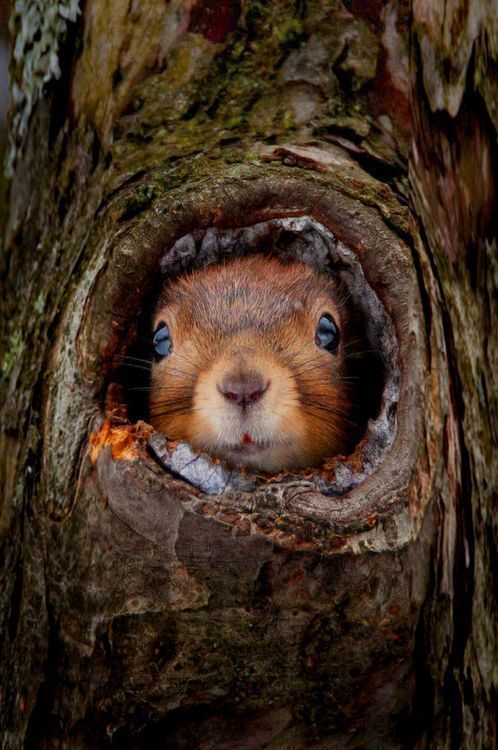 "And all discover, late or soon,
Their golden Oxford afternoon."
~Gerald Gould, Oxford Afternoon
In Gerald Gould's poem, Oxford Afternoon . . . he was there in the spring and he called it 'Spring Coloured.' Mine was Autumn coloured . . . touched with the tints of autumn . . .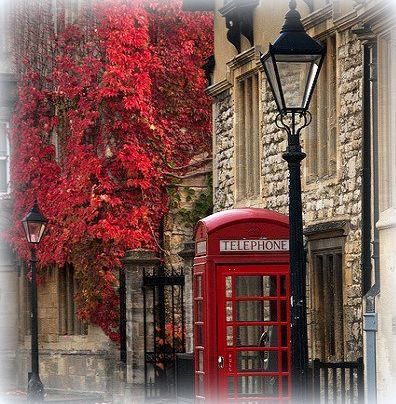 Where creepers flamed against weather stone of church and college and . . . the "dreaming spires" of the old, old city lay steeped in the soft golden light of a warm September sun.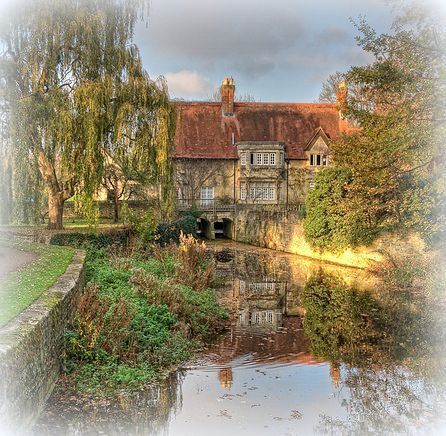 This surely is the best time to have a golden Oxford afternoon . . . when the leaves are beginning to flutter about the old grey stone walls and when an autumn stillness fills the air.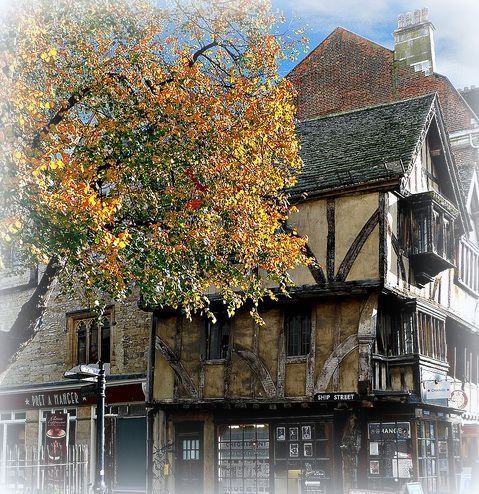 To stand on a corner and listen to the chimes of Merton echoing along the corridors of history . . . and to look through lovely old gateways at the quiet beauty of noble buildings and cloistered lawns . . .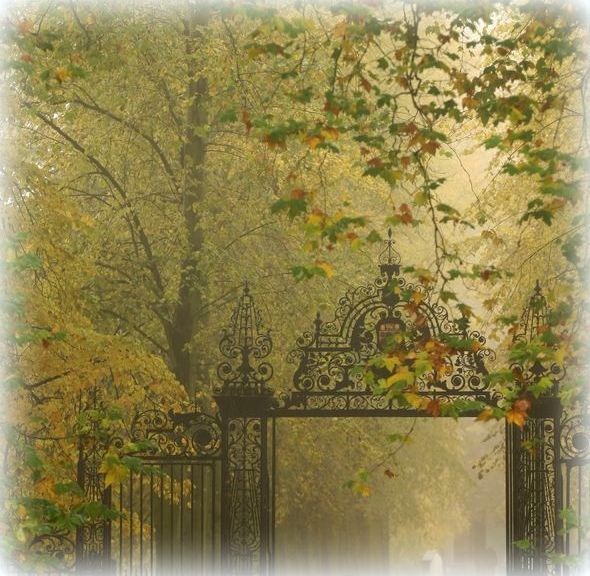 The mood of September is the mood of the Oxford that lays behind those ancient walls . . . tranquil, mellow, mature . . .
Almost a hallowed place.
I did really well dietwise yesterday. I had oats and barley cereal with a few dried cherries for breakfast, some lightly buttered malt and seeded bread for lunch with an egg, then for supper a chicken salad filled with salad leaves, spinach, grilled chicken, a bit of cheese, some tomatoes and cucumbers. I also had a yogurt and some grapes. No chocolate at all and I baked brownies and made a chocolate sauce for the missionaries! Didn't even lick the spoon. They really enjoyed them.
I think I will be changing the focus of the food blog to healthier eats. I may lose readers, but what the heck, I need to be healthier and I am sure there are others out there who want the same thing!
A thought to carry with you through today . . .
❥✻❥.¸¸.✿¨¯`❥✻❥¸¸.✿¨¯`❥✻❥
Swiftly go the happy days,
like birds upon the wing.
Quickly fly the shining hours
when heart and spirit sing.
Youth must pass, but why regret
when life has passed its prime,
Every phrase is sweet,
it can't always be summertime.
❥✻❥.¸¸.✿¨¯`❥✻❥¸¸.✿¨¯`❥✻❥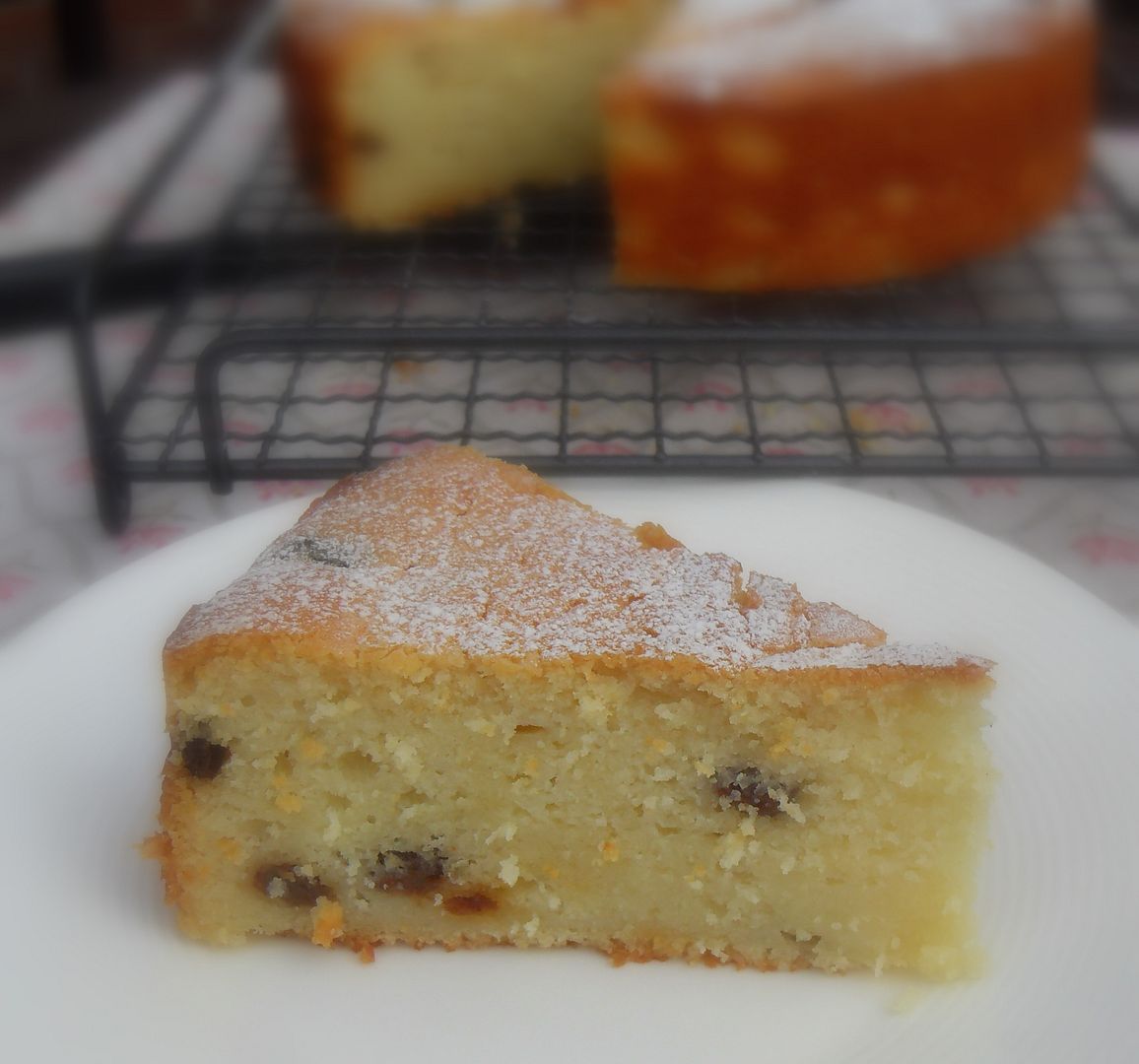 In the English Kitchen today . . . another one from my archives.
Lemon Ricotta Cake.
Dense and delicious and lemony!
Have a beautful sabbath day. God bless you all. Don't forget . . .
═══════════ ღೋƸ̵̡Ӝ̵̨̄Ʒღೋ ═══════════ ⊰✿░G░O░D⊰✿⊰L░O░V░E░S⊰✿⊰░Y░O░U░⊰✿
═══════════ ღೋƸ̵̡Ӝ̵̨̄Ʒღೋ ═══════════
And I do too!