One thing which I really love about serving a mission is getting to know the young missionaries really well, even better than we have been able to get to know them in the past. This is Elder Dadds and Elder Singsam. After the street display the other day, they came to our house to help Todd pull an old dead rosemary bush out of the garden and to get rid of some of the reeds (which grow like weeds) from around the pond. I fed the supper naturally! It wasn't anything too special. Just my
Baked Hot Dogs,
some oven chips and sliced cukes and tomatoes from the garden. Then for dessert, I let them polish off the remainder of my
Lemony Almond and Polenta Cake
, which they loved along with some tinned peaches.
It is just so much fun having these young people around and the spirit that they carry with them is amazing. We are always able to share some incredibly spiritual experiences with each other . . .
But this is what happens when you let them loose with your camera . . .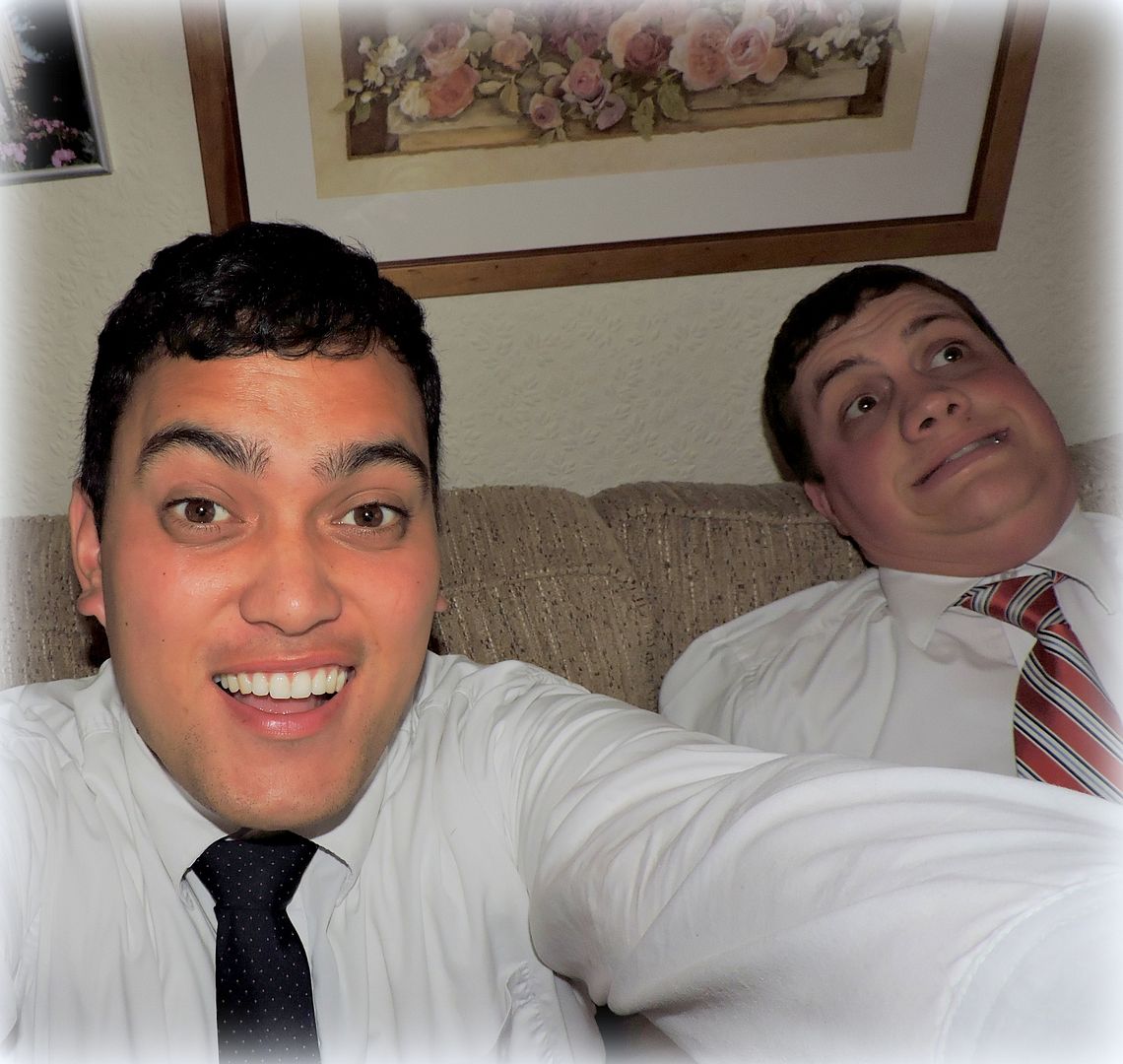 Selfies. We laughed at some of these. They were so funny!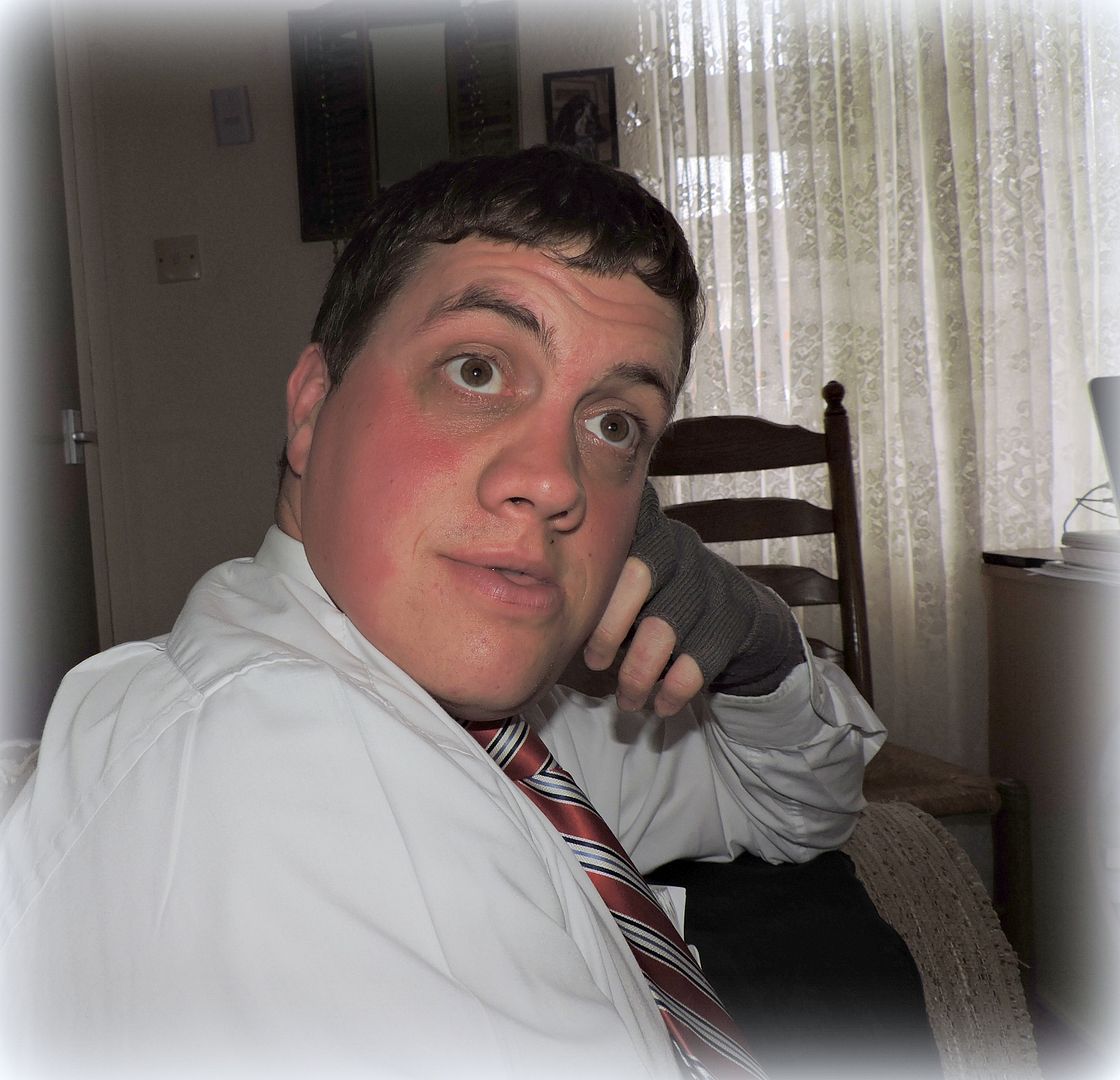 Hmmm . . . Elder Dadds is the only UK Missionary we have in our area at the moment. The rest are all from abroad. Elder Singsam is from New Zealand and actually knows the young sister from our home Ward who is serving a mission in NZ at the moment. She's due to come home in October. It would be so nice if he is still here then, but I seriously doubt that he will be.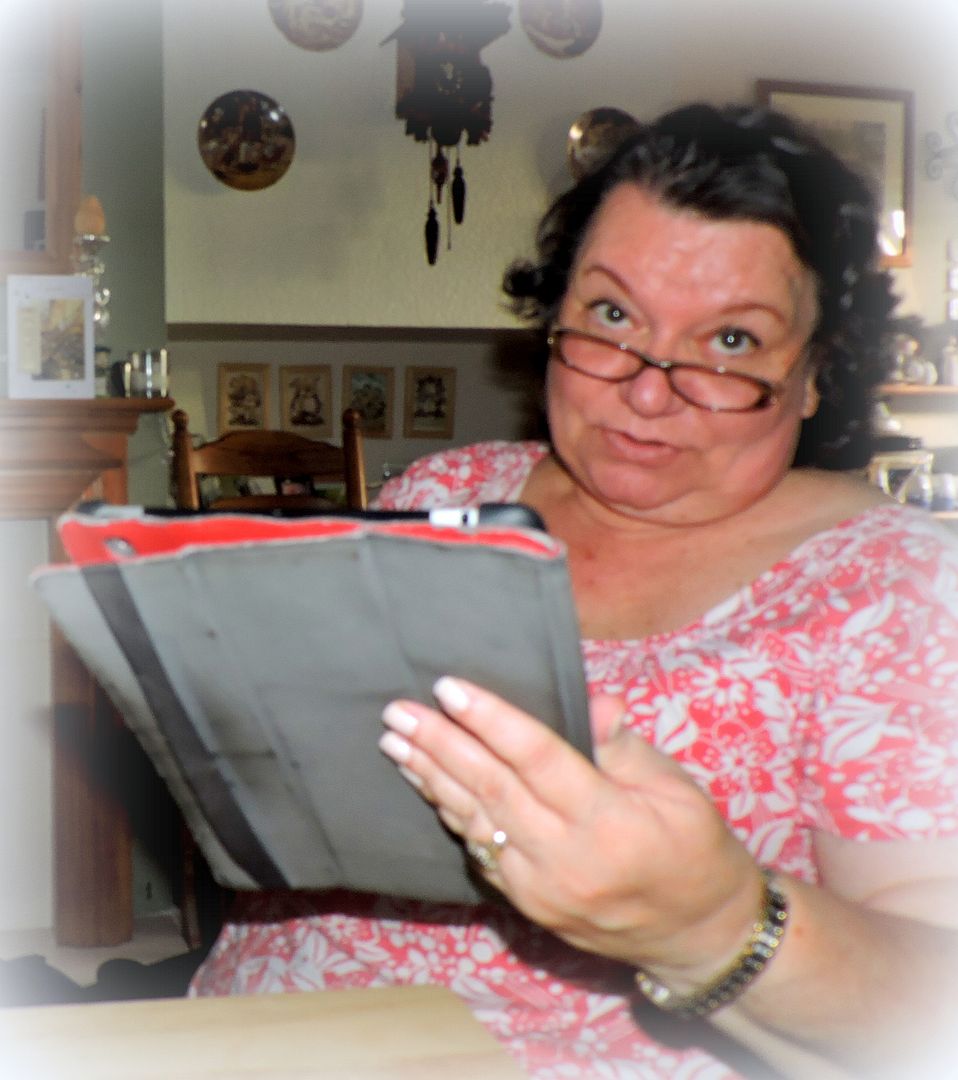 "We" are not amused. lol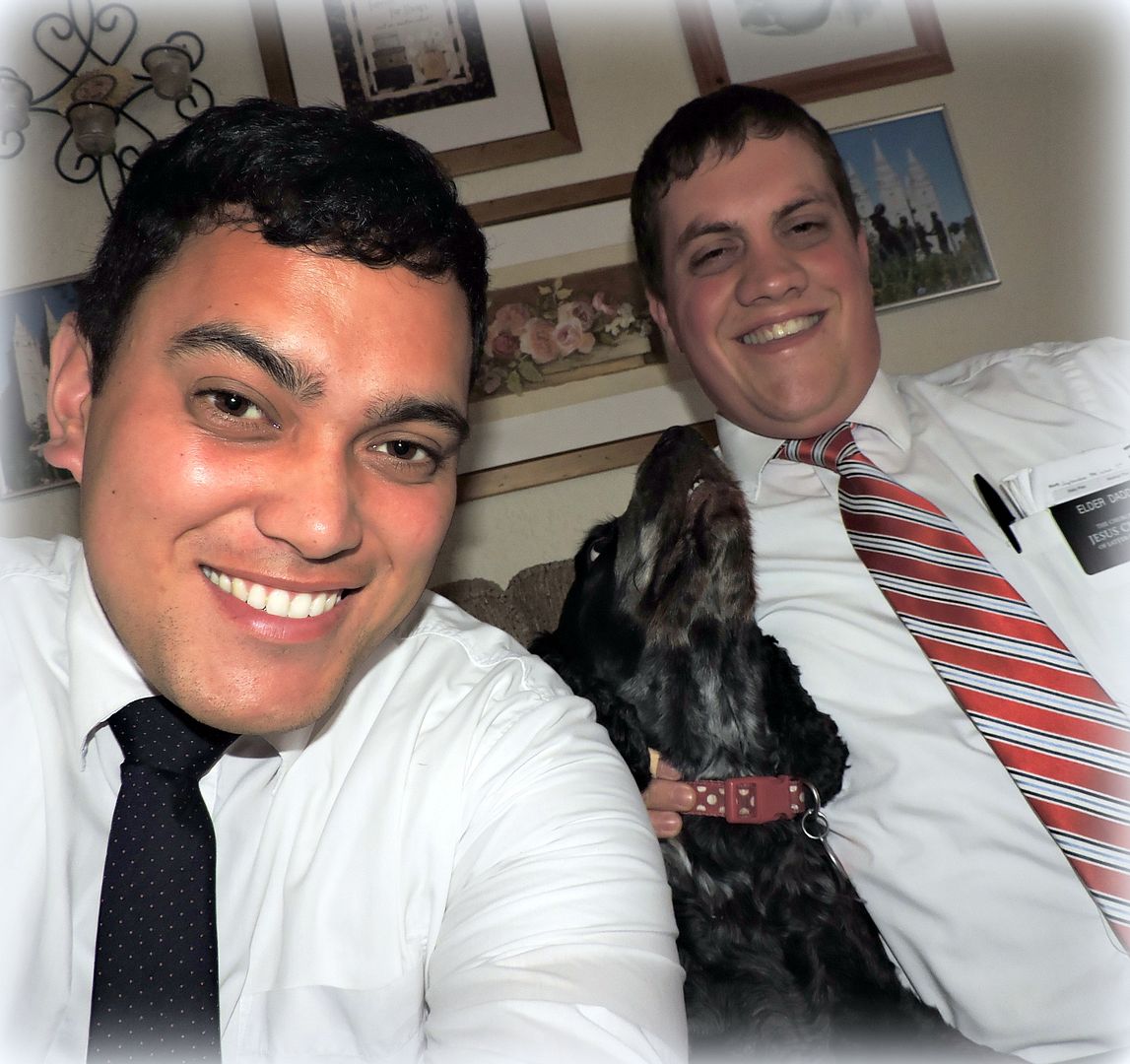 Of course Mitzie just loves it when the Elders and Sisters come over. The Elders always make a big fuss of her. The sisters do too, but the Elders are always a lot more playful, and they don't mind her getting up and sitting with them on the sofa.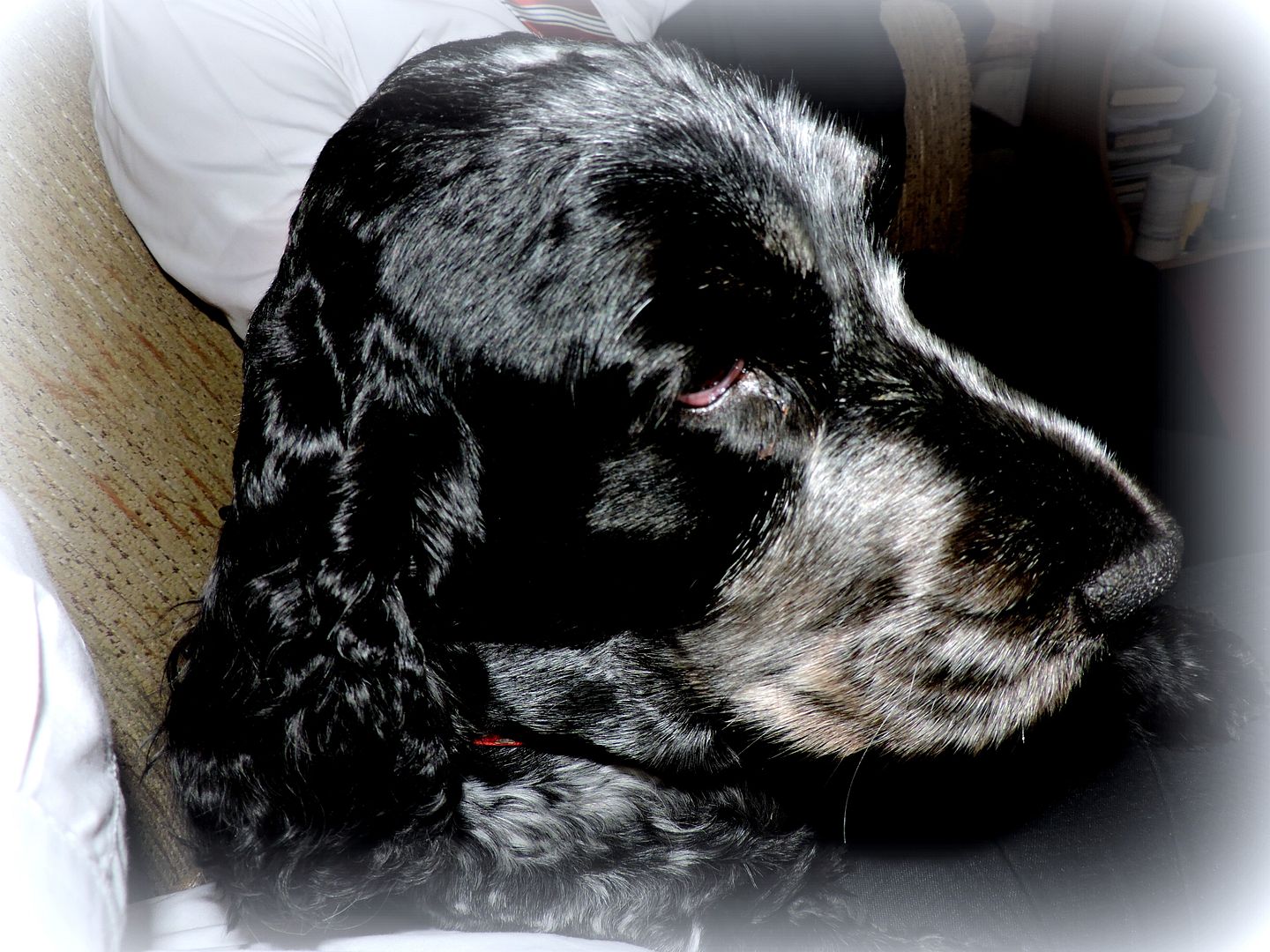 She even listens sometimes to what we are talking about.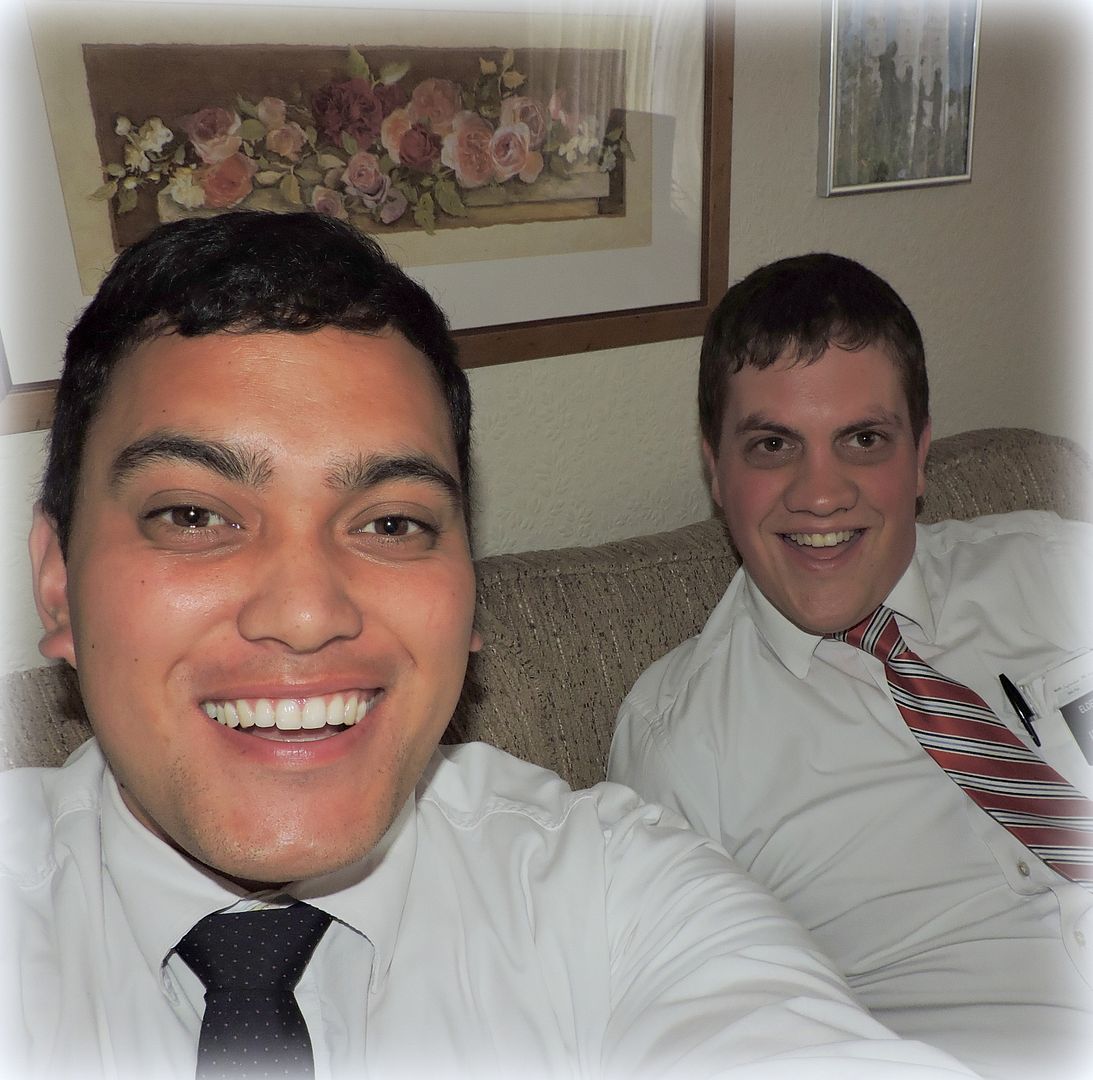 And of course not all of the selfies were silly. But all of them were fun.
I really,
really
admire these young people. The Sisters and I were talking outside in a parking lot yesterday while we were waiting for Sister Johansen to come back to the car about how amazing and incredible it was that we were all serving here in the UK right at this moment and how the Lord has brought us all together at this time for a singular purpose. Our Mission President loves to talk to us about how we all knew each other before we came here to earth and how we knew that we would serve together. That is an amazing thought, and makes serving a mission together an even more incredible experience.
I'll be cooking dinner for the Missionaries who are leaving our Mission to go home next Wednesday at the Mission Home. I can't believe that it is Transfer Day again. It's such an amazingly incredible time for all involved. I am sad that I won't be at the chapel to hear their departing testimonies and to greet the new Missionaries which are arriving, but I am grateful to be able to do this service for the ones who are leaving!
All the older grand kiddies started back to school this week. This is Gabriel (my oldest grandson) with his brother Luke (first year in Kindergarten!) waiting in the playground just before the first day of school begins. I love these boys so much.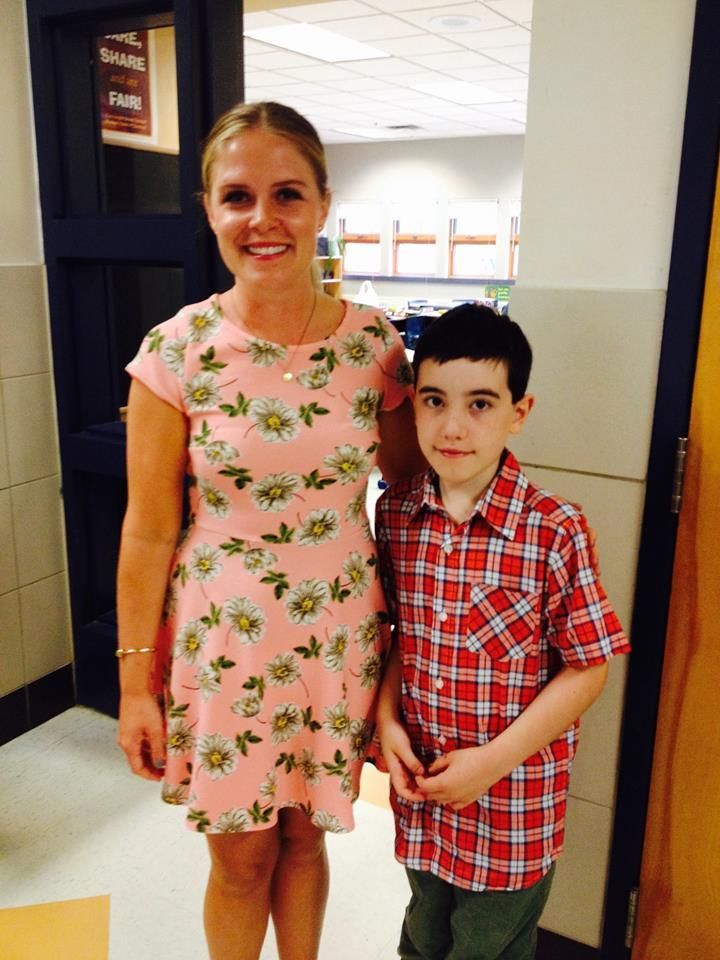 Gabe is looking so much like his dad the older he gets. I think he's one very handsome dude! I know I am biased!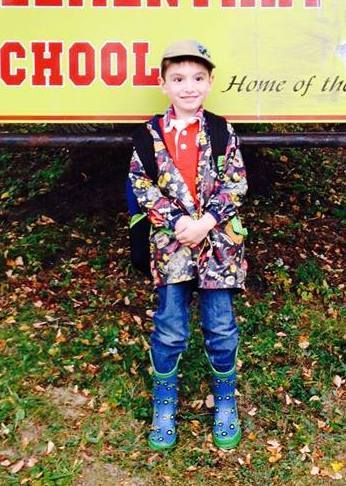 Of course Luke is very handsome as well! (Love the polka dot boots! Way to go making polka dots masculine!) He looks so excited to be on his very first day of proper school! Unfortunately that excitement was very short lived as another student decided to accidentally (?) drop a very large rock on his foot! He spent most of his first day of school in the ER at the hospital, where thankfully it was determined that his toe wasn't broken, but he will almost certainly be losing his big toe nail on that foot and it is incredibly bruised and cut. I will spare you the gory photograph!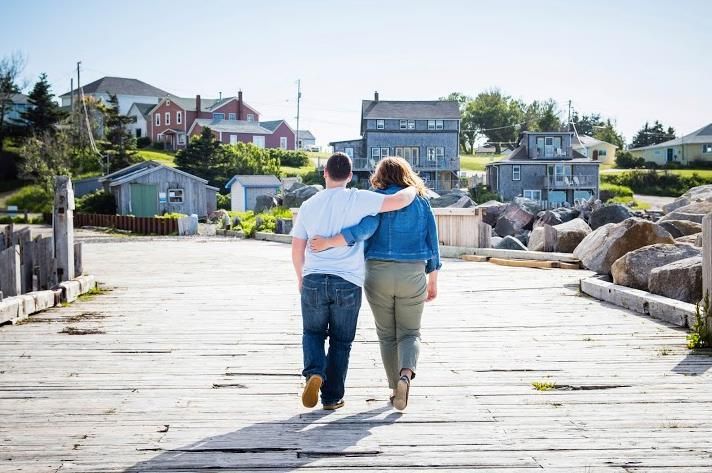 I just love this young couple. My youngest son Bruce and his partner Sara. Their "Save The Date" card arrived in the post earlier this week. I am so excited for them and this next chapter in their lives.
It really does a mother's heart good when she knows that all of her babies have found the right people to share their happily ever after's with.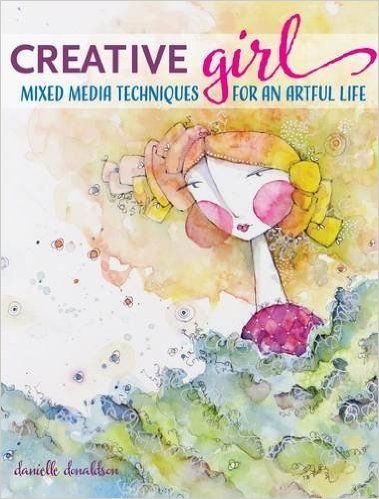 It finally arrived! I had ordered this book weeks and weeks ago on the recommendation from a friend and it finally arrived a couple of days ago. Creative Girl by
Danielle Donaldson
. I have been devouring it ever since and I can't wait to spend a few hours getting stuck into it. I've been gathering my materials. I need to go out this morning and buy some more water colour paper as I have used all of mine up now. Well . . . I do have a little smidgen left . . . but as any artist knows a little smidgen is just not enough when those creative juices start flowing!
And with that I will leave you with a thought for today . . .
❥✻❥.¸¸.✿¨¯`❥✻❥¸¸.✿¨¯`❥✻❥
Keep your eyes open to
your mercies.
The man who forgets
to be thankful,
as fallen asleep in life.
~Robert Louis Stevenson
❥✻❥.¸¸.✿¨¯`❥✻❥¸¸.✿¨¯`❥✻❥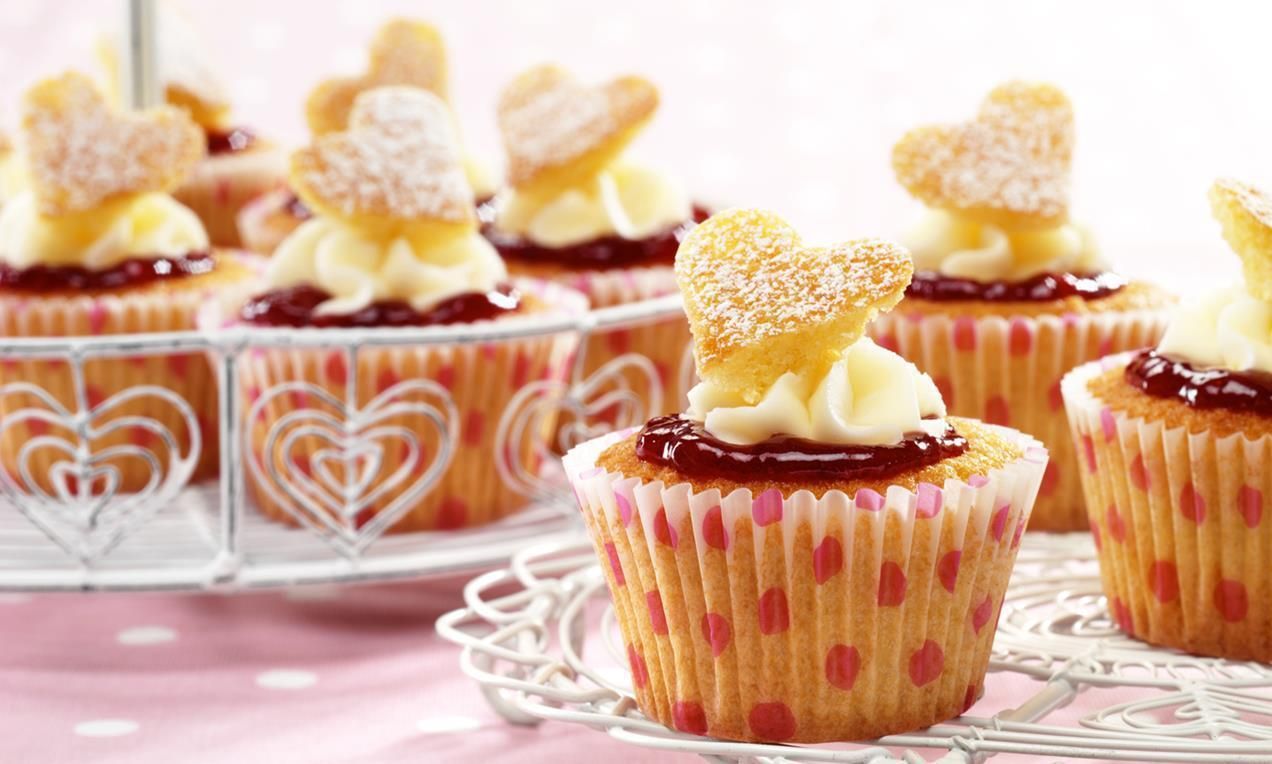 I'm talking
Cupcakes
in the Kitchen today . . .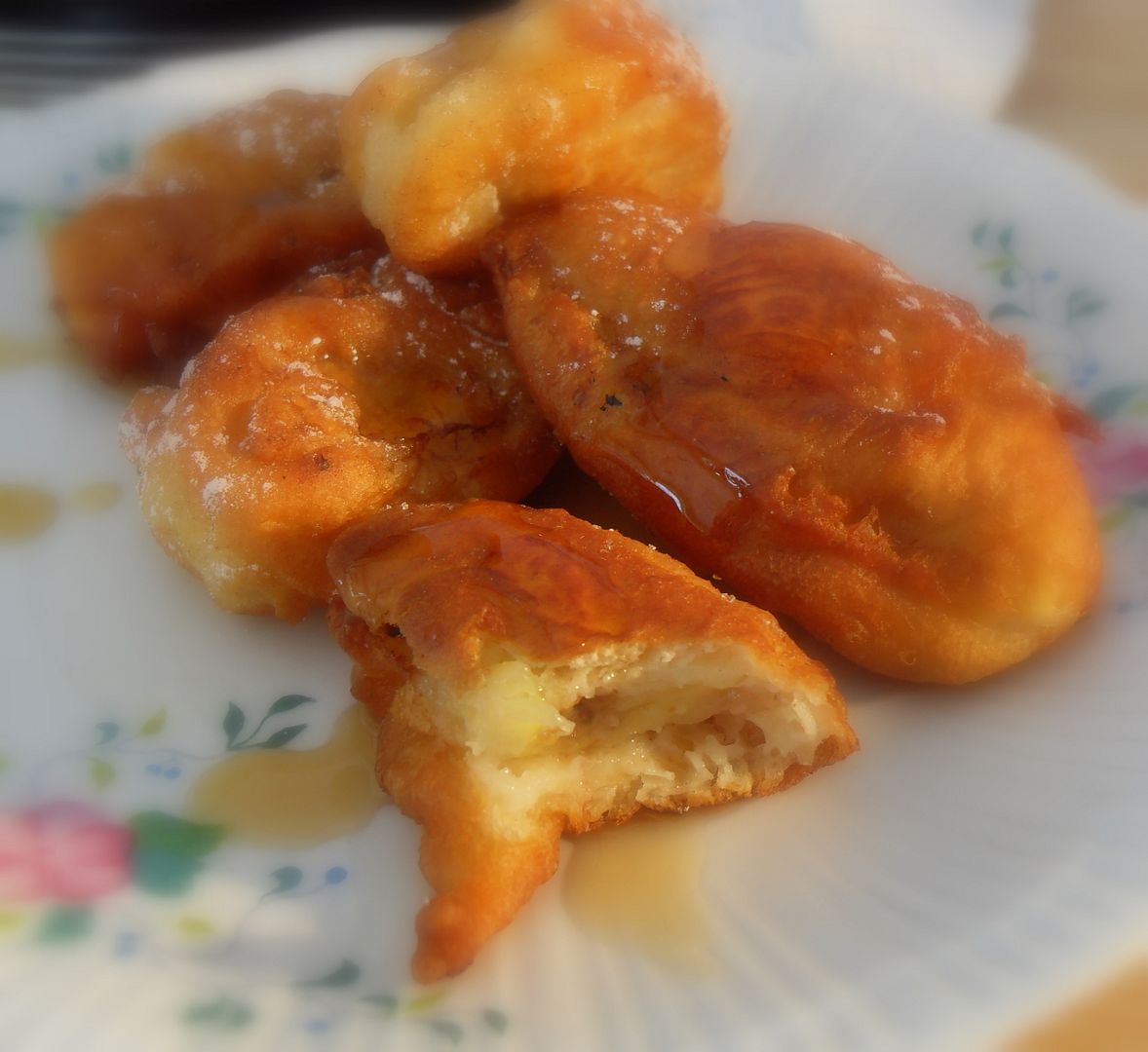 And old fashioned
Fruit Fritters
. . .
Have a wonderful Saturday. It's raining here, but that's okay. We need rain as well as sunshine! Don't forget . . .
═══════════ ღೋƸ̵̡Ӝ̵̨̄Ʒღೋ ═══════════ ⊰✿░G░O░D⊰✿⊰L░O░V░E░S⊰✿⊰░Y░O░U░⊰✿
═══════════ ღೋƸ̵̡Ӝ̵̨̄Ʒღೋ ═══════════
And I do too!!