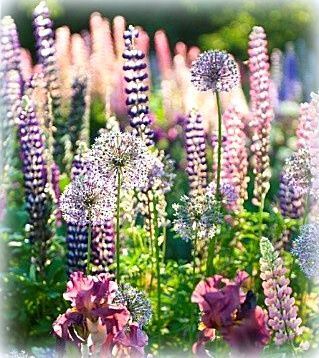 I can't remember what I was dreaming about just before I woke up this morning, but I can clearly remember the thoughts that were running through my head. I was pondering the journey. It's been a few years now since Todd and I were able to afford to go on a holiday. Not counting my trip home when my mother had her cancer operation, which I took on my own . . . we haven't actually been able to afford to go anywhere on holiday . . . instead we treasure the holidays we have been able to go on together in the past in our hearts.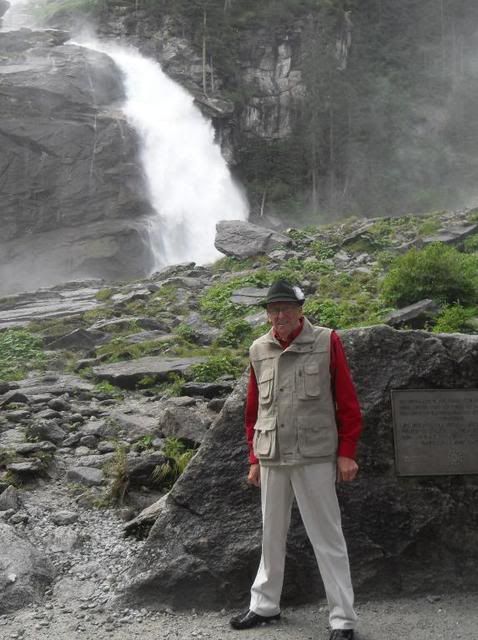 We look at the photos of our journies from time to time, remembering special moments . . . and wetalk about the places we would love to return to, or new places we would like to go to together in the future. We have been really blessed to have been able to go to some lovely places together, and I truly cherish those memories we have made together.
Probably the most important and the most wonderful trip we've been able to take together, at least in part . . . has been the most exciting adventure of all, and by that I am talking about our journey here on earth. This time we are sharing together right now is really special indeed, but we both have had to take our own separate journies to get here to this moment in time, and for sure . . . the journey is not over yet . . . and I hope won't be for a long time yet to come.
But I've been thinking about holiday snaps . . . and what the holiday snaps of my journey thus far would or might be . . .
(source:
My 3 Monsters
)
For sure there have been some really proud moments in my life . . . some breathtaking away magical moments . . . truly special things which stand out above all of the rest, moments filled with unimaginable joy.
Top of the list has to be the births of each of my five children. For someone who only ever wanted to be a mother and a wife, those are probably
the
most special moments of my life. I can still feel the magic of holding each precious new soul in my arms and the wonder of that experience . . . the ten tiny fingers and the ten tiny toes . . . those delightful cupid bow lips, those eyes looking back at me in wonder as they each began their
own
individual journies . . . the smell and feeling of those soft little heads. Those baby noises they, each of them, made into my neck and against my shoulder as I burped them. Oh how very wonderful those moments were and how very preciously they are held in this loving mother's heart . . .
The moment I made the choice to be Baptised and the way I felt afterwards. Feelings which I get to relive each time I attend another's Baptism. Kneeling with my husband and holding hands across an altar in the Temple of our Lord . . . looking into each others eyes and hearts while we made Covenants together and were sealed to each other for Time and All Eternity . . .
There have been many things in my life which I treasure, small accomplishments of which I am most proud . . . learning how to read and to write, my father teaching me how to ride a bicycle . . . learning how to be kind and generous . . . learning how to work hard and to find joy in the work . . . learning how to love selflessly and without expectation of anything in return . . . discovering the magic of friendship . . . so many lessons. Some have come easy and others . . . they have come a little bit harder, but the important thing is that they
have
come. Those are the holiday snaps I will enjoy looking back on for sure . . .
But there have also been cringeworthy moments in my life, things I have done which I am not proud of and would rather forget. Things I should have done and didn't. Mistakes made. Journey pics I would love to be able to bin . . . but that I have come to also embrace and to love because they are a all a part of the fabric that makes me who I am . . . a part of the journey which means I could not be the person that I am today without having first been the person that I was . . . and I like who I am . . . now.
I found this story yesterday on
the web
. . . and it really made me think.
"One time a bishop had a woman in his Ward approach him repeatedly about a revelation she had received. Week after week, he brushed her off until he could no longer ignore her persistence requests.
Finally he said to this sister, "Sweet Sister, we take revelations very seriously in this church and I am going to need to know that there is some validity to your feelings before we take action. Recently, I confessed a sin to God. Go to Him and ask Him what this sin was and then come back and tell me what He says."
The next week, this bishop asked this woman, "Did you do what I asked?"
"I did" she responded "…and what did God say?" "He said He couldn't remember"
"I have seen their ways and I will heal them" Isaiah 57:18
(source:
the 36th avenue
)
I am so very grateful for my Heavenly Father and for this journey that we call life. I am grateful for all the good times and all the bad times . . . and this tapestry, this fabric which makes me who I am. For lessons taught and lessons learnt. And to know that He rejoices with me in the good times, and sorrows with me in the bad . . . and the rest, those cringeworthy snapshots? Well . . . He will help me to bin them and to remember them no more.
"…in thy childhood thou hast suffered and much sorrow…nevertheless…thou knows the greatness of God; and He shall consecrate thine afflictions for thy gain.." 2 Nephi 2:2-3
I did another little chubby girl yesterday while I was waiting for our company to arrive. (We had some friends over last evening to watch the film, "Meet the Mormons" together and have some refreshments. Great film. I highly recommend and yes, I am a bit biased, lol)
I am quite enjoying these little chubby girls.
A thought to carry with you through today . . .
❥✻❥.¸¸.✿¨¯`❥✻❥¸¸.✿¨¯`❥✻❥.¸¸.✿¨¯`❥✻❥
With pomp, power and glory
the world beckons vainly,
In chase of such vanities why should I roam?
While peace and content
bless my little thatched cottage,
And warm my own hearth
with treasures of home."
~Beatrix Potter
❥✻❥.¸¸.✿¨¯`❥✻❥¸¸.✿¨¯`❥✻❥.¸¸.✿¨¯`❥✻❥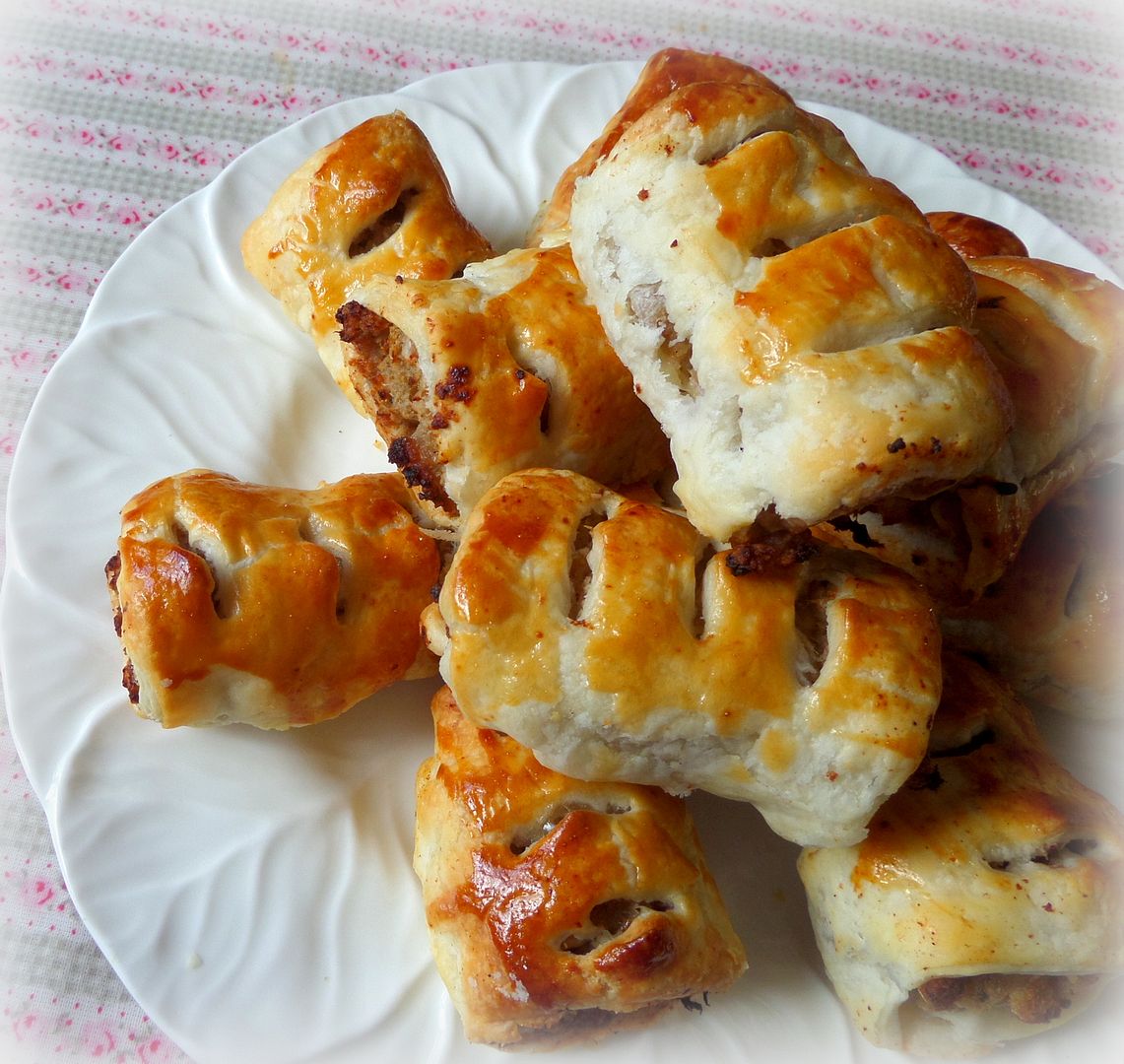 Cooking in the English Kitchen today . . .
Sausage Rolls
! Homemade from scratch and delicious!
I do wish for you a lovely Wednesday. The sun is shining here and it looks to be a glorious day ahead of us! May you find joy in the journey that will be today. Don't forget . . .
═══════════ ღೋƸ̵̡Ӝ̵̨̄Ʒღೋ ═══════════ ⊰✿░G░O░D⊰✿⊰L░O░V░E░S⊰✿⊰░Y░O░U░⊰✿
═══════════ ღೋƸ̵̡Ӝ̵̨̄Ʒღೋ ═══════════
And I do too!!