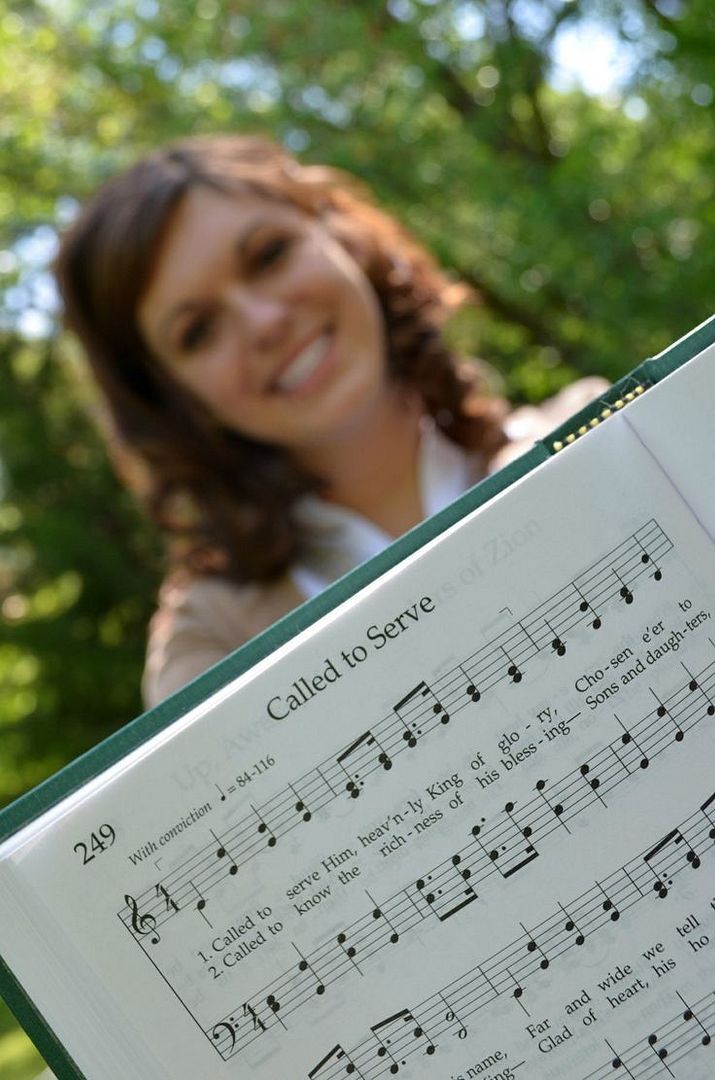 I know that I normally do a Five Things About Me post on Thursdays, but I just have to tell you today about the experience Todd and I had yesterday whilst it is fresh in my mind, so there won't be a Five Things post this week.
As you know, yesterday Todd and I drove to Manchester to the Manchester South LDS Chapel so that we could be there for a special meeting, called a Transfer Meeting. As a Senior Missionary Couple serving a Service Mission for the Church of Jesus Christ of Latter Day Saints, over the next eighteen months, this is something we will have to do every six weeks or so. Every Six weeks they have one of these meetings. Three things happen at these meetings . . .
1. New Missionaries (Male and Female) are introduced to the Mission Field, after having been trained at the area
MTC
(Missionary Training Centre). At the MTC, they might have had language training, they get used to being away from their families, they learn skills they will need over the next 18 months (females) or two years (males). At this meeting they are given their first missionary companions, their partners who they will live, eat, pray, study, sleep, serve with 24/7 for at least the next six weeks of their lives. They are nervous. They are a tiny bit scared, mixed with a tiny bit very excited. They are probably more than a little bit homesick. They are wondering if can they do this, and praying and hoping that they can.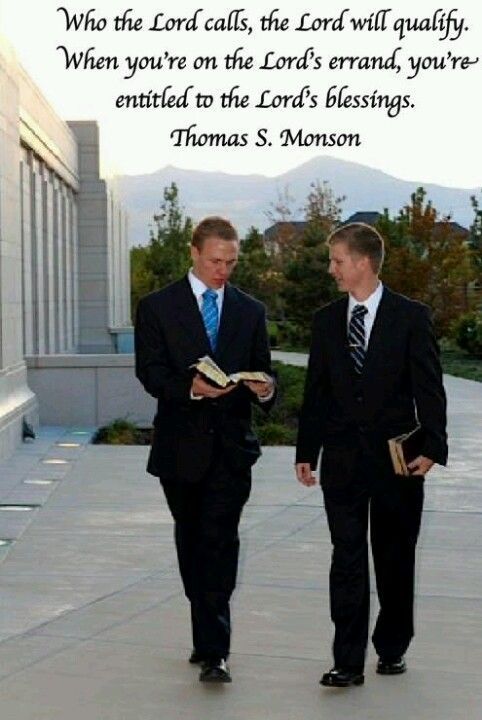 2. Missionaries who have been serving for at least six weeks, and often longer . . . are brought together so that they can exchange Missionany Companionships. Missionaries always serve together in pairs, occasionally there might be three, especially when there are new language issues, but mostly in pairs. This is called a Companionship. They will spend all of their time with this "stranger" for at least the next six weeks. At the end of that time, they will be given new companions. Sometimes they do serve together for a longer time period, but the switching around happens at this meeting. So, it's a very exciting time for them, and also a bit sad . . . because they will most likely have become very good friends with the person they have been spending so much time with over the past weeks, and it's a goodbye to them . . . but it's also a hello to someone new.
They say these companionships are a great training ground for marriage because it helps these young people to experience all of the challenges which can come about when getting used to living with someone else. You may be two diametrically opposed personalities. You might be totally different culturally speaking. You might clash on every level, but you will have one thing in common . . . and that is a love for the Saviour, and the desire to serve Him and to preach His Gospel. So they learn to build on that one commonality, and normally by the end of the time they serve together, they are fast friends.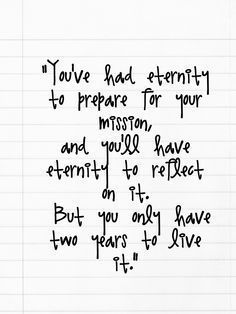 3. Seasoned Missionaries who are now preparing to return home after having served their 18months/two years. These are the young people who are at the end of their mission time and just within hours/days of returning home to their families. It is a bittersweet time for them. They have in all likelihood grown immeasureably both spiritually and physically over the past couple of years, forged lifelong friendships both with other missionaries and with the people they have served. They have lived, breathed, eaten, slept the Gospel 24/7 for all of this time. They are saddened to be leaving, but also very excited to go back and see their families whom they haven't been able to see for the whole time they have served. When a Missionary is serving they are only allowed to call home twice a year . . . Christmas Day, and Mother's Day. Although they are allowed a weekly e-mail where they can keep their family informed about all of their goings and comings and find out what's been happening at home, for the most part their only communication with their families will have been via the post. It's much easier for them this way. They are not as homesick and it helps them to settle in better and to be more content on their missions.

And so now you know the three groups which are represented at these meetings and now I'll tell you what happened! It was really special! I don't mind saying I was a bit nervous because this was my first time going to one of these too!
I am a very nervous passenger in the car. I find that as I get older, this doesn't get any easier, and I am especially nervous with driving on the Motorway. So driving long distances, even to the Temple, are a real challenge for me. I find them very stressful, and especially so when I haven't been to a place before. Todd is a Saint to put up with me in the car, he really is. But we got there in one piece and without too much hassel.
The very first thing that happened when we got out of our car was this body came flying at us from inside the building, a bundle of Missionary excitement! It was Elder Siriachi, who had served in our Ward here in Chester a while back. We had not seen him since he had been in Chester but he had been a frequent visitor in our home. When he first came to the UK, he could not speak very good English, but he learned and he was so excited to see us as we were to see him. He only has six weeks left to serve on his mission before he goes home, so he was there to transfer companions and move to a new area for his last six weeks. We were so pleased to see him and to know that he was as excited to see us as we were him. It made us feel very welcome and also comforted to know that we were thought so highly of. We also saw Elder Diederich, who was one of the parting Missionaries. He had served here also just recently and he was preparing to go home after having served his two years. So that was nice also that we had the opportunity to say farewell to him and to wish him well
At the beginning of the meeting all of the missionaries lined the walls of the hall leading into the chapel and started singing the hymn "Called To Serve." As they sang, all of the new Missionaries from the MTC came into the chapel and filed their way up to the front. It was amazing. The excitment of all of these young people and indeed even the older ones of us was quite palpable! There was an opening hymn and an opening prayer and then the Mission President spoke for several minutes. He introduced us Senior Couples to the Missionaries and then came the assigning of the New Missionaries to their New Companions. Very exciting stuff. I don't know how many hundreds of missionaries are serving in the Manchester England Mission right now, but there were several hundred at this meeting yesterday, and it was only a portion of all that are in this Mission. There are over 40 countries represented by these young people and it was fascinating to meet these new missionaries and learn where they were from and a tiny bit about them. Spain, Brazil, Italy, Bosnia, Romania . . . America. These are a few of the countries which were represented yesterday.
After this there was a special musical item from some of the Elders, which was nice. Everyone in the chapel joined in on the last verse of the hymn they were singing. It was great!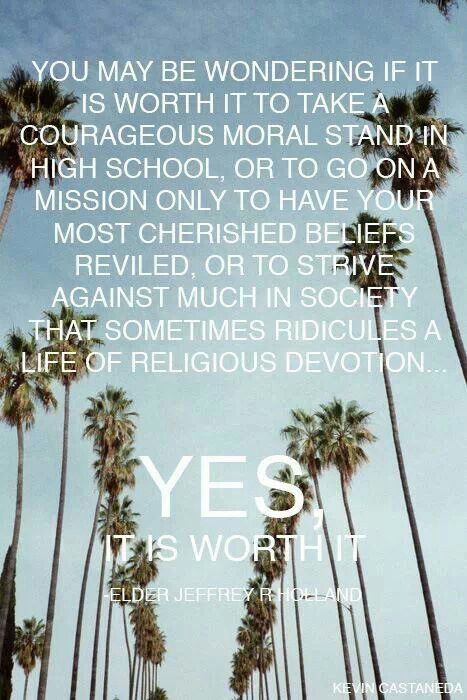 The next portion of time was given over to the Missionaries who were leaving the Mission to go home. One by one, they each of them came up and bore their Testimonies, of what they had learned on their missions and their love for the Saviour. These were very touching . . . most had a bit of advice for those who had just arrived and begun their missions, and all were filled with such tender words and feelings for the time they had spent over here in the UK serving its people and the Lord.
Todd and I were both so very impressed and touched by the spirit as we listened to them. These young people are truly amazing individuals.
At a time when most young people are having a great old time, partying and being very worldly, these young people give up several years of their lives in devotion to their faith in the Lord Jesus Christ and with love for Him and the Gospel . . . and do so with a willingness and a desire to serve Him. There is no dating. No partying. No promiscuity. Just a desire to serve. And they
truly
do love what they are doing. They are happy. They serve with humility and gratitude for the priviledge of being able to do so. They believe in what they are doing with every fibre of their being. They know they will be blessed for doing so and that their families will also be blessed for their having served. It is a sacrifice. For them. For their families. But it is a willing sacrifice, and done with love.
What they are doing is hard. It is difficult. It is dangerous. They have left all that they know and that is dear to them, to live and serve in a strange, and often hostile environment. There will be days when they will fall to their knees in tears and wonder why they chose to do this. Days when they are discouraged and when they will feel like they are not accomplishing very much of anything. But these times of discouragement will be countered by many,
many
other days and moments when they will know that every tear, every prayer, every minute , every footstep, every sacrifice has been more than worth all of the effort and the price they have paid, many hundreds of times over.
I stand in awe of them. I love them. I am so very grateful to them for what they do, and how they do it. For their courage and their strength . . . and their convictions and their faith. And after witnessing all that I did yesterday, I am even more so. I am proud to be serving along with them and helping them in whatever way we can.
I don't think I can really say much else. We arrived home exhausted at the end of the day, but it was a good kind of tired after a day having been well spent. These next eighteen months are going to be just awesome. Simply awesome!
If I could say anything at all to you it would be this. If you see a Missionary on the street, or on your doorstep, give them a smile. Shake their hand. Even if you are not interested in hearing the message they bring, let them know you understand what they are doing and why, and let them know you appreciate their efforts. It costs nothing to be kind, and you just might make a Missionary's very hard day, just that tiny bit better. Better yet, offer to feed them! Missionaries love to eat and to serve.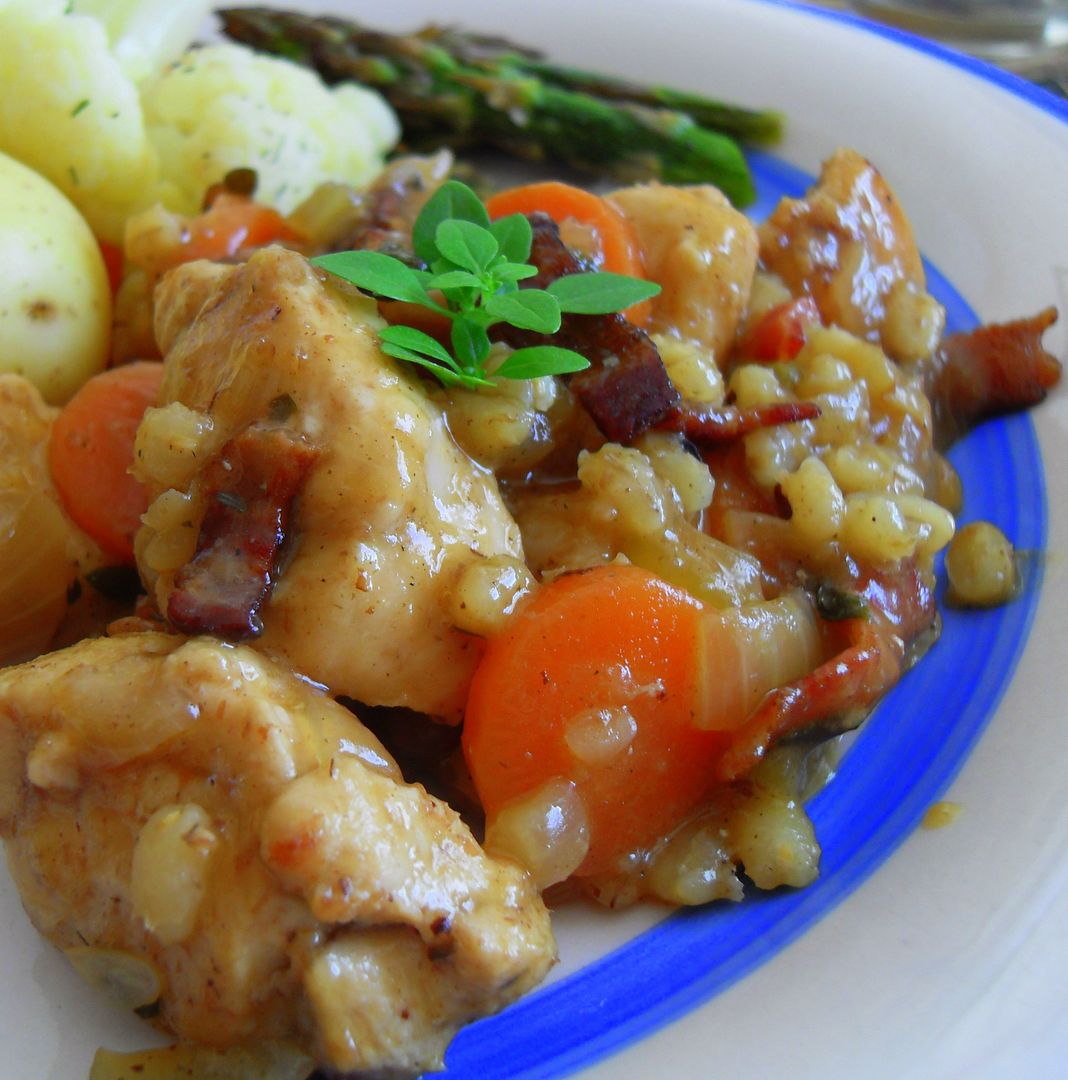 Cooking in The English Kitchen today . . .
Chicken and Barley Simmer.
Have a fabulous Thursday! Don't forget . . .
═══════════ ღೋƸ̵̡Ӝ̵̨̄Ʒღೋ ═══════════ ⊰✿░G░O░D⊰✿⊰L░O░V░E░S⊰✿⊰░Y░O░U░⊰✿
═══════════ ღೋƸ̵̡Ӝ̵̨̄Ʒღೋ ═══════════
And I do too!