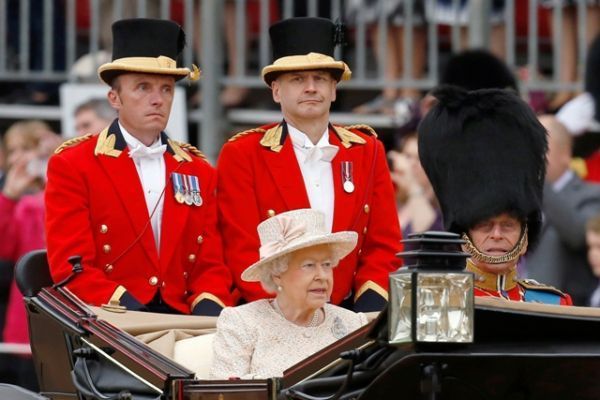 Every June over here in the UK, they have what is known as the "Troop the Colour." It's the official Queen's Birthday Parade, and an occasion filled with lots of pomp and ceremony. Nobody does pomp and ceremony better than the British!
The custom of Trooping the Colour dates back to the time of Charles II in the 17th. Century when the Colours of a regiment were used as a rallying point in battle and were therefore trooped in front of the soldiers every day to make sure that every man could recognise those of his own regiment. In London, the Foot Guards used to do this as part of their daily Guard Mounting on Horse Guards and the ceremonial of the modern Trooping the Colour parade is along similar lines. The first traceable mention of The Sovereign's Birthday being 'kept' by the Grenadier Guards is in 1748 and again, after George III became King in 1760, it was ordered that parades should mark the King's Birthday. From the accesssion of George IV they became, with a few exceptions and notably the two World Wars, an annual event.

Over 1000 officers and men are on parade, together with two hundred horses; over two hundred musicians from six bands and corps of drums march and play as one. Some 113 words of command are given by the Officer in Command of the Parade. The parade route extends from Buckingham Palace along The Mall to Horse Guards Parade, Whitehall and back again.
Precisely as the clock on the Horse Guards Building strikes eleven, the Royal Procession arrives and The Queen takes the Royal Salute. The parade begins with the Inspection, The Queen driving slowly down the ranks of all six Guards and then past the Household Cavalry. After the event, the Royal Family gathers on the balcony of Buckingham Palace to watch an RAF flypast.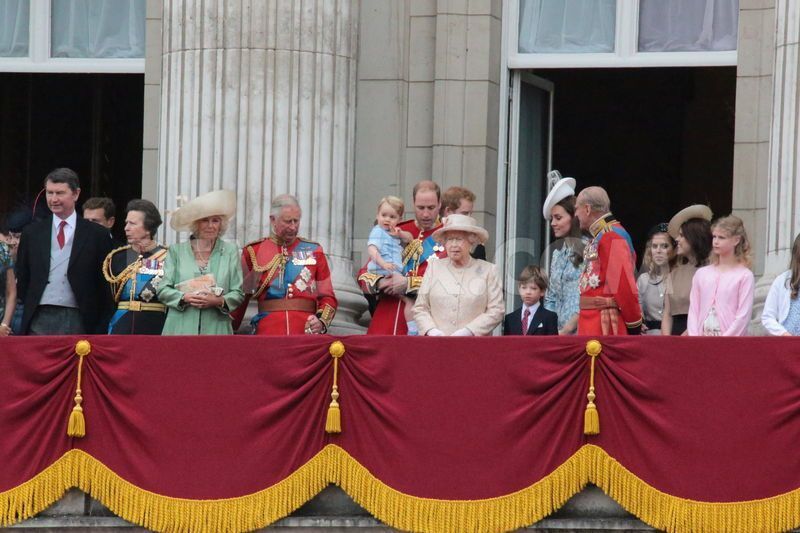 We always watch it on the television each year. We have the best seats in the house. It's really the only way to watch it. When you see all the crowds coming down the Mall towards Buckingham Palace afterwards for the RAF Flypast, it's an amazing spectacle as well. Far too many people for my liking. Most of them won't see much of anything. The telly has a much better viewpoint of it all. I hate crowds.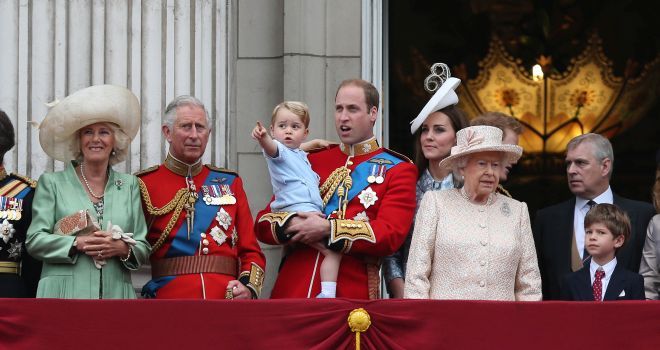 Of course little Prince George stole the show yesterday. He seems such a sweet little boy and you can really tell that his father is very proud of him and that they have a close and loving relationship. I love this picture. You get to see the reigning Monarch and three future Monarchs all together in one picture.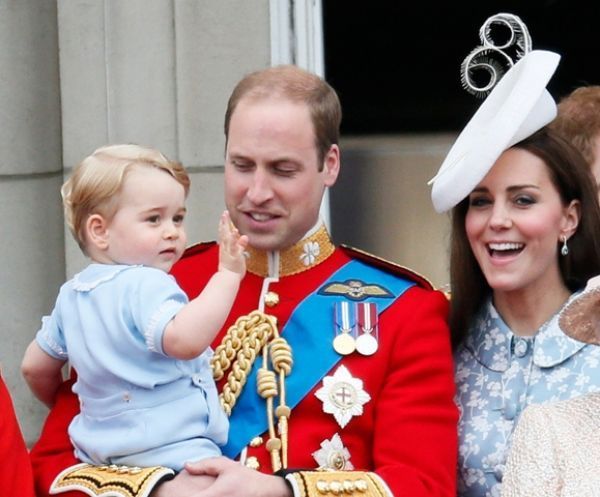 Kate looked fabulous on her first "Official" occasion after the birth of Princess Charlotte. But then again, the Duchesse always looks gorgeous to me. I wasn't all that fond of her hat however, although her suit was gorgeous. I loved the colour. Todd looked at that hat and said "I wonder who told suggested she wear a Satellight dish on her head?" To me it looked a bit like a Chinet Carboard Dinner Plate that they had squashed down onto her head. I suppose that is the style these days. I could never wear a hat. I don't like them. They make me feel quite conspicuous.
The Queen looked her usual well tailored self. I think she must have a bazillion outfits and matching hats that are identical in style but in different colours and with the odd variety of embellishments. It was also very nice to see Prince Phillip. We haven't seen very much of him lately at all.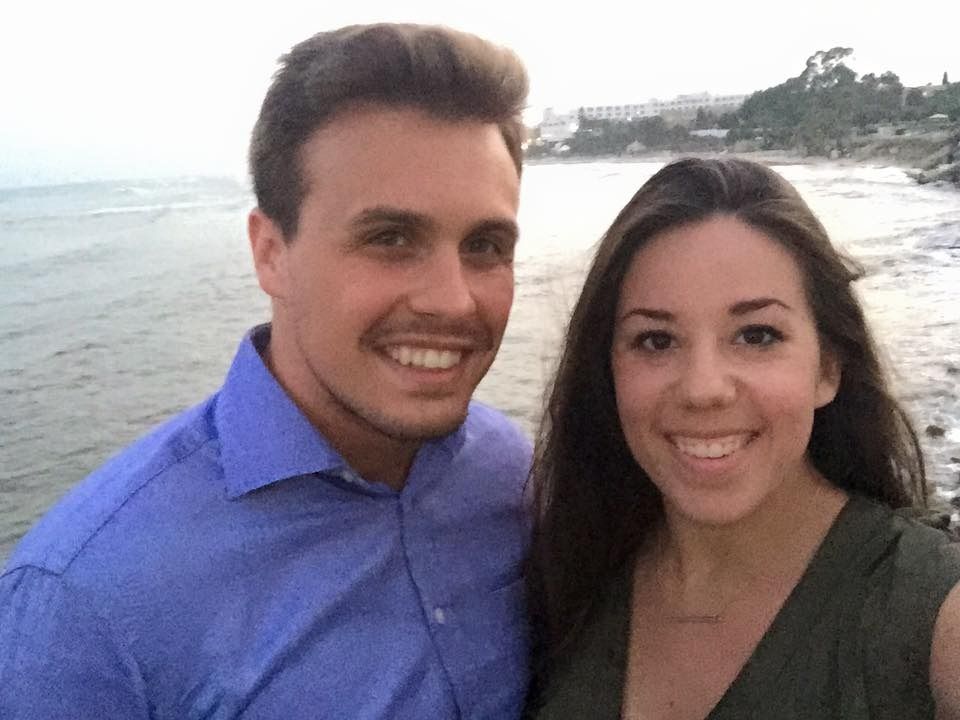 Someone looks like she is really enjoying her Honeymoon in Tunisia. She will be back in the UK along with hubby at the end of this week. I am looking forward to meeting Jose. He looks a very nice chap and very swarthily Spanish. Cute couple. I think when the time comes they will have beautiful children.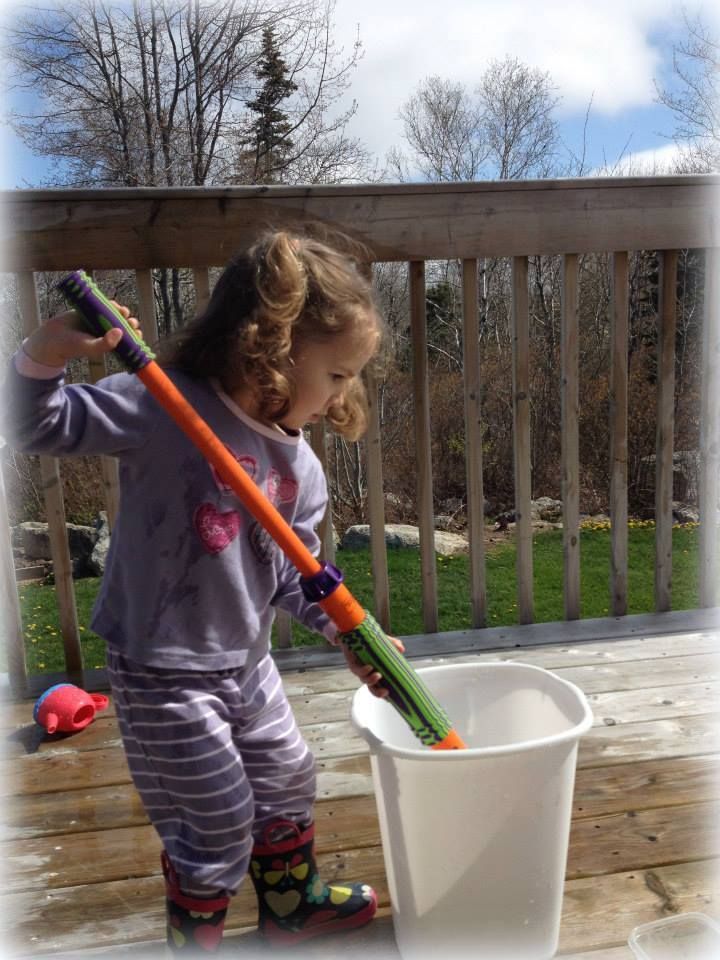 I think cleaning the deck must be very serious business . . . deep concentration is required.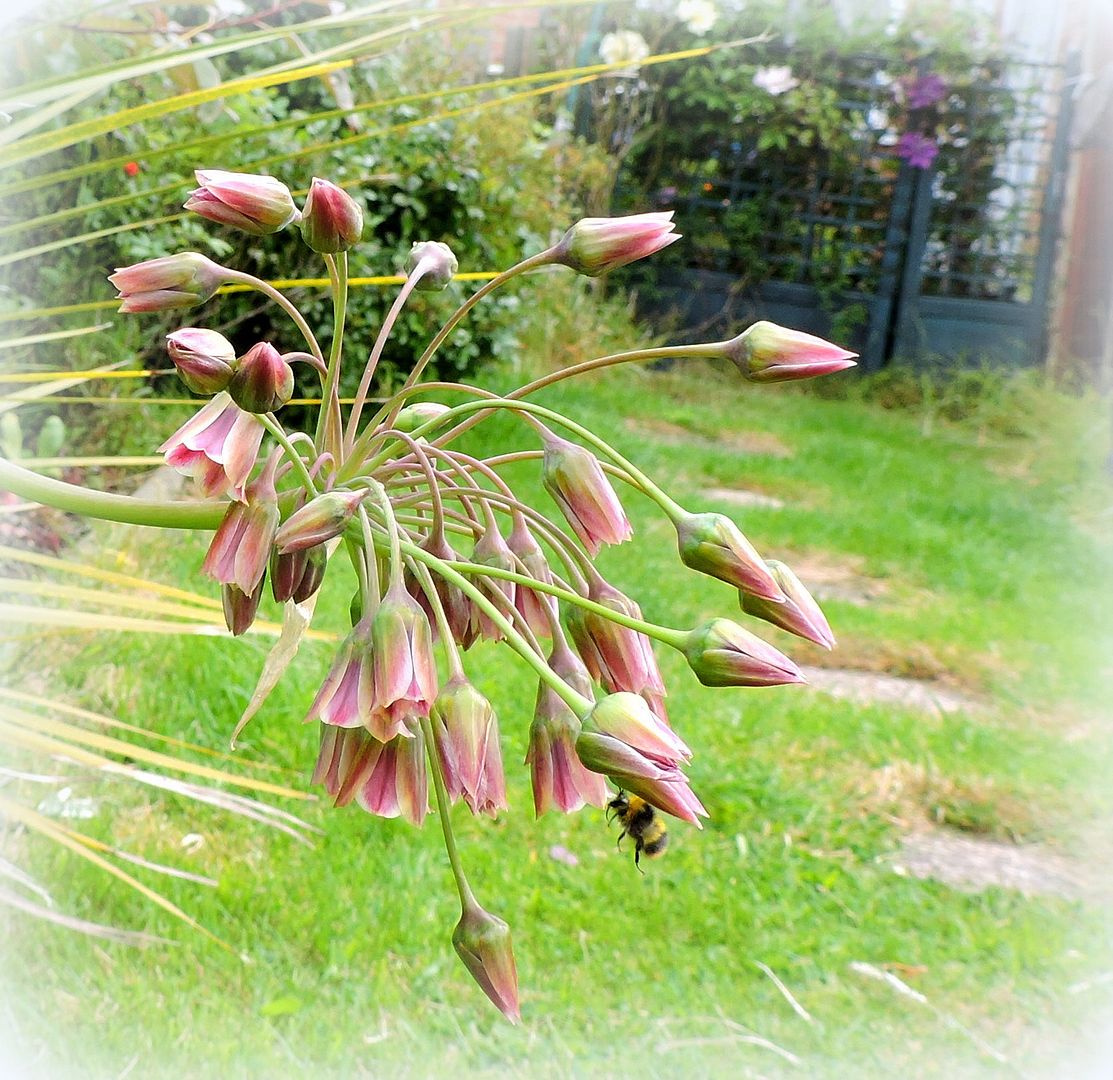 I took this photograph in the garden yesterday of the Sicillian Honey Garlic plant and I managed to catch a Bee just arriving for lunch. Can you see it? It's actually just humming with bees most of the time . . . slipping in and out of those little drooping trumpet shapes. They love it!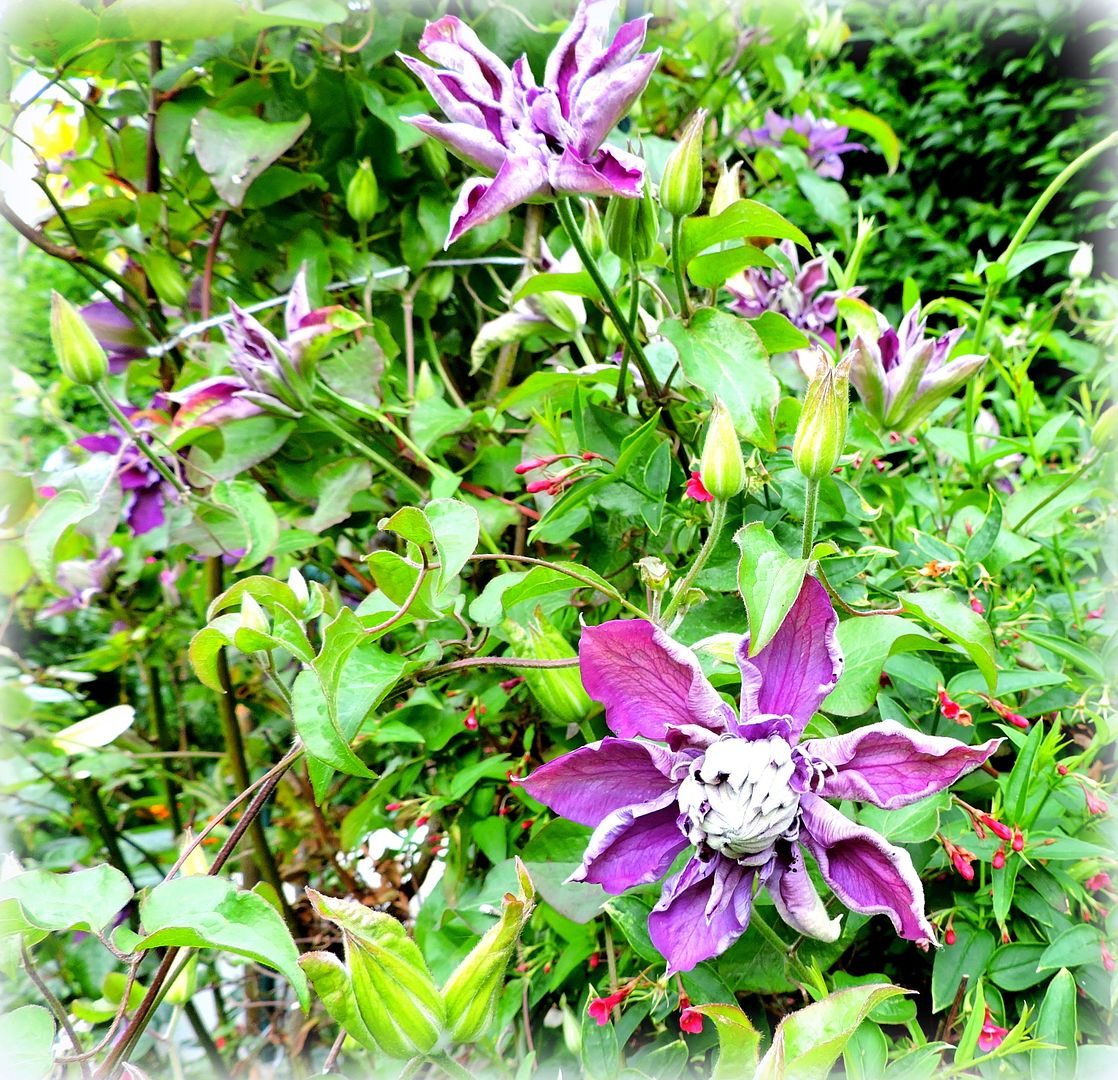 And I took another photo of the Clematis which is absolutely laden with blooms. So beautiful. I also saw two frogs sunning themselves on the rocks in the pond. A mid sized one along with a smaller one.
Oh, I shall miss all of this should we have to move and I really hope that we do not . . .
I also discovered yesterday that we had actually missed the last episode of "The Outlander," having thought that the one we watched
was
the last one. We were able to watch it last night . . . but I say "Watch" loosely as it was really quite brutal and I had my eyes closed for a great deal of it. So very realistic it was. It ended well however. In series 2 they will be in France. You got to see them sailing there in the last scenes . . .
I know that the brutality was an essential part of the books . . . and it really gives you a good sense of what life was really like at that time for anyone who wasn't filthy rich and for the Scots under British rule . . . but it does become a bit much for me. It's so very realistic . . . and I am ever cognizant of the fact that you can't ever un-see what you have seen.
A thought to carry with you through today . . .
❥✻❥.¸¸.✿¨¯`❥✻❥¸¸.✿¨¯`❥✻❥.¸¸.✿¨¯`❥✻❥
"To get the full value of joy,
you must have someone to divide it with."
~Mark Twain
❥✻❥.¸¸.✿¨¯`❥✻❥¸¸.✿¨¯`❥✻❥.¸¸.✿¨¯`❥✻❥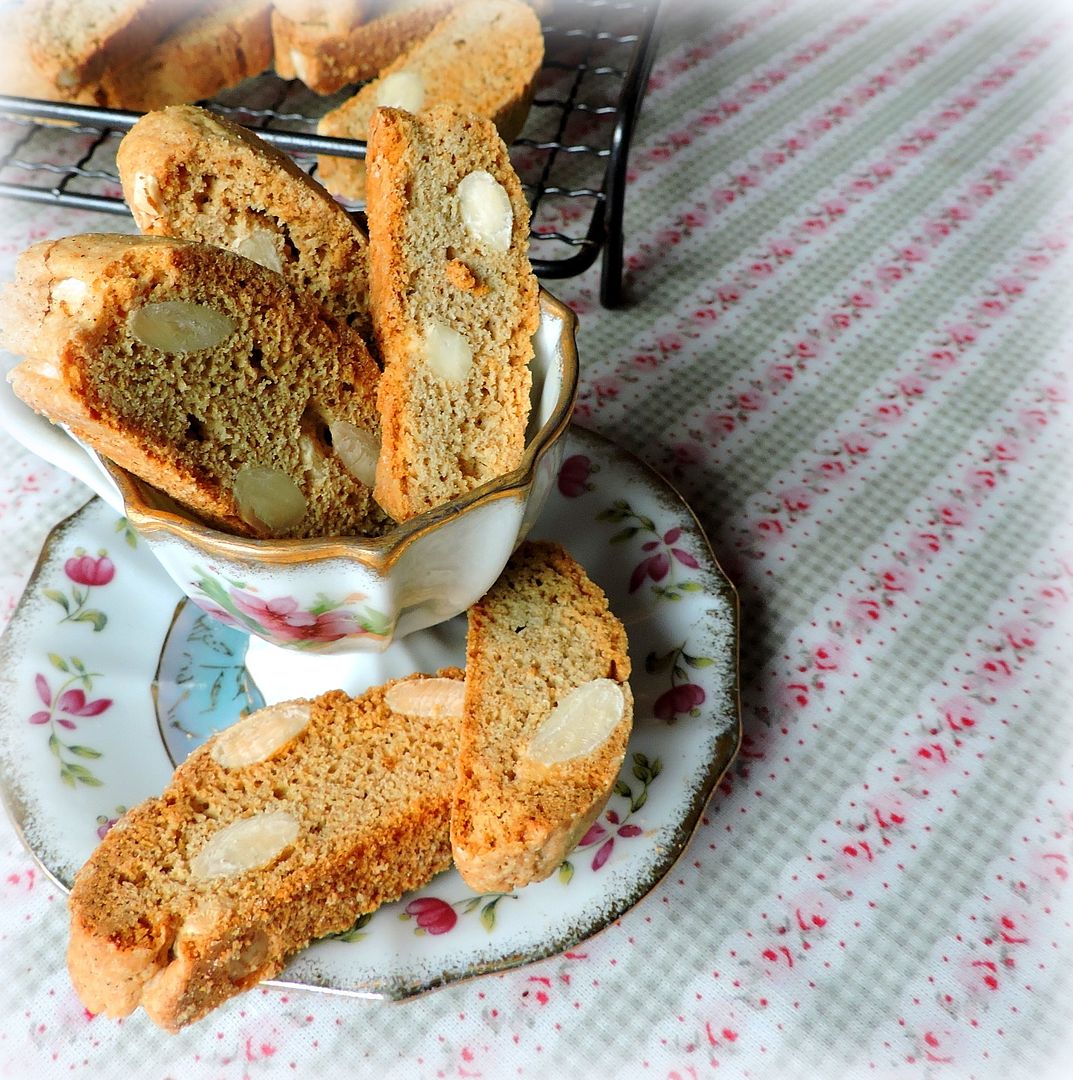 Baking in The English Kitchen today . . .
Spiced Catuccini with Almonds
. So tasty!
May your Sunday be truly blessed. The sun is shining here again today. Lovely jubbly.
Don't forget . . .
═══════════ ღೋƸ̵̡Ӝ̵̨̄Ʒღೋ ═══════════ ⊰✿░G░O░D⊰✿⊰L░O░V░E░S⊰✿⊰░Y░O░U░⊰✿
═══════════ ღೋƸ̵̡Ӝ̵̨̄Ʒღೋ ═══════════
And I do too!