Yesterday the son of one of my cousins posted this question on facebook. "Why doesn't my father love me." My heart broke a tiny bit. It's only six words, but I could feel the pain and the anguish in them. The heart wants . . . what the heart wants.
Although this young man is very much loved by all the people who are present in his life . . . his heart yearns for the one person's love that he feels is missing. I know how that feels. And just because you have lots of people in your life that do love you and that's great . . . it doesn't stop you from missing and wanting the love of someone who is supposed to love you no matter what, no matter why, no matter when.
Family's are supposed to love you unconditionally aren't they? In the ideal world, yes. Unfortunately we live in a broken world, an imperfect world and as human beings we are very imperfect.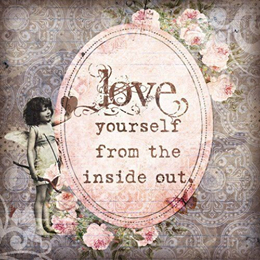 I learned a long time ago that it is not enough for others to love you the way you want them to love you. You first have to love yourself . . . from the inside out. And I don't mean that in a narcisstic way. You have to feel confident about who you are and know in your heart that you are being the best person that you know how to be. You should never base your self-worth on someone else's opinion or valuation of you, or what or how your perception is of their feelings towards you.
Nobody can know what truly lays in another's heart. Some people are really incapable of showing their feelings, and whilst they may love the very bones off you . . . they don't really know how to show you that they do. More often that not this is because perhaps they don't feel worthy of having you in their life because of their own weaknesses and behaviours . . . and really has nothing to do with you at all. They may not feel worthy of your love and so they put up a wall between you so that they don't have to deal with what may or may not exist. Again . . . not your fault.
One thing which life has taught me is that you have to let go of the things that are not within your power to change. You are the master of your own destiny, not anyone else. To hang onto the hurts which are caused by another person's failure to act as they should . . . very seldom hurts that person, but severely hampers our own lives. Whilst you cannot entirely forget another's shortcomings and it will probably always hurt . . . we must learn to forgive them for their weaknesses, because after all . . . they are only human. I believe that when we know better . . . we do better, and we just have to let go and let God. We are each of us a work in progress, and some of us are further advanced than others, but that doesn't mean we don't all get there in the end.
We just have to learn to let go of the bad things in our lives and to dwell instead on all that we have which is good. I know this is much easier said than done, and I still struggle myself with letting go of some things. But I am getting better at doing this with each day that passes . . . and . . . while my heart will probably always ache because certain people don't care about me in the way in which I think that they should . . . I have learned to let it go and see it as more of a failure on their part. It's quite simply . . . through no fault of my own. Once you have done your best, the rest is really up to them.
I can't believe it is Wednesday already! The week is halfway gone! How does that happen. My heart is turning towards Christmas now that we are almost into September. I had bought all of the grandchildren's presents a while back and now I think I must begin the job of wrapping them and getting them ready to post because this year I am going to send them all by sea mail and hopefully that will be a lot cheaper. We shall see. I'll let you know how that works out!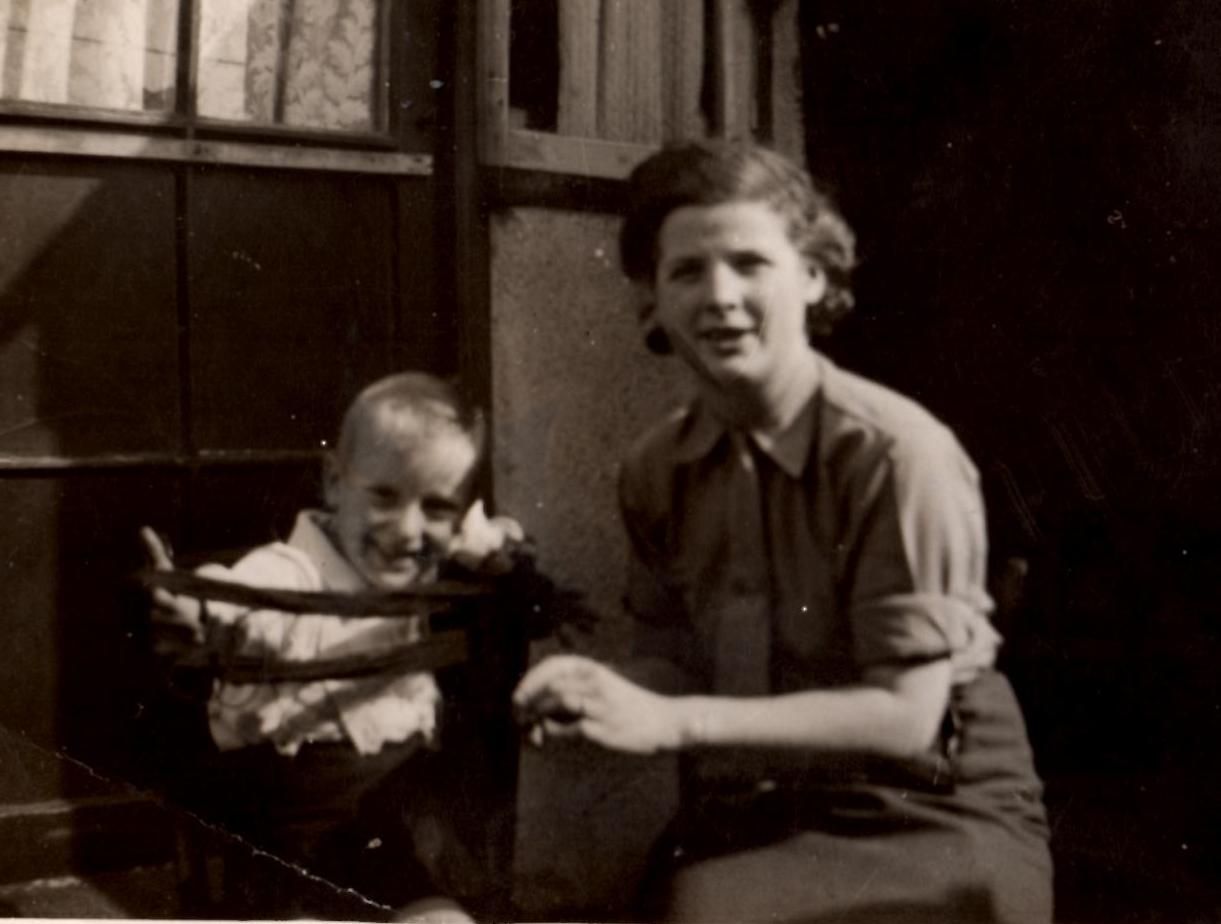 Look at the fun picture we found of Todd with his Aunt Doris! This was probably close to the end of World War 2. His Aunt was in the Women's Army Corps. She's such a young woman there. She's in her 90's now and is Todd's only remaining connection with his parents. He has a cheeky smile on his face, but I think he was a somewhat cheeky lad. He once had the whole neighborhood searching for man riding a bicycle who was completely naked except for a top hat. After they all started looking for this fella, he did not have the courage to tell them all he had made it up. He had all of his friends at school believing he had an Uncle in Texas that brought him out to his Texas ranch to spend the summers each year. Oh boy . . . ☺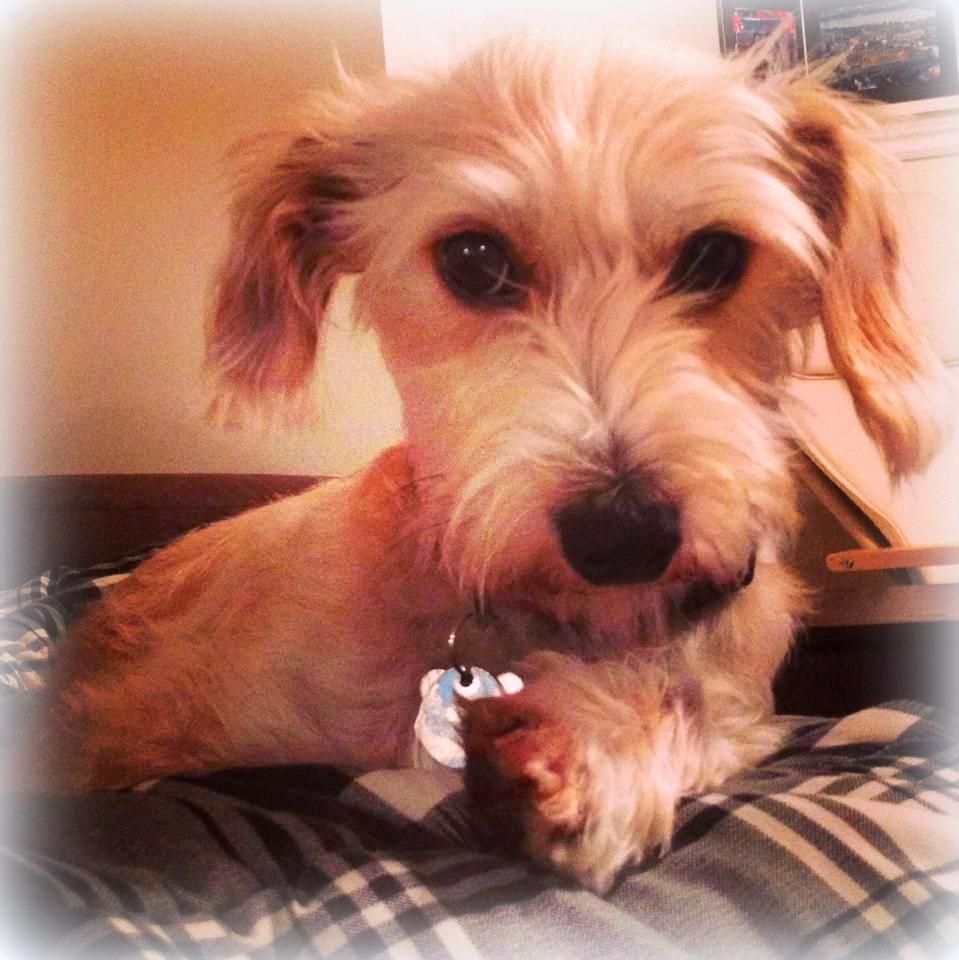 This is Baxter's latest photo. I just think he is a cute cute dog. I am sure he and Mitzie would get along fine . . . or is that wishful thinking on my part? I don't know. I just know for sure that I love them both.
A thought to carry with you through today . . .
✻ღϠ₡ღ✻(¯`✻´¯)
✻ღϠ`*.¸.*₡ღ¸.✻
✻ღϠ₡ღ✻
✻ღϠ₡ღ✻
"One day someone is going to hug you so tight
that all your broken pieces will stick back together."
~unknown
✻ღϠ₡ღ✻
✻ღϠ₡ღ✻
✻ღϠ₡ღ✻
✻ღϠ₡ღ✻
✻ღ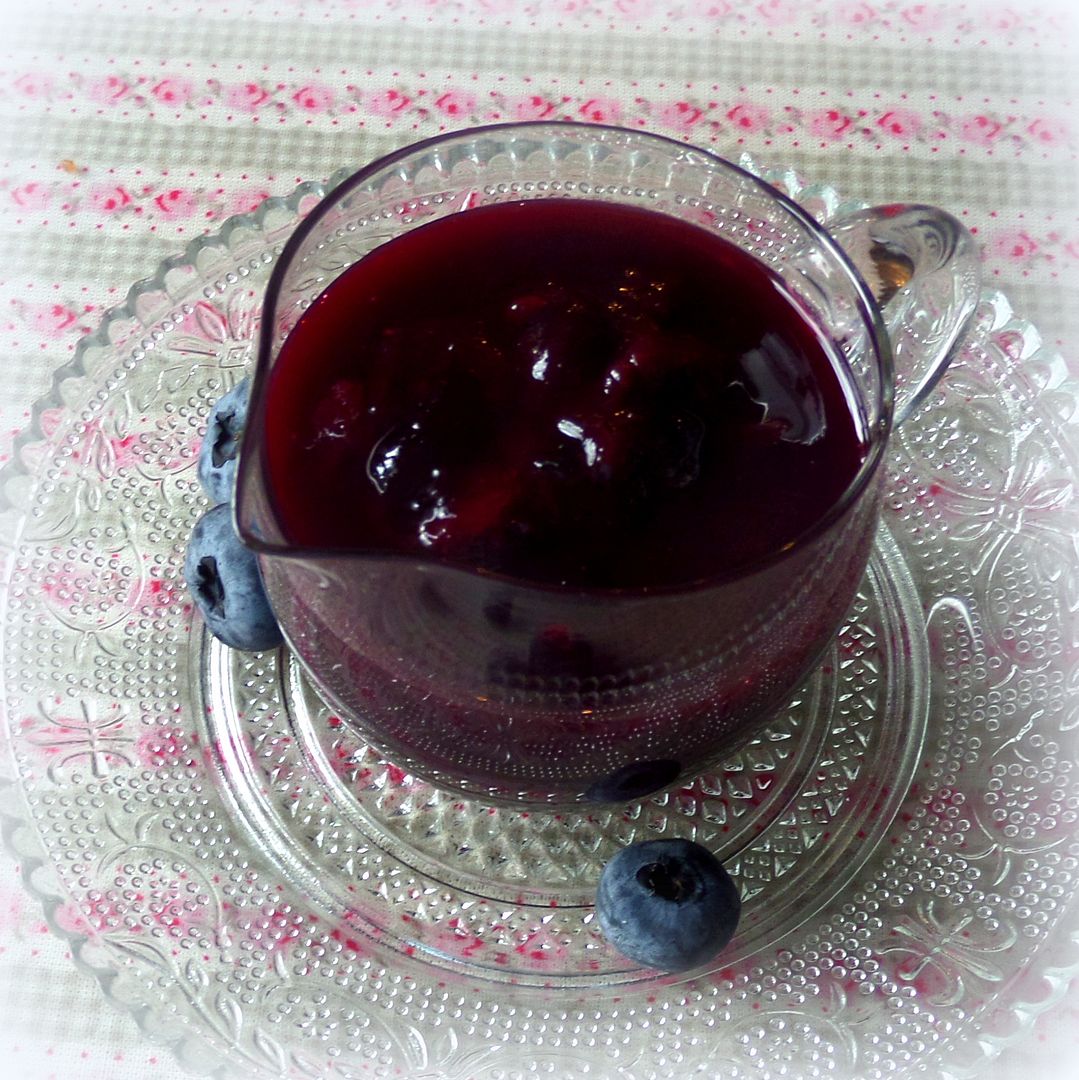 Cooking in The English Kitchen today . . . a S
picy Blueberry Sauce
! So tasty with grilled poultry, meats and fish.
═══════════ ღೋƸ̵̡Ӝ̵̨̄Ʒღೋ ═══════════ ⊰✿░L░O░V░E⊰✿⊰✿⊰✿⊰✿⊰✿⊰░Y░O░U░⊰✿
═══════════ ღೋƸ̵̡Ӝ̵̨̄Ʒღೋ ═══════════
Happy Wednesday everyone! Remember maybe everyone won't love you, but lots of people will and they are the ones who count the most!