Things always seem to slow down a bit when August hits . . . perhaps it is because this is the month when the heat of the summer seems to be in it's zenith . . . people walk without hurry, pasturing cows seek the shade of the trees which border their pastures, sleepily chewing their cud . . . the birds quiet down and the air seems to hum with the buzz of cicadas, something which we do not have here in the UK, but a noise which embroidered all of the HOT summer days of my childhood.
The courgettes in the garden go wild . . . and corn silk begins to darken in the corn patches signalling it's about ready for picking. All of the busy-ness of spring planting is over . . . and the busy-ness of the harvest has not yet begun. We are on a bit of a hiatus . . . it would seem . . .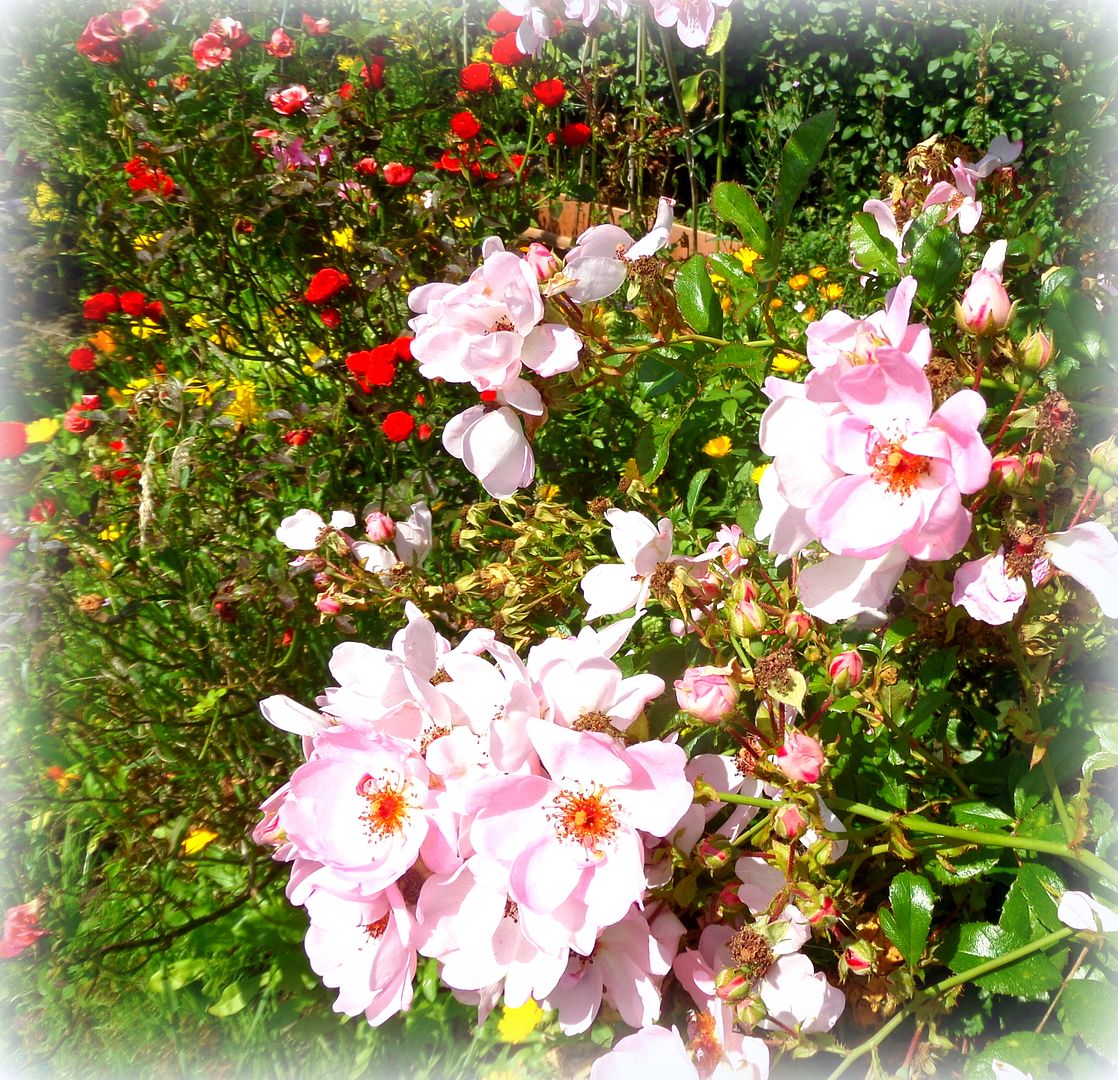 The garden begins to droop and sag somewhat . . . the heat of August even seemingly gets to the flora and fauna in our beds and pots . . .
But the tomatoes . . . . ohhhh . . . the tomatoes . . . rosy ripening sweet orbs of gold and crimson . . . the vegetable garden is where the blessings of these hot still days are manifold . . . with ripening sweet golden ears of corn, gleaming emerald peppers, royal purple of the aubergine . . . . rows of hanging beans and pod of pea . . . the colour and richness and texture in a vegetable garden in August are a recurrent miracle of sorts . . .
"I will arise and go now, and go to Innisfree,
And a small cabin build there, of clay and
wattles made;
Nine bean rows will I have here, a hive for the
honey bee,
And live alone in the bee-loud glade."
~William Butler Yeats, Lake Isle of Innisfree
August is the month of the Full Sturgeon Moon. The Algonquin knew that the sturgeon of the Great Lakes and Lake Champlain were most readily caught during this full Moon. They also called this the Full Green Corn Moon. I read yesterday that they are expecting August here in the UK to break records temperature wise, beginning about the middle of the month. We may actually experience the "dog days" of August this year.
I am not sure how to feel about that.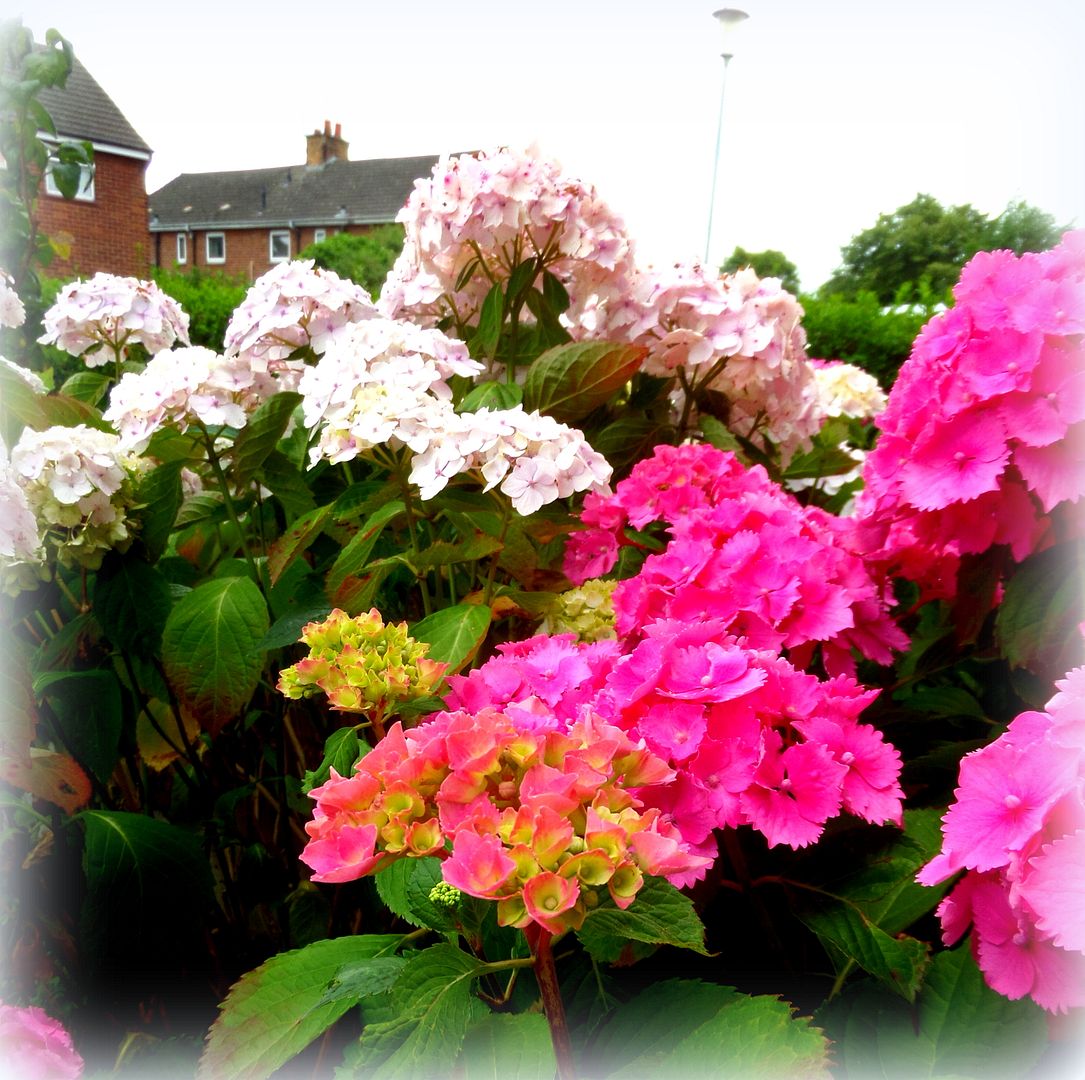 I am not a person who likes to sleep on top of the covers . . .
A thought to carry with you through today . . .
(¯`✻´¯)
`*.¸.*✻ღϠ₡ღ¸.✻´´¯`✻.¸¸.Ƹ̴Ӂ̴Ʒ..
Happiness is not a matter of events,
it depends upon the tides of the mind.
~Alice Meynell
⊰✿⊰✿⊰✿⊰✿⊰✿⊰
Something else I love about August . . . Blueberries! Baking in The English Kitchen today . . . a delicious
Blueberry Streusel Coffee Cak
e!
═══════════ ღೋƸ̵̡Ӝ̵̨̄Ʒღೋ ═══════════ ⊰✿░L░O░V░E⊰✿⊰✿⊰✿⊰✿⊰✿⊰░Y░O░U░⊰✿
═══════════ ღೋƸ̵̡Ӝ̵̨̄Ʒღೋ ═══════════
Have a wonderful Saturday from beginning to end!