I think I'm "in Limerence" . . . .don't you just love that word?
There once was a woman in Limerence
With a man she saw sitting upon a fence
It had a sign saying wet paint
she started to faint
and we've seen neither one ever since . . .
Here's a couple who are in limerence . . . Doug and Kayla. On the beach in PEI, where they live. Yes, they live in Paradise. Lucky pair.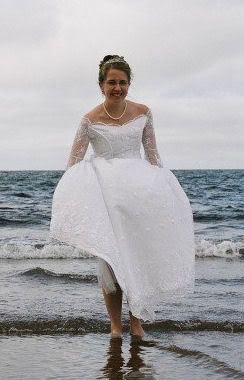 It makes for great wedding photos . . . the perfect location. Not much as changed since then. Just as in love as ever. That makes a mother's heart sing.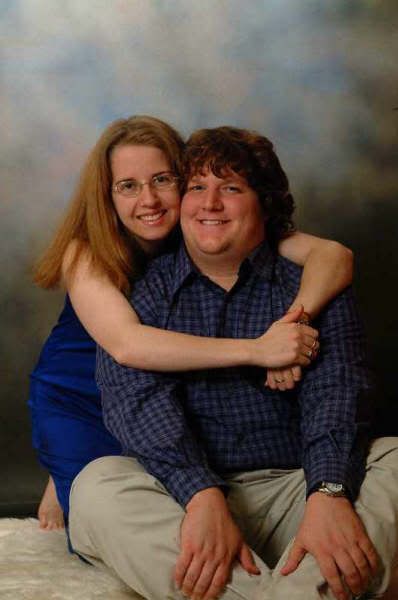 They met at Uni and two became one . . .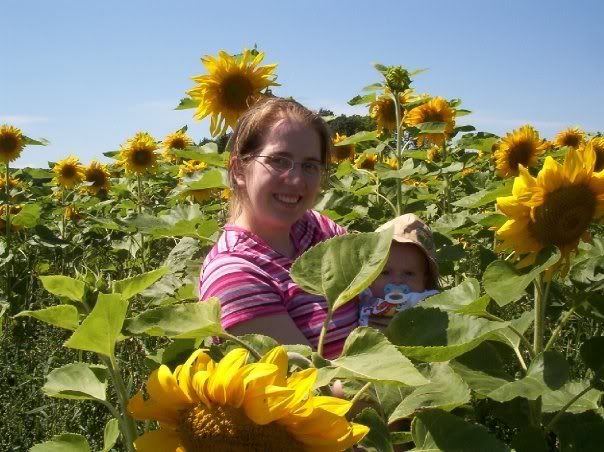 Then . . . like magic . . . the one became three . . .
and as these things go . . .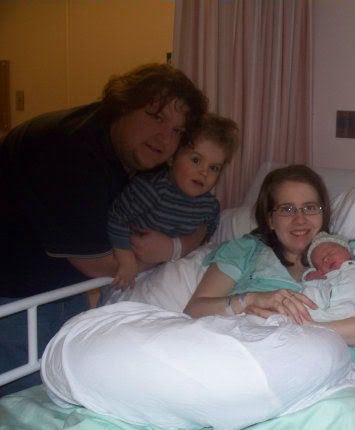 Three became four and then . . .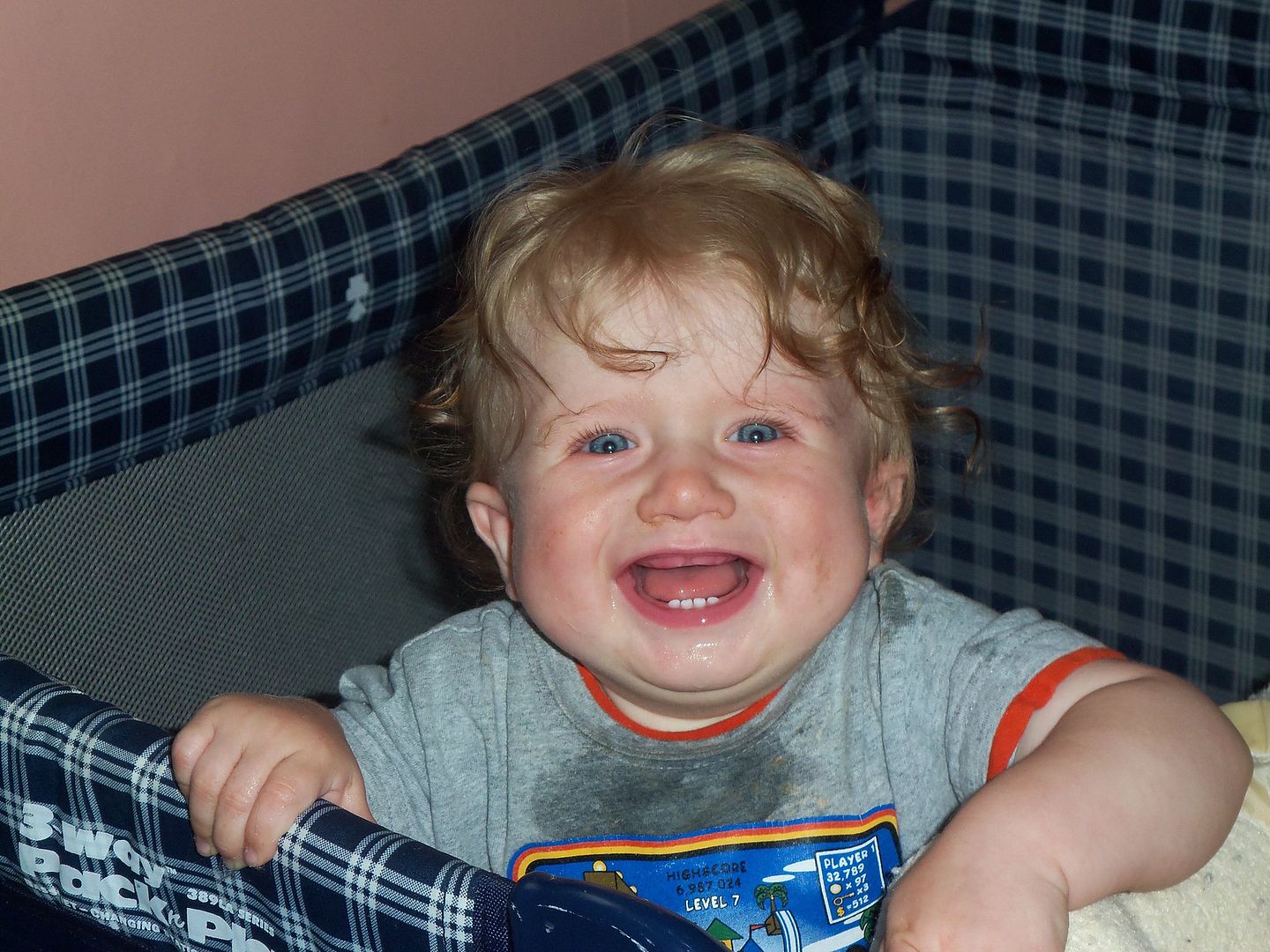 The four became five . . .
It's funny how that goes . . . a family just sort of grows!
I love it. This bunch are having a great summer. They know how to do it in style and with gusto.
There's been sunny days and pony rides. Jon makes it all look so easy and fun. He is an animal lover that one. A sensitive soul . . . with a very kind and gentle heart.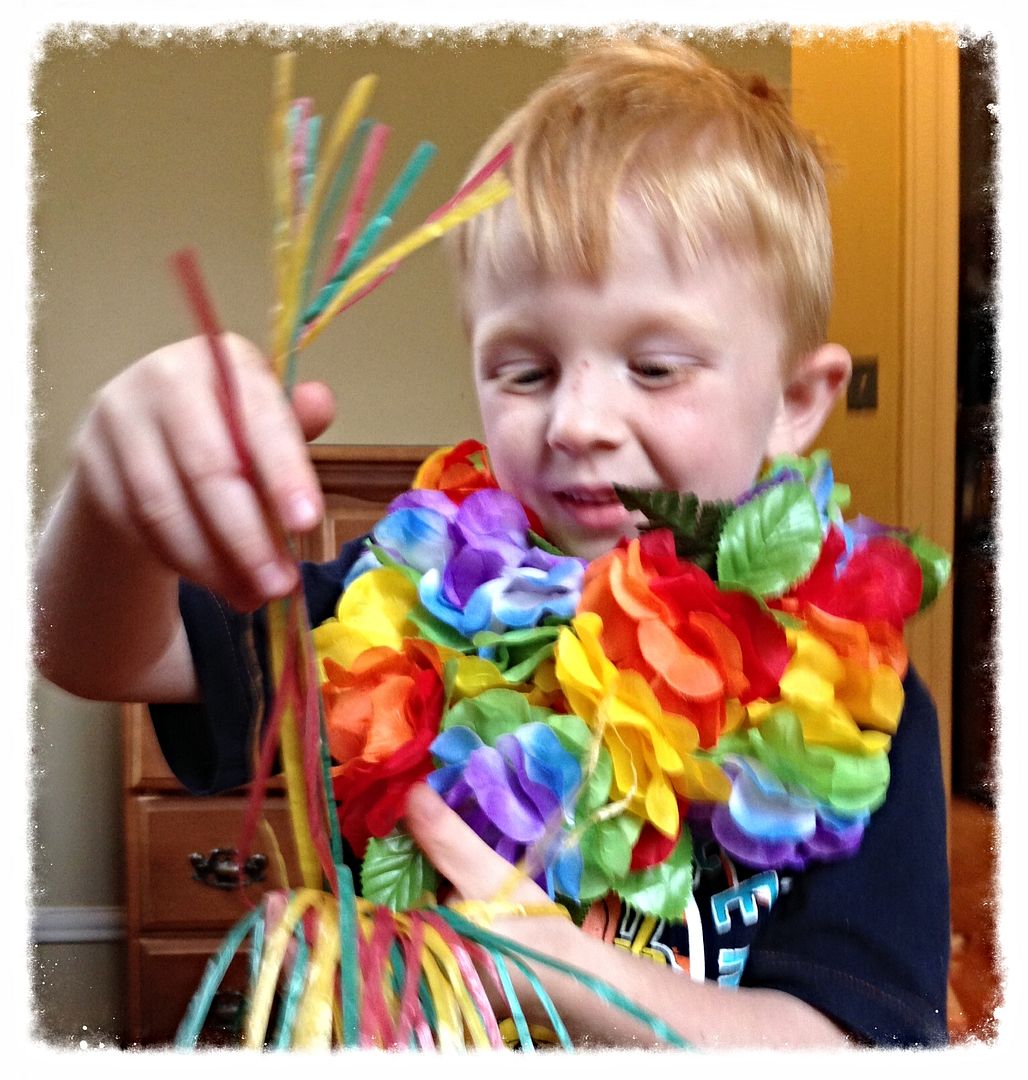 Josh is no slouch either. He's a colourful boy and not just because he is our red headed prince. He has a happy heart and a smile which just kind of glows . . .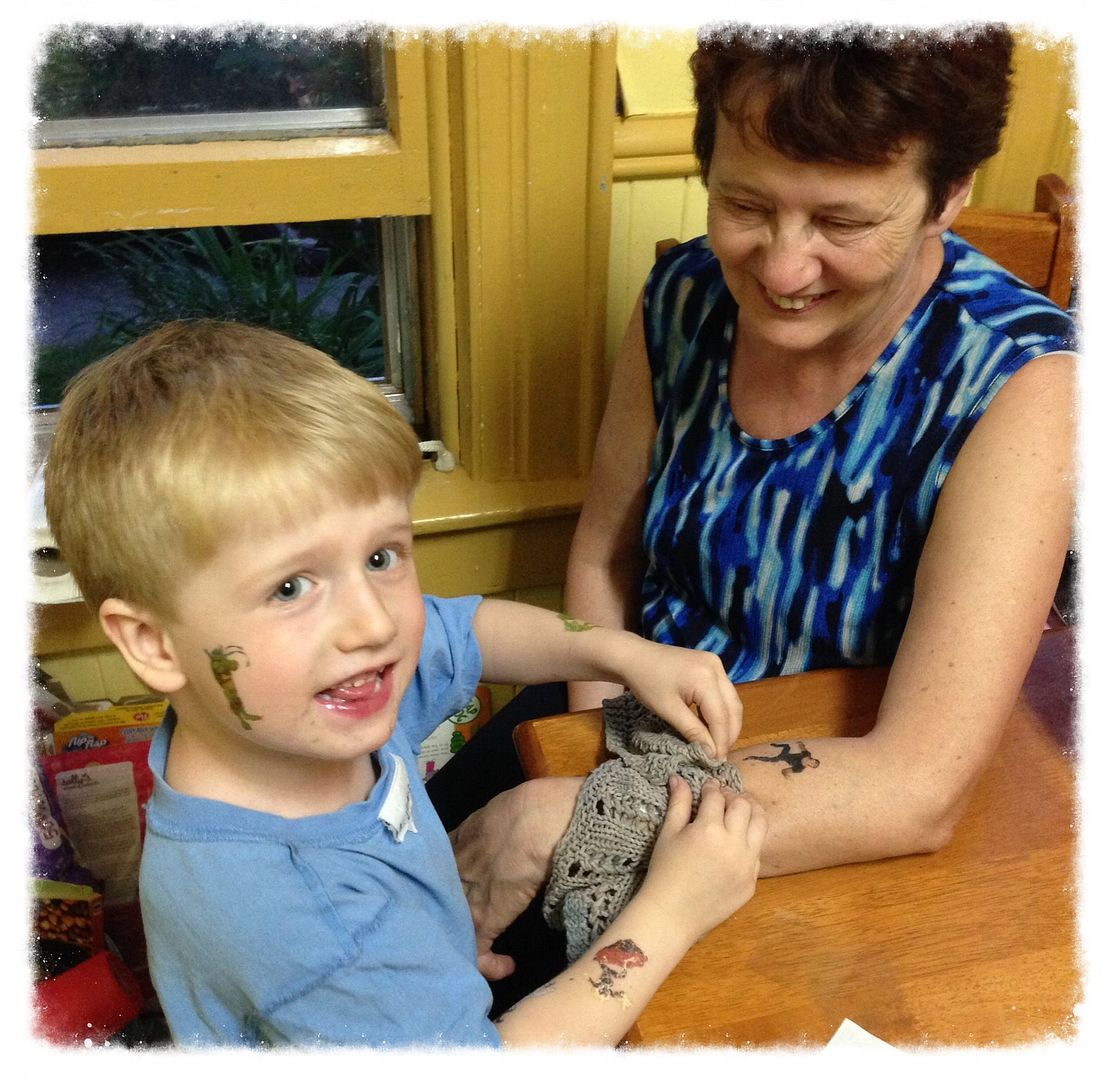 That Jake is a charmer . . . with his big baby blues . . .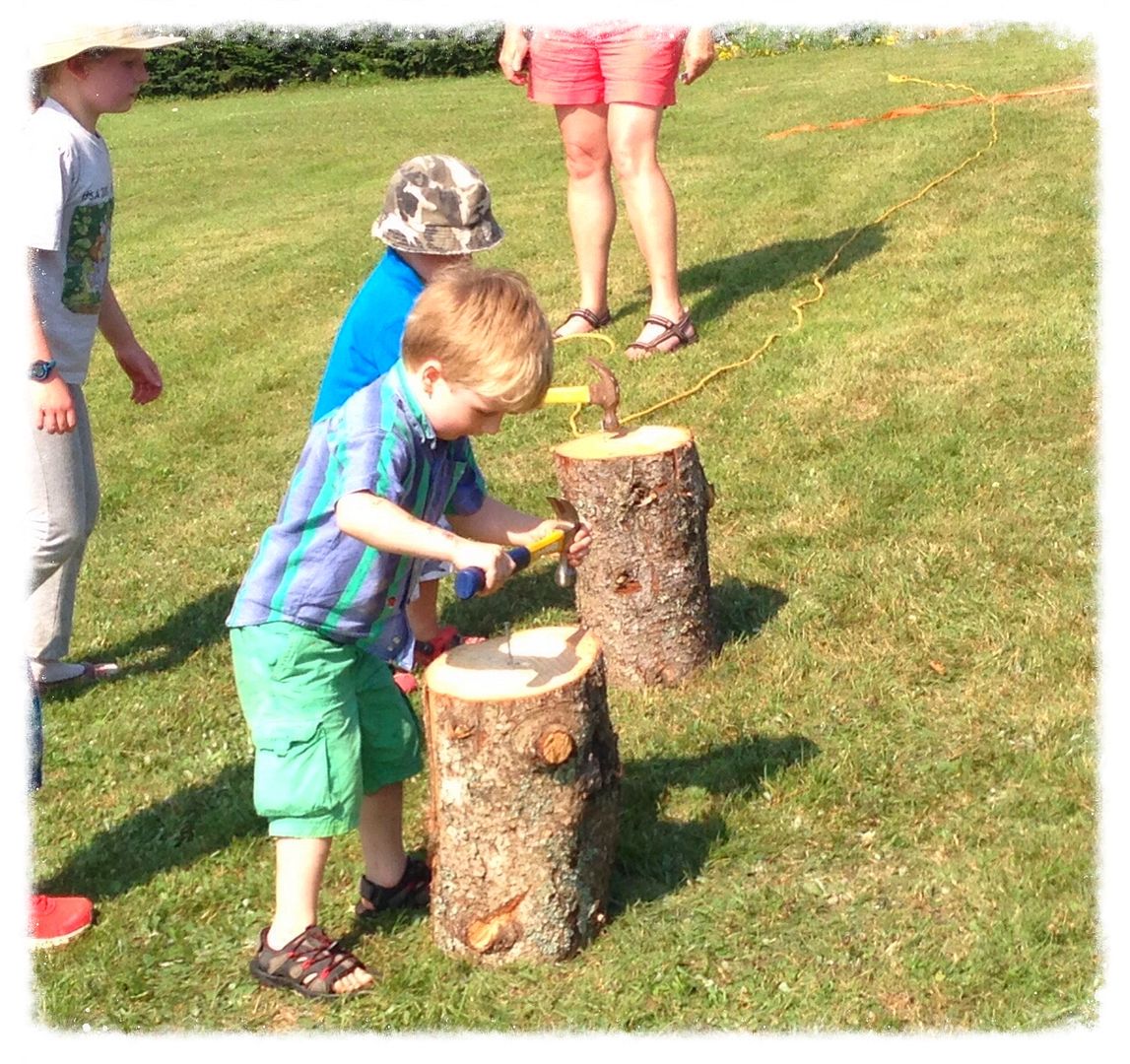 Hammering nails is serious business . . . doncha know.
and to think . . . it all started with two. And a tiny bit of Limerence a deux.
That sun is shining this morning, but it's really chilly. Brrr . . . it was so chilly in here last night we put the electric fire on for a little while. In August! Unbelievable! Autumn seems to be in a hurry to arrive.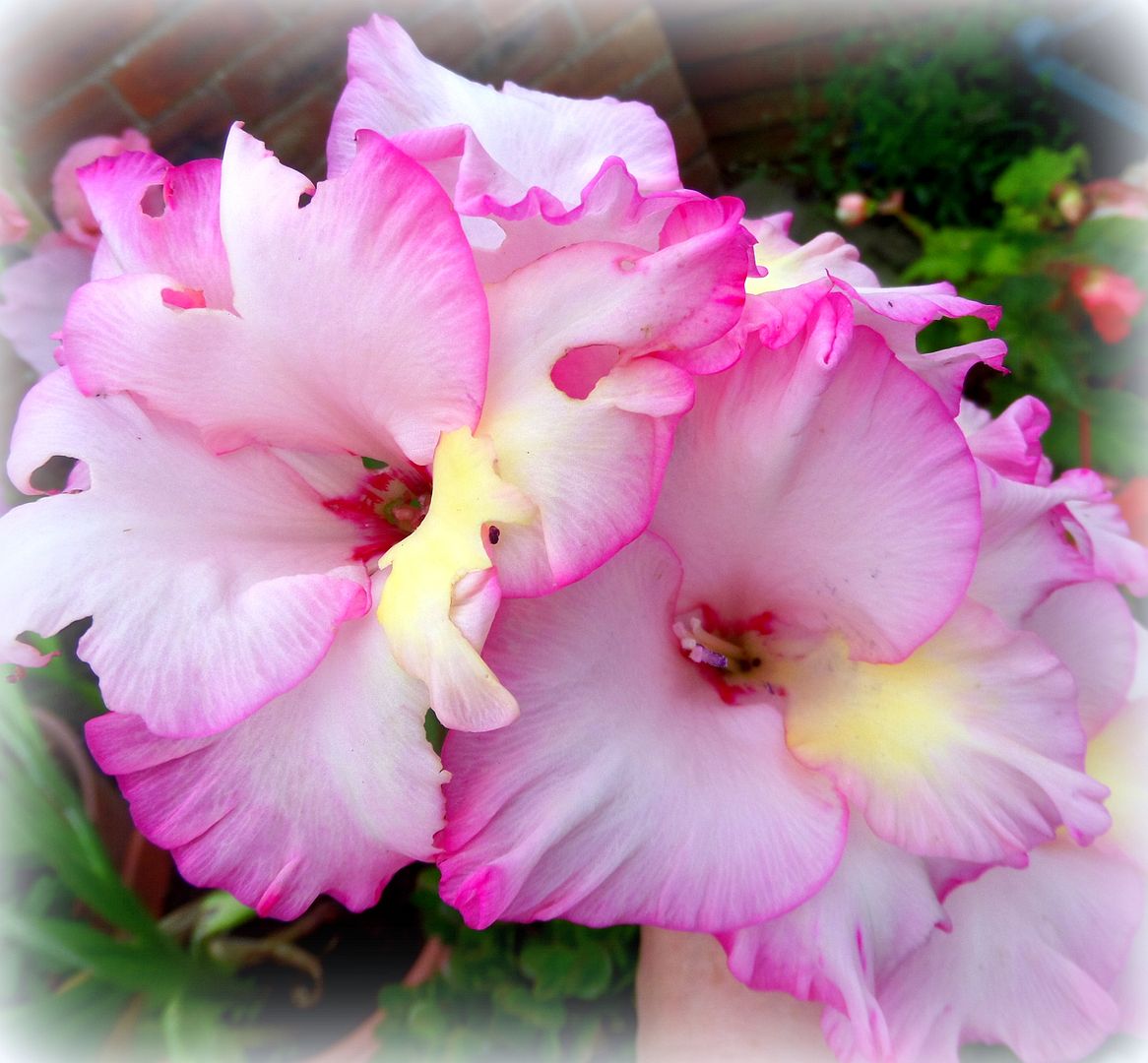 The Gladioli are serenading us at the moment. Todd could not remember what he planted. I kept telling him I thought they were gladioli . . .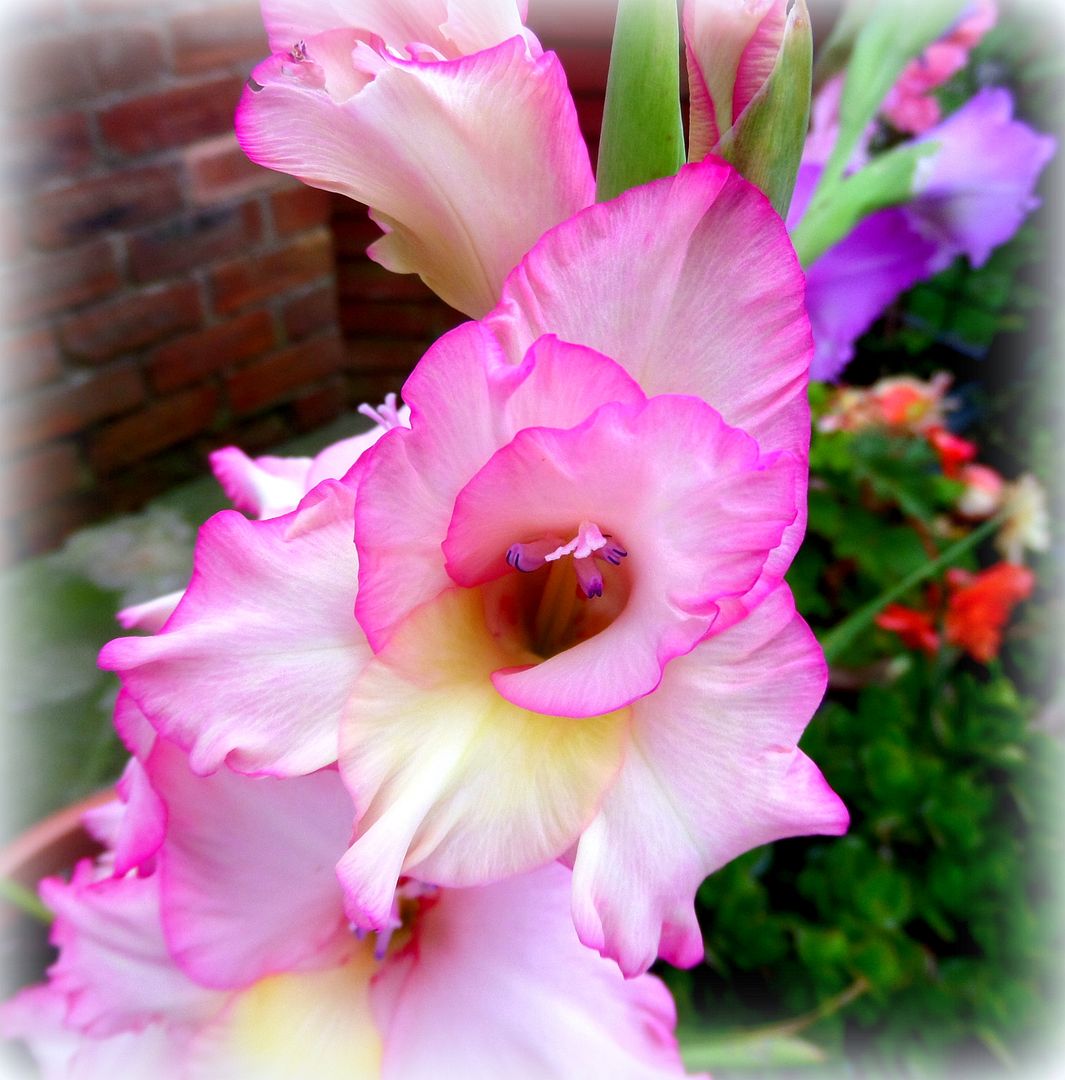 I was right. ahem . . .
These look particularly stunning . . .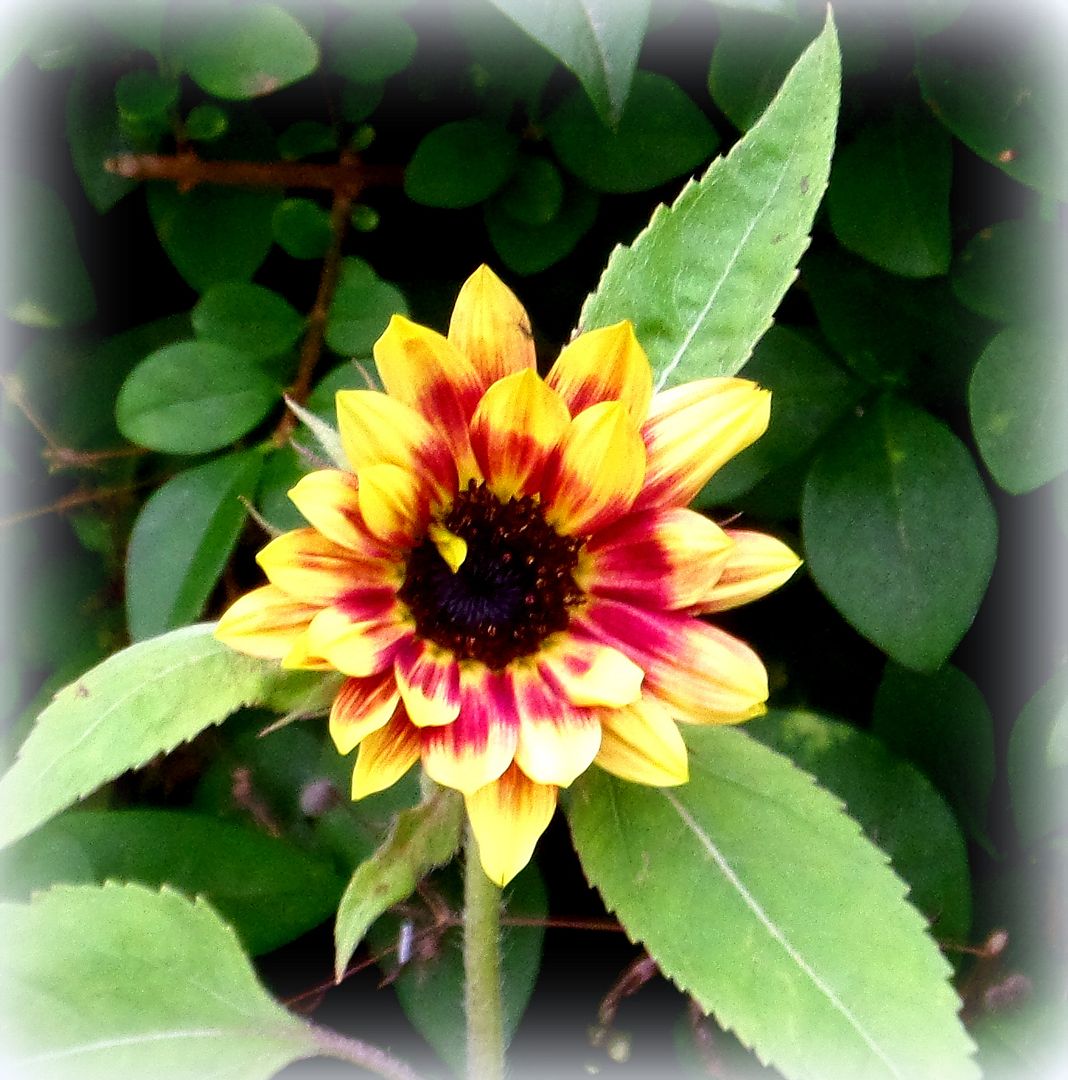 And these quite, quite sunny . . .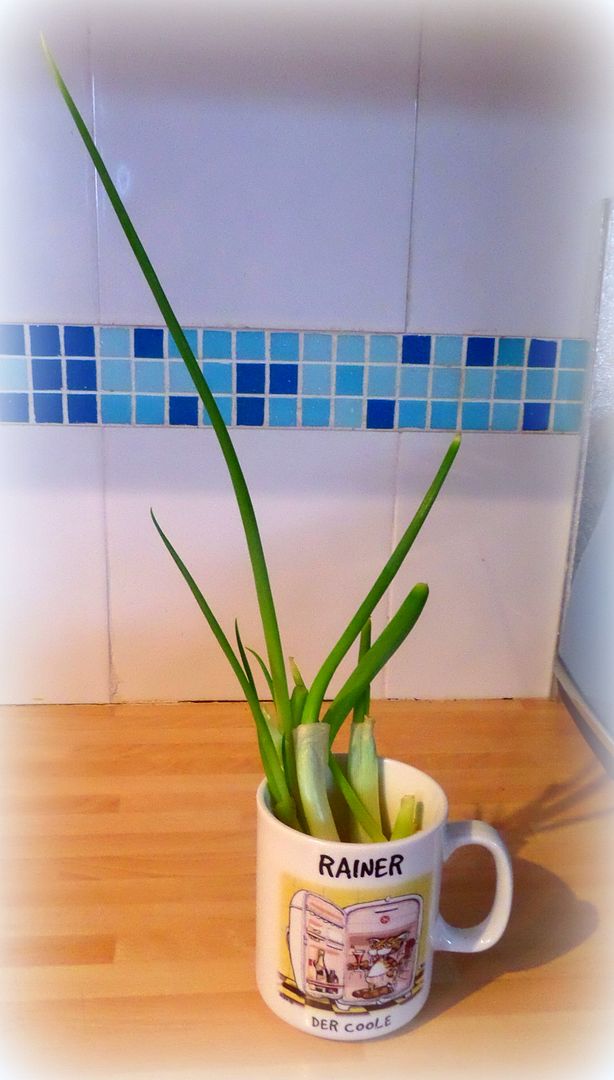 And it actually works. They do grow new tops. I saw this on Pinterest a long time ago. Just stick your cut off spring onions, root end intact into a cup of fresh water, changing the water every day, and they grow new tops.
Will wonders never cease!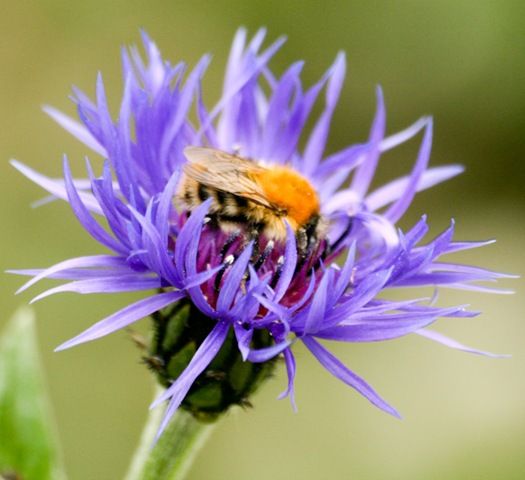 Life is good.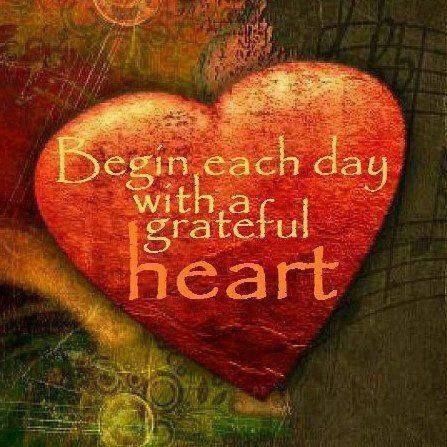 A thought to carry with you through today . . .
Love is patient and kind.
Love is not jealous or boastful or proud or rude.
It does not demand its own way.
It is not irritable, and
it keeps no record of being wronged.
It does not rejoice about injustice
but rejoices whenever the truth wins out.
Love never gives up, never loses faith,
is always hopeful,
and endures through every circumstance.
Prophecy and speaking in unknown languages
and special knowledge will become useless.
But love will last forever!
~1 Cor 13:4-8
*´¨(✿◠‿◠)❀ ♫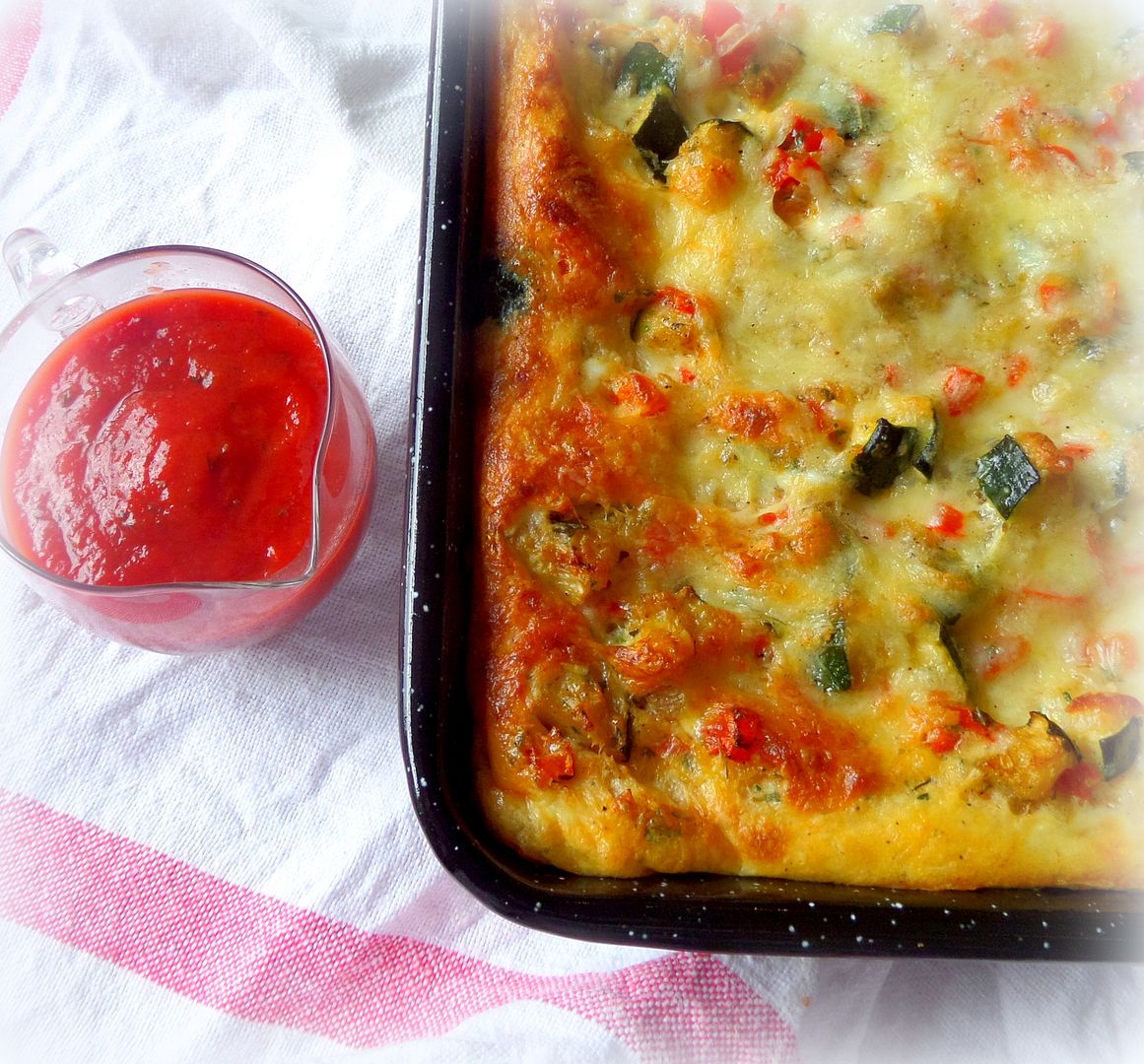 Cooking in The English Kitchen today . . .
Cracker Lasagne
! Tastily different.
═══════════ ღೋƸ̵̡Ӝ̵̨̄Ʒღೋ ═══════════ ⊰✿░L░O░V░E⊰✿⊰✿⊰✿⊰✿⊰✿⊰░Y░O░U░⊰✿
═══════════ ღೋƸ̵̡Ӝ̵̨̄Ʒღೋ ═══════════
Have a wonderful day!