A few of the wow moments, or things I discover each week that tickle my fancy. I hope that they may inspire or tickle yours too!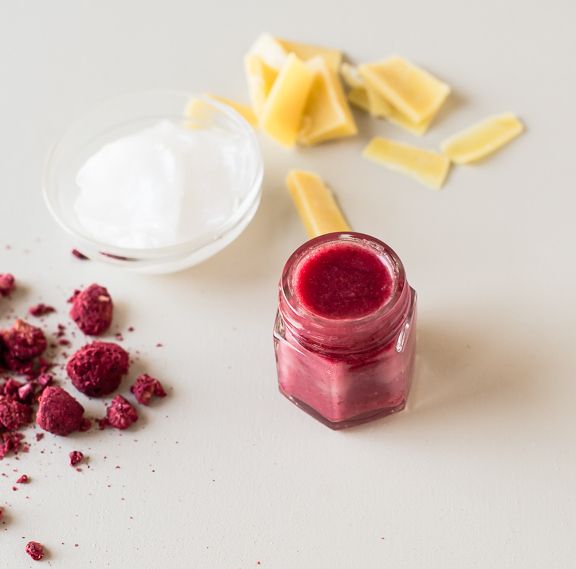 Do it yourself naturally tinted and flavoured Raspberry Lip Balm! This looks and sounds yummy! Found this on
Hello Natural
. That's a great page. There are a lot of natural, homemade cleaning and beauty ideas!
How to make Chocolate Cones on
Maria Lunarillos
. It's in Spanish but there is a complete pictorial tutorial. Very easy to follow. These would be fabulous on top of a ganache covered chocolate cake and filled with fresh berries! What a beautiful presentation that would make!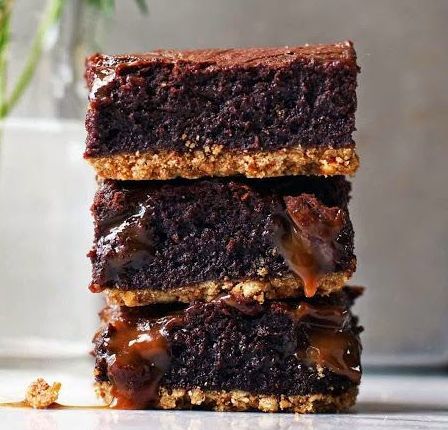 While I am at it . . . look at these Caramel Brownies with a Pretzel Crust. Wowza wowza! Found on
Milk and Honey
. Where's my napkin??? I am drooling here.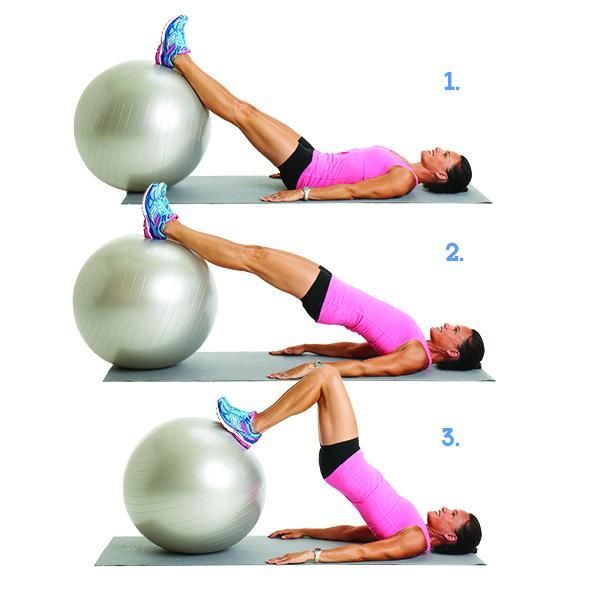 And after those Brownies I think we will all need these! Ten moves that target Cellulite from
Prevention Magazine.
Well, I think I need a lot more than that, but baby steps people! Baby steps!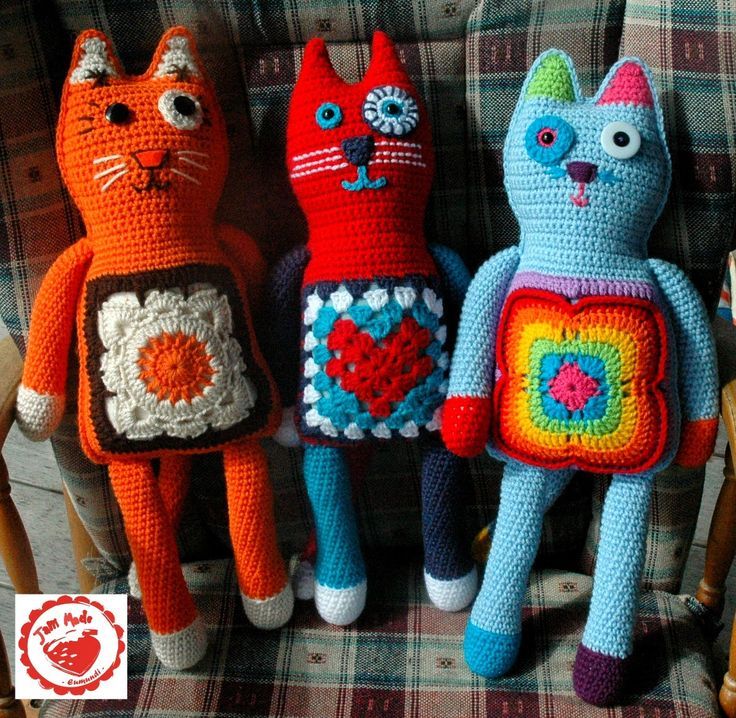 Is this Granny Square Crochet Cat not adorable? I think it is so cute and so unique and what a great way to create something from out of your yarn bits and bobs. Full instructions on
Jam Made
.
These kitchen hand drying towels are really cute! From
Hobbi di Stoffa
. Another pictorial tutorial. I think they are so adorable. I love the fabrics. I need to go through my fabric stash and make some of these!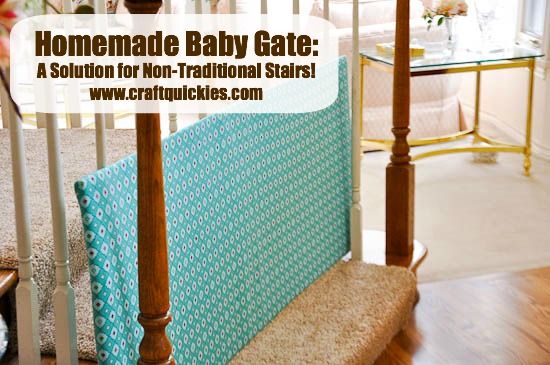 For mums and grandmums looking for an easy and economical solution to keeping their wee ones contained. A DIY baby gate. Found on
Bombshell Bling
!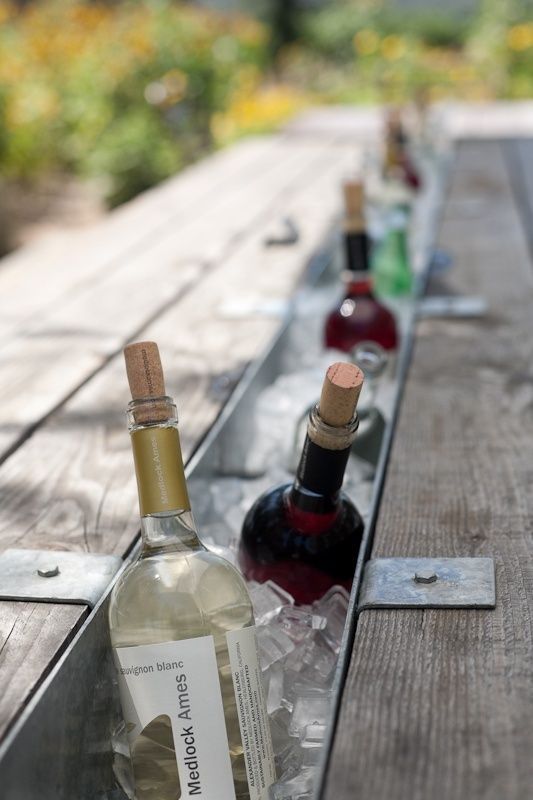 Now this is an innovative idea for picnicker/summer parties. Simply remove the centre board from your picnic table, place some eaves troughing in it's place, fill with ice and your cold drinks and voila! A built in drinks icer! Found this on
Home Design Board
.
Now this is really neat. A Cake stand made from clay pots! It's quite simply stuck together and painted. People are so innovative! I wish I had a brain which worked like this! Found on
Joshua Trent.
Obviously you will need to seal it with something if you are going to be placing food directly on it
.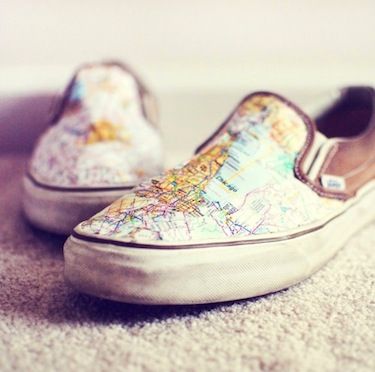 Mod Podge shoes from
Something Monumental
. Clever clever! These ones are done with old maps, but you can find a group of 20 shoe ideas on
Mod Podge Rocks
.
And that's it for this week. I do hope that you were able to find something which inspires you to want to create something for yourself!
A thought to carry with you through today . . .
¸.✿´´¯`•.¸¸. ི<♥ ♥ྀ. ¸.✿´´¯`•.¸¸. ི<♥ ♥ྀ.
"Friends can help each other.
A true friend is someone
who lets you have total freedom
to be yourself- and especially to feel.
Or, not feel.
Whatever you happen to be feeling
at the moment is fine with them.
That's what real love amounts to-
letting a person be what he really is."
~Jim Morrison
¸.✿´´¯`•.¸¸. ི<♥ ♥ྀ. ¸.✿´´¯`•.¸¸. ི<♥ ♥ྀ.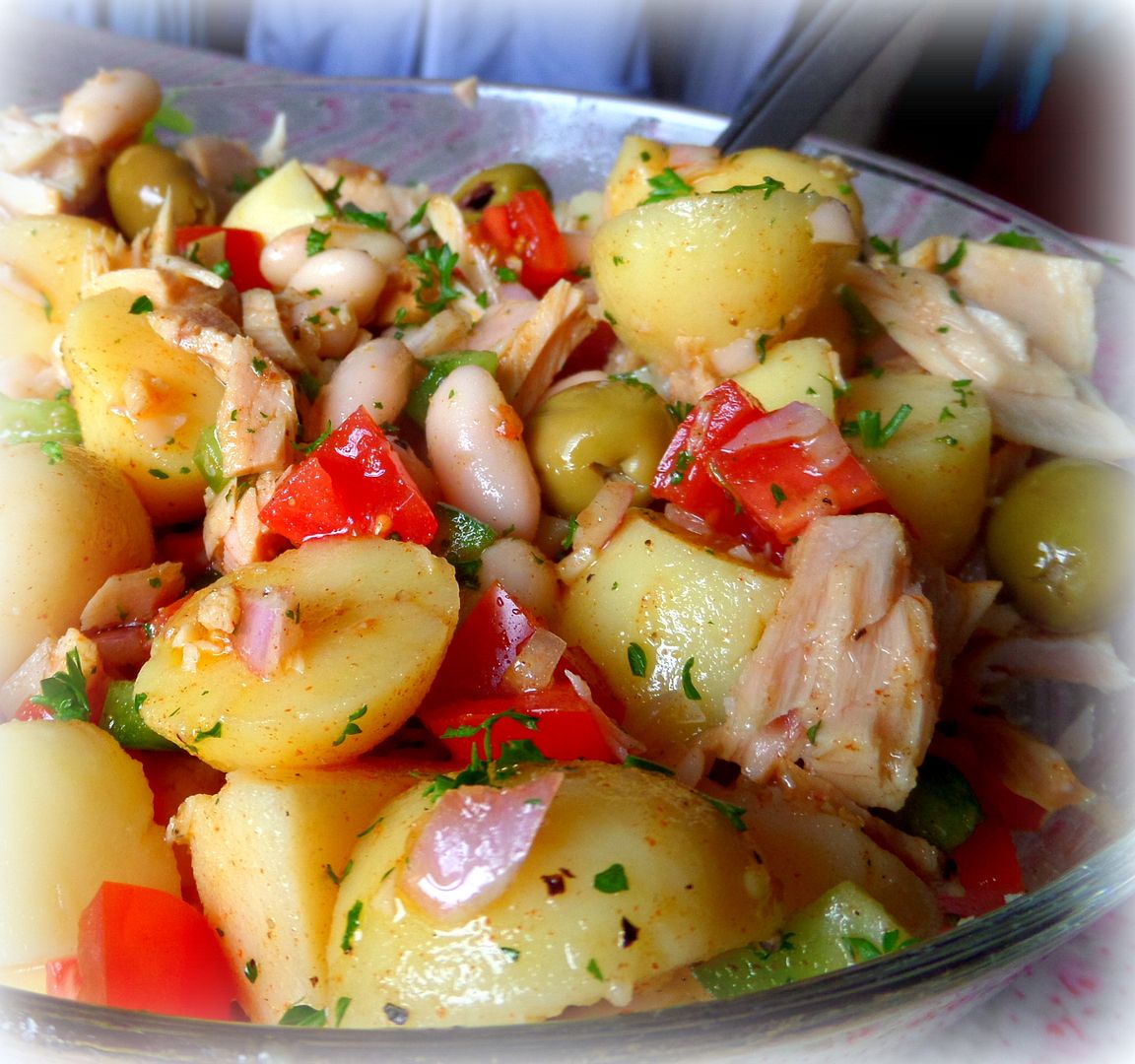 Cooking in The English Kitchen today . . .
Tuna, White Bean and Potato Salad
. Deliciously simple!
═══════════ ღೋƸ̵̡Ӝ̵̨̄Ʒღೋ ═══════════ ⊰✿░L░O░V░E⊰✿⊰✿⊰✿⊰✿⊰✿⊰░Y░O░U░⊰✿
═══════════ ღೋƸ̵̡Ӝ̵̨̄Ʒღೋ ═══════════
Have a wonderful Friday!!