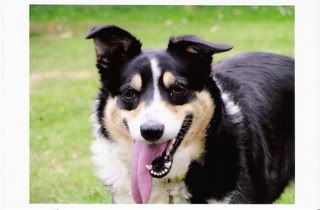 Nine years ago, Todd and I decided that we were going to get ourselves a dog. We each had very specific ideas of what we wanted in a dog. I wanted something tiny and energetic like a Chiuaua and he wanted something big and masterful like an Alsatian. We decided to go to the local Dog Rescue Centre, because we wanted to find a dog that was in need of love and care, a dog that needed us just as much as we needed them.
There were all sorts of dogs there clammouring for our attention as we walked down the row of cages. This adorable Jack Russell practically jumped right out of the cage as we looked . . . we could not help but be drawn to one dog in particular though . . . she stood there in the cage with big warm eyes that melted our hearts . . . she was not jumping up and down, or twisting herself inside out . . . she just sat there looking at us and with her quiet gentle ways, wove her way into our hearts with nothing more than that. She was not a Chiuaua. She was not an Alsatian. She was our Jess, a mixture of Border Collie and God knows what else . . . with a coat that always shed like mad and ears as soft as butter.
We applied to have her as our own and within a week or so we were able to bring her home to live with us. They had told us at the kennel that she was two years old, but I seriously doubt that she was even one year old, as she doubled in size in that first year we had her. The first few weeks were hard on all of us. She had been so abused as a puppy, that she weed herself as soon as anyone rang the doorbell or knocked on the door. If I was in the kitchen and Todd spoke loudly to get my attention, she would wee again, or if there was a loud noise on the telly. We took up all the carpets and got rid of them so that wouldn't be a problem anymore. When we first fed her, she cowered and seemed to be afraid to eat. Only after a lot of reassurances that her food was indeed for her would she eat at all and then with her tail between her legs and in fear. My heart broke when I saw these things . . . I wondered what kind of beast could have treated this soft and beautiful dog so badly . . .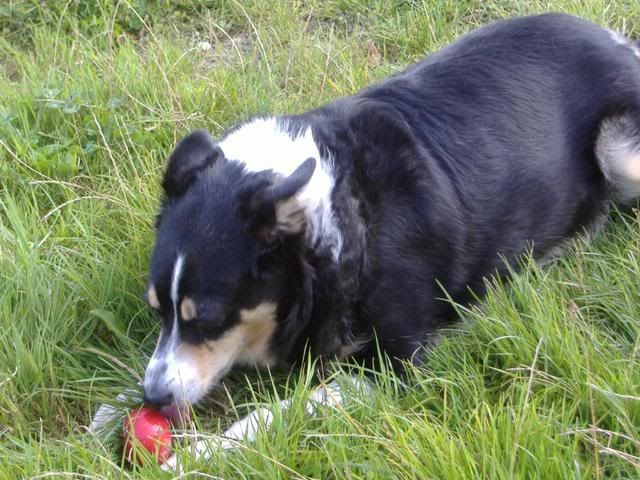 With time and patience she blossomed into a a beautiful dog with the most wonderful personality. She was loving and gentle and obedient. The best dog Todd or I had ever had. Everyone who met her loved her, she was just that kind of dog . . . she smiled. I had never seen a dog smile before, but Jess smiled . . . and not just with her face . . . but with her whole body. Her whole being radiated joy and we felt so very blessed to have found her and to love her. She has been our much loved companion for these past nine years . . . always there to greet us with her smiling body and waging tail when we return from being away . . . always waiting eagerly to greet me in the mornings when I come downstairs . . . always laying next to me, snoring softly as I putter away on the keyboard to the computer . . . my silent morning companion . . . nestled against our feet evenings as we watched telly . . . bounding ahead of us in excitement and sniffs as we walked long walks through the orchard.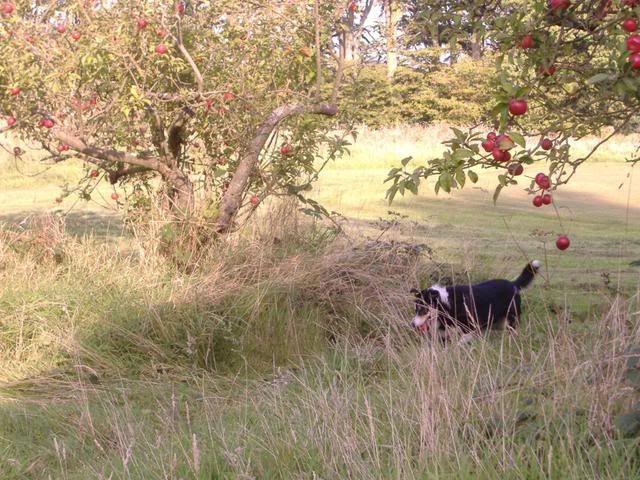 Yesterday we had to make the worst and hardest decision that anyone who owns and loves a pet will ever have to make. Jess had been a bit poorly over the past couple of days . . . when I think back now it was over the past few months . . . but she had been bravely soldiering on . . . and it was only over the past few days that we began to notice that all was not right. She came down with severe diarreah and would not eat . . . not even her morning treats that she so loved . . . she would only lay in the back hallway next to the door. She seemed to be very thirsty and drank copious amounts of water, including the water in the birdbath, which really annoyed me because it's not very clean and I spoke crossly to her when she did . . . yesterday morning we decided we needed to take her to the vet as she had begun to vomit. We thought perhaps it was the water from the birdbath or that she had maybe eaten something outside that she found that she shouldn't have. (she sometimes wandered about a bit on the Estate on what we called her sniffing excursions. It was perfectly safe here for her to do so . . . no cars, no traffic, no people . . .) I scratched her soft ears goodbye and never thought in a million years what was to come.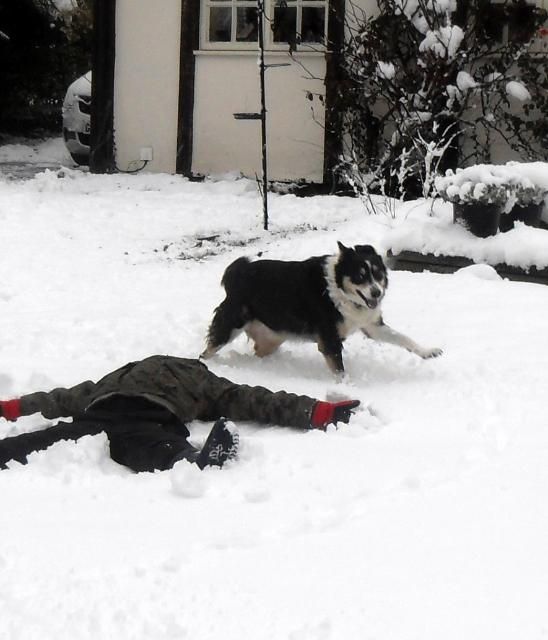 The vet decided to keep her in for a few hours to do some tests. Several hours later the telephone rang. Jess was a very sick dog. Her liver had packed up and there were several other problems. They could try to treat her, but there was no guarantee that it would work, or that they would be able to save her life . . . We asked them to give us a few minutes to talk and hung up. We talked. We prayed. We cried. Our hearts broke. Having just lost our employment and our home . . . we didn't have the money to take heroic efforts that may not even work . . . how could we move a sick dog who hated going in the car anyways, all the way across the country . . . how could . . . how could . . . how could . . . how could we do anything but what we knew we had to do.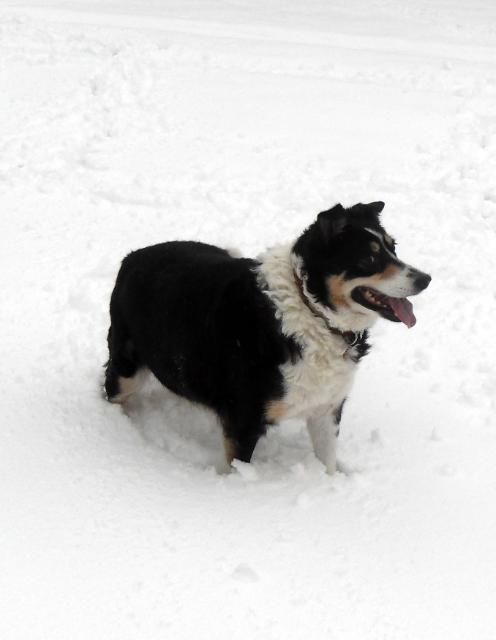 I spent most of yesterday in a heartbroken fog. My eyelids look like little swollen sausages. I did not cook. I did not bake. I only cried. My heart broke into a million tiny pieces . . . and I railed at my Heavenly Father in grief . . . to have lost our job was very upsetting . . . to have lost our home along with it was even more so . . . to have lost our Jess . . . our much beloved baby, our companion . . . was almost more than I could bear. I said to Todd I feel like we are being punished. I cried and cried and cried some more. I knew that one day we would have to bid her goodbye . . . pets don't live forever . . . but this happened far too soon. We were not ready. I didn't have a chance to say goodbye . . .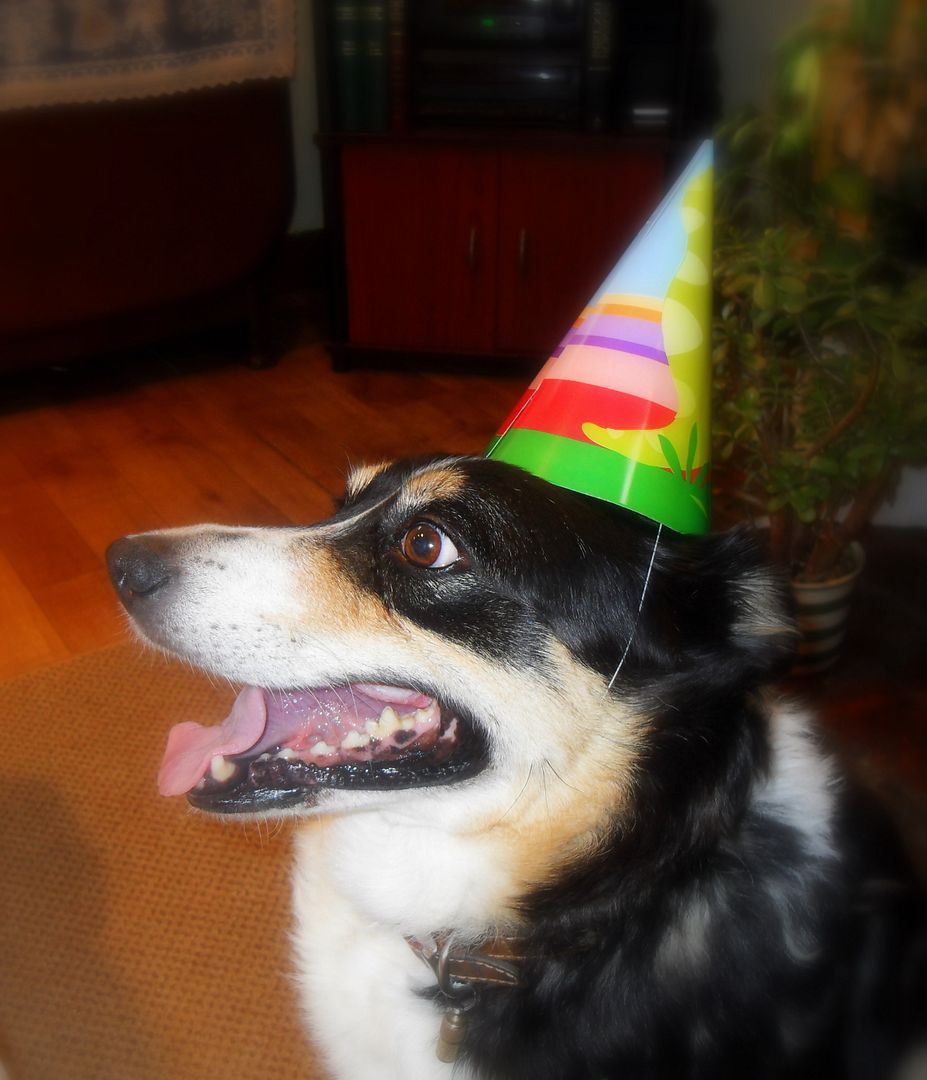 Some might say, how very silly . . . this wasn't an earthquake that killed thousands of people . . . this wasn't a truck bomb . . . or a hurricane . . . or a flood or anything else equally as devastating . . . it wasn't like losing a child or other loved one . . . but to us it was . . . Jess was our baby. We could not have children of our own, but we had Jess, and she was our baby.
It is hard to have faith sometimes when it seems that slowly, bit by bit you are losing all that is dear to you. I am reminded of Job, who lost everything he had . . . except for his faith . . . and I think . . . how can I do less . . . how can I lose faith in the very God who has given me life. I must believe and endure. I must move forward in faith that He will make all the wrongs right, and so that is what we are doing. We may have to stop now and again and wipe away the tears, but we are moving forward, bit by bit.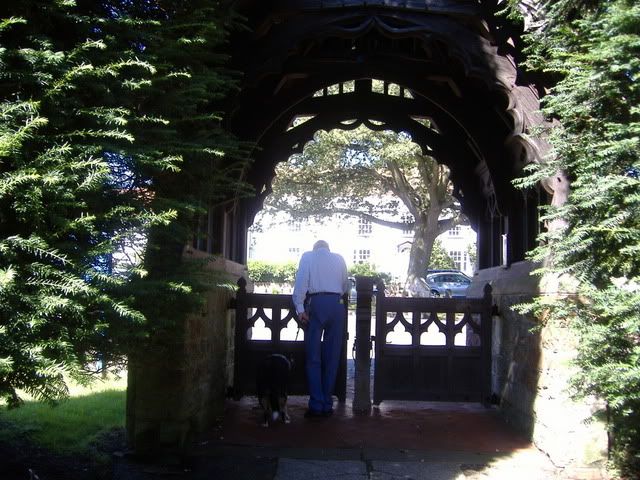 This morning as I walked down the stairs . . . there was no cheery furry face to greet me, no wagging tail . . . no soft hello, I'm glad to see you . . . my heart broke again and I cried, I am crying still. I know things will get better, but for now, I grieve as I must.
And then . . . we will move forward . . . in faith, as hard as it may be to do so.
We will always miss you Jess . . . but we know you wait for us on the other side. Our gentle companion, our steadfast friend, our much loved baby . . . until we meet again, until we meet again.