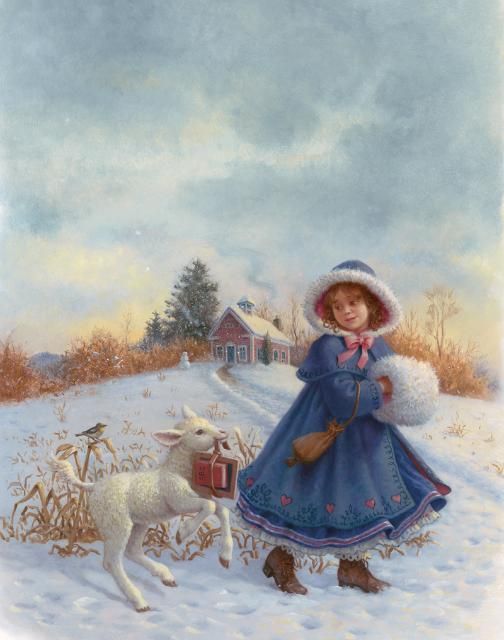 Mary had a little lamb,
It's fleece was white as snow,
And everywhere that Mary went,
The lamb was sure to go.
I am sure this is a rhyme that you all know quite well, I don't think there is a person alive in the Western World that doesn't!
But . . . do you know where it came from? Have you ever wondered who Mary really was??? I found this little story in a book of mine and thought I would share it with you this morning.
Mary's father was a shepherd in the Welsh Hills. He often came home after a stormy night with weak or sick lambs that needed to be looked after. His daughter, Mary, would take them in and look after them until they were well, and able to look after themselves.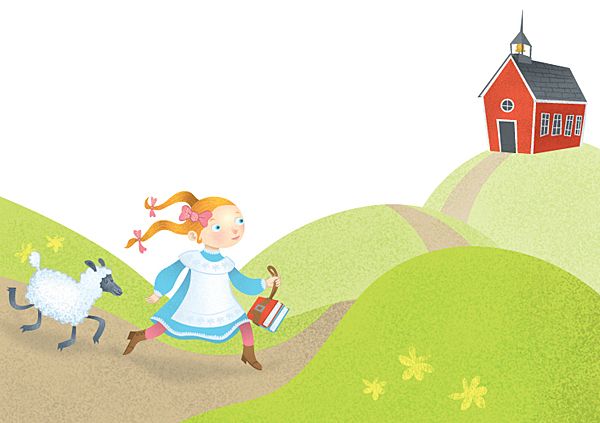 Two of these little lambs became her special pets, which she named Billy and Nell. Soon they were following her everywhere . . . they would be watching her from the farm gate every morning as she left for school, and be waiting for her, in the same place, when she returned home at the end of the day. One day, Billy escaped, and, much to the dismay of the teacher at the school, he turned up at their little classroom.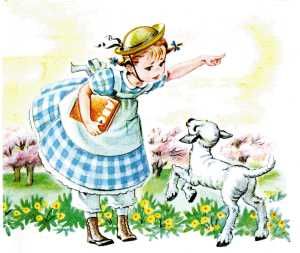 This story became well known throughout Llangollen (my favourite place on earth), and a few years later, a visitor from London heard all about it from Mary, herself. That visitor was Jane Buell, who happened to write children's stories and rhymes. Before too long, she had turned Billy's escapades into the five short verses we know now, as Mary had a Little Lamb.
Today it is one of the best known nursery rhymes in the world. When Mary was an old lady of 87, she confessed that to hear her story on the lips of so many children, as loved as it was by them . . . was one of the great joys of her life.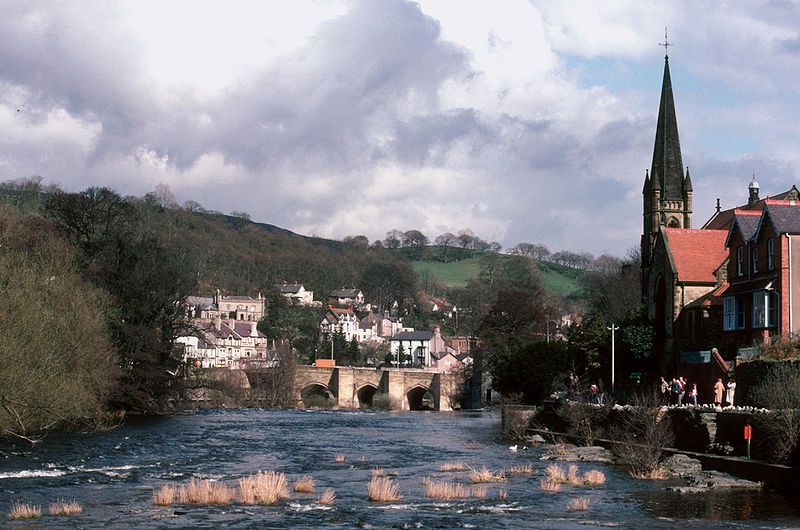 I have been in those hills, which are just loaded with sheep, and I have been to that school room. Llangollen is a delightful little town, nestled in the Welsh Hills with the beautiful river Dee coursing through it's centre. When we lived in Chester, Todd and I often took ourselves off on a Saturday afternoon for a drive to Llangollen where we would walk about the town and dream of one day living there. Every year they hold a world famous music festival there, the famous
International Music Eisteddfod
where singers and dancers congregate from every corner of the world. It's a very quaint and picturesque village and I just love it. You pronounce it as Clang Gock Lyn, but then . . . that's the Welsh language for you, just as lovely and mysterious as the Welsh themselves.
Here's a tasty quick supper that will come in handy on these upcoming busy days leading up to Christmas! If you are like me, you probably have your hands quite full , what with one thing or another and it's really handy to have a recipe or two that you can whip up in a flash to help feed your hungry family! Most tuna melts are filled with mayonnaise. This one isn't and that's part of it's appeal. Chock full of artichokes and cheese, it's a real winner!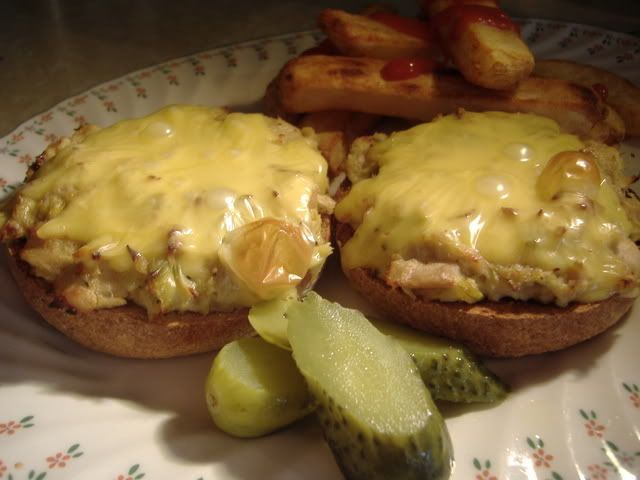 *Tuna and Artichoke Melt*
Serves 4
Printable Recipe
Yummy and so very easy to do. These go together in a snap and are quite delicious. This is knife and fork food!
1 (14 ounce) tin of artichokes, well drained
1/2 cup finely chopped spring onion
the juice of one small lemon
1 tsp Italian Seasoning
1/3 tsp freshly ground black pepper
1/3 tsp cayenne pepper
salt to taste
1/3 tsp garlic granules
1/4 cup Parmesan Cheese
2 (6 ounce) tins of albacore tuna, drained and flaked
4 English Muffins, split and lightly toasted
8 slices of cheddar cheese
Pre-heat the grill.
Empty the tuna into a bowl and flake. Add the artichokes and mash well together, leaving a few lumps of artichoke. Stir in the spring onion and mix all well together. Add the lemon and the seasonings, mixing all in well and finally fold in the Parmesan Cheese. Divide the mixture evenly amongst the muffin halves and place on a baking tray. Top each with a slice of cheddar cheese and pop under the grill, 5 inches from the heat. Grill until the cheese melts and they are lightly browned on top. Delicious!!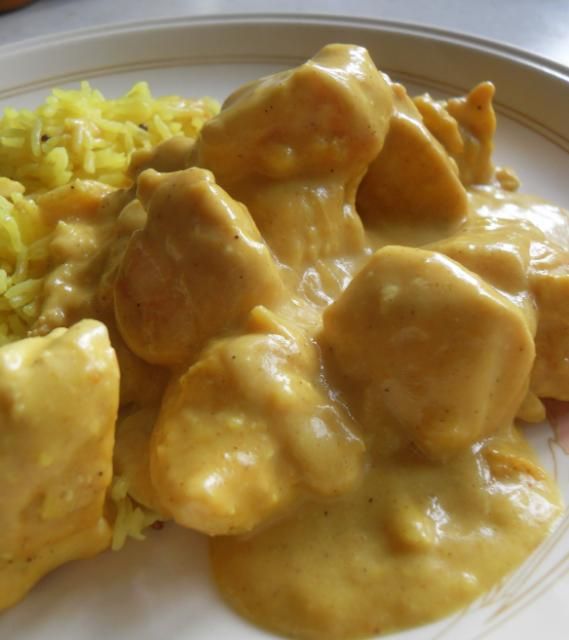 It may not be much to look at, but wait til you taste it! It's Chicken Curry in a Hurry, showing today over on
The English Kitchen.