Since Christmas comes but once a year,
Let's make this Christmas glad,
In spite of all there is to fear,
And much to make us sad,
May joy and happiness abound,
May song and laughter both resound!
Welcome to my Sunday Smile Makers for the week just gone! I thought it would be fun this week to share with you six things about Christmas that make me smile! I hope you don't mind, and maybe in the process some of them will make you smile as well!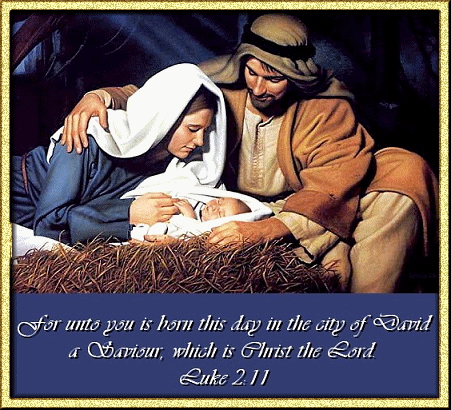 Jesus is the reason for the season and that thought makes me smile big time. As a Christian, the birth of the Saviour figures very prominently in my life. I love to read the Christmas story from my scriptures every day during the Christmas season and ponder on the things taught there. It is all so magical to me . . . everything from the ancient prophecies about his birth that were fulfilled to the way it was orchestrated by our Heavenly Father to come about. It is a tale of danger and romance, and of deep abiding love. It is a story I never tire of hearing and one that fills my heart to overflowing. It is a story that makes me smile.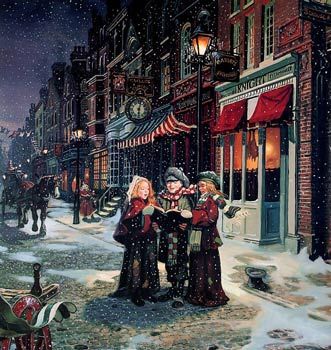 Christmas Carols make me smile and other Christmas Music, but I love the old ones best of all . . . Each day throughout the Christmas season I fill my home with the sound of Christmas Music. I love them all . . . I have a variety of Christmas Music cd's that I have collected through the years and depending on the mood I am in that is what I will listen to. Yesterday we were listening to my Country and Western ones, which were a lot of fun. Another day it will be more traditional ones. They are all lovely. They all fill my heart with joy. They all make me want to sing. They all bring back memories of other times and other places and other Christmas's. They all make me smile.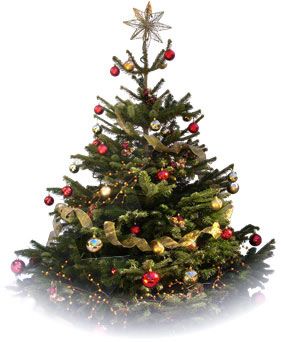 Decorating the Christmas Tree makes me smile. I just love Christmas Trees and everything about them . . . the smells, the textures, the colours . . . when my children were growing up we always had a theme tree each year and the ornaments were always homemade. One year it was gingerbread. We strung garlands of popcorn and cranberries (a feast for the birds after Christmas) and I baked dozens of gingerbread men which we decorated with white icing, cinnamon hearts and silver balls. Oh how pretty they looked hanging on the branches of our tree along with the garland and the candy canes which we also hung. I didn't use the right kind of gingerbread though and our holidays were puncuated with the soft plops of gingerbread men as the strings hanging them wore their way through the softening dough and they slowly fell off the tree one at a time! But what fun we had. To this day that is my favourite tree of all, and thinking of it makes me smile.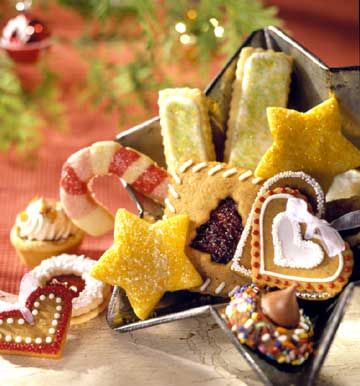 Baking Christmas Cookies makes me smile. Oh when my children were growing up I used to bake dozens and dozens, all different sorts . . . eggnog logs, shortbreads, ginger cookies, linzer cookies, sugar cookies . . . just to name a few. We would make up baskets of them to take to our friends and the freezer would be jam packed of lovely treats to take us through the holidays. What fun we had . . . the smells . . . the sounds . . . the tastes! I was baking some cookies yesterday afternoon, and the carols were playing on the stereo, and I just had to text my eldest son to tell him I was baking Christmas cookies. He was 2000 miles away, but at that moment in time he was right there with me. It was special and it was lovely and it . . . made me smile.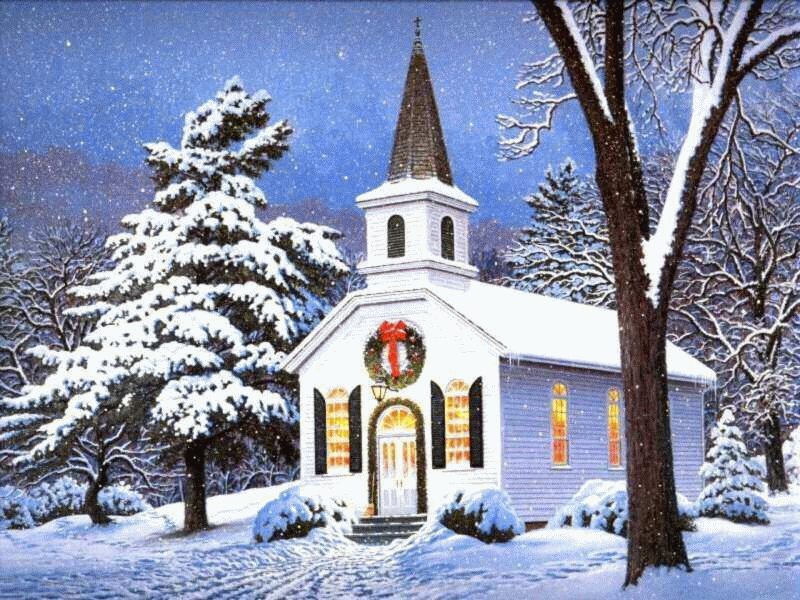 I love church all year round, but I especially love it at Christmas, especially the service just before Christmas day. Oh what a wonderful feeling there is in the chapel. The kiddies all excited, the grownups all nostalgic and filled with love. The music always seems sweeter and the prayers dearer . . . there is just a beautiful feeling in the air. Our Bishop always sings Oh Holy Night as only he can do and it is just wonderful. I have lots of beautiful memories of going to church with my dad on Christmas Eve when I was a girl. They are the fondest memories I have of time spent with my father. He would be wearing his best suit and smelling of Old Spice and it was a special time for us two together. I don't think the others were there actually . . . I expect they were too small. I am sure they came when they were older, but I only remember it just being us two. (selective memory I guess!) Anyways, the memory of sitting next to him in church on Christmas Eve is a very special one for me and it always makes me smile in a very special way.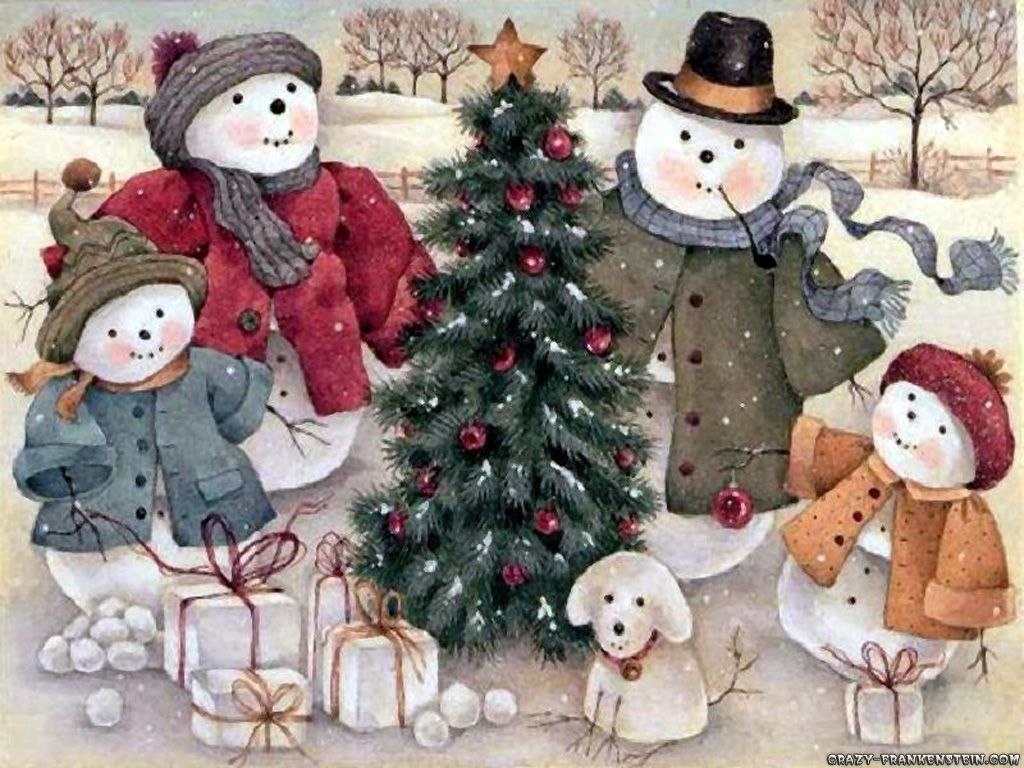 Loving thoughts of family make me smile at Christmas. Memories of days gone by and family that are no longer with us. Memories of time spent with my own family as they were growing up. Memories of the lovely Christmas's I have spent over here with my Todd and Jess. Family near and dear, and dear and far, and the family of well loved Friends, both here and miles away. I love you all, each one of you and I thank God for you every day . . . my brother and sister, mother and father, children, husband, cousins . . . and my friends, both real and invisible. You all make me smile in countless ways, each and every day of my life, not just at Christmas. You are, each one of you, a part of what makes my life special and blessed, and worth smiling about.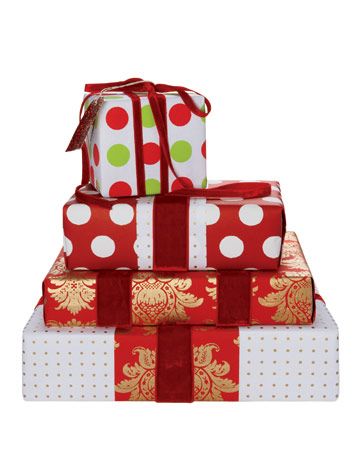 Okay, so I know it's seven things . . . but I can't resist. The gift of giving makes me smile as well! And there is no better time to give than at Christmas. Gifts of service. Gifts of love. Gifts of joy. Gifts of peace. Gifts of time . . . but most especially . . .
The gift of the Saviour.
With stars to show us all the way
To Bethelehen the Blest,
With greetings, gifts ahd hymns . . . and with
The well beloved Guest
To fill our hearts with love, we pray:
"Lord, dwell in us on Christmas Day!"
These are some of the lovely cookies I was baking yesterday afternoon when I called my son. Oh the smell of them baking just took me back to when my babies were small and gathered round my skirts like chicks gathered around the mother hen. What lovely thoughts they were. These are beautiful cookies . . . not so much to look at, although you can dress them up with a dusting of icing sugar, but to bake and eat. They are easy to make, smell gorgeous when they are baking and the taste . . . well, bake some and try them out for yourself. They're fabulous! It just wouldn't be Christmas without several dozen of these in the cookie tin!
*Spicy Orange Ginger Cookies*
Make 4 dozen
Printable Recipe
A crisp ginger cookies all spicy with a delicious hint of orange flavour. This is one of my favourite Christmas Cookies.
3/4 cup of butter, softened
3/4 cup of white sugar
1/4 cup light soft brown sugar, packed
1 large egg
1/4 cup molasses
4 tsp finely grated fresh orange zest
1 TBS grated fresh ginger root
2 cups flour
1 tsp baking soda
1 tsp ground cinnamon
1/2 tsp ground cloves
1/2 tsp ground cardamom
pinch salt
1/4 cup of chopped candied ginger
To decorate:
tiny bits of candied ginger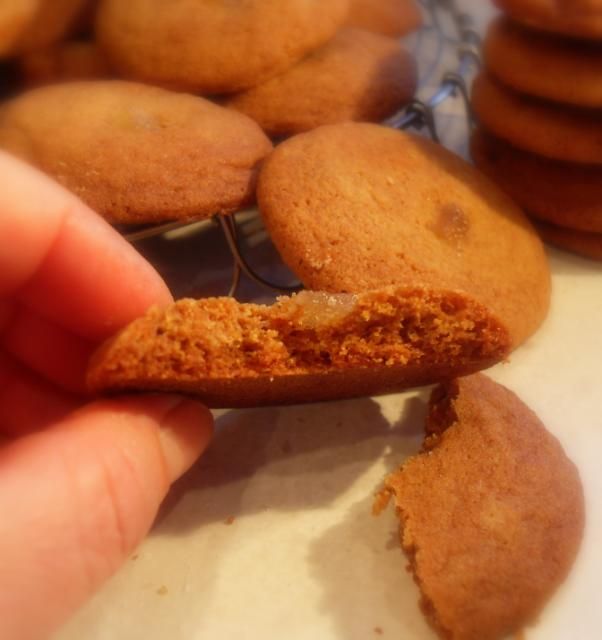 Pre-heat the oven to 160*C/325*F. Lightly grease several baking sheets. Set aside.
Cream the butter together with the white and brown sugars until fluffy. Beat in the egg, molasses, orange zest and ginger root. Whisk together the flour, baking soda, cinnamon, cloves, cardamom and salt. Blend into the creamed mixture, until well blended. Cover and chill for about half an hour. Remove from the fridge and then shape into 1 inch diameter balls. Place on the baking sheets 2 inched apart. Top each with a tiny sliver of candied ginger. Bake for 12 to 15 minutes until the edges are firm. Remove to wire racks to cool completely before storing in an airtight container.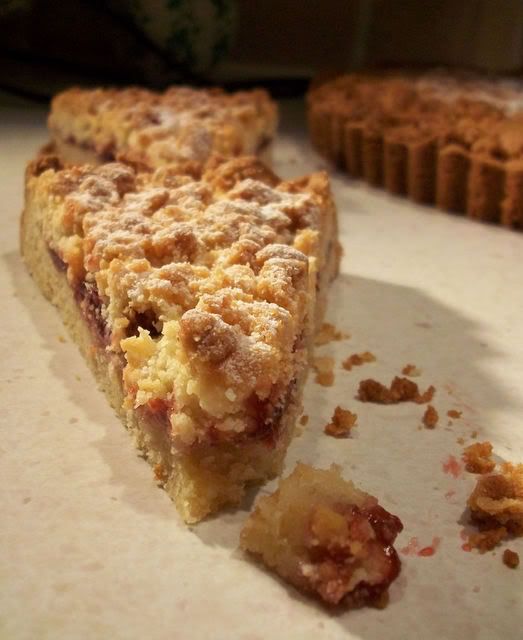 There's Raspberry Shortbread over on
The English Kitchen
today!
Must dash, we are off to chapel early today as the snow has not been cleaned in the car park and the hill down to it is filled with snow and ice and all the men are going in early to grit and to shovel! Wish us luck!