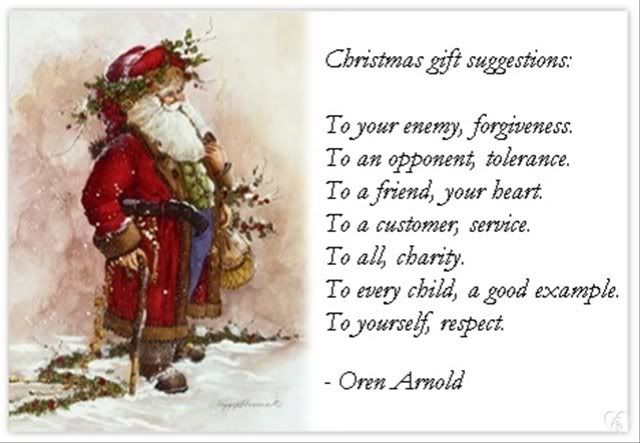 There is something so very special about this time of year that defies all definition. For those of us who worship Heavenly Father and the Saviour, the meaning of it all is very clear to us and we know where that special feeling comes from . . . there is no question. Other's who have no faith in a higher power feel that same spirit also . . . the spirit of love and of giving and of joy . . . it is present at this time of year like at no other, and it is tangible and real and life pervading . . .
Christmas is such a mixture of emotion and feeling that we could be hard pressed to explain to someone who had never experienced it, just exactly what it was, and to do it justice.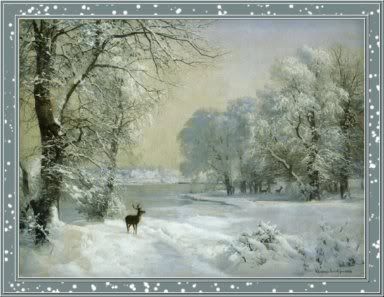 The writer Agnes M Pharo makes a very good attempt.
"What is Christmas?" she pondered. "It is a tenderness for the past, courage for the present, hope for the future. It is a fervent wish that every cup may overflow with blessings rich and eternal and that every path may lead to peace."
That special feeling and spirit that we feel at Christmas doesn't need to be a once a year kind of thing. It is a feeling that we can have in our hearts every day throughout the year. Charles Dickens, that famous Victorian novelist, wanted people to celebrate Christmas all year round, not just in December. The heartwarming days on both sides of the 25th of December meant a great deal to this man who had created Ebenezer Scrooge, that selfish, Christmas-hating miser.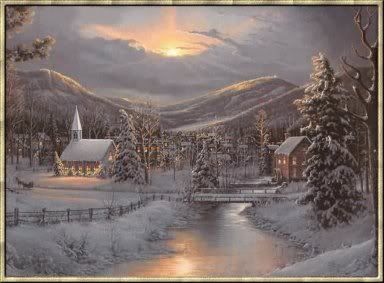 Although he lived in an age in Great Britain where there were the extreme opposites of great wealth and abject poverty lived side by side, Dickens was a passionate advocate of optimism in the face of despair.
"There is always something in life to be thankful for," he said. "I will honour Christmas in my heart and try to keep it all year round. It transforms us. This is the season of Merry Christmas's, friendships, cheerful recollections and affection. God bless every Christmas."
May each one of us feel that spirit today and always. On each day throughout this Christmas season and on into the coming year, may we be able to avail ourselves of our cups of blessings with the thoughts and recognition that, despite whatever hardships we may be experiencing, they can and do overflow . . . it is we who hold the tap . . .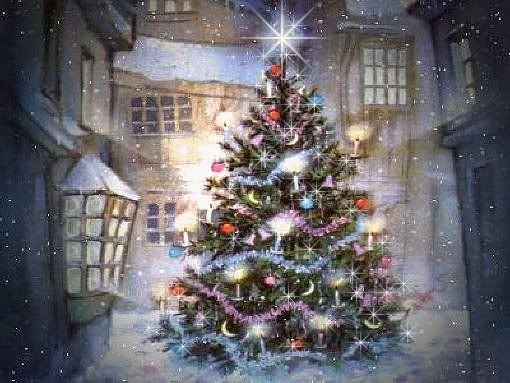 The truth and joy of the real meaning of Christmas is not in the shiny tree decorations, or the wrapping paper and ribbons, but in the love . . . the love of Christ which is shed abroad in the hearts of mankind . . . this truth and joy can live with us each and every day of the year, if we so choose to allow it to do so.
I know we are all busy, especially over these next few days. Here's a simple and quick side dish that your family will enjoy. It goes together very quickly and is big on flavour. We often have it with sausages or cold sliced ham or beef. It's one of those scrummy little dishes that goes with just about anything.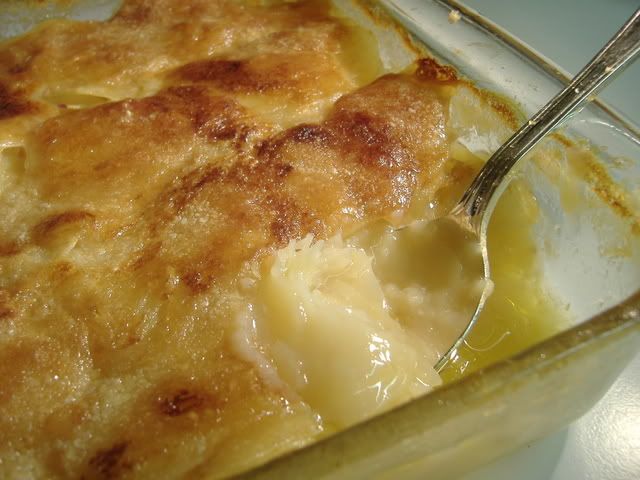 *Potatoes Parmesan*
Serves 4
Printable Recipe

Four tasty ingredients, and half an hour in the oven, and you will have a potato dish so creamy and delicious your family will think you have been slaving in the kitchen all day over it. You want to make sure you use a really good quality, well flavoured chicken stock, as this is your only seasoning for this.
2 each, red skinned potatoes, peeled and sliced very thinly, about 1/8 of an inch thick.
2 cups good quality chicken stock, heated
4 TBS finely grated Parmesan cheese
2 TBS melted butter
Pre-heat the oven to 180*C/350*F. Lightly butter a shallow casserole dish. Place the prepared potatoes into the casserole dish. Pour the chicken stock over top and then sprinkle the parmesan cheese evenly over top. Drizzle with the melted butter. Bake in the pre-heated oven for about 25 minutes, or until the stock is absorbed and the potatoes are meltingly tender. Delicious!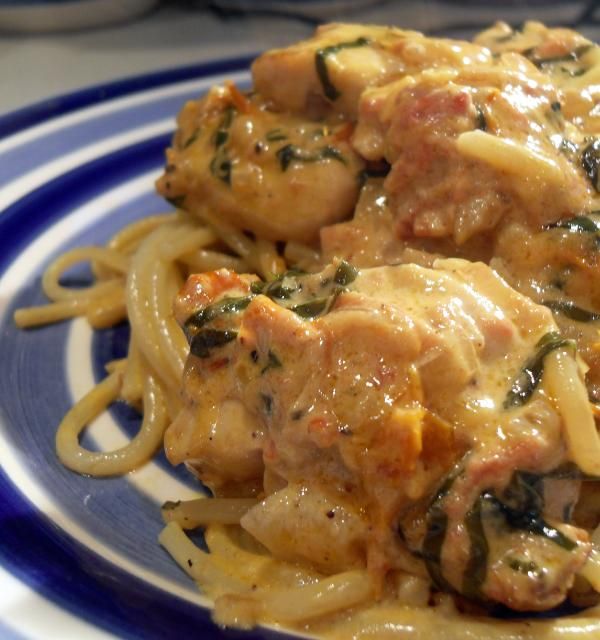 There's another quick and easy dish over on
The English Kitchen
today, Chicken with Sun Dried Tomatoes and Basil Cream. It's really scrummy and goes together in a snap! Just perfect for these last few busy days before the big day arrives!