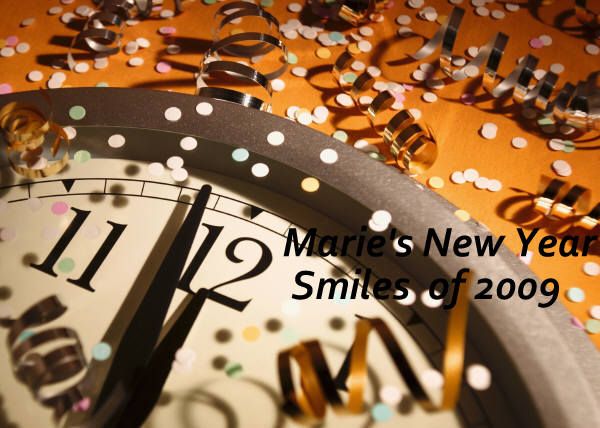 Here we are, standing on the cusp of the New Year. It is hard to believe that 2009 is already drawing to an end! Where has the year gone??? It has just flown by it seems. I thought it would be fun this morning to look back on some of the many blessings that I have received in the past year, wonderful joys that made me smile, blessings both large and small. It's never a bad thing to count your blessings . . . counting them enables them to keep blessing you again . . . and again! And that's a very good thing!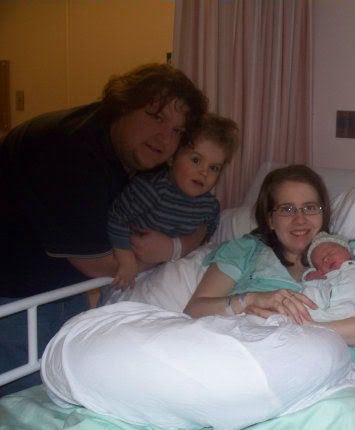 January brought us the special blessing of a new grandson. Little Joshua Caleb Alexander made his way into the world, and into our hearts and family, on January 9th, bringing the total of my grandchildren to 3 grandsons. What a little dear he is. The first redhead in our family, and so very delightful. I have yet to hold him, but that is a blessing I am looking forward to in the summer of 2010.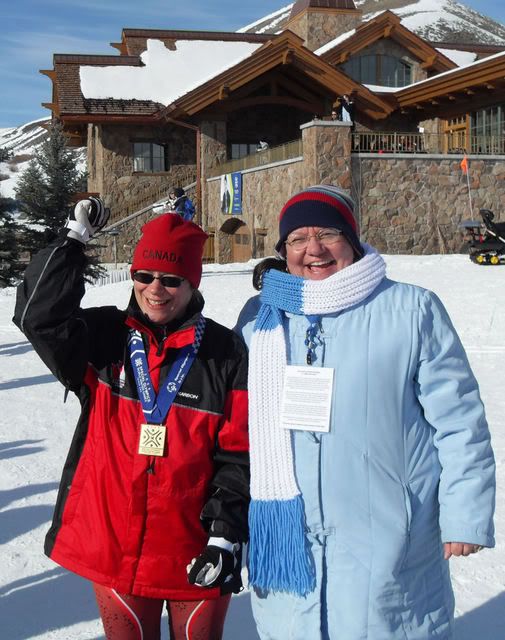 February brought me the special joy of being able to go to Idaho and watch my eldest daughter compete in the World Winter Special Olympic Games. This was an incredible blessing to me, and one that I had never thought would come about. I had been praying for a year to be able to do this, and right up to several weeks before, had thought it was just something I'd never be able to do. God does indeed work in mysterious ways, and through the miracle of prayer, and the love of a mysterious benefactor, I was given the opportunity to be able to go. It was the trip of a lifetime!!! Not only did I get to see my lovely daughter compete, and bring home not one but two gold medals and a bronze, but I also got to meet my dear friend Lura of Grammy's News, who drove all the way from California to accompany me. I also got to meet and spend time with her whole beautiful family. Jen of Tater Tot's and Jello, met me at the airport and I got to meet her and her lovely mom. I was also able to spend some time with our special friends Lenis and Dick whom we had met when they were missionaries over here in the UK. They so very graciously drove us up to Idaho and ferried us about Sun Valley and back again. What wonderful friends all these people have been to me and how very precious they are all to me. I was so very grateful for every moment. I also got to experience my lifelong dream of visiting Utah and all the wonderful church sights there, which included hearing and seeing the Mormon Tabernacle Choir sing live in the Tabernacle.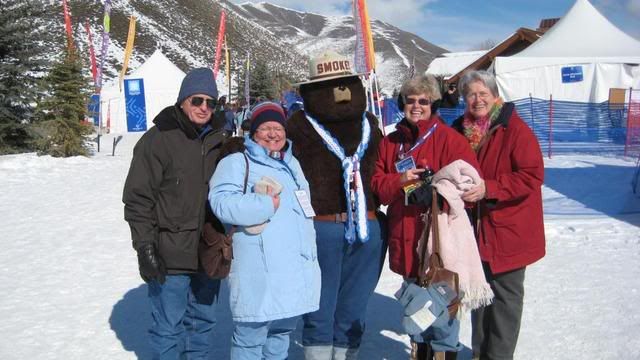 Yes, in February, God was VERY good to me! Here it is almost a whole year later and I am STILL pinching myself.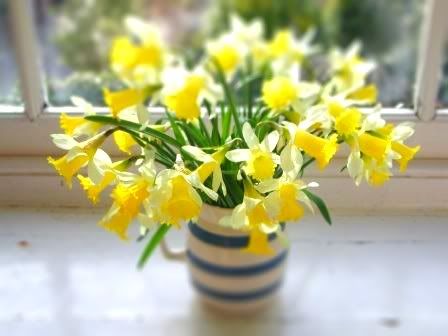 March brought hosts of daffodils, a sure sign that spring was on it's way. There was nothing as outrageously spectacular as trips to America and new Grandsons, but it was filled with lots of lovely blessings like sunny days, tea parties, painting and love . . . the ordinary miracles that make up everyday life and that make life so worth living.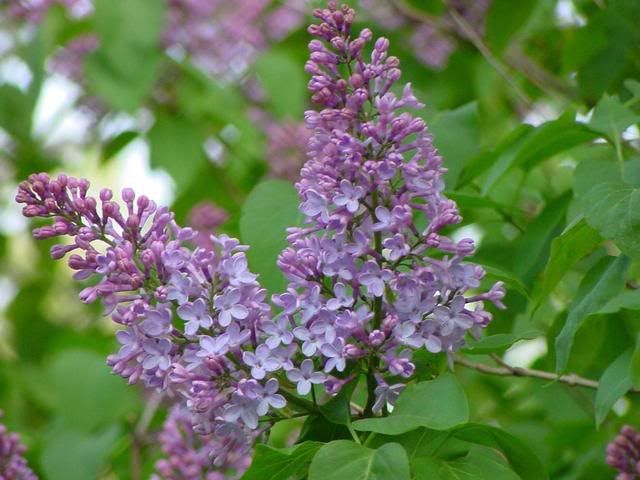 April brought with it's showers, more days of discovery and growth, and countless other small blessings. Nothing out of the ordinary, but when was that ever a bad thing. Sometimes ordinary days are the best days of all. I cooked a lot, and baked a lot and painted a lot, and inbetween times I was loved a lot. Oh, it was a wonderful month to be sure.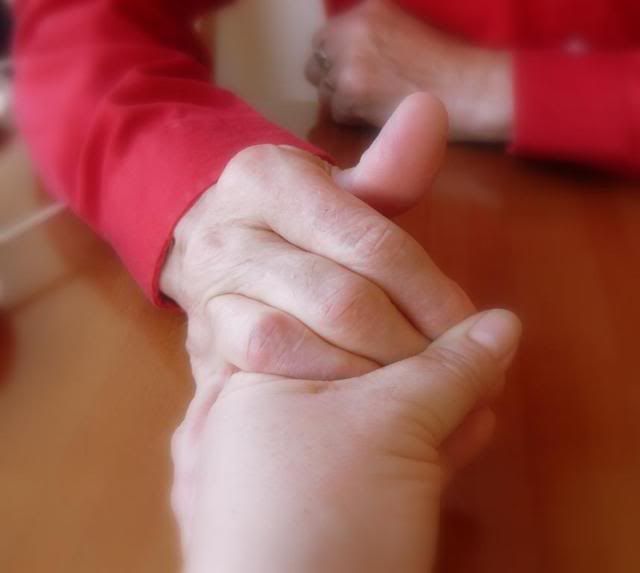 May brought more of the same with lovely trips out to enjoy the beautiful spring weather. There was buttercups and seasides and the lovely Susan Boyle, potato salads, coleslaw and my first trip into London to see a West End musical, Les Miserables.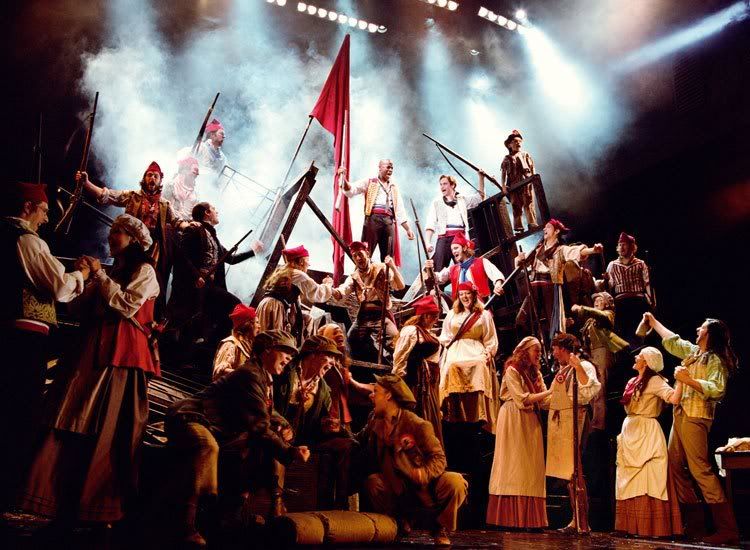 Oh, it was a lovely month, and best of all I got to experience it all with my Todd, who remains to this day my greatest blessing of all.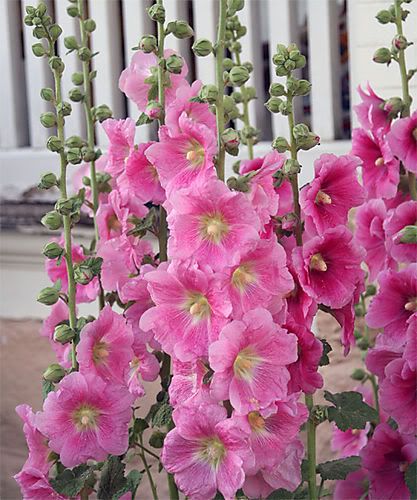 Along with Holly Hocks the month of June brought some special blessings, but also an accident. Our lovely friend Terri fell on the drive and broke her shoulder. Oh what a terrible thing that was, but thankfully she has recovered and whilst her life will never be the same again, it has brought us the extra blessing of being able to serve another in a special way, and I spose in a way it has allowed her the blessing of knowing that she is loved in a special way, by people that are not related to her.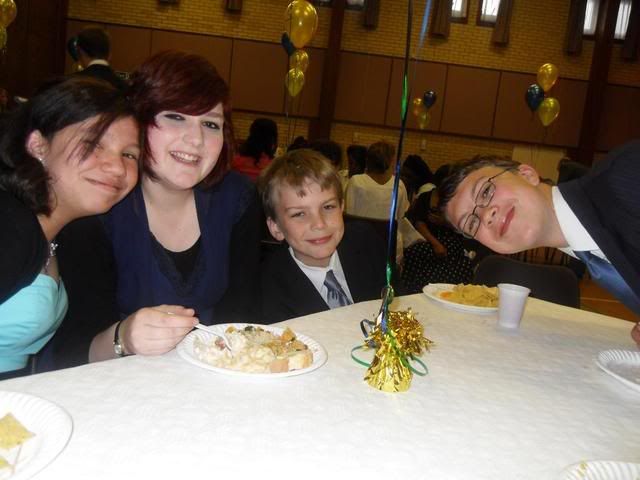 There were more days out and lots of days in and the Seminary Graduation. My very first one and it was so lovely for me to be able to go to it and see the blessings of all the hard work that we had been putting in over the past year!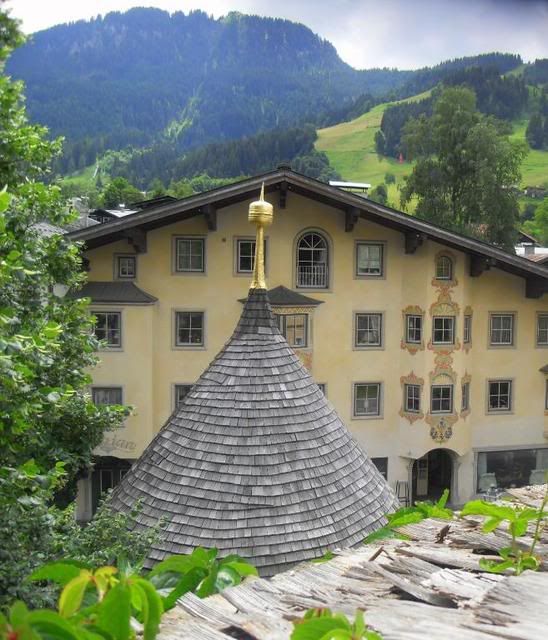 July brought us summer holidays and a lovely trip to Austria, a country that I had always wanted to visit. We had a lovely week and a half there and saw and experienced some really beautiful things and met some really lovely people. The best part of it was being able to do it together. Life is just so much better when you have someone special to share it with.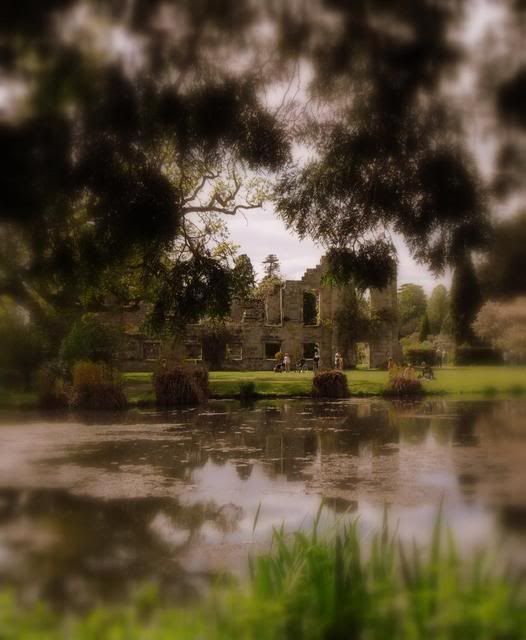 August was filled with warm summer days and outings and making hay whilst the sun shines. I also turned another year older. There were pool parties with the Young Women and long walks through the orchards, not to mention glorious sunny summer days in the garden enjoying all the goodness that surrounds me.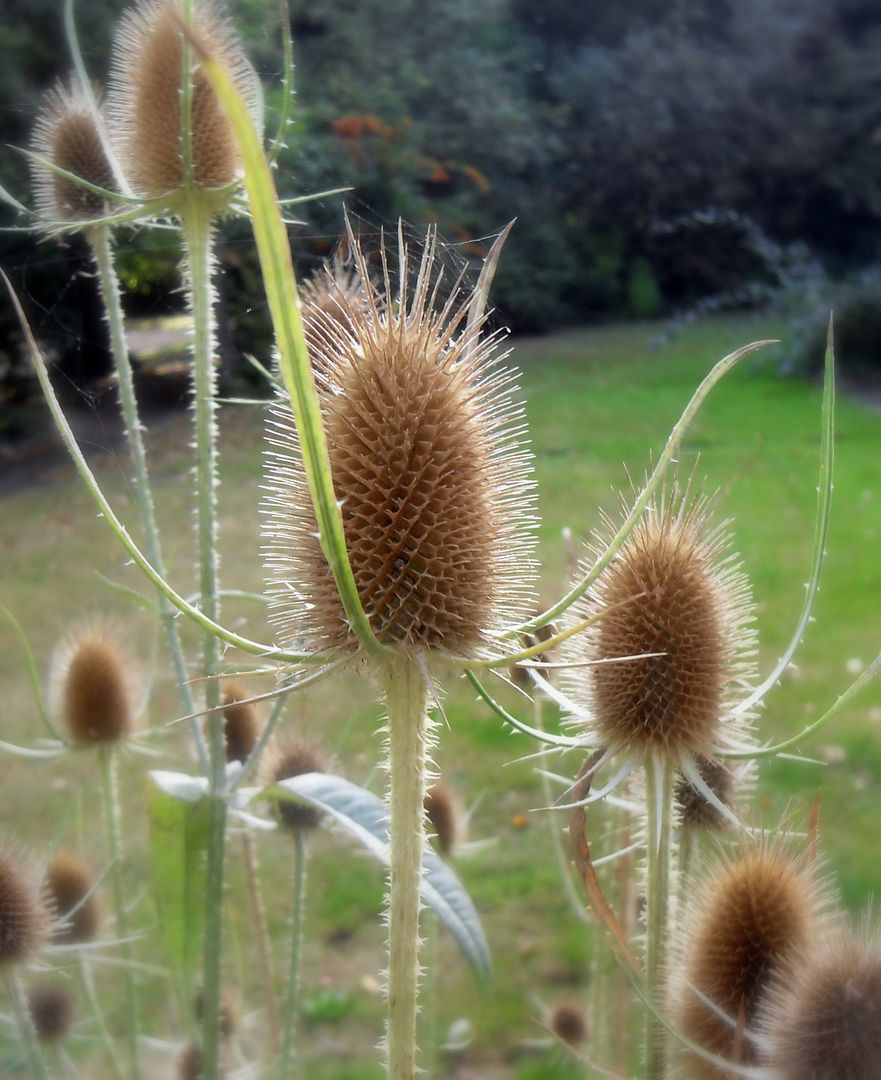 September brought shorter days and changing leaves and all the wonderful things that autumn is all about. There were apple pies and bowling nights and beautiful sunsets to enjoy.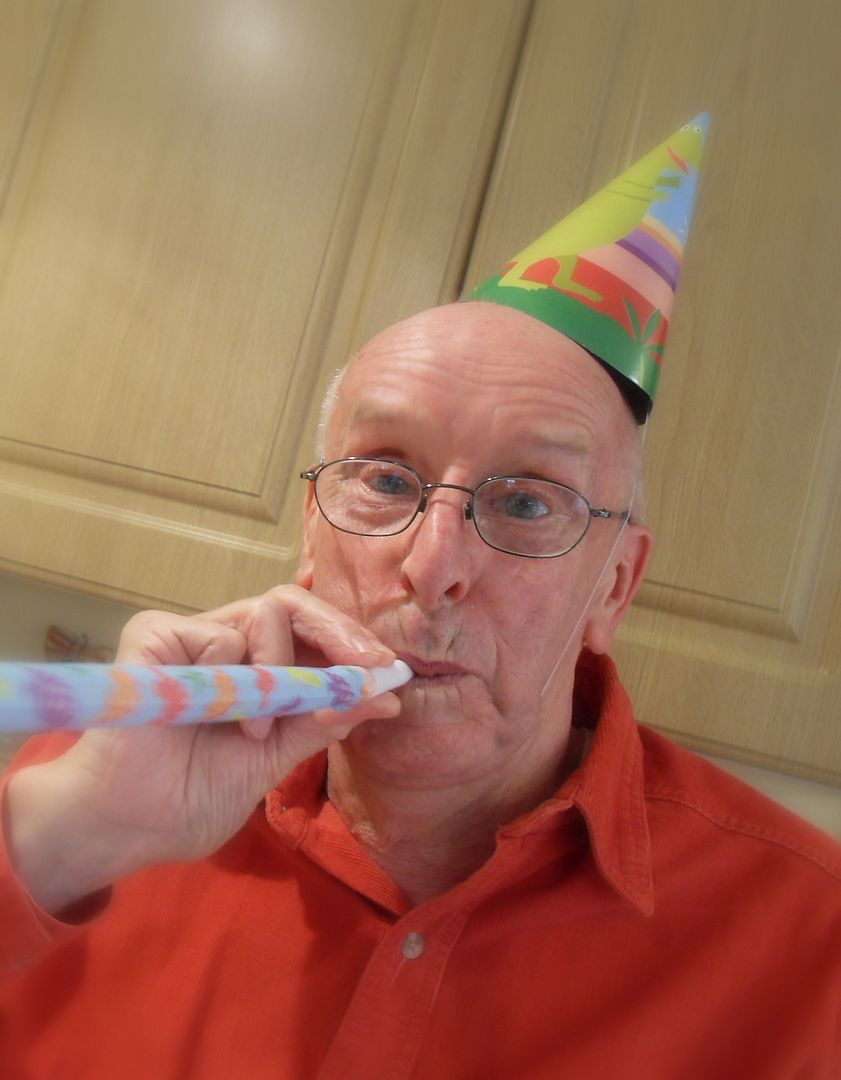 Todd turned another year older and we celebrated in style. The orchards around us filled with apple pickers and the air rang with the sounds of them laughing and chatting back and forth while they picked, not to mention the happy sound of school children from the primary school down the hillside from us, voices at play. It was so good to hear them again. Walks through the orchards were filled with the smells of ripe apples and blackberries, and the crunch of falling acorns beneath our feet.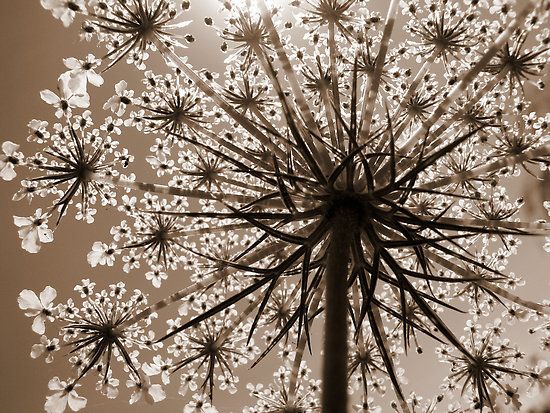 With October and the early nights came the autumn dance of gold and amber leaves falling from the trees around us, comfort food cooking and trick or treats. I do love the autumn so . . . with all it's smells and sights . . . crunching dry leaves, and burnt pumpkin . . . warm sunny days and cooler nights. It's all good to me. There was the October Conference of our church, which I always love. It is good to be able to sit together, hand in hand and listen to what our leaders would have us hear, and to know that whatever they have to say, you have a partner in life that listens with a teachable and learning heart right along with you . . .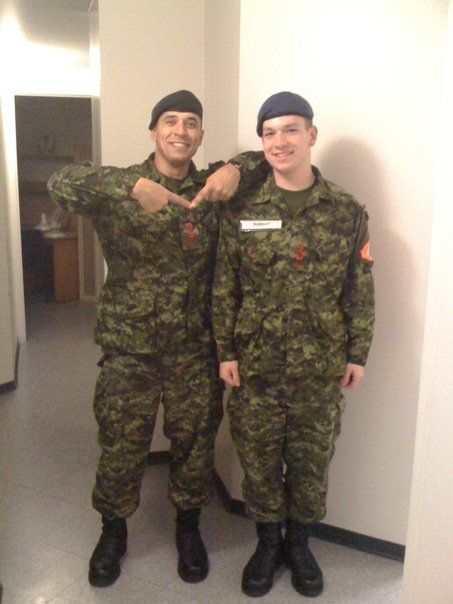 In November we were able to recognize all of our military boys in a special day of Remembrance, which was a tad bit more bittersweet this year, as my own baby boy started his basic training for the Canadian Military, carrying on a family tradition that goes back four generations. I am so proud of my son, and yet, this mother's heart fears the things that the future may hold, and in my next thought and breath I remember . . . it is because of the sacrifice of boys just like my son that we are able to enjoy the freedoms that we do today . . . and I am able to let go . . . let God. Todd and I also celebrated our ninth wedding anniversary. I am so very happy to have this wonderful man in my life and I thank my Heavenly Father every day for this special blessing.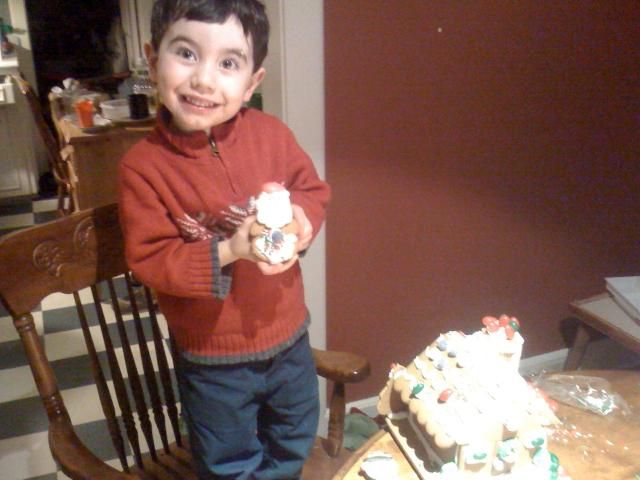 Which brings us back to December and all the lovely things that this month has brought to my door. The blessings of friendship and family, of good health and joy, of love and of peace, and of white christmas's and not the least of all, the celebration of our Saviour's birth.
Yes, it has been a pretty wonderful year, with all it's ups and downs and inbetweens. Looking back on it, I can clearly see the Lord's hands working in my life and I am grateful for that and for eyes and a heart that are discerning enough and capable of seeing all that He has done for me. Who knows what the next year will bring . . . who knows what the next moment will bring. It's all something to look forward to and one day it will be something to look fondly back on as well. Life is just full of surprises . . . both the large and the small, and the happy and the sad. Life is life . . . and it's beautiful no matter which way we look at it.
Happy New Year everyone!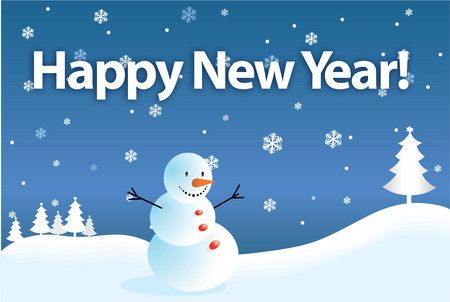 Todd and I got some time in yesterday afternoon to do a bit of hometeaching. It's usually the priesthood which does this, but Todd's partner has not been around much lately so I did a bit of it with him. I baked these tasty oatmeal cookies to take along. They were very well received!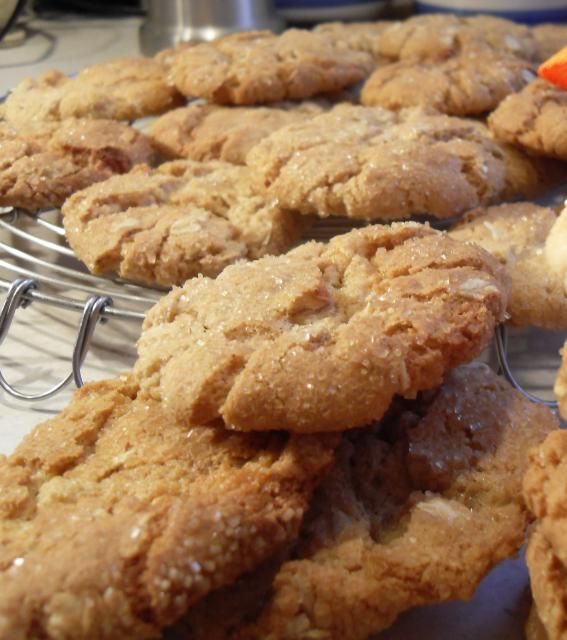 *Cinnamon Oatmeal Cookies*
Makes about 36
Printable Recipe
Oh my but these are delicious fresh out of the oven with a tall glass of cold milk. Each bite brings you the sweet crunch on the outside with the chewiness of the inside, and full oaty flavour. I think these are fast becoming my favourite.
1/2 cup butter, softened
1 1/4 cup sugar
1 large egg
1 TBS molasses
1 tsp vanilla
1 1/2 cups flour
1 1/4 cup old fashioned rolled oats, (Do NOT use instant)
1 tsp baking powder
1/2 tsp baking soda
1/2 tsp salt
1 tsp ground cinnamon
3/4 cup demerara sugar (to roll the cookies in)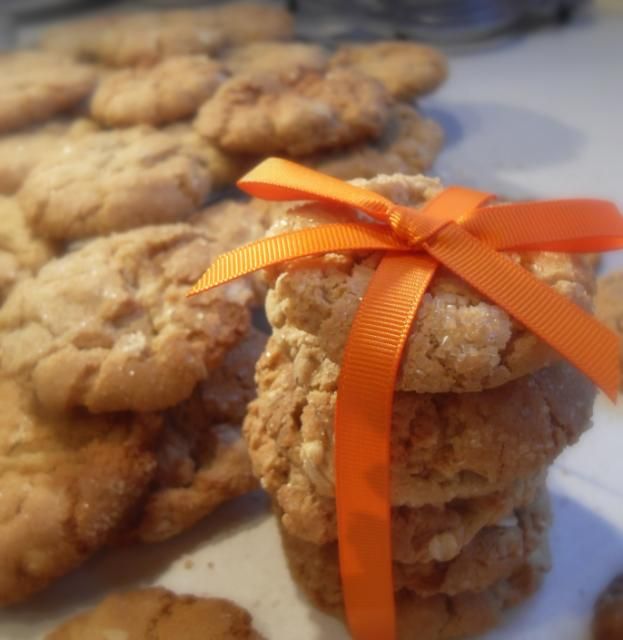 Pre-heat the oven to 180*C/350*F. Line two baking sheets with baking parchment. Set aside.
Cream the softened butter together with the sugar, until light and cream. Beat in the egg, molasses and vanilla. Whisk together the flour, baking powder, baking soda, salt and cinnamon. Stir this into the creamed mixture, blending in well. Stir in the oats. Put the demerara sugar into a bowl.
Roll bits of the dough into walnut sized pieces and then roll each ball in the demerara sugar to coat. Place on the baking sheets, leaving about 2 inches between. Bake, one tray at a time, placing them on the centre rack of the oven, for 10 to 12 minutes, or until lightly browned. Remove to a wire rack to cool. Repeat until all the dough has been used up. Store in an airtight container.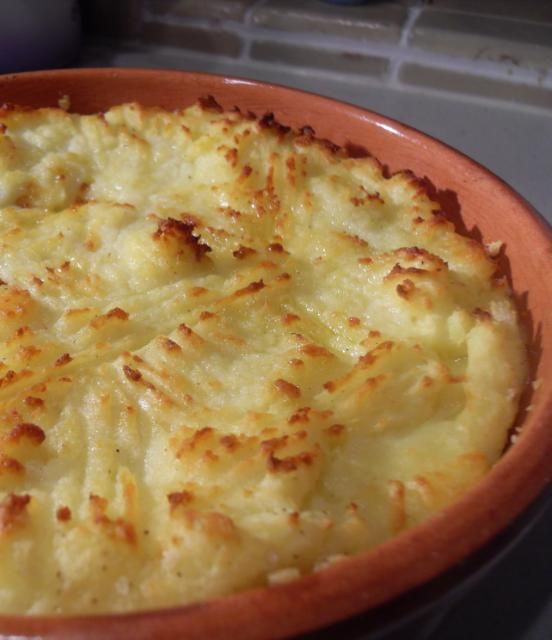 Over in
The English Kitchen
, we've been chowing down on a delicious Potato Pie!