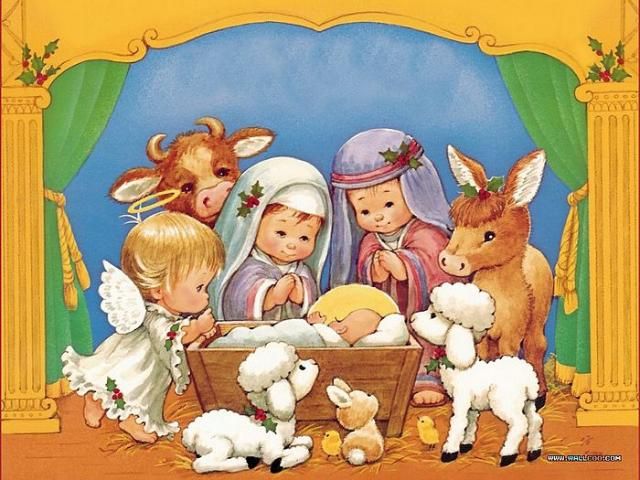 Whenever I happen upon a beautiful Nativity Tableau of the stable, the Holy Family and the shepherds at Christmastime, I remember this story about a little boy who wanted a wheelbarrow for Christmas . . .
Many years ago there was a Dean of a certain Cathedral who went to check that all was well with the Cathedral's annual Christmas Crib. (That is what they call a Nativity Scene over here.) On this particular year he happened upon a little boy in ragged clothing, kneeling in front of the crip and praying . . .
"Please can I have a wheelbarrow for Christmas?"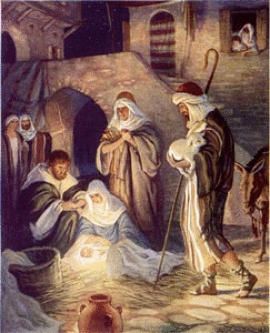 The sight of this small boy and the thought of his humble prayer stayed with the Dean for several days and he decided to make a few enquires. He was able to discover that . . . as young as he was . . . this boy was actually the "man" of his household and that he badly needed a wheelbarrow to collect wood to keep the fire going for his mother in their poor home.
The Dean called together a meeting with some of the congregation of his church, and shared with them the boy's prayer. Between them all, they managed to produce a sturdy wheelbarrow, filled it with some Christmas fare and warm clothing for the vamily and left it outside the boy's home on Christmas Eve.
Early the next morning the Dean was in the cathedral when in came the young boy, all scrubbed up and tidy, and pusing the empty wheelbarrow. When he reached the crib, he stopped and gently picked up the doll representing the baby Jesus in the manger, and placed it inside his wheelbarrow and proceeded to wheel it around the cathedral.
"What are you doing?" inquired the puzzled Dean.
"Well sir," came the young boy's reply . . . "I asked Him for it, and I thought t'was only fitting that He should have the first ride in it."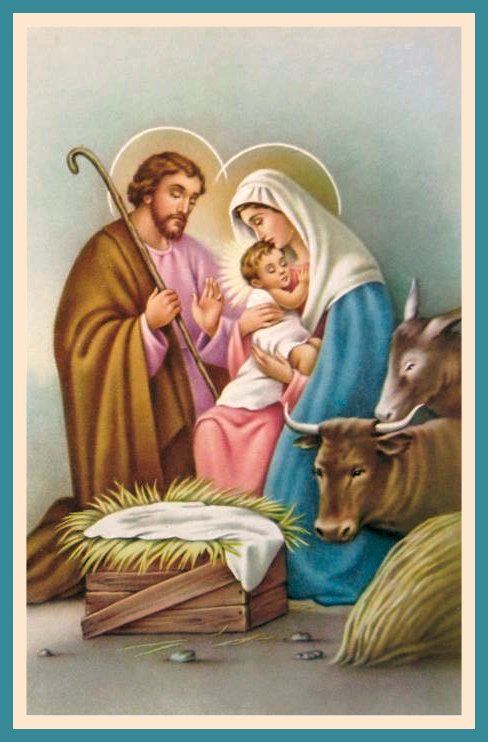 I just loved this story when I came across it. What a beautiful reminder of just who we should be grateful to for our many blessings this Christmas. All too often the true meaning of Christmas gets lost in the commercialization of this most sacred and holy holiday. Just look at the word . . . h-o-l-i-d-a-y. H-o-l-y-d-a-y.
Not much difference is there. I like to put Christ into my Christmas each year. How about you? He is THE reason for the season after all. Every year Todd and I say we are going to buy ourselved a Nativity Tableau . . . and every year we give up on the idea as they are so expensive and we've never been able to afford one. It doesn't really matter I guess, because it is a tableau we carry about in our hearts all year round . . . and . . . most especially at this time of year.
I didn't have a lot of time for cooking yesterday afternoon, especially after getting my Seminary Lesson finalized for the evening and writing up more Christmas Cards. I am really late getting them out this year for some reason. I did have some leftover cooked chicken in the fridge and a few other bits and bobs, and so made this tasty supper dish that we had not had in a very long time. My children always loved it when I made this when they were growing up. It comes from an idea that I saw once in an old Shaker Cookerybook. This is delicious, simple and a real treat. It's equally as tasty when made with leftover turkey!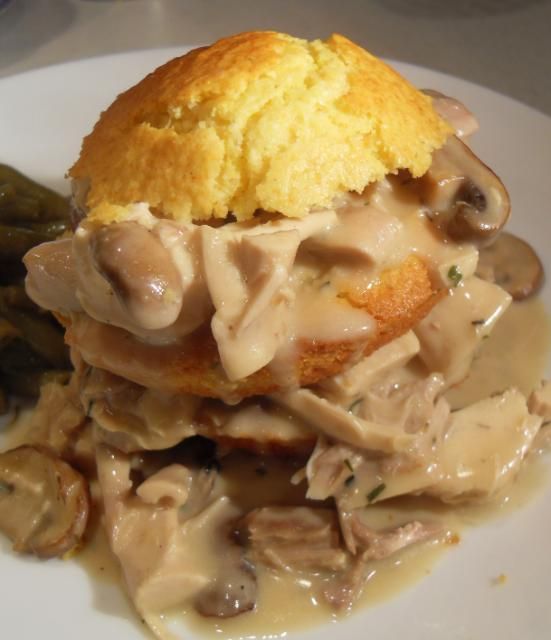 *Chicken Shortcakes*
Serves 6
Printable Recipe
This is actually just a form of creamed chicken in a delicious gravy, spooned over tasty corn muffins, but chicken shortcake sounds really moreish, don't you think?
3 cups cubed cooked chicken
2 cups well flavoured chicken stock
2 TBS butter
2 TBS flour
salt, pepper and summer savoury to taste
16 ounces sliced mushrooms, lightly sauteed (optional)
For the corn muffins:
1 cup flour
1/4 cup sugar
4 tsp baking powder
1 tsp salt
1 cup yellow cornmeal
1 beaten egg
1 cup whole milk
1/4 cup melted shortening, or corn oil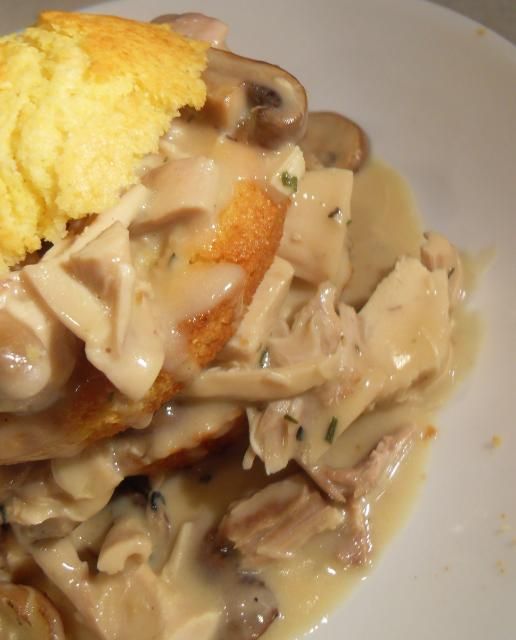 Pre-heat the oven to 200*C/400*F. Whisk the flour, sugar, baking powder, salt and cornmeal together in a bowl. Whisk the egg, milk and melted shortening together and add all at once to the dry ingredients, mixing only until uniformly moistened. Spoon into 6 large well greased muffin cups. Bake for 20 minutes, or until lightly browned and the tops spring back when lightly touched. Remove to a wire rack and keep warm.
While the corn muffins are baking make the chicken sauce. Melt the butter in a saucepan. Whisk in the flour and cook, whisking for one minute. Slowly whisk in the chicken stock. Cook, whisking constantly until the sauce is smooth and thickened. Season to taste with some salt, pepper and summer savoury. Fold in the sauteed mushrooms if using and the cubed chicken. Heat through.
Slice the warm corn muffins in half and spoon the chicken mixture over top to serve. Delicious!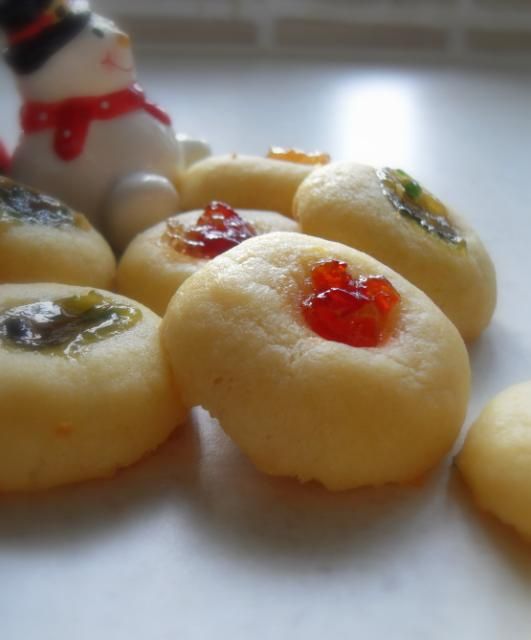 I've been baking some nibbles to take to our Scripture Study group meeting tonight. These are my Sweet Chili Cheese Puffs. You can find them over on
The English Kitchen.