FOR TODAY, February 16, 2016
Outside my window ...
Its dark and cold. I can see a heavy frost laying on the car. The pond was frozen over yesterday for the first time all Winter. Todd had to break the ice to feed the fish.
I am thinking ...
Doreen is going to hospital day. I am thinking about her and hoping that they are able to sort her knee out without too much problems. I hate that she has had to wait so long. She fell on New Years Day.
I am thankful for ...
This Sunday we went to another Ward for church. It just so happened that our Mission President and his wife were there as well. President and Sister Ulrich. They gave fabulous talks. I am so thankful for them and all that they do for the Missionaries in the England Manchester Mission. Exemplar people and so caring and loving.
In the Kitchen ...
I was testing kitchen tools and made a delicious
Winter Fruit Salad with a Lemon and Poppy Seed Dressing
.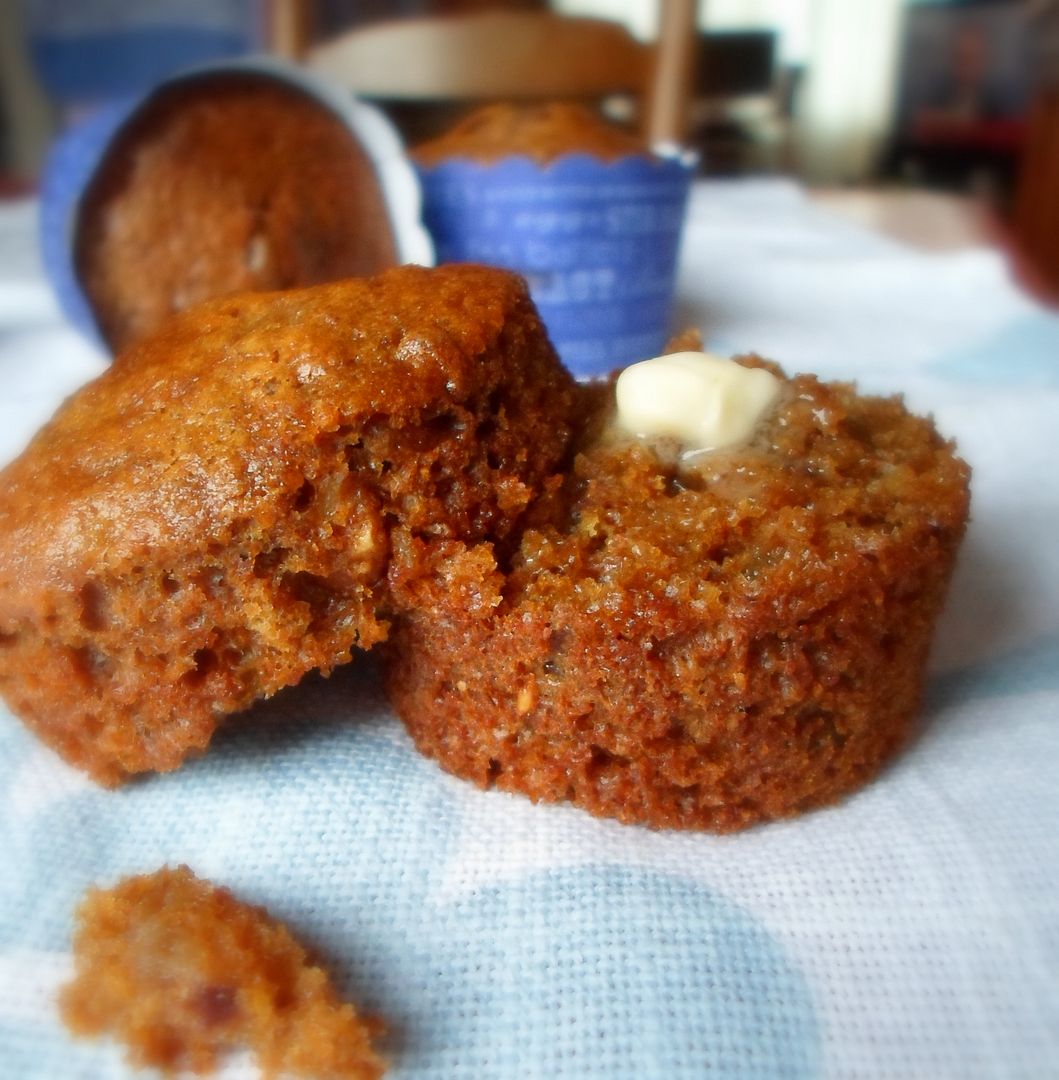 But I promised the Missionaries muffins for out meeting this morning, so as soon as I finish here I am going to be in the kitchen baking these amazing
Bran Muffins
.
On my "To Cook" list ...
A Creamy Weeknight Chicken Masala from
Food 52
by Lesley Stephens. Photo by Mark Weinberg. Just for two. Perfect for us.
I am creating ...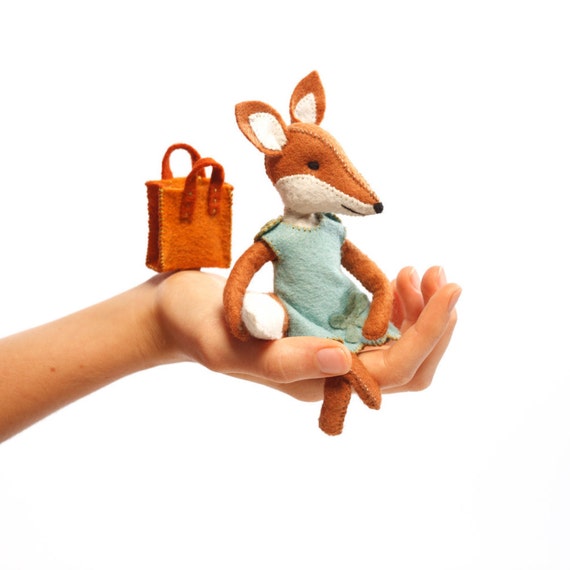 I've gotten Charlotte all serw up now. I just have to do her dress and bag and she is done. From
Cynthia Treen Studio
. So cute.
This felt intitial is so darling. From
My Felt
.
Make your own homemade Chapped Skin Balm. From
Mom 4 Real
. All Natural.
Origami Mice.
Red Ted's Art Blog
. So cute.
I know . . . two paper crafts, but these are so cute. Origami Paper Tulips, from
The Pin Junkie
.
I am still saving for my envelope punch and score board so I can begin my next paper project.
I am reading ...
Nancy, The Story of Lady Astor
, by Adrian Fort
In 1919, Nancy Astor became the first woman to take a seat in parliament. She was not what had been expected. Far from a virago who had suffered for the cause of female suffrage, she was already near the centre of the ruling society that had for so long resisted the political upheavals of the early twentieth century, having married into the family of one of the richest men in the world. She was not even British. She would prove to be a trailblazer and beacon for the generations of women who would follow her into Parliament.
This new biography charts Nancy Astor's incredible story, from penury in the American South, to a lifestyle of the most immense riches, from the luxury of Edwardian England, through the 'Jazz Age', and on towards the Second World War: a world of great country estates, lavish town houses and the most sumptuous entertainments, peopled by the most famous and powerful names of the age. But hers was not only the life of power, glamour and easy charm: it was also defined by principles and bravery, by war and sacrifice, by love and bitter disputes.
With glorious, page-turning brio, Adrian Fort has brought to life this restless, controversial American dynamo, an unforgettable woman who left a deep and lasting imprint on the political life of our nation.
I love a good auto-biography, and when it is about a woman as inspiring as this one, so much the better.
PS - I gave up on the last book I was reading because it started to get a bit raunchy. I hate it when that happens.
Looking forward to ...
We have a very full day today, with District Meeting this morning, street display this afternoon, then the Elders are coming with an Investigator friend for supper, and then the Sisters are coming with a girl for a teaching lesson tonight. Very full and busy day. Thankfully I did a LOT of the meal prep yesterday.
I am learning ...
To be kinder in the car. I am very verbal about other drivers, and critical of them. I am learning to just keep quiet about it. It's not easy. lol I read a talk by
Larry R Lawrence
from our last General Conference, "What Lack I Yet," in which we were challenged to think of ways we could improve ourselves. This is one of mine.
Dreaming About ...
Teapot bungalows . . .
this one
plays music, Oh What a Beautiful Morning . . . Can you imagine it?
Vermont . . . my favourite place on earth . . .
Roses in the bedroom . . . look at that lamp . . .
A place to sit and write . . .
Space to cook in . . .
A favourite quote for the day ...
(¯`v´¯)
`*.¸.*´Ƹ̵̡Ӝ̵̨̄Ʒ ¸. •´¸.•~♥♥♥~•.~ ღϠ₡ღ¸.
✻´´¯`✻.¸¸.Ƹ̴Ӂ̴Ʒ. ( ¸.❀⁀ ⋱‿✿"`
* .¸.* ✻ღϠ₡ღ¸.✻´´¯`✻.¸¸.Ƹ̴Ӂ̴Ʒ..
To thrive in life you need three bones . . .
a wish bone, a back bone and . . . a funny bone.
~Reba McIntyre
Makes me smile ...
Puppy snuggles when you are off work and feeling ill. Lucky Sara, so much loving up . . .
One of my favourite things ...
Forget Me Nots . . . and yet, I've never been able to get them to grow for me . . .
A peek into my day ...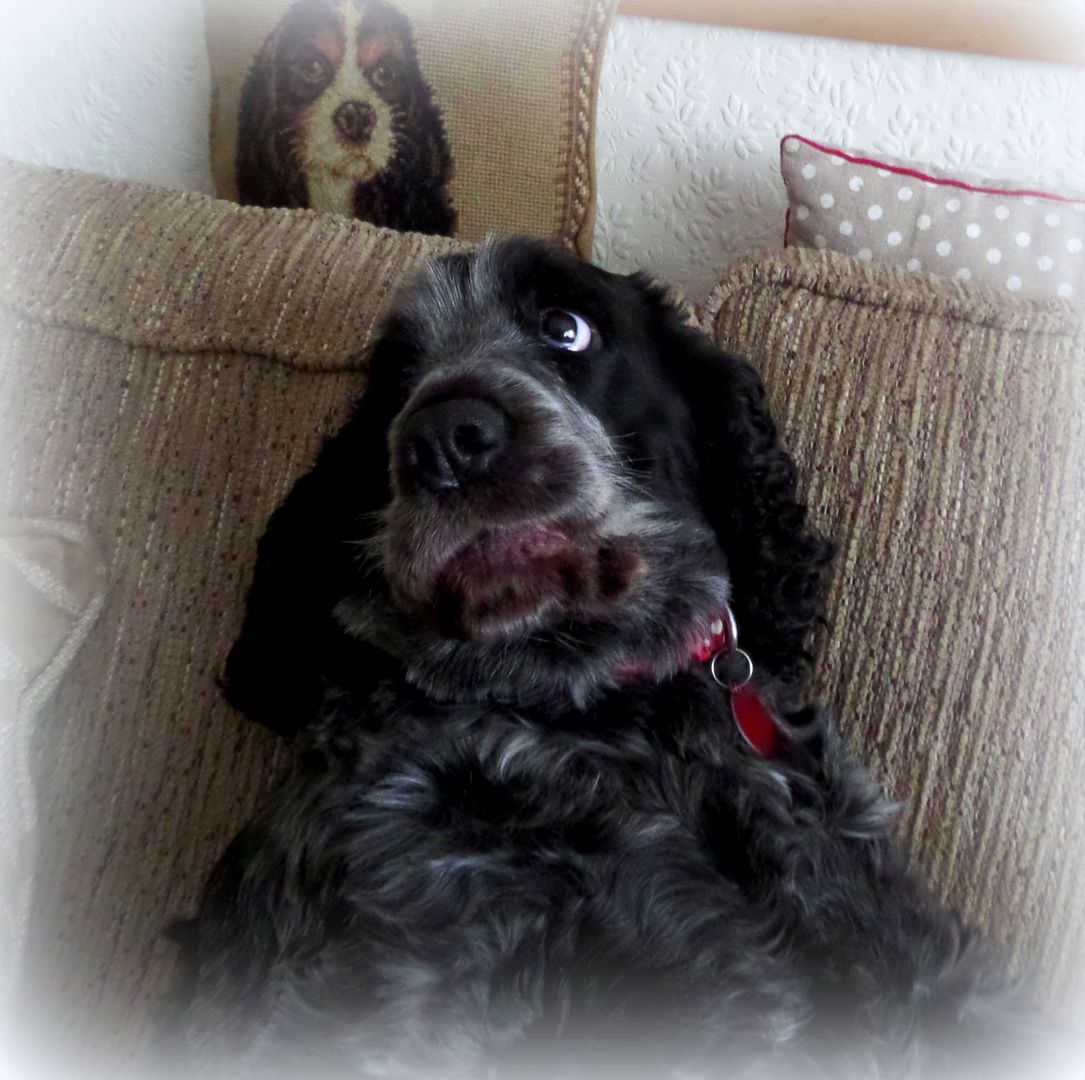 You should have seen us trying to get this little lady into the bath last evening. She practically did everything but play dead to avoid it. Even cheese couldn't tempt her. We got her there in the end, but it was a huge struggle. She absolutely hates baths.
And that's my daybook for this week!
⋱ ⋮ ⋰
⋯ ◯ ⋯ Take time to enjoy the small *´¯`.¸¸.☆
⋰ ⋮ ⋱ blessings in life.*´¯`.¸¸.☆
✿¸.•*¨`*•..¸✿ ✿¸.•*¨`*•..¸✿ ✿¸.•*¨`*•..¸✿
╬♥═╬╬═♥=╬╬═♥╬╬═♥╬╬═♥=╬╬♥═╬
░░░░░░░░░░░░░ ░░░░░░░░░░░░░
Wherever you go and whatever you do, I hope there's a great day ahead of you! Don't forget!
═══════════ ღೋƸ̵̡Ӝ̵̨̄Ʒღೋ ═══════════ ⊰✿░G░O░D⊰✿⊰L░O░V░E░S⊰✿⊰░Y░O░U░⊰✿
═══════════ ღೋƸ̵̡Ӝ̵̨̄Ʒღೋ ═══════════
And I do too!!