We saw catkins on the trees bordering the motorway on our way back from our District meeting yesterday and the trees are taking on a bit of a green flush . . . it almost seems to early, but in reality it is not . . . our Oriental Poppy in the front garden has come up all green again . . . and the buds on the tree by the front door are swollen and flushed with pink . . .
This is the soul's month . . . the month of whispered hopes . . . the month when we feel as if at last we can turn our faces towards the glad promise of Spring . . .
The beds and borders are peppered with green tips . . . crocus and hyacinth beginning to push their tender green arms through the mud and a few snow drops have begun to swing their fairy bells in the teeth of a raw wet wind . . . but these, alas are mere imitations . . .
The days between Candlemas and St. Valentines are days in which we must be content with hints and glimpses . . . for Winter is not quite done with us yet. My listening heart however has caught the far-away sound on the wind and hope wells up in my soul . . . spring is almost now within reach . . .
There is something about the word February that stirs the heart with an irrational but irrepressible joy . . . arrrows of rain fall sharp and cold from a wintery sky . . . the doors of the North not yet being barred against the threat of snow, but . . . once January has slipped off the calendar, nothing can ever be quite the same . . .
As ghosts of snowdrops flutter in the grass . . . a blue light lingers on the edge of the lengthening days and the voice of February's thrust comes pouring down the wind carrying with it the impending promise of spring which is waiting in the wings to burst upon the stage.
February . . . the month of whispered hopes . . .
We are off to Runcorn this morning to do flat inspections. Not looking forward to it. It's wet and windy and blah . . . and it's a difficult place to find your way around at the best of times. Wish us luck!
A thought to carry with you through today . . .
Ƹ̵̡Ӝ̵̨̄Ʒ ¸. •´¸.•~♥♥♥~•.~ ღϠ₡ღ¸.
Always be on the lookout for
the presence of wonder . . .
~E. B. White
Ƹ̵̡Ӝ̵̨̄Ʒ ¸. •´¸.•~♥♥♥~•.~ ღϠ₡ღ¸.
Spiritual Enlightenment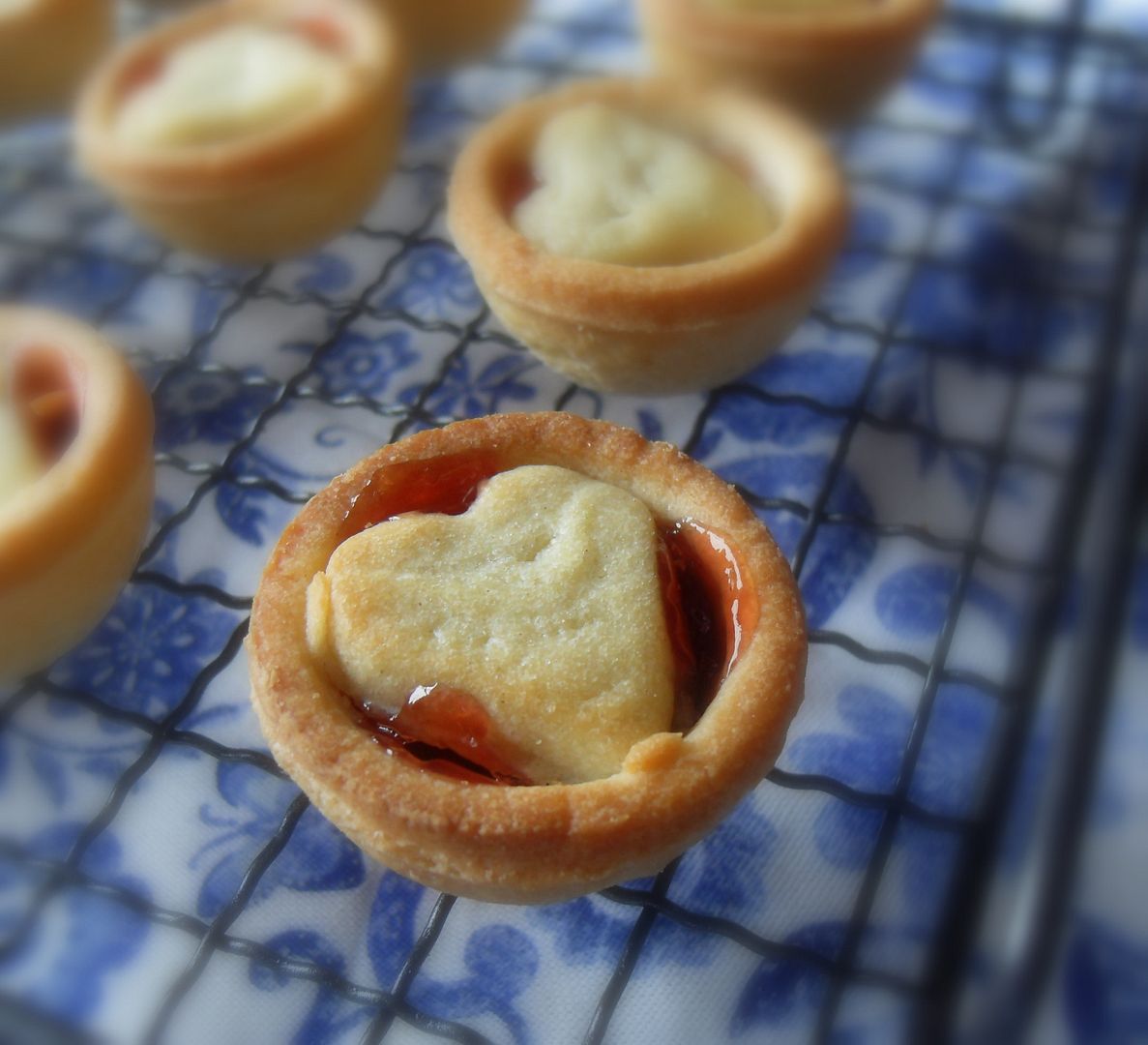 Baking in The English Kitchen today . . .
Valentine Berry Cutie Pies
. For my sweetie pie.
Have a wonderful Wednesday . . . be blessed. Don't forget!
═══════════ ღೋƸ̵̡Ӝ̵̨̄Ʒღೋ ═══════════ ⊰✿░G░O░D⊰✿⊰L░O░V░E░S⊰✿⊰░Y░O░U░⊰✿
═══════════ ღೋƸ̵̡Ӝ̵̨̄Ʒღೋ ═══════════
And I do too!