A few of the things I find each week which strike my fancy and I hope that they strike yours also!
How bad can they be? I like to try copycat recipes sometimes. From
DIY Joy
. There are some pretty tasty recipes. I want to try the Olive Garden Salad Dressing!
I love this crochet Heart Shaped Bowl Basket. How cute! (Useful too!) From
Craftsy
.
From
One Good Thing
, how to clean your dishwasher. I am so going to try this. Those dishwasher cleaner things you buy are very expensive!
From
Amigurumi
, how to do needlework noses on your stuffed animal proects. Great pictorial tutorial.
How to make beautiful paper roses from old book pages. From
2 Bees in a Pod
. So very pretty.
Coffee Filter Easter Baskets. So cute. From
Urban Comfort
.
Origami Bunny Garland. Sooooo cute! From
Hello Bee
. There is a link as well to a fantastic video tutorial on how to do the bunnies.
Free Downloadable and Printable from
Graphic Design
. This adorable Bunny Box and a whole lot more. This would make a fab table centre piece, or place cards, if printed smaller. You could put jelly beans in them.
Cheetos in a disposable cake decorating bag, tied up with green ricrac. How cute. From
Creative Organization
. These would make cute little treats for any Easter Egg Hunt Activities you might be haing.
Crochet Vintage Flower Pot Holder. What a great way to use up some colourful scraps. From
Colour N Cream, Crochet N Dream
.
And while I am at it, I just can't resist, from
Free Vintage Crochet
, a Scottie Dog Potholder pattern. How adorable is that!
For the little boys in your life. Free Printable Matchbox Car Valentines. From
The Kim Six Fix
.
Thirty Non-Candy Valentines from
Bomb Shell Bling
. I love the paper airplane one. Lots of printables and great ideas.
And that's it for this week. I hope you found something useful here!
I think that I am officially the worse Grandmother on the planet. Little Luke turned 6 on the 30th of January and I totally forgot it. I feel so bad about that. I need to figure out a better way to remind myself of these dates. I kept thinking that I was forgetting something and lo and behold, this was it. A gift is on it's way to him, belatedly, but that is the second Birthday in a row we have forgotten. Bad Grandma. Luke is my oldest son's youngest son. I have only ever gotten to see him a few times. I love him very much as I love all my grandchildren. He has personality plus and an adorable little smile. He's very inquisitive and very intelligent. I wish I could spoil him in person.
Oh, and I meant to tell you how the flat inspections went. They are doing tons of roadworks in Runcorn. From the minute we got off the motorway onto the expressways/roundabouts we were in traffic cone hell. The Sat Nav kept telling us to turn left and we couldn't as the road would be completely shut off and closed, and so then it would say recalculating and take us in a round about way back to the same cut off road. We literally spent about 2 hours going around in circles. I finally said to Todd, find a place where we can just pull off and park, which he did. We said a prayer and then decided we were going to go home and skip it. There is no way on earth we were going to find three flats in that nightmare of a maze. Especially when we did not have a clue in the first place where we were supposed to go, not having gone there before or even being familiar with Runcorn at all. It was a nightmare just finding our way back out of the maze and onto the motorway back home. As it was we ended up in Warrington, which is even further North than Runcorn and had to turn around and go back. Todd ended up having to go lay down when we did get home, just from nervous exhaustion. Never again.
A thought to carry with you through today . . .
~•~♥♥♥~•.~•~♥♥♥~• ~
"Some days there won't be
a song in your heart . . .
Sing anyways.
~Emory Austin
~•~♥♥♥~•.~•~♥♥♥~• ~
Spiritual Enlightenment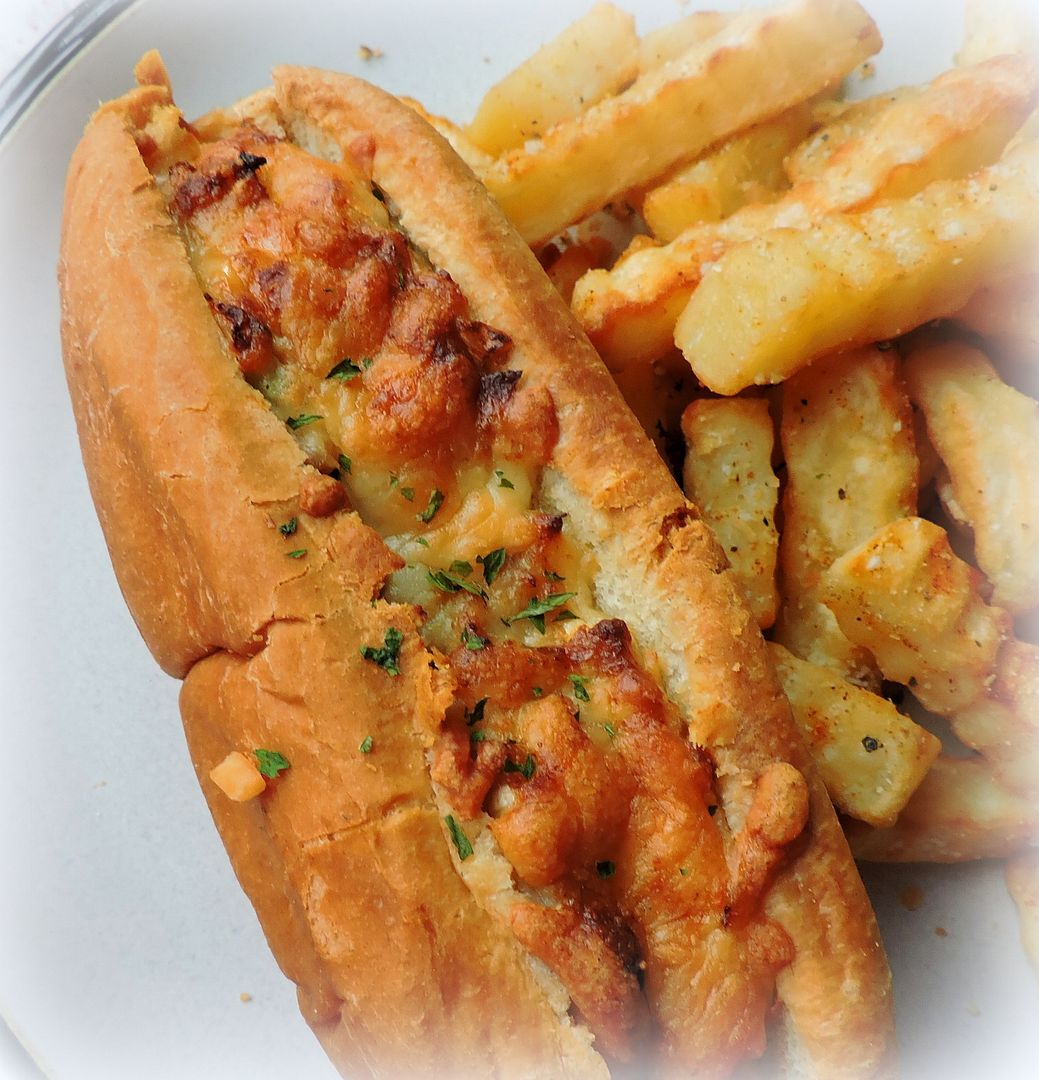 In The English Kitchen today . . .
Tuna Tug Boats
. These are old fashioned delicious sandwiches. I had not made them in years, and then wondered why I hadn't.
Must
make these more often.
Have a fabulous Friday. Wherever you go, whatever you do, don't forget!
═══════════ ღೋƸ̵̡Ӝ̵̨̄Ʒღೋ ═══════════ ⊰✿░G░O░D⊰✿⊰L░O░V░E░S⊰✿⊰░Y░O░U░⊰✿
═══════════ ღೋƸ̵̡Ӝ̵̨̄Ʒღೋ ═══════════
And I do too!